CORNERSTONE Pre-Styling gel by Flagship Pomade and Modernman TV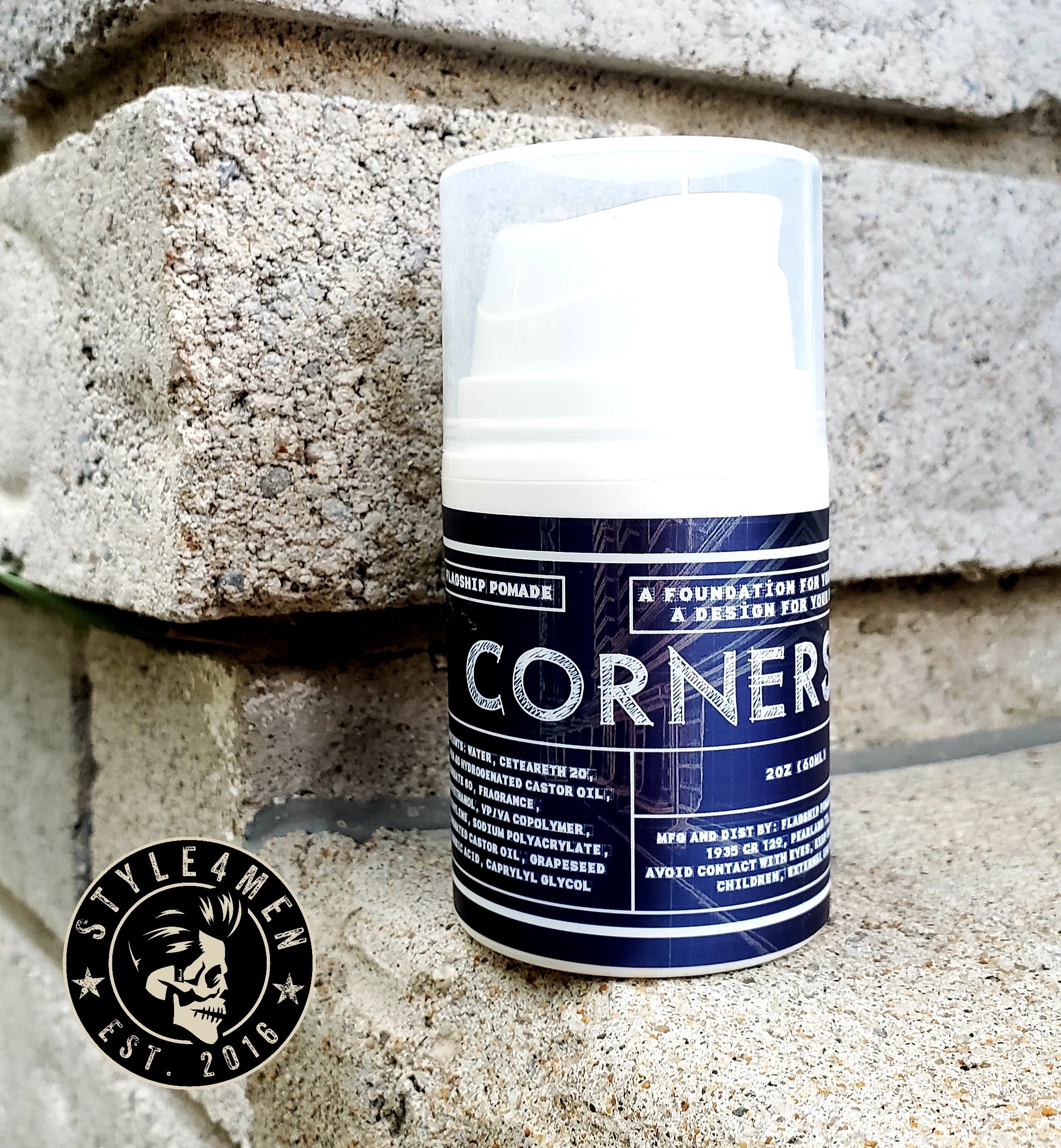 This post is a follow up to the first review where we featured the collaboration CORNERSTONE Eau de Parfum by Modern Man TV and Flagship Pomade.  In this one we are diving in to the CORNERSTONE Pre-Styler.

Under this branding you will find 2 products; a pre-styler and an eau de parfum of the same name.  In this review we are trying out the Cornerstone pre-styler.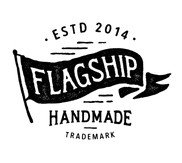 You may already know of the Modern Man TV Channel on YouTube, where Mike Smith covers men's grooming essentials with a penchant for hair styling.  Mike's unique style and in depth analysis has become a staple within the community.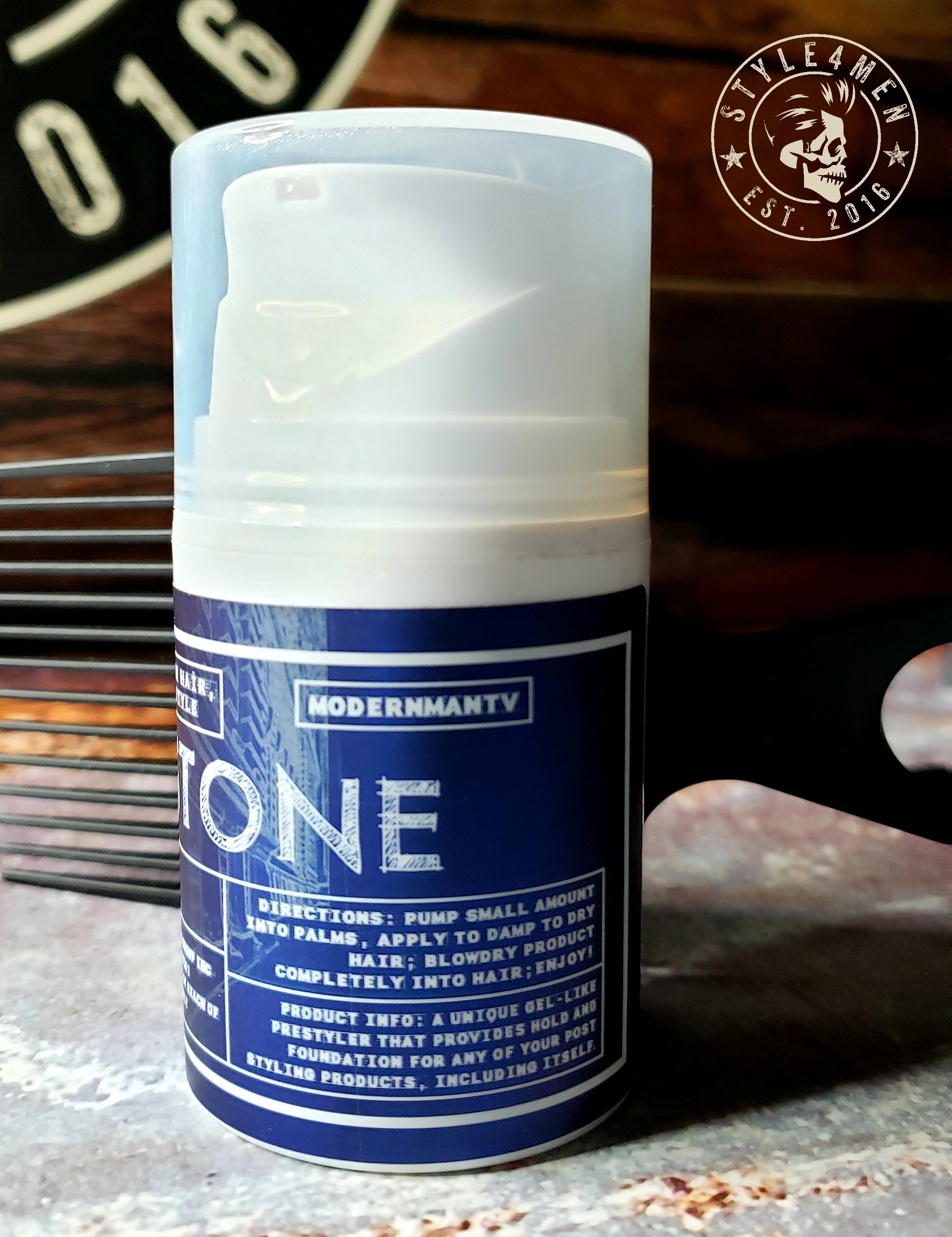 Flagship Pomade is best known for their extensive pomade and hair styling offering.  Their superb retro looking jars are unmistakable.  Flagship also offers a number of pre and post styling options as well as a full fragrance line.
First off, what is a pre-styler?  For many men using one hair product is as far as things will go and because of that I feel it important to explain what is a pre-styler and why you should bother.  As its name indicates, this stuff will "pre-style" your hair.  It's a product that prepares your hair to be in the best position possible to work with the styling product that comes next.  After a wash your hair might be either totally flat of resembling an afro.  Mine is scenario 2.  A pre-styler sort of gets everything lined up, but isn't really strong enough to keep the party going all day long.  It will create texture, volume and the necessary foundation for your pomade to work at its best.  Think of it as using primer before you paint.  You don't have too prime, but when you do things turn out so much better.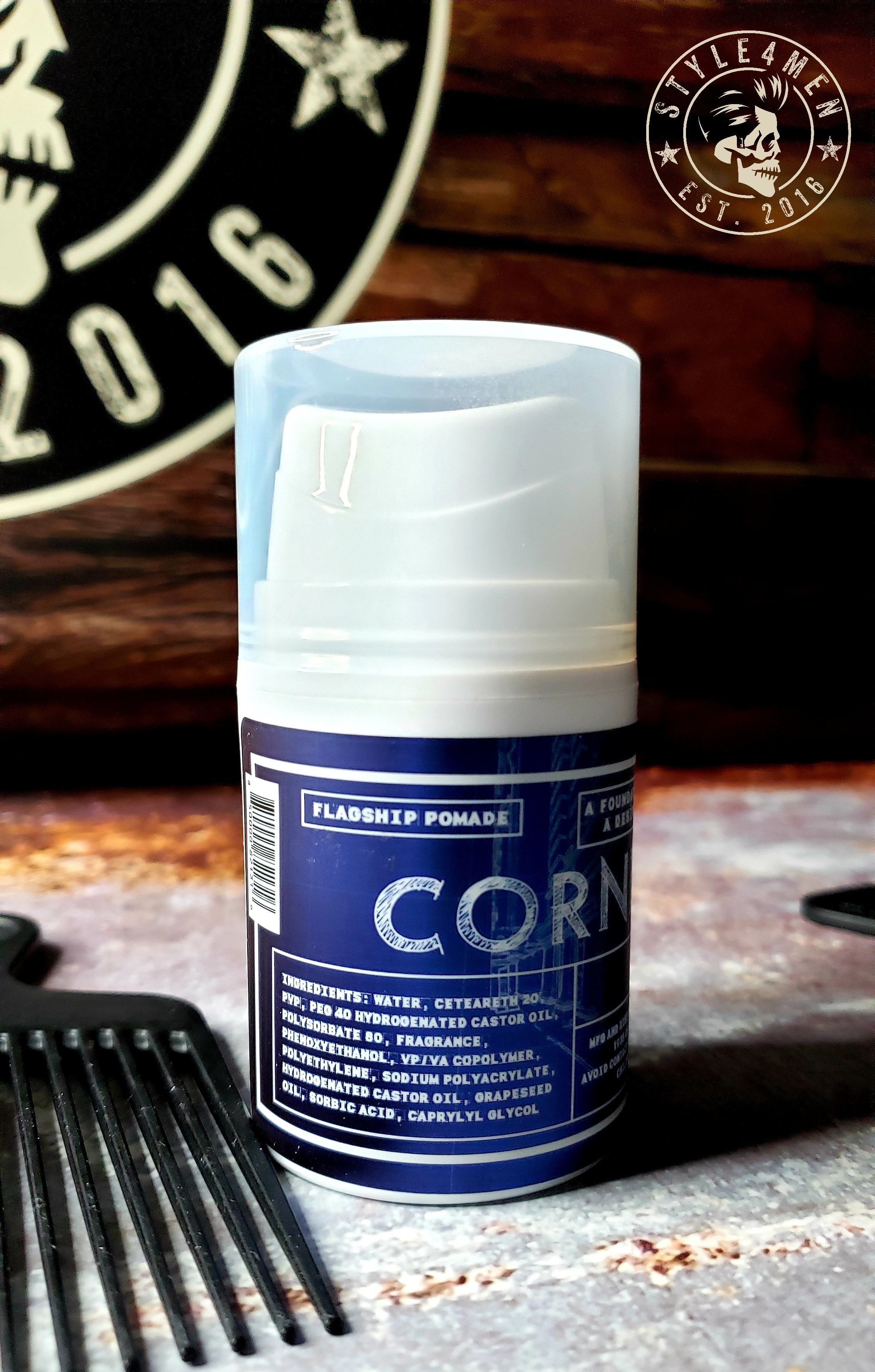 There is a moment that I refer to as the "REVELATION".  That was when I was introduced to pomade.  It totally changed my outlook on hair styling and what could be achieved.  I obviously couldn't keep this to myself and told about pomade to anyone who would listen. This led to the STYLE4MEN.CA project.  About 2 years in, I was introduced to pre-stylers and again this was a gamer changer.  With minimal effort I could get my nearly impossible to manage hair to collaborate and get styled.
Benefits:
Quick & Easy
Creates volume / texture to work with
Cuts down on the amount of styling product needed thereafter
You can also use this as a "reviver" on the day after. Because of the water content in the gel it will blend in smoothly and revive your hair do without needing a rinse or wash.
How to:
Coming out of the shower with towel dried hair, blend a small amount into your hair and blow dry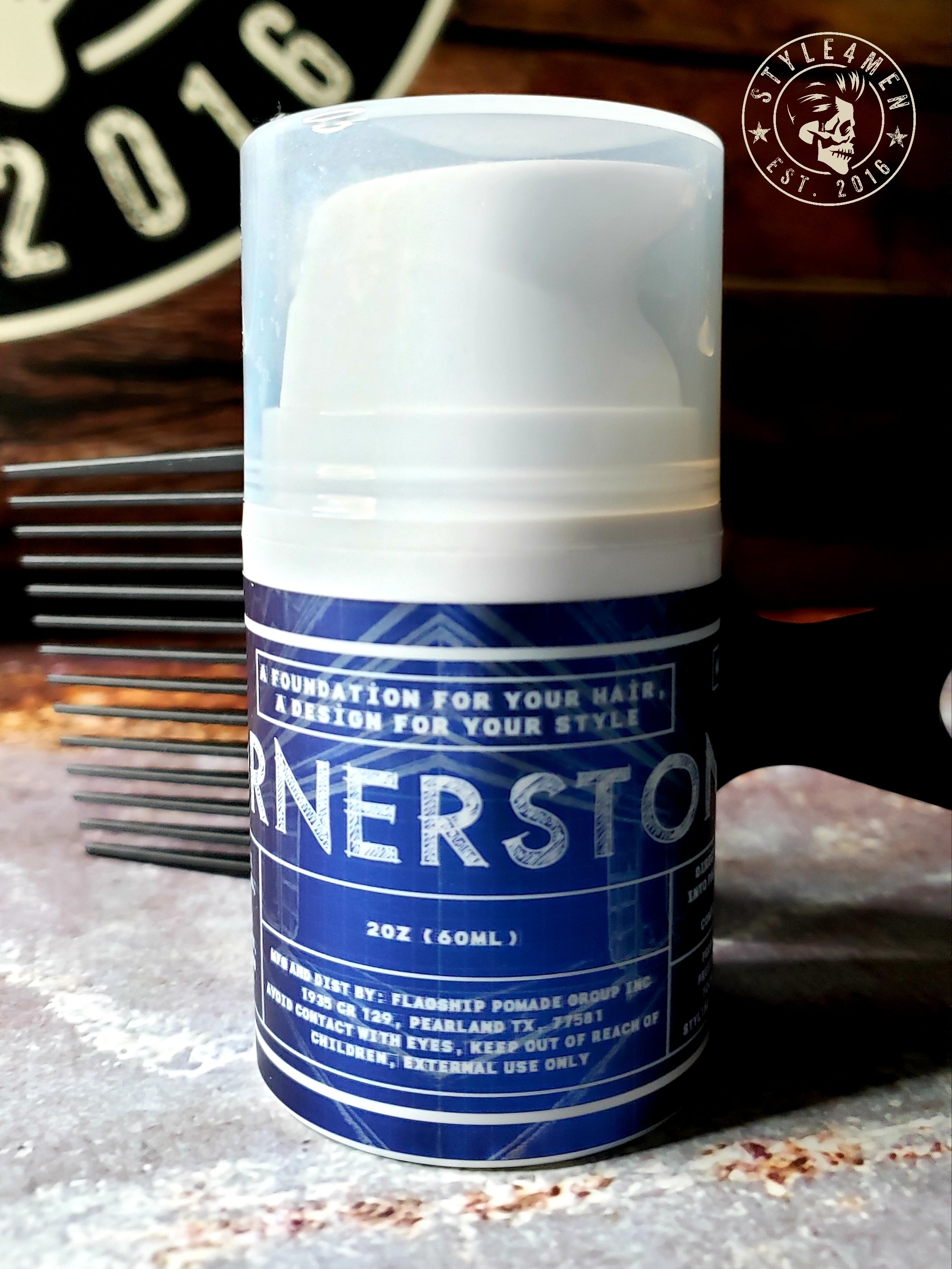 To date I have worked with a few different types of pre-stylers.  There have been clays, pastes, creams, salt-sprays, texturizing sprays and hair powders.  But this is the first time I work with a gel.  Yep, this stuff comes out as a gel.  Before pomades got re-invented in the early 2000's as a by-product of the rebirth of the Barbershop; there was gel.  It was really the only strong hold solution and it also had the convenience of being water based and thus easy to wash out.  Those gels had one major flaw, was that it solidified and made the hair crunchy.  The hair looked good, but wasn't all that nice to touch.
That was then!  Fast forward to today and the CORNERSTONE Foundation gel has been rebuilt from the ground up.  Forget that nasty crunchiness and say hello to smoothness.  The Foundation product is a light gel that is incredibly easy to blend into your hair.  It doesn't dry in an instant and thus won't tug.  It feels and smells great. For ease of use it scores all the points with me! You will also only need a drop to put things in check.
So you now look pretty darn good and you are nearly done.  Just lock things in with your favorite pomade from Flagship and rock it.