Exploring the Danish line: By Vilain
Starting the week off right in full out "Test mode"!  This morning I tried out 4 products from the folks By Vilain.
Rush Shampoo
Rush Conditioner
Sidekick Zero Texturizing spray
Powermade  pomade
By Vilain is a Danish enterprise offering a complete hair care and styling range.  I was interested in this brand  because of the product selection as well as the modern-chic product presentation.  Black packaging-labelling speaks to me! 🙂 We also can't just always be doing the Retro-Rockabilly-Greaser thing, right?!  Shout out and thank you goes to Mikkel at Slikhaar Shop for making this review possible.
I should also mention upfront that these products are not gender specific.  Everything I tried either had no scent and if it did it wasn't a typical man or woman aroma (menthol).   That said, there are less and less aromas and definitely less gender fragrance associations.  I miss catching a nice perfume.
Let's get into it! After a full weekend of old pomade I was due for a proper shampoo and conditioner treatment.  The Rush naming is very apropos as there is a good element of menthol to give that fresh, waking cooling sensation.  I am quite picky when it comes to shampoos because I dislike the super "deep clean" that is becoming the norm.  These deep cleaning shampoo strip your hair of everything leaving a tangled unmanageable mess.  They are also often paired up with promising conditioner, but who often can't restore everything that was striped away by their excessively strong detergent companion.  With the RUSH duo from By Vilain, nothing could be further from the truth.  You are working with a different kind of animal.  The Rush shampoo is very well balanced.  My hair got cleaned, but not stripped of all of its natural oils.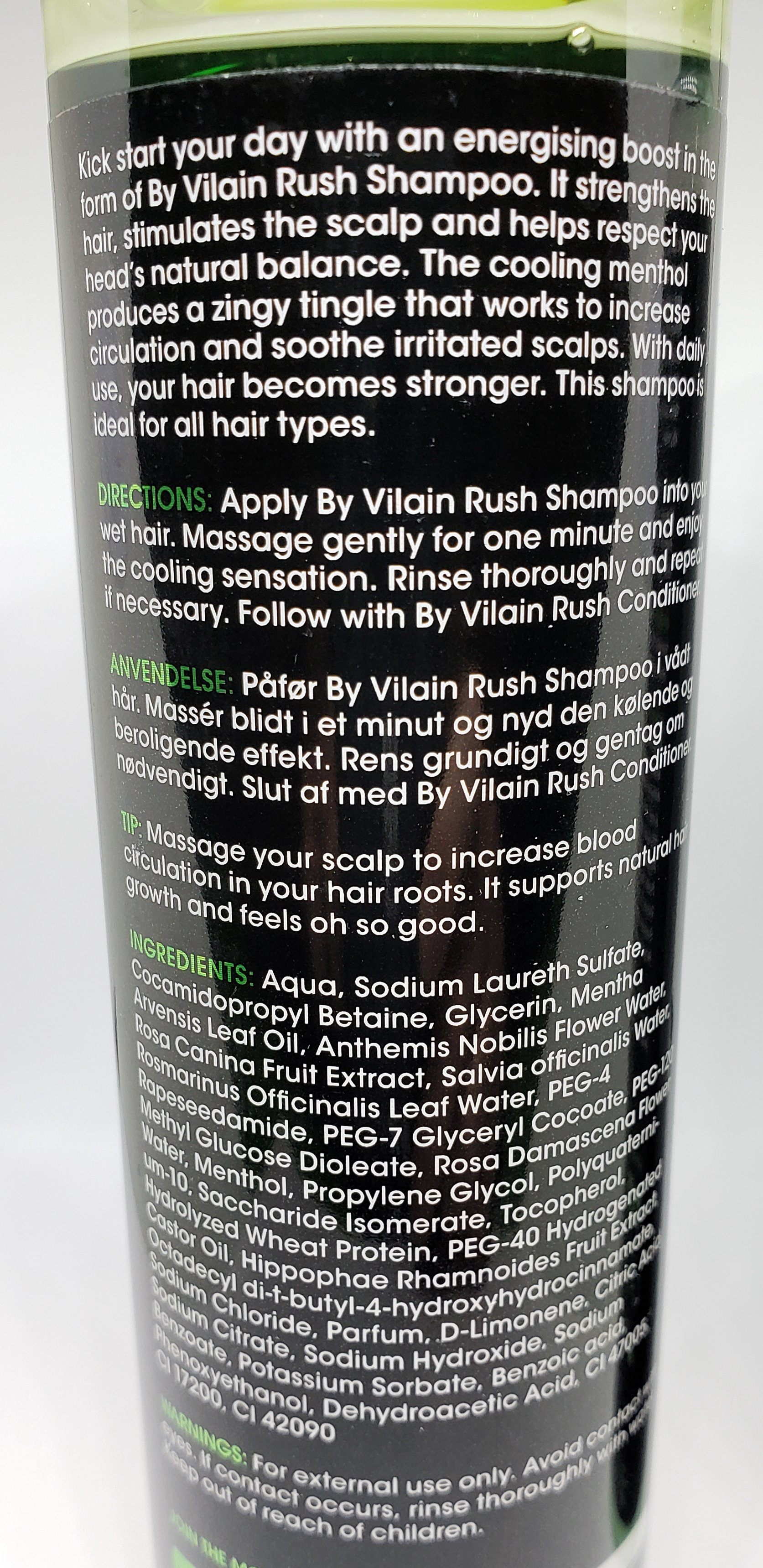 I mention above that I am difficult to please in the shampoo realm which is true, but to be fair a shampoo has allot to do in an incredibly short amount of time.  It has to dissolve whatever gunk you are sporting, clean the dirt out, somehow not damage your scalp and hair, leave some of your natural oil or replace it with an equally natural substitute and be rinsed out of your hair leaving next to no sign of its presence.  And all of that has to be done in about 1-3 minutes.   It almost sound like a work order for the secret services. All of that said, the Rush shampoo did very well.  My hair was clean, manageable and felt great.
Now that I understand a bit more about hair & scalp basics, I have become very interested in conditioners.  I have in fact changed my hair care regimen from being a daily shampooer to perhaps once or twice a week.  Now before you start calling me a dirty pig and other profanities, read one!  I am rinsing my pomade out everyday in the shower but instead of using shampoo for the next step, I am going the conditioner root.  A good conditioner like Rush for example is full of nutrients and oils to restore some well-being to your scalp and hair.  We tend to forget that in order for our hair to be healthy, the ground on which it lives also has to be healthy – that's your scalp dude!  A healthy scalp = healthy hair.
If you are using nasty abrasive shampoo on a daily basis and then realize that you have dry scalp and flakes, give your head a shake.
Dump that toxic detergent you call "shampoo".
Get yourself something proper like the Rush Shampoo.
Don't use it every day or twice a day – relax!
Try using a conditioner on a daily basis instead and use the shampoo every 2-3 days.
Rock what your Mama gave ya!
And this is a biggee – if you treat your hair right, it might just stay with you longer. A lot of guys wash they hair as if they had just come out of the coal mine and are scrubbing way to hard.  Take it easy – no one's hair is that dirty.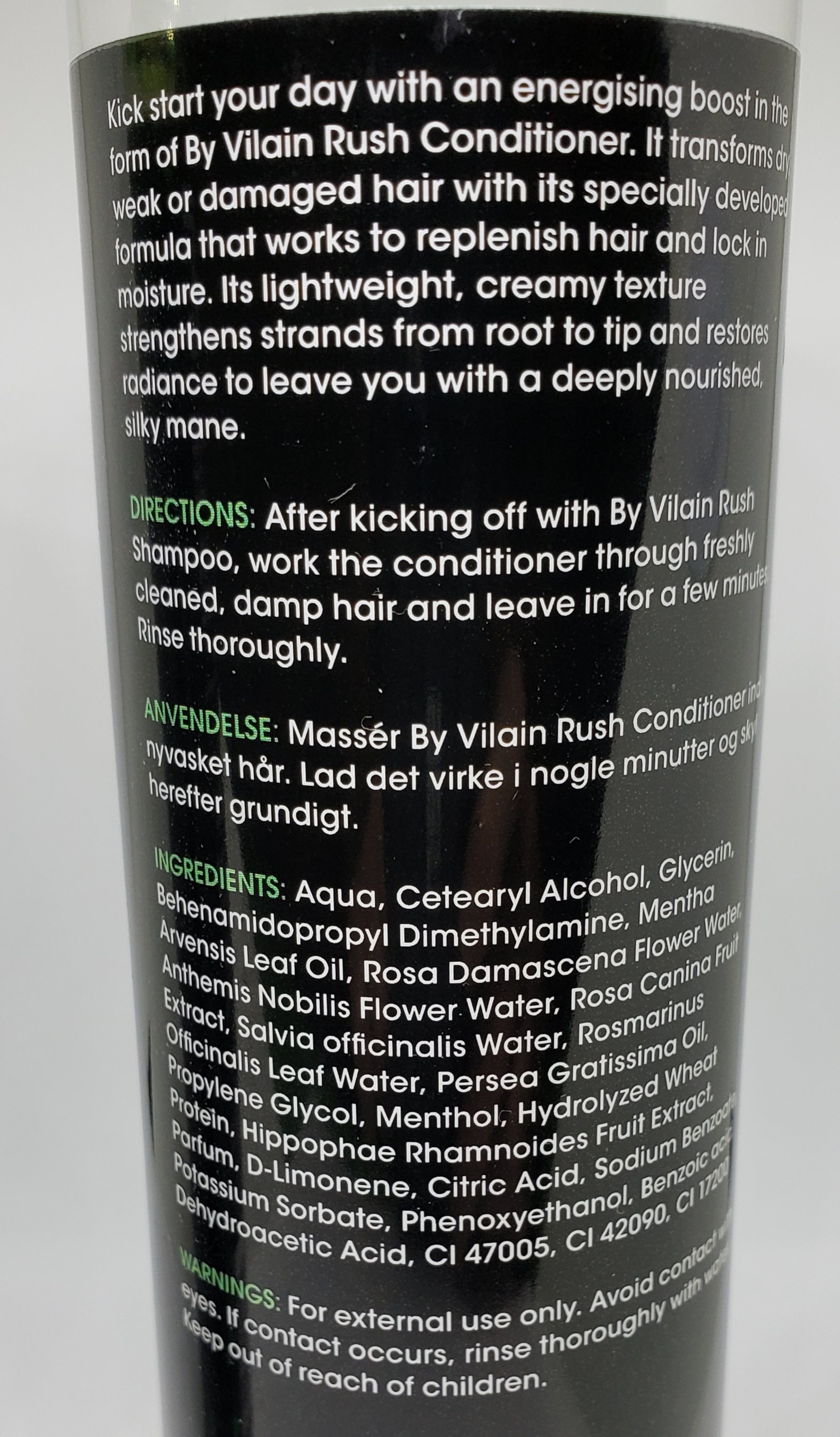 The Rush conditioner was a worthy participants as it made my hair smoother by taking things higher than where they were before.  Note that the conditioner is where the real "RUSH" happens as if you leave it in while you wash, you will totally get a kick of its cooling effect.  Not unpleasant at all, but real!
I usually gauge a shampoo and conditioner duo for how they leave my hair after the shower and this is done by how easily I can comb my hair.  If things are all messed up / tangled and I end up pulling hairs out when combing – the resulting score is low.  Here, it was a near perfect comb trough.  Next to no resistance in my bangs.  At almost 7″ long I can't expect miracles.  Bottom line, this puts these products in my "good" stack!  ?  BTW – that cooling sensation from the conditioner persist a little beyond the towel dry.  Woooff!
While my hair is still damp, I usually apply a texturizer to give my mope more volume.  About 2 years ago, I tried something called a salt spray.  I was impressed by what it did and how it prepared the grounds for the fixative (in my case the pomade).  I have since tried many different kind of texturizer and accept that to sport any self respecting hair do, using a texturizer is going to make a huge difference.  Discovering pomade turned out to be a revelation.  Using salt sprays and texturizers wasn't has dramatic of a discovery, but game changer nevertheless.  It is so ridiculously easy to use that you will wonder why didn't anyone tell you about this before?!
I squirted a few shots of the Sidekick Zero and blow dried.  This product offers some heat protection as well which is a bonus feature.  Easy to work with and it generated great volume.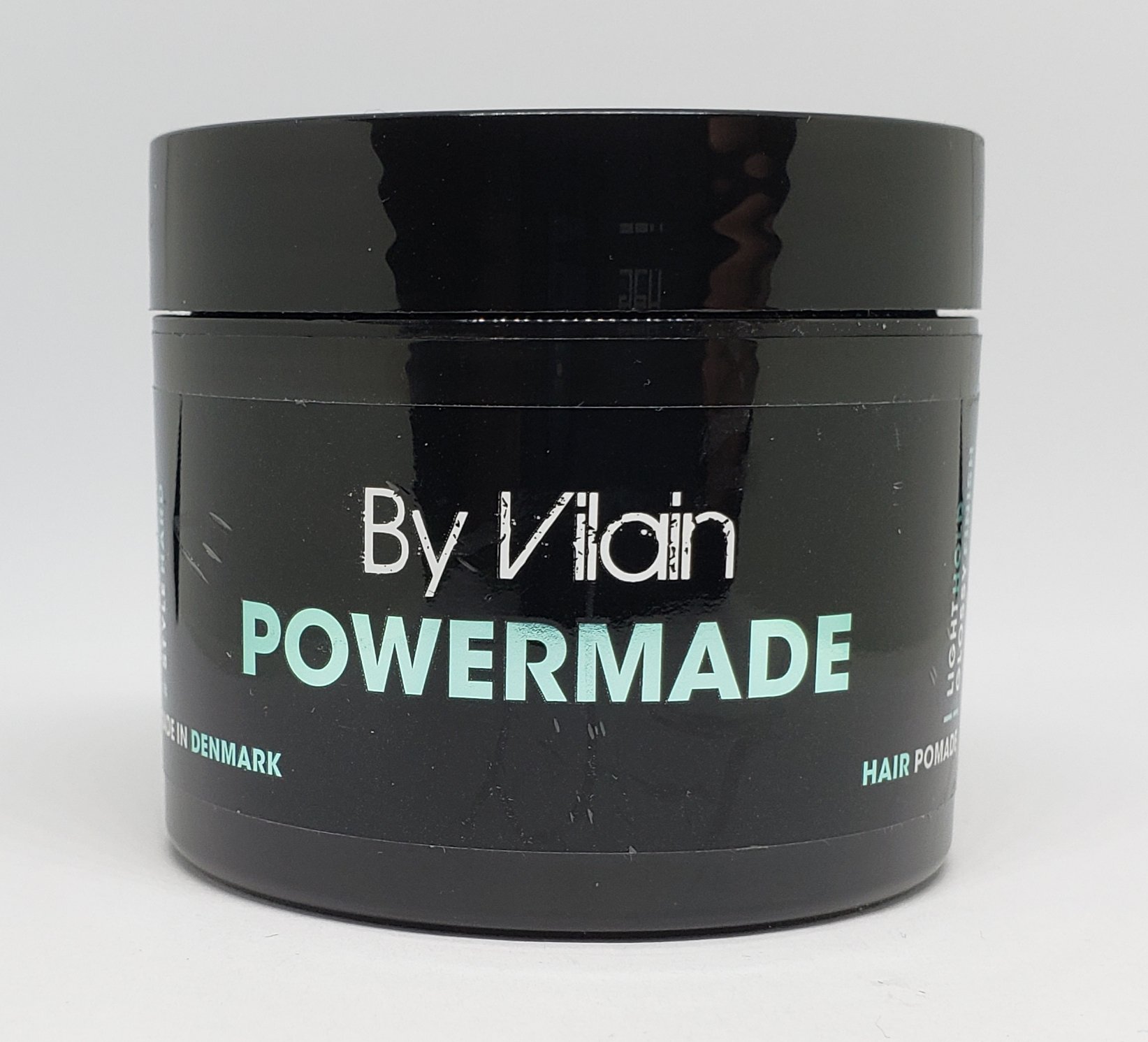 Once everything was dry, it was up to the Powermade pomade.  I have a few options to try from By Vilain and I picked this product just because I liked the play on words: power/pomade.   To be honest this is more of a paste than a pomade.  It is a beige/green and opaque clay like texture.  Fairly smooth and very easy to work with.  I took about the size of a Canadian nickel and blended it in.  Contrary to clay, it did not seize up within a minute and I was able to style my hair into a big pomp.  Yes, the powermade combined with the sidekick created lots of volume.
The Powermade identifies itself as a light hold fixative, but it still did a very good job of keeping things in place.  Actually better than some products claiming to be strong hold.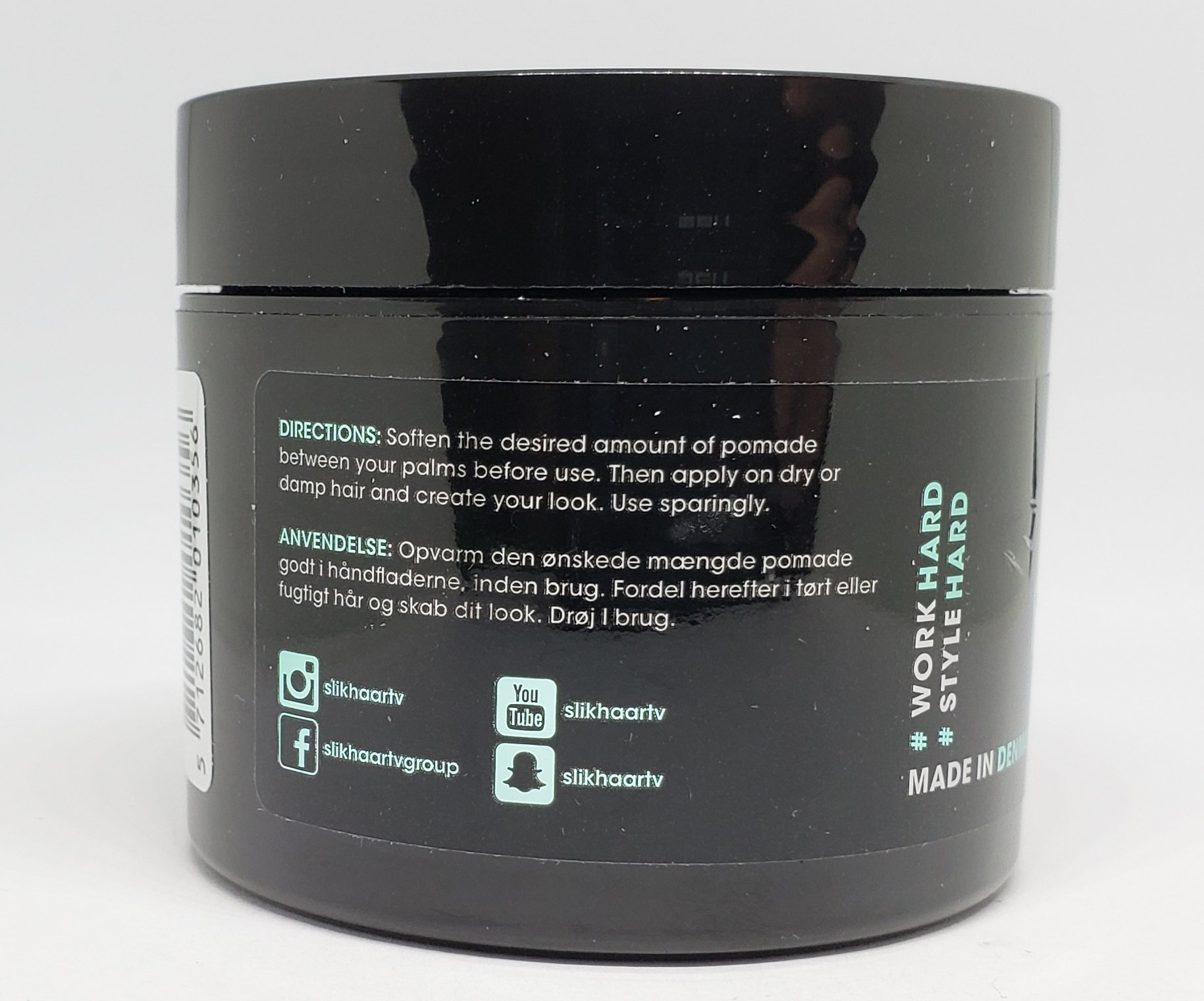 As you can see in the below video, By Vilain makes a number of hair pastes and waxes.  Often enough, I try a product and think to myself: this is a great product but if had a little more of … or a little less of… it would be sublime!  I think that the folks at By Vilain essentially went through a similar though process and decided that making 1 or 2 products was just not going to cut it.  The result is a plethora of options and I am not talking about wild, crazy or far fetch options.  No, they clearly reach a point in their product development where a perfect base product was identified and for there it was tailored in a number of direction: smoother hold, stronger hold, volume, texture, badaboom!  FYI – that base was somewhere between a clay, a wax and a paste.
Something that I will be exploring in my next post covering By Vilain products is the way the ingredient list and composition is presented.  A number of their products have the following information: Organic Ingredients: 50%.  In this day and age this is a very interesting piece of information.  From my perspective, this is something I want to know.  I can only assume that many other people are equally curious.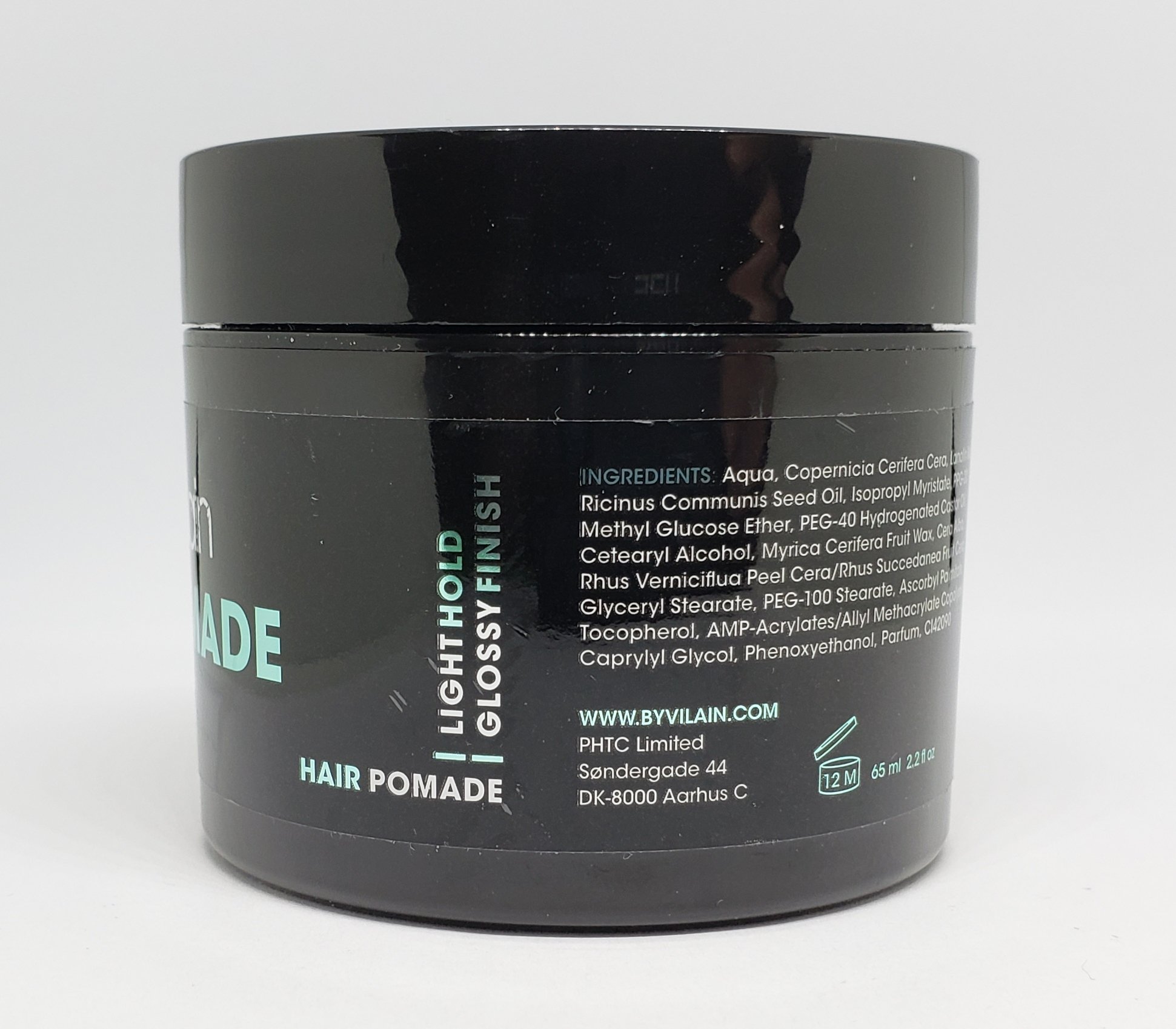 All and all, I am impressed by the performance of these products, their modern presentation as well as the conscient effort toward healthy ingredient choices.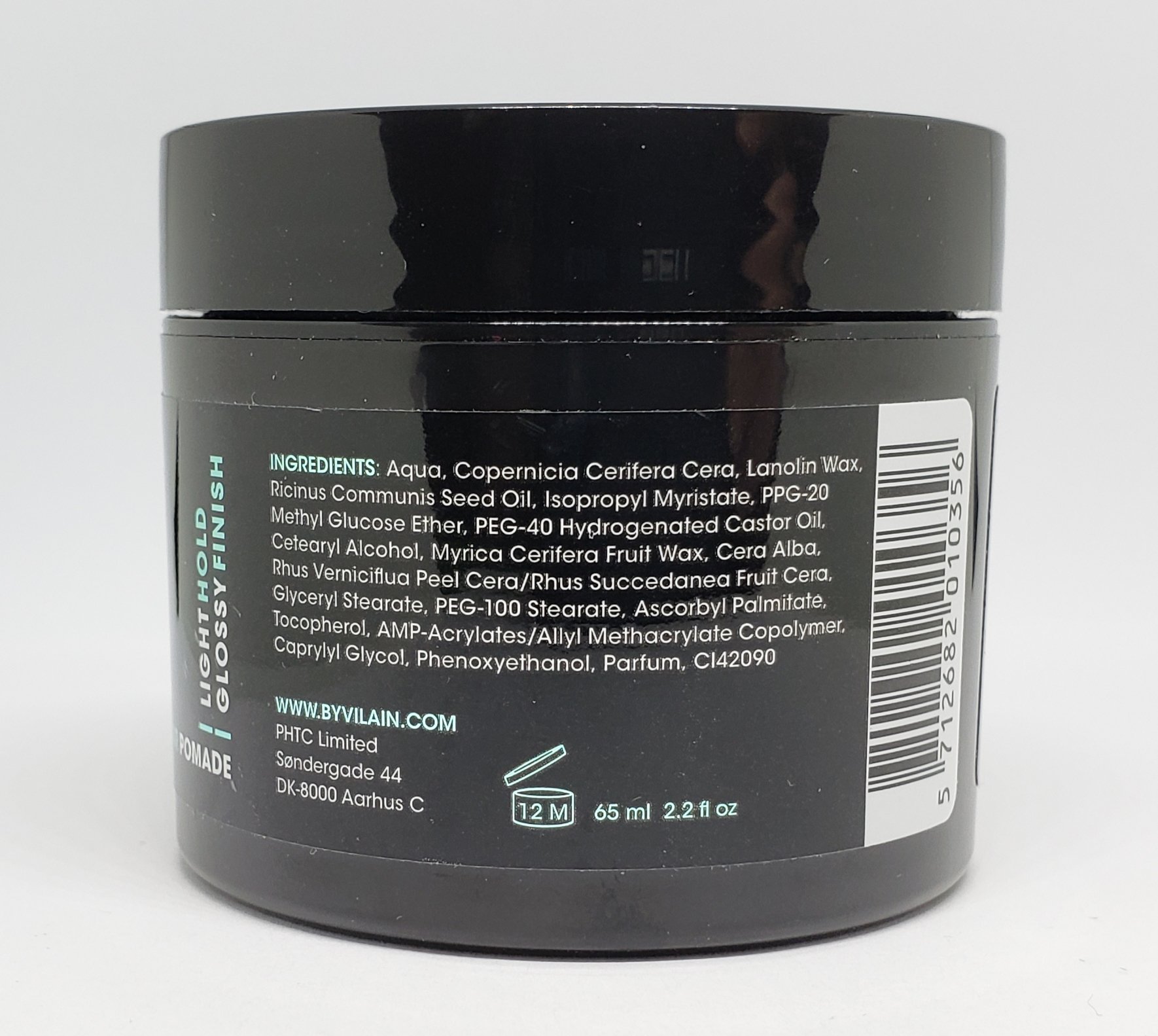 You can shop for these products directly with By Vilain or with their distributor Slikhaar: