First contact with 3 Decker Pomade Co.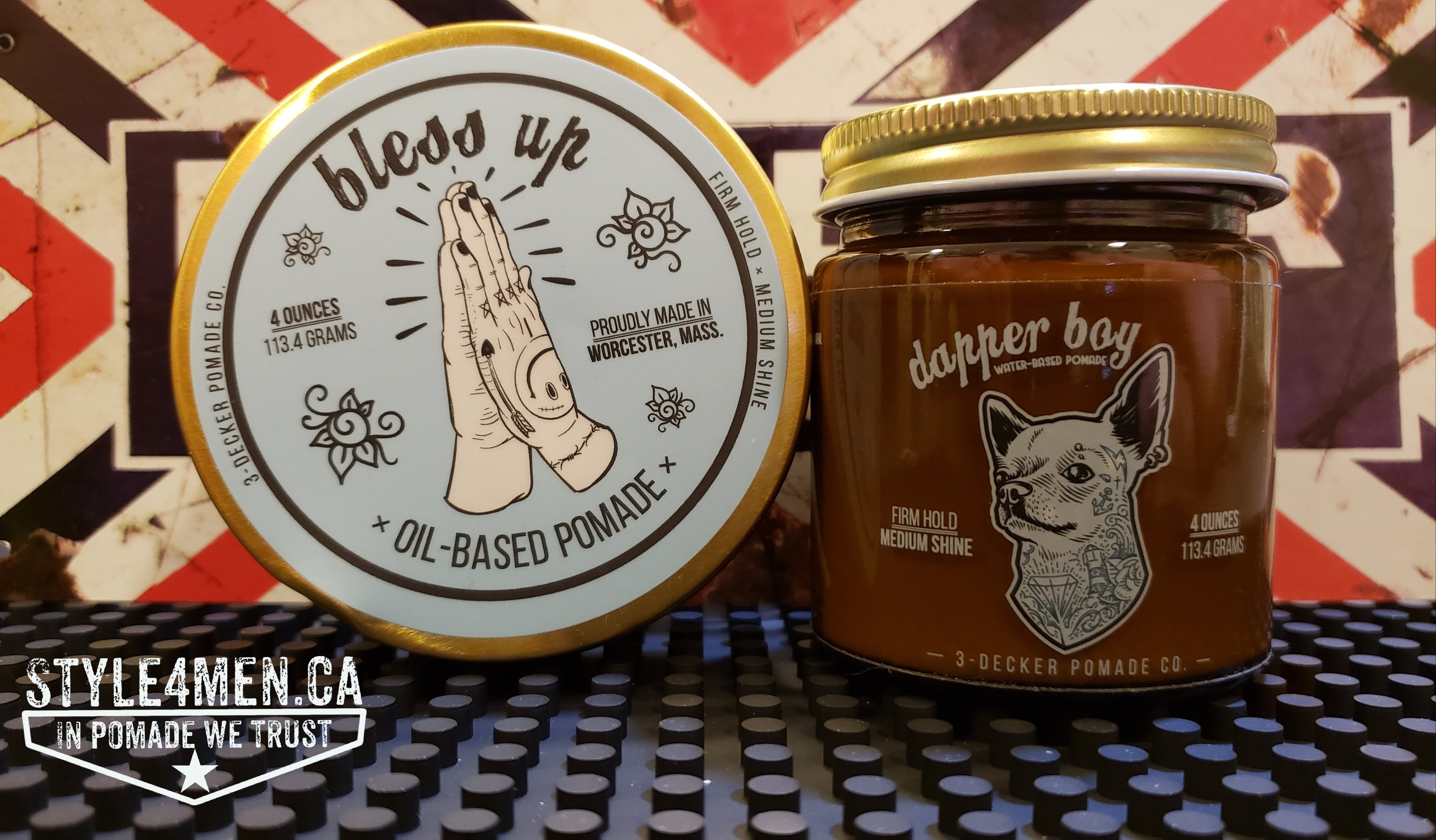 Today's post is about a new comer to the pomade party;  3 Decker Pomade Co. These guys are from Massachusetts (US) and are appropriately bringing both a water based pomade as well as an oil based one to the table.  Often enough brands will focus on either one and eventually make the other as an after though.  Not these guys – right out of the gate they are tackling the Oil/Water paradigm  In my humble opinion, that makes perfect sense. Kudos to them for being bold! If you love pomade you love it for one of its 2 mains properties or both: Hold and Shine!
The pomade enthusiasts at 3 Decker are doing it old-school in an artisanal home-brew manner. No animal testing! (Just tested on: Greasers, Rockabillies, Phsychobillies and other hair freaks) 🙂

The below video is the unboxing and my first impressions.  Over the next few days and weeks I will try these jars out and add to the review with my findings. Check out the Dapper Boy pomade review here.