Gatsby Cool Wet – Natural looking results
As part of my regular pomade exploration, I came across some interesting brands coming from Japan.  One of these brands is GATSBY.  A few of their fixative solutions were available on Amazon at reasonable prices.  But before jumping on the first jar, I decided to check out the GATSBY web page.  A very nice web page it is.  What is especially cool, is their "hair objective by product" chart.  GATSBY offers 7 fixatives which all have their specific user and objective.  I have seen a few different such charts, but this is the first one that really sticks out by its simplicity.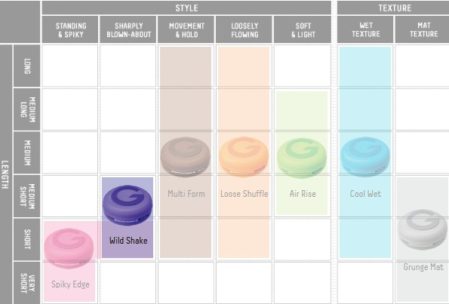 Considering my hair length and objective, the "Cool Wet" seamed to be the best option.  Amazon has it for $15, with a 4-5 day turn around period.  Considering the delivery time, I wondered if I might not find it locally faster. Further exploration on the GATSBY site showed a vendor in Ottawa who held some of their products: Mai Mai Hair Salon on Somerset in Ottawa.  I dropped by to pick a jar of the "cool wet".  The jar was $15 for some 57g.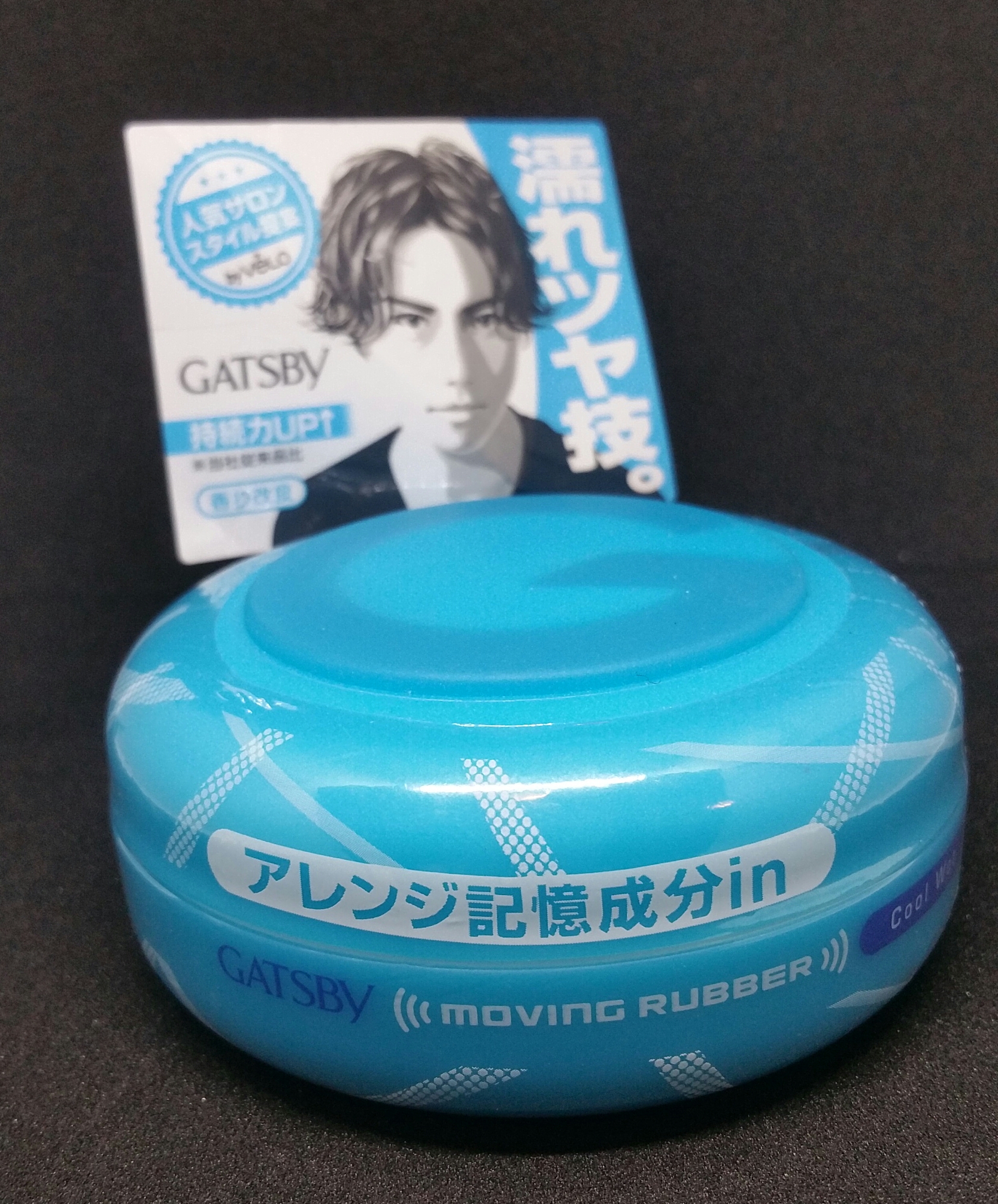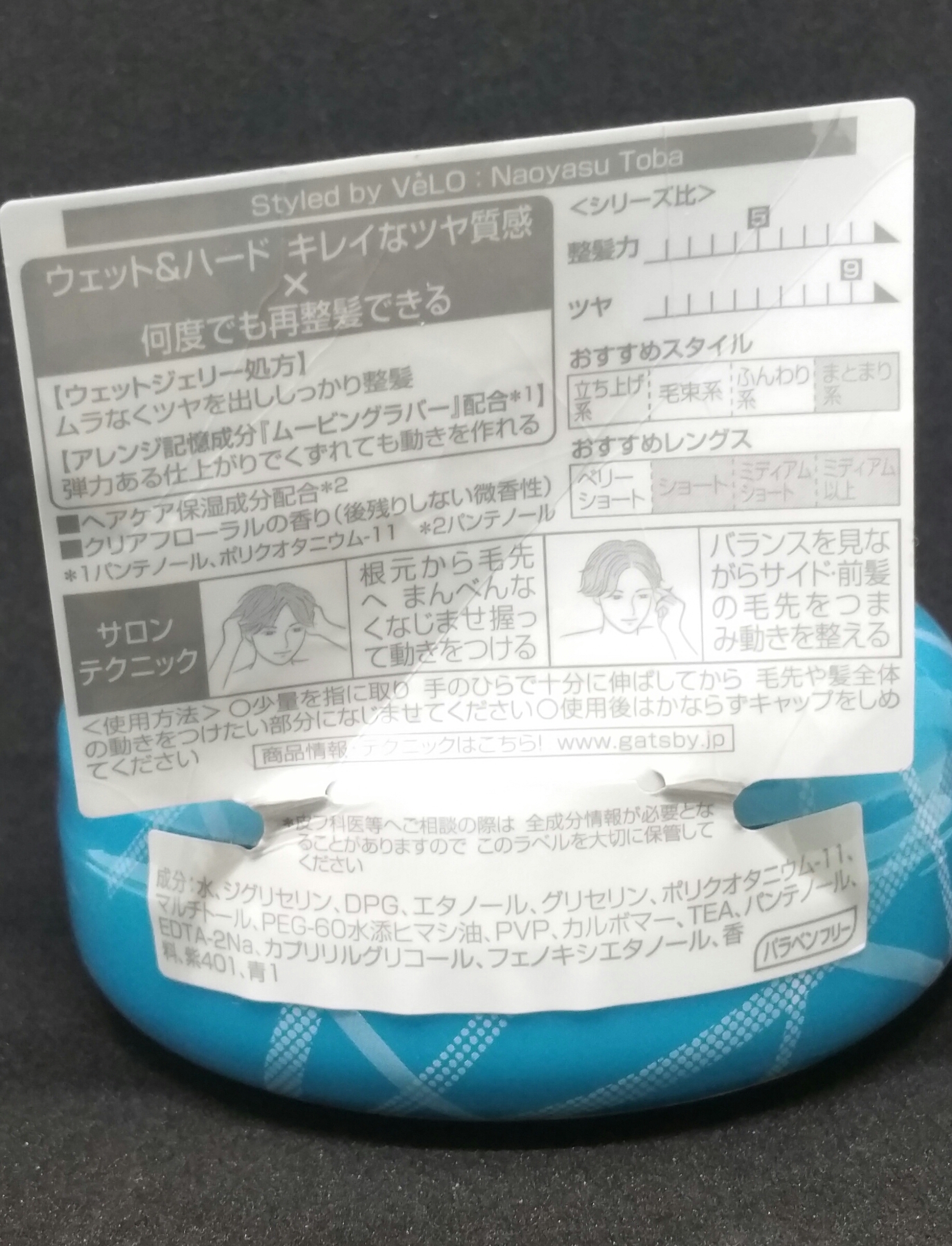 Packaging wise, things are a little different.  First off all of the labeling is in Japanese, so I honestly have no clue what the ingredient list is.  The jar is sealed and has further information/advertising on it's extended label.  Even though the jar is plastic, it is quite original.  The letter G is molded in rubber in the lid and the jar is made of what looks like 2 pieces which makes for a nice two tone container.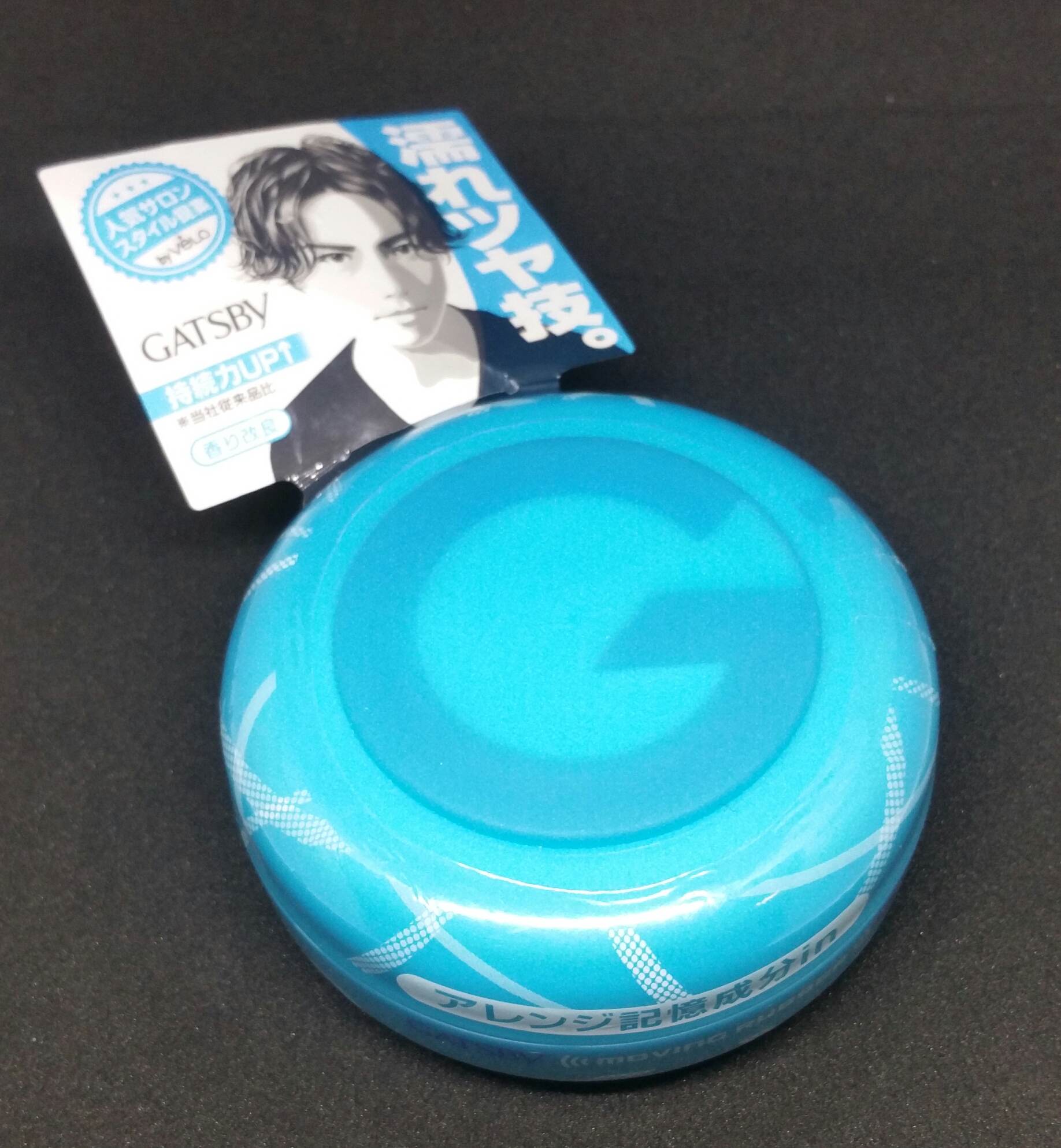 As for the actual product, I was a little disappointed when I opened the jar as I found a gel.  Having completely shifted away from gel in favour of pomades, this is not what I was hoping for.  Gel tends to have very decent hold, but it dries hard and crispy and some lesser gels also flake.  Then again, no where did it say that the product would be pomade .  I just made an assumption based on the GATSBY product pictures. Take that as one of the main reason why you will find high resolution product pictures in our posts.  The goal being that you get a good sense of what is under review.
Your nose will be greeted by a nice fresh papaya or lychee fruit fragrance.  It is dosed moderately and will not be overbearing.  This hair gel goes in very wet. So wet in fact  that I  had to use a blow dryer to dry it enough to be able to style it.  In that sense it is totally different than convenience found with pomade.  I will add that it went into the hair almost like a conditioner. By that I mean it felt like it was coating every single hair.   Having to use a blow dryer gave my hair a lot of volume.  I totally looked fluffy.  The hair was also incredibly soft and certainly wife approved.  This gel is quite light and fairly sticky so it was a breeze to get good height.  As mentioned, it also provided good volume.  This volumizing quality will be appreciated by guys with thinner hair. Overall the results are nice and natural looking.
Quantity wise, I used two small finger scoops.  As far as strength is concerned, this offers a medium hold at best.  I am writing this some 3 hours or so after application and the hair still looks nice and the feel remains fabulous. Depending on my style objectives, I might be tempted to use this product in combination with a hair spray in order to lock my style in place.
Because the results are so soft looking, it will certainly be an invitation for your hair to be touched.
Here is the rating on a scale of 1 to 5, where 5 is a perfect score and/or the level of shine.
Hold: 2
Shine: 2
Texture: 4
Feel in hair: 5+
Facility to wash out: 5
Use the below links to shop for this product: