göt2b defiant pomade and glued blasting freeze spray
In pretty much every pharmacy and large surface stores, the göt2b brand can be found. There are a number of hair fixative solutions under that brand name.  Today, while in my local Walmart, I was looking for a jar of American Crew pomade as I remembered it sold a tad cheaper there than at Shopper's Drug Mart, but decided to look more closely at the göt2b options.  After checking 2-3 different jars, I stumbled across one that was identified as "pomade".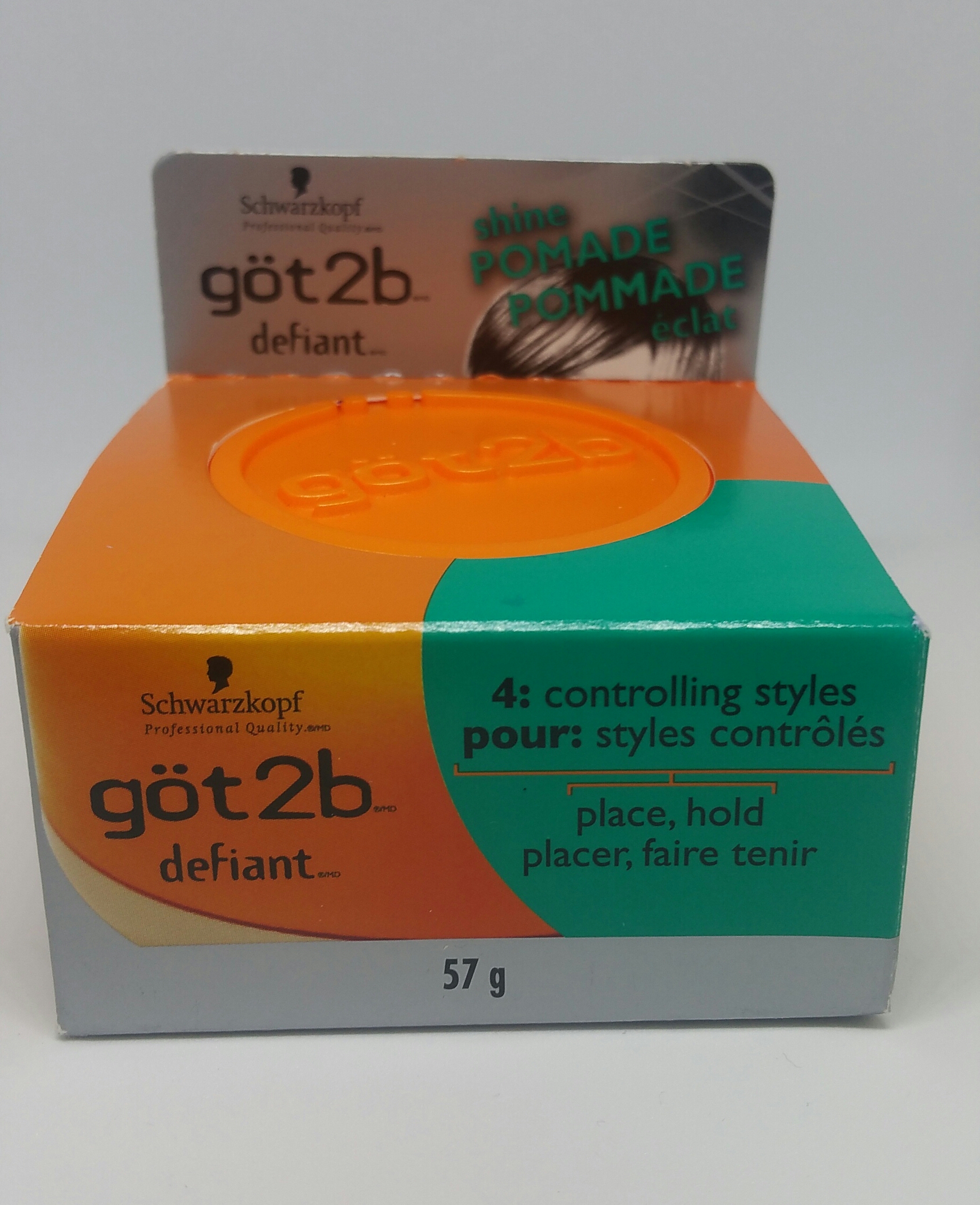 The packaging, colours and pricing are clearly aimed at a younger audience.  Being price conscientious, I simply could not ignore this product.  It was priced at $6.46 for 57 g.  Compared to $17 for the American Crew Pomade jar (which BTW was better than the $22 price tag I have seen elsewhere), that seamed like a total bargain. The reason why I considered it to be test worthy was when I looked at the ingredient list and then the actual content of the jar.  The first 2 ingredients "water and PEG-25" are standard in all water based pomade.  Castor oil being the third ingredient is just a bonus.  If the ingredient list is nearly the same as the jar sold at $17, the price difference is not going in the jar, but elsewhere as in marketing or packaging.  I opened the jar to sneak a peek at the contents; the pomade itself looked exactly like others I have had good results using.  That was enough to convince me to buy it.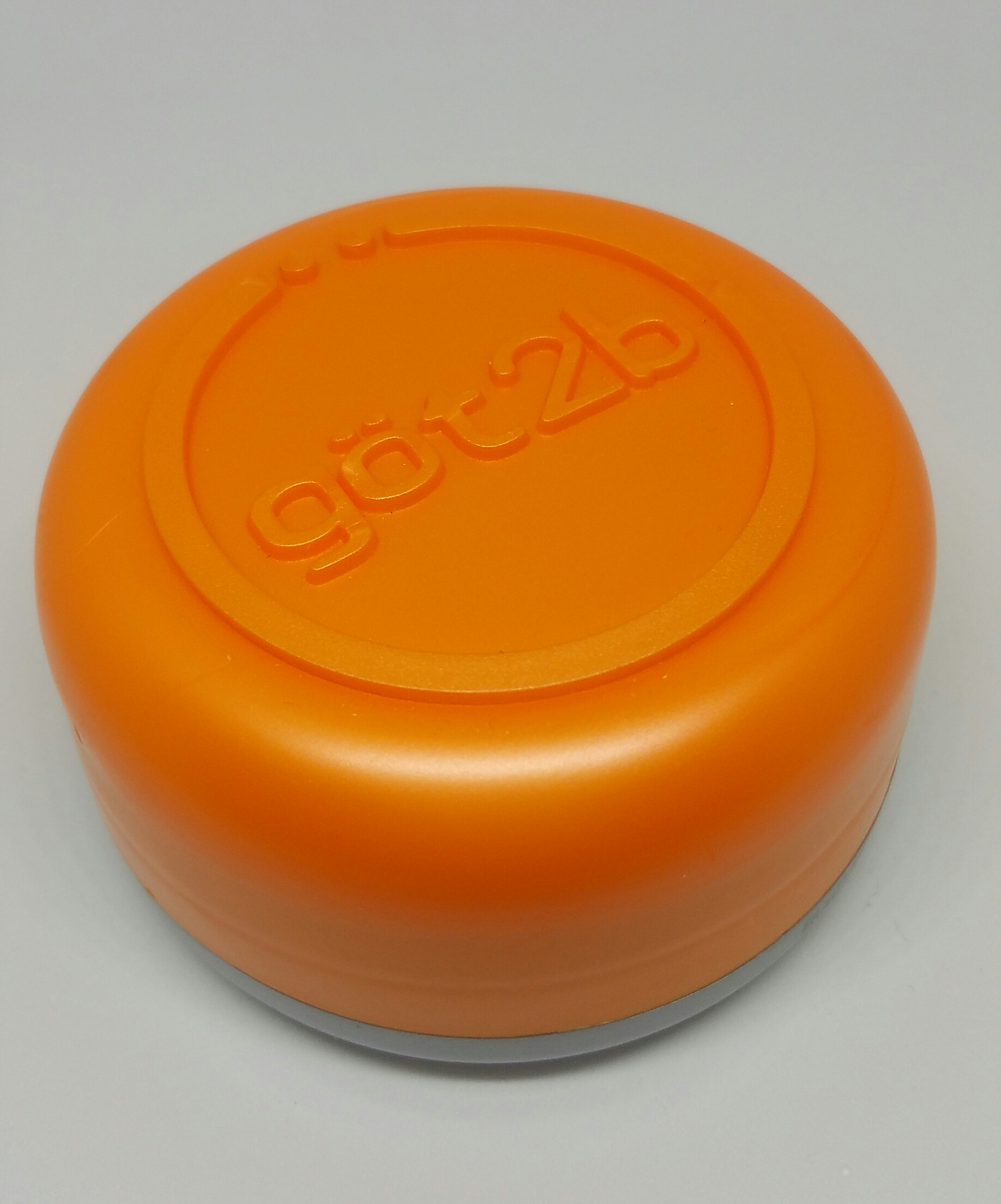 As mentioned in other posts, pomades are not an expensive product to produce.  All of the ingredients are readily available and cheap.  Water makes up some 80+% of the recipe.  The gelling agent, PEG-25 is simple enough to find and very little is required.  Adding a colour and a fragrance is by no means a difficult or expensive process.  The other fine tuning or customizing ingredients are used in very small quantities, so nothing complicated.   To me, selling a jar of pomade for more than $25 is highway robbery.  So a jar under $7 speaks to me.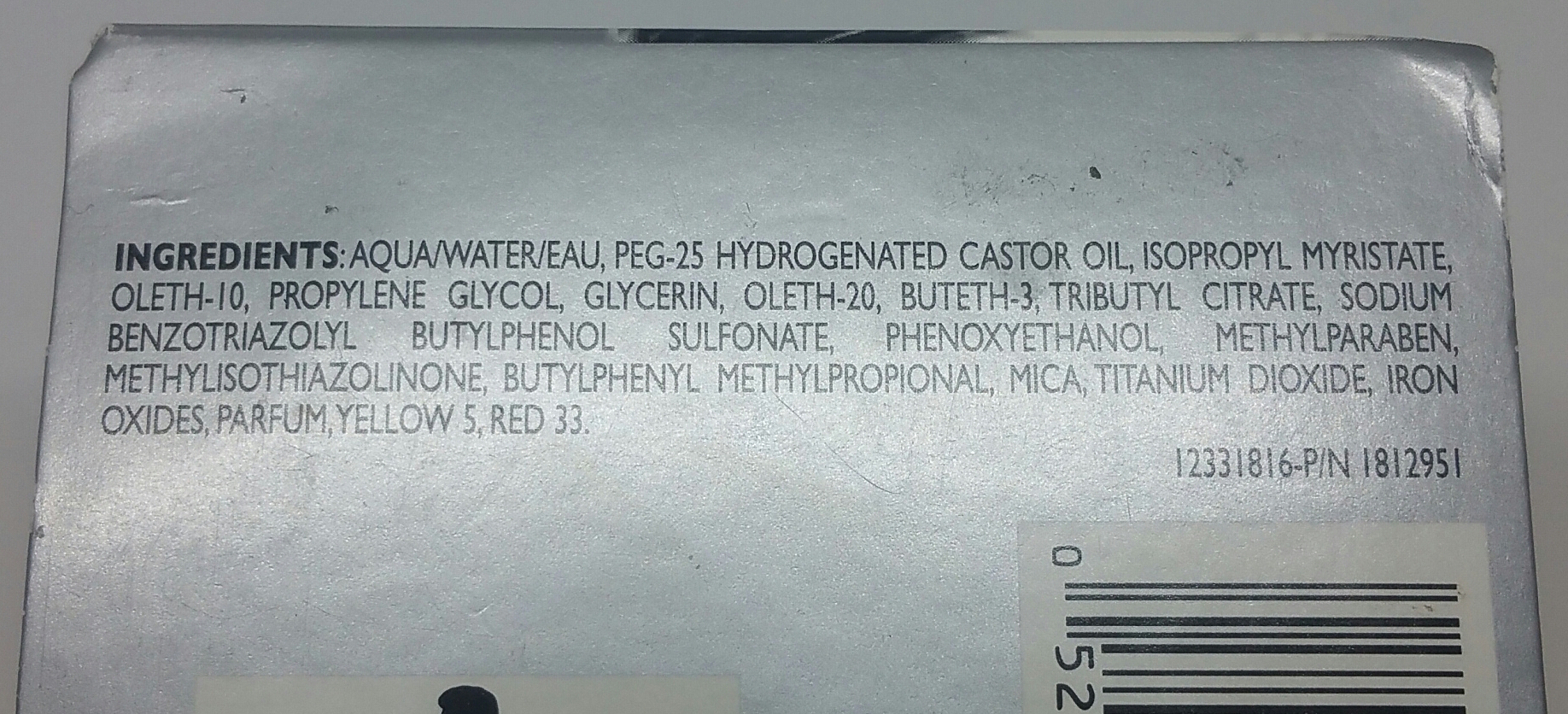 The pomade itself is slightly orange or yellow'ish.  It has a fun orange soda pop scent that made me think of "Orange Crush" right away.  It is a fairly soft product to work with and require next to no relaxing.  That also makes it easy to distribute and cover your hair.  You will not need much of this product. The pomade renders a very high level of shine for a water based product.  This must be due to the castor oil that is listed in 3rd position on the ingredient list.
A few small finger scoops to style my hair and onto breakfast.  after we finished the preparation and sat down, my wife commented on my curls.  Curls…?!?!  What do you mean? My styling had pretty much fallen.  There was no elevation left and I was now curly.  She liked it as it was a change and yes it did look like an authentic 50's greaser style.  But that wasn't anything like the pomp I have grown to love.  The feel in the hair was nice.  Not sticky, crunchy or greasy.  It was more, slick. But then again, no height.  The lack of height being unacceptable, I rinsed the "Defiant" pomade out.
The packaging does state: "The ultimate pomade to spike it high or slick it down". I started looking for reviews on this pomade to see if my situation was unique.  This led me to realize that using ONLY pomade is not necessarily a 1 product solution to get a decent pomp.  In fact, using pomade first to get that initial placement and desired shine is the way to go, but the next step is to use another hair product to lock all of that.  Hair spray!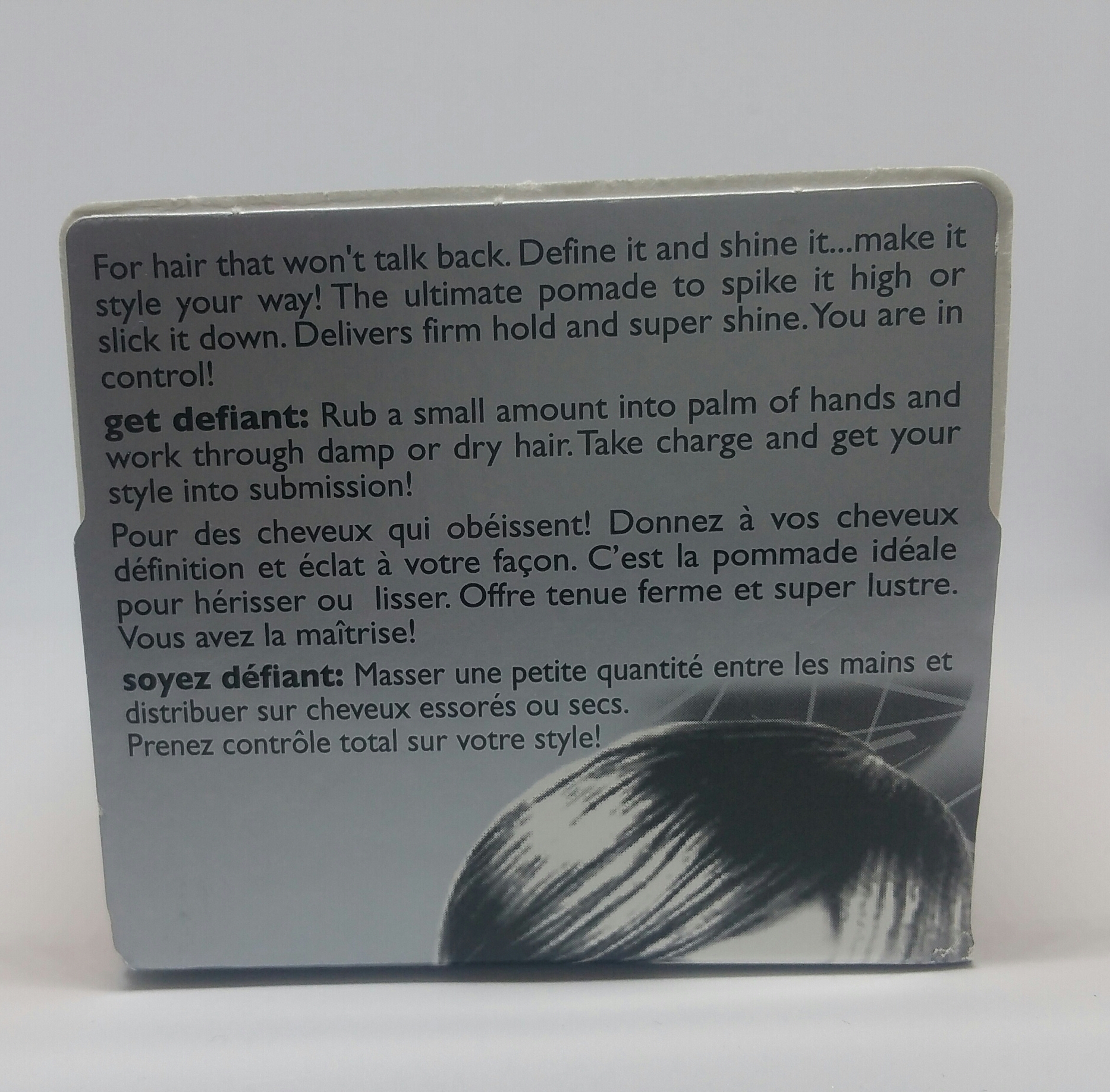 In the below video it is not the göt2b pomade that is used, but rather the clay and it is followed by the göt2b hair spray.
Ages ago, I certainly did try hair spray but wasn't aware of how to use it or what else to use it with to get solid results, so I simply wrote hair spray off.  Fast forward to today, I am certainly more aware of the products and their purpose and becoming more comfortable with the idea of combining products to achieve certain solutions.
The next day, I picked up a bottle of göt2b glued blasting freeze spray.  Again, it was very reasonably priced under $7.  I tried that stuff this morning and was totally amused by its simplicity and decent results.  I got some serious elevation which remained for 4-5 hours.  After which a simple hand placement kept it going for another good stretch.
By itself the pomade is not a winner as it is offers a weak hold.  The higher proportion of castor oil which gives the nice shine probably also weighs the hair down.  But combined with the glued blasting freeze spray, things are looking up.  I would thus suggest to buy these products together.  Even though you are buying two products, you are still spending less than $16 which is lesser than many other hair products out there.
Be forewarned that the "glued blasting freeze spray" lists alcohol as the first ingredient.  Over the course of the few days I used it, I found that the spray with its high alcohol content had a bit of a drying effect on my hair.  It also makes the hair firm or crispy.  In that sense there is a trade off to get that elevation.
Here is the rating on a scale of 1 to 5, where 5 is a perfect score and/or the level of shine.
Hold: 2
Shine: 4.5
Texture: 3.5
Feel in hair (pomade only): 4
Feel in hair (with hair spray): 2-3
Facility to wash out: 5
I usually provide links to the company behind the product under review.  In the case of göt2b, this is turning out to be more problematic.  On the packaging you can find the company web site, listed as: www.got2b.ca.  Strangely, this is an inactive page.  The label also indicates the parent company; Schwarzkopf.  Visiting this second site in hopes of finding more about göt2b was unfruitful.  We have to assume that göt2b/Schwarzkopf is rethinking its online presence.  Hopefully this does not affect their product availability.