Grant's Original Pomade – Strong Stuff
After a few weeks without reviews, it feels like I am back on track and this morning it was up to the Grant's pomade to be tried out.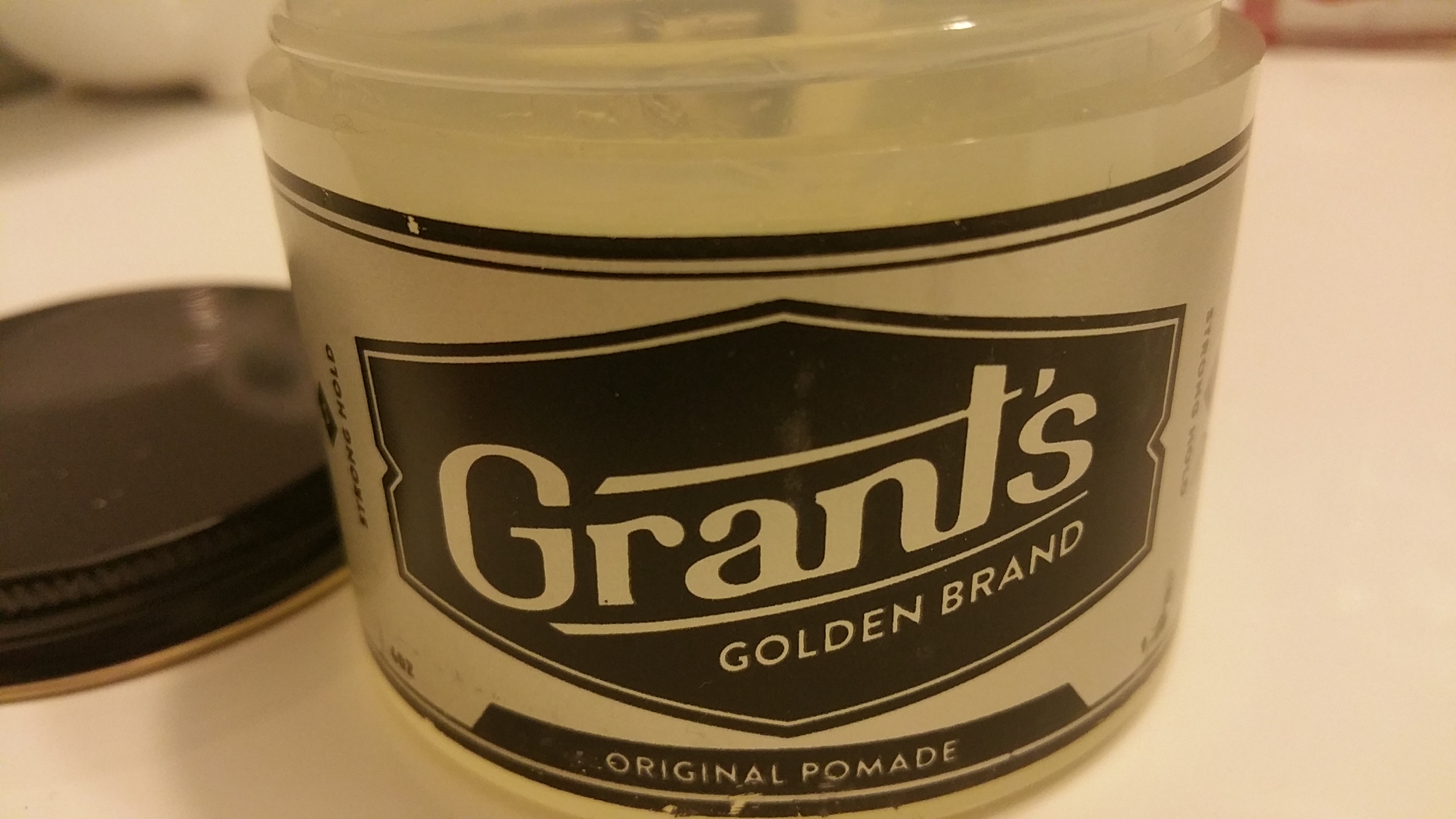 Early in November a co-worker mentioned that the Badger Shaving company was having a closing sale.  At the time I was unaware of the Badger Shaving Company.  I paid their site a visit and came across the Grant's pomade which was on my "pomades to try" list.  The Grant's pomade is usually a fairly pricey product around or over $20 a jar, but with their closing out 30% off and discount code it made it some $15.  While I was on their site I looked around and it's really too bad that they are going out of business as they offer a sweet selection of hair and shaving products.
My purchase was delivered by Canada post in their usual speedy 2 – 3 day service.
This is the Grant's Golden Brand original pomade "Strong Hold".  The pomade jar is a clear plastic tub with a black metal lid.  The pomade itself is clear.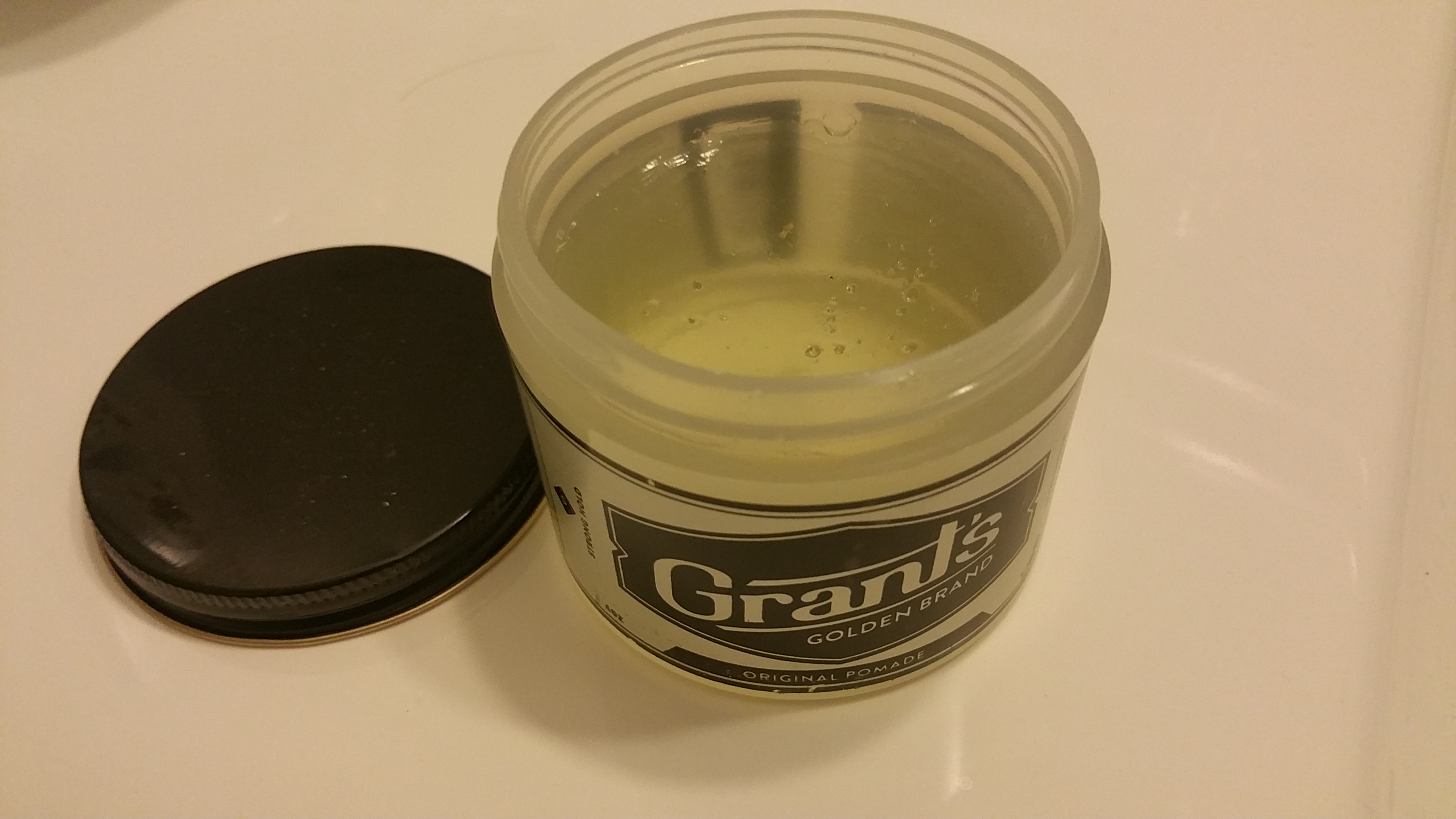 The scent is quite original for a pomade.  My nose was pleasantly caressed by a tapioca or maybe almond fragrance.   It is ever so discreet, simple and yet very unique.  To my nose, it's a win.
After wearing the Lunatic Fringe From Billy Jealousy for two days, the Grant's pomade is almost a shock as it is a return to a truly "strong holding" pomade. It is simple, efficient with nothing delicate about it.  It fits in a primal category.
On contact it is quite firm and requires relaxing before application.  Typical of a strong hold water based pomade.  Make sure sure to not scoop too much at a time as it dries firmly in place.  Don't fear the helmet head scenario.  It is still manageable, but consider your hair locked in place for the day.  You will most likely not have to restyle.  If you do, use a bit of water to loosen the pomade.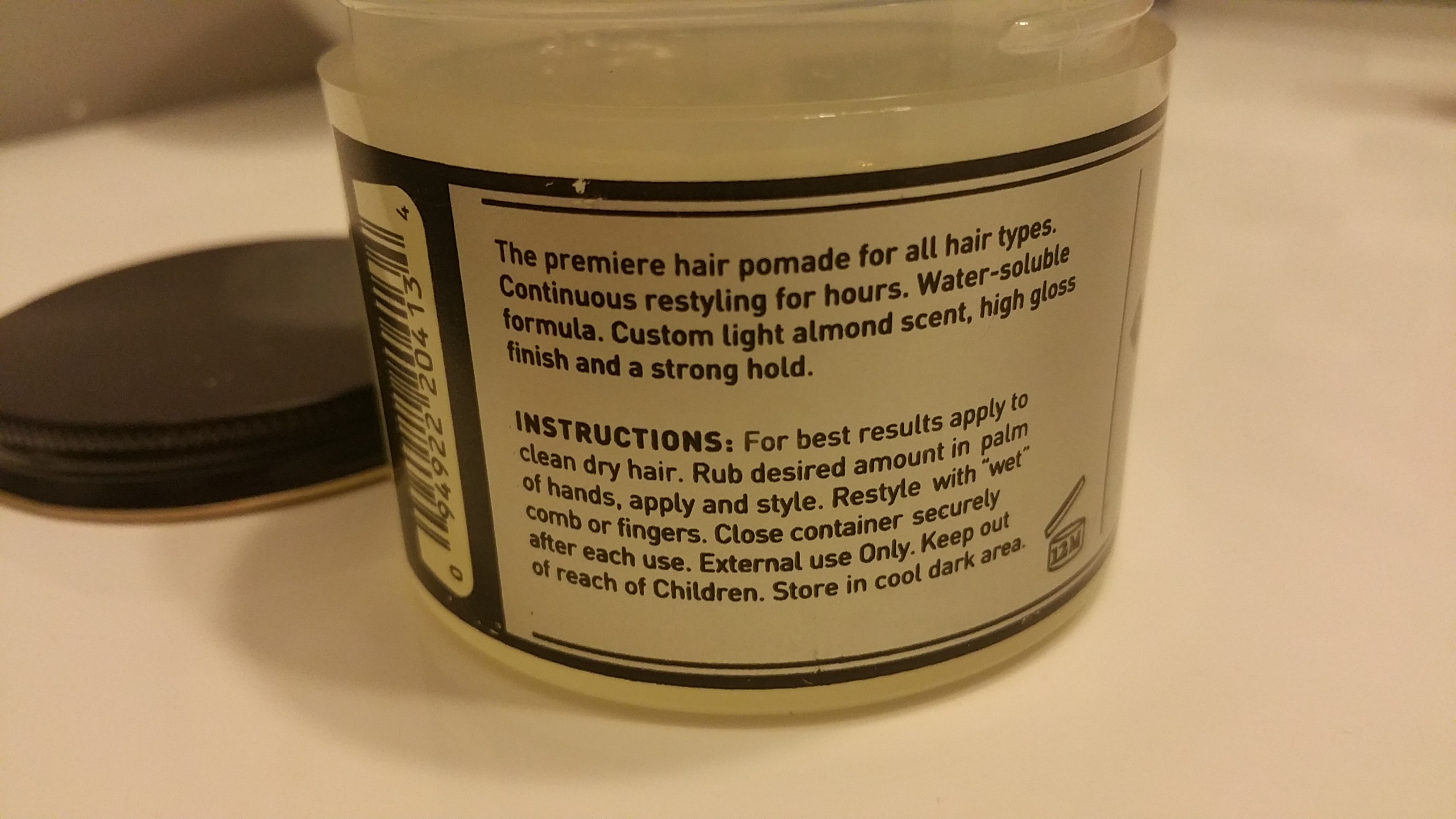 This pomade dried in place fairly quickly.  Within 10 minutes or so, my hair had set.  In the shine department, it is typical of a water based pomade where sine is limited.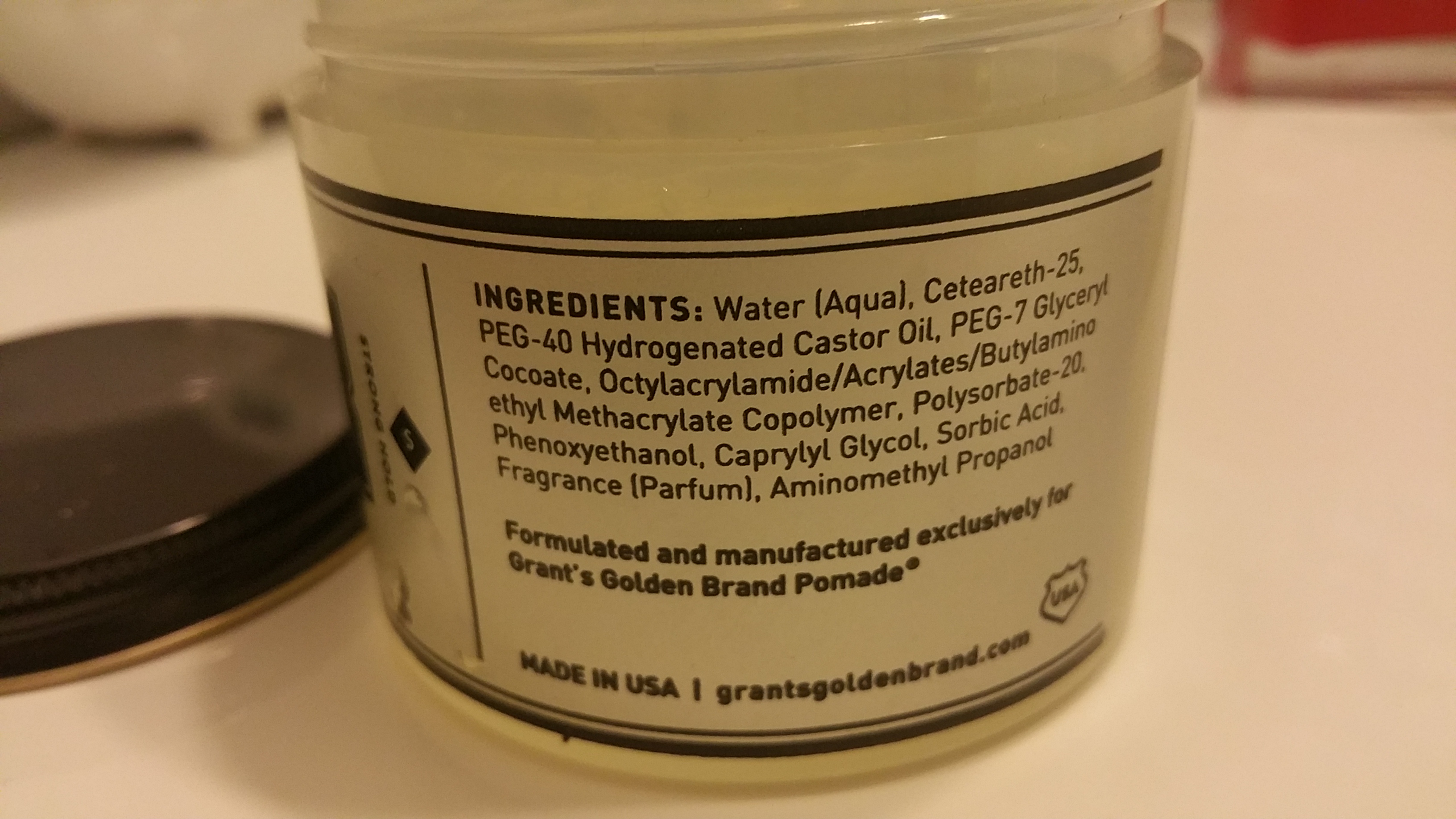 Like all pomades, this stuff does not flake.  Hold wise it is comparable to: Rocky Mountain Barber Company, Layrite Strong hold, Zeus and Steadfast.
Here is the rating on a scale of 1 to 5, where 5 is a perfect score and/or level of shine:
Hold: 5
Shine: 3
Texture: 4
Feel in hair: 4
Facility to wash out: 5
Shopping for this pomade is a bit harder as it is not currently available on Amazon, either in Canada or the US, but it is available from the Toronto store: Men Essentials. Generally speaking, Men Essentials has a very good selection of pomades. You can read up about this shop in the "Where to buy" section.