HEADGEAR Chill Out Shampoo & Memory Glue
I haven't done reviews on shampoos before, but since I bought the HEADGEAR memory glue and shampoo together, I figured I should cover them together as well.  First off, HEADGEAR is an Australian company and their products are meant for hair salons.  I was introduced to this brand by the folks at OBSCO who run a hairdresser wholesale shop.  The HEADGEAR packing is very slick.  Black and square containers.  The shampoo is in a tall rectangle with an interesting nozzle.  It's a green triangle that you push down to open the spout.  Fun!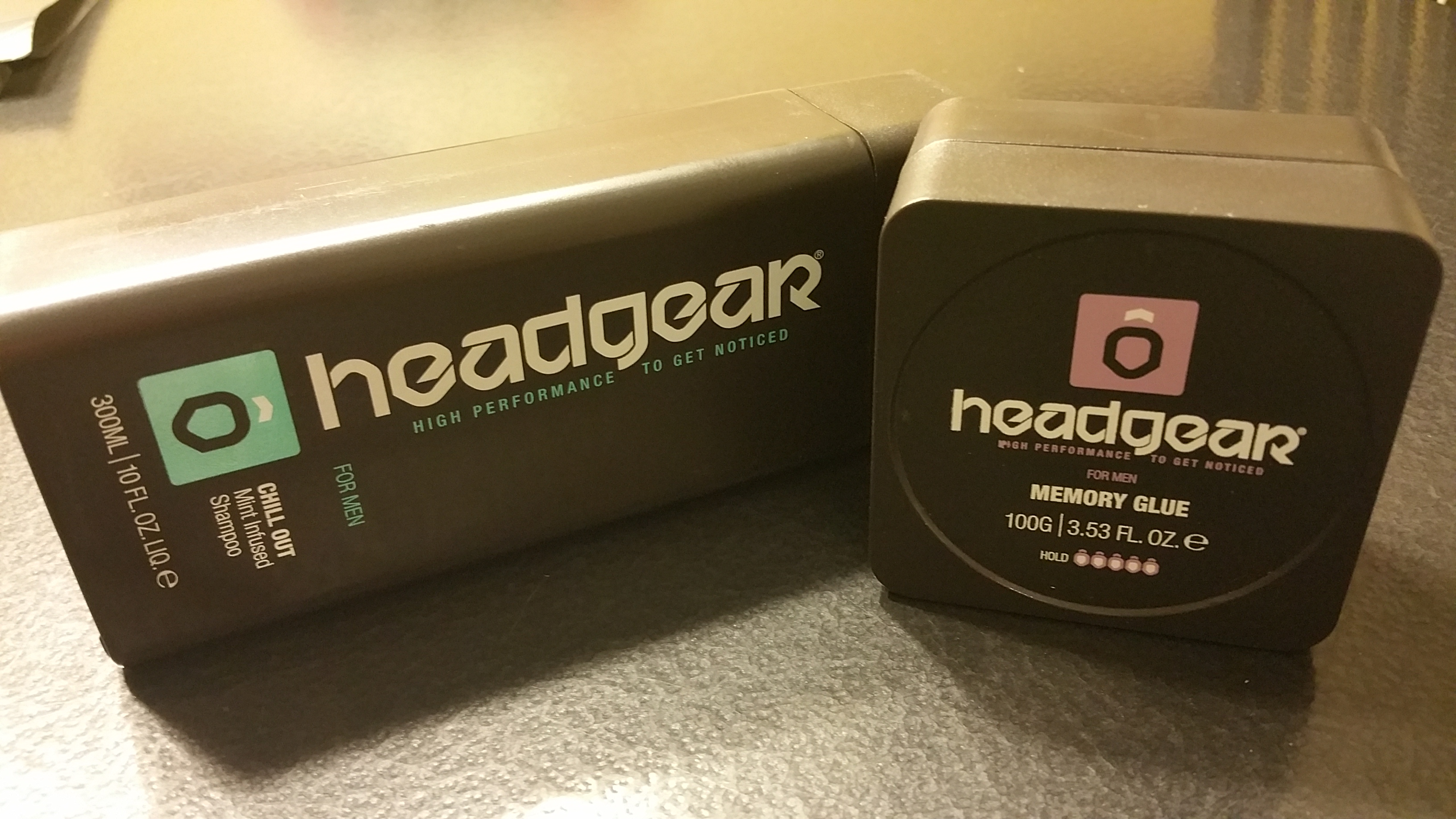 The scent of the shampoo is minty and fresh.  The shampoo itself is a nice white'ish cream and feel luxurious.  I can't speak to its composition as I haven't done much research on ingredients as of yet.  So I will keep my comments from the "user" perspective.
Perhaps a note on the "minty" aspect of the shampoo.  There are other "Salon" shampoo brands that also offer a minty effect.  BedHead is one of those and I will use it as my point-of-reference.  The minty effect of BedHead was intense.  don't read me wrong, it was totally "cool"!  But it was also a bit too much for daily usage.  Maybe once a week, not every morning.
Onto the wash with HEADGEAR!  I used just a dime size to wash my moderate pomp.  The shampoo lathered up very nicely.  Almost immediately my hair felt clean.  The claim of this shampoo is that it will wash away any buildup and/or residue.  Since I am mostly using water based pomades and washing on a daily basis, there was practically no buildup to handle.  This would explain why it acted as fast as it did.  Rinsing it out was a breeze.  No trouble whatsoever.  After the wash, my hair almost felt light, as in fluffy.
Concerning the cooling mint effect, the HEADGEAR shampoo offers a moderate cooling effect.  Contrary to BedHead, the cooling effect here is subdued.  In that sense, it makes the shampoo a good daily candidate.
Now having clean hair, onto the HEADGEAR Memory Glue.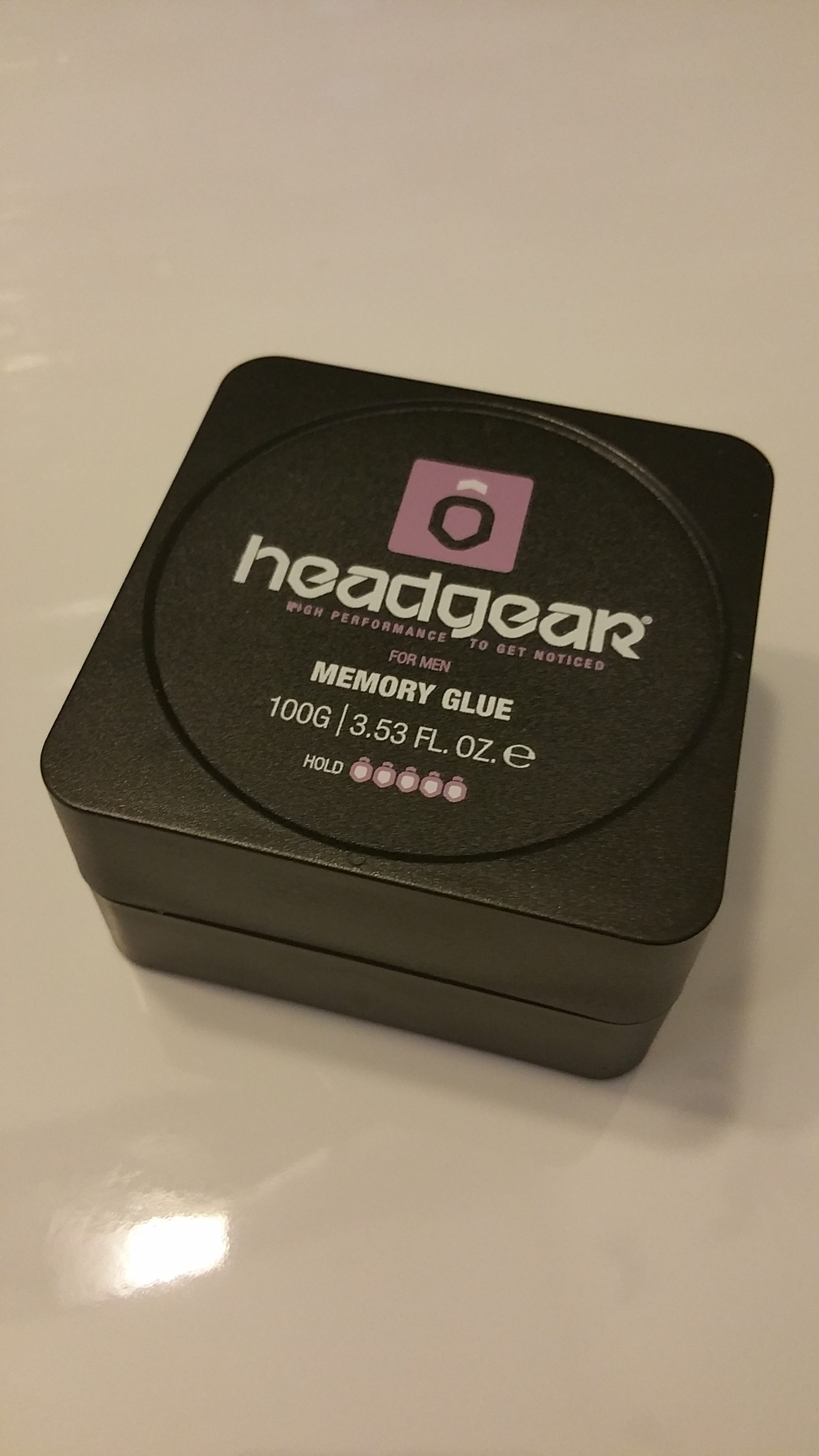 I will skip ahead a bit so that there are no shocking surprises.  This is not a pomade.  I know, I am deviating from the mission.  The Memory Glue is a gel in the purest sense and has no element of firmness in its texture that could make it a pomade. That being said, it had some appealing elements so I decided to try it.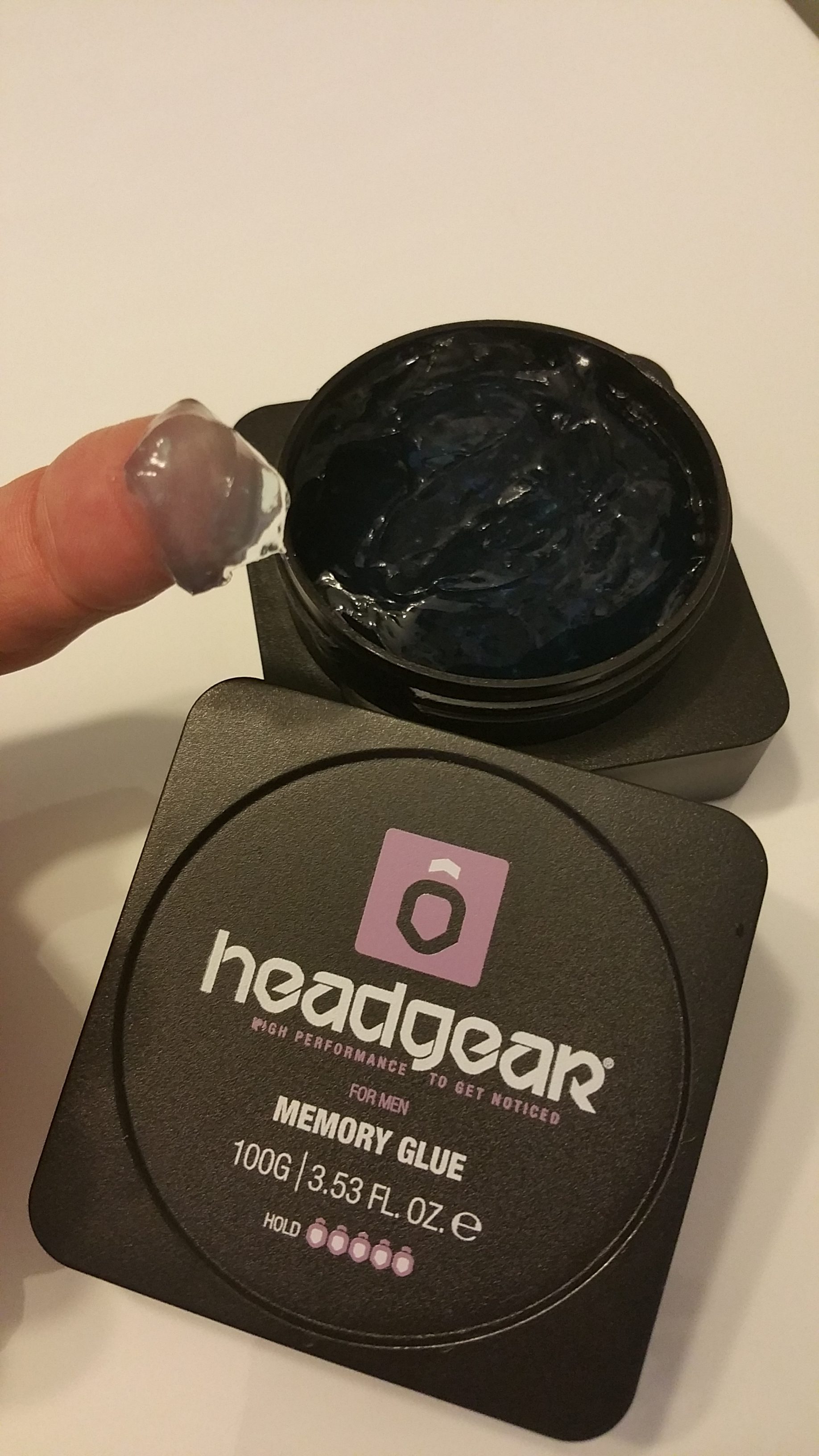 Again as mentioned above the packaging of the jar is interesting by it being a square.  Twisting the square lid off reveals a circular container space.  The gel is a fun dark blue.  Not knowing how this gel would perform, I started by scooping a very small quantity.  As other gels, it felt wet and needed no relaxing.  I evened it out in my palm for an even application.  I was surprise to feel how quickly it started to dry.  Near instant.  Therefore as a fixative, it certainly does the trick and I was able to get my usual doo.  So this product dries very quickly and within about 15 minutes my hair was firmly in place.  Almost crunchy!  I was brought back in time when gel was "the" fixative solution and everyone's hair was rock hard..  It is by no means unpleasant, but since I have been exploring pomades for a few years now, this is a different result.
In the past, using such products dried my hair and scalp and I found myself scratching my head often throughout the day.  This review is being written some 3 hours later and there is no such dryness.  In fact, I am only touching my hair to get a sense of how the product is doing.  Even though it is more crunchy than what I am now accustomed too (with pomades), it is still a nice feel to the touch.
Scent wise, this is fairly strong and somewhat unique.  I am by no means a scent expert and describing this one is tough.  I want to say, bitter blueberry.  I can smell 2 main elements; something that is fruity and sweet that I am guessing as some sort of blueberry scent, then there is something bitter that is stronger.  This second scent I am totally at a loss to describe.  It is unique and once applied it is also moderate.  So you won't have to worry about leaving a perfume trail.
As far as gels go, this is a top end product. But obviously, it is not a pomade.
Here is the rating on a scale of 1 to 5, where 5 is a perfect score.
Hold: 5
Shine: 4
Texture: 2
Feel in hair: 3
Facility to wash out: 5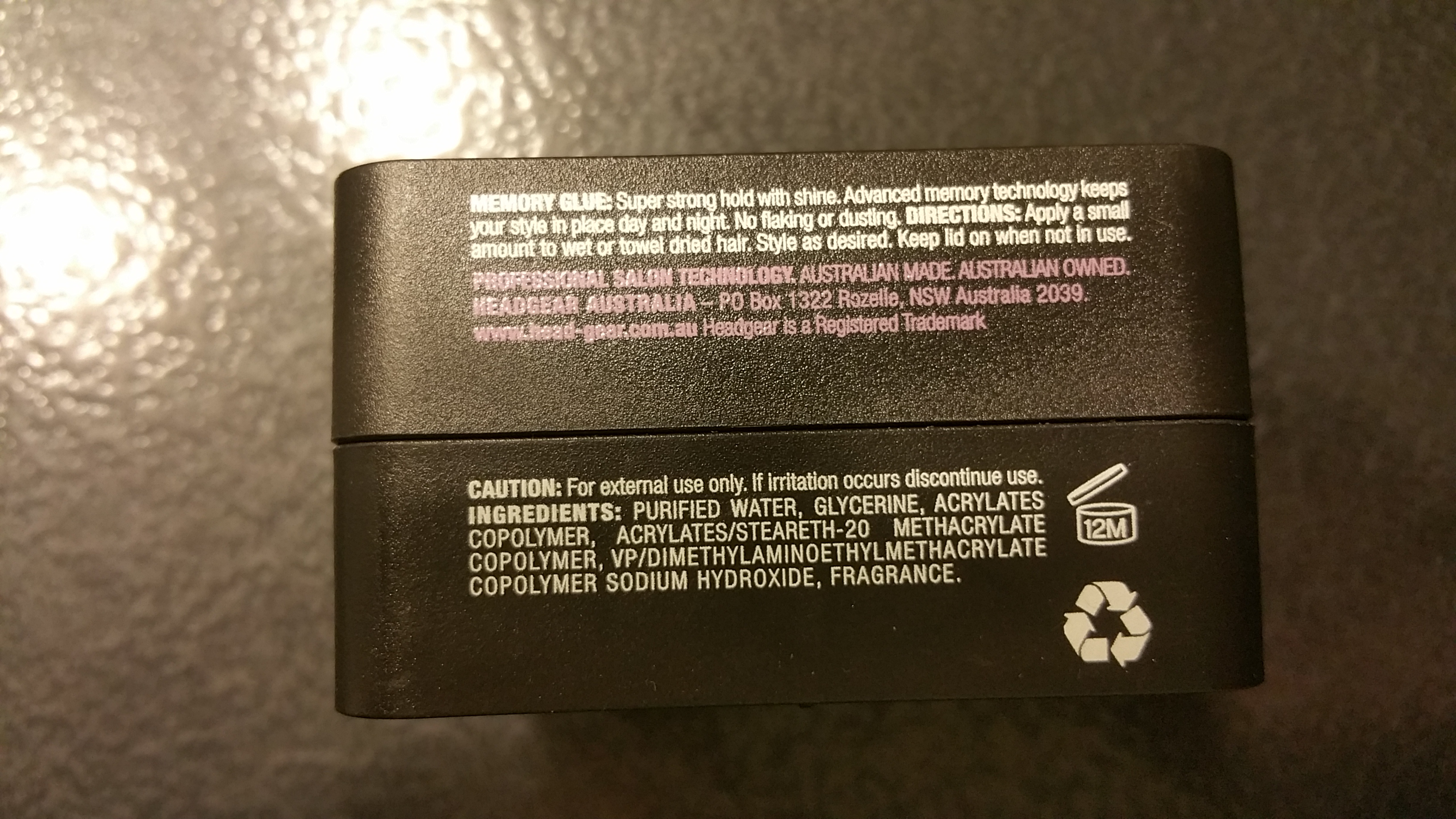 PS – When shopping at OBSCO, don't forget to mention or use the STYLE4MEN discount code at check out.