Leave-in hair conditioner and why you need a bottle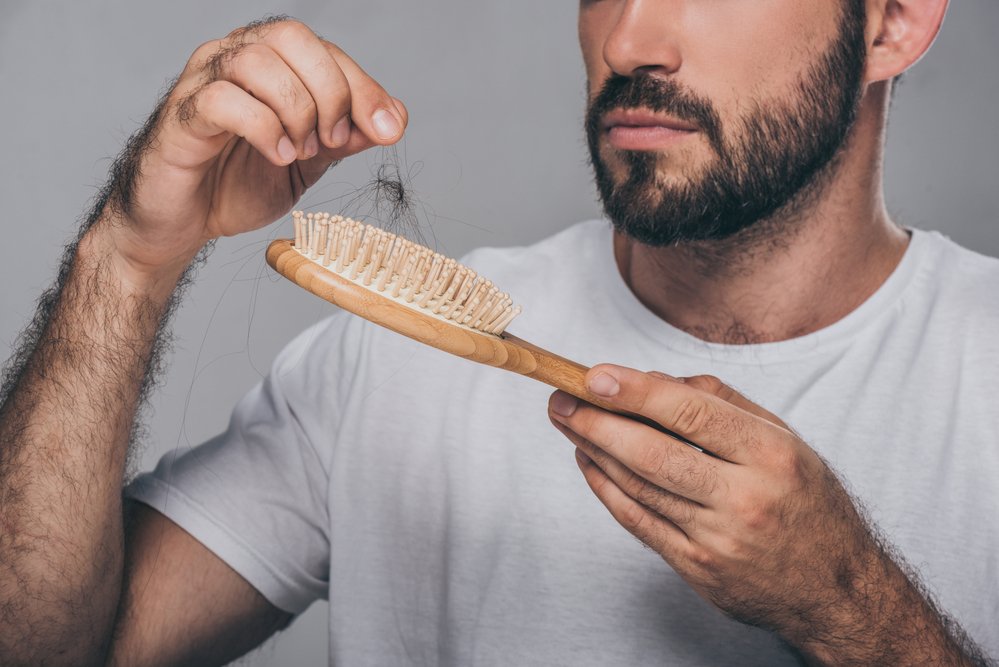 This post is a little different than my usual features.  Instead of being about styling it is rather about dry and brittle hair and how to reverse this condition so you can get back to great hair days as fast as possible.

Over the last few months I have let my bangs grow freely.  This has led to my needing and using hair spray to lock my style in after using hair pomade.  The hair spray addition to my routine has worked quite well in keeping things in place pretty much the whole day.  But I started noticing more hair getting caught in my comb.  I initially thought to myself: oh goodie, the beginning of the hair loss process!
I recently went to see Grace at Hair Junkie for a cut and she noticed that my hair was dry.  I mentioned about using hair spray on a more regular basis.  I knew that the high alcohol content of these products would dry hair, but didn't quite appreciate how quickly it was happening. She used and suggested that I use a leave-in conditioner.
What is a leave-in conditioner?  It's a conditioning agent that doesn't need to be rinsed out and that will stay in your hair and work its magic over multiple hours.  The typical conditioner that we use after shampooing does wonders, but isn't there long enough to really do that deep dive kind of business I was in need of.
Like all things, leave-in conditioners come in various flavours.  There are creams, sprays and oils. The most common and readily available format is the spray option.  Every pharmacy will have a good selection.  They come in 200 ml bottles with a spray pump.  Creams are also fairly easy to find, but there are fewer choices. Oils are harder to find.  But I will expand on oils a bit later.
The price median of leave-in conditioners seems to be $12 – $24.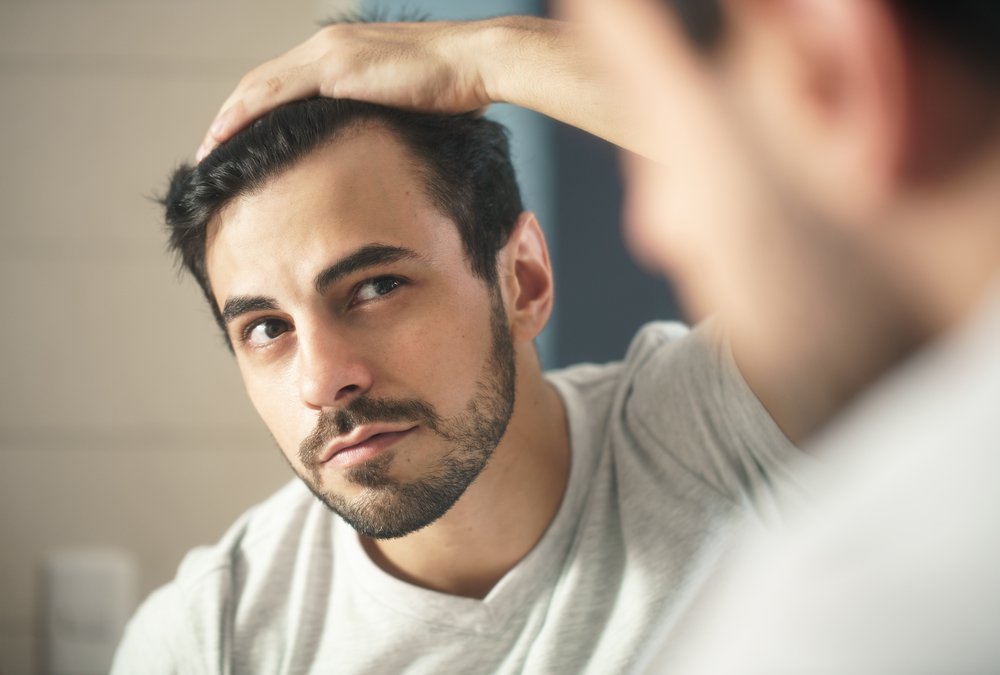 The key objective here is to condition the hair, so looking at the ingredient list should be your number one priority.  In my humble opinion, anything that contains a large proportion of alcohol or chemical ingredients should be avoided.

Everything you have learned about beard oil and the incredible benefits of natural oils on hair and skin is relevant here as the same principles apply.  You are looking for products that will contain: any, some or all of the below listed natural oils. Obviously, depending on the dispensing mechanism (spray, cream, oil) the proportion of oil will vary.
These are some of my favorites, but there are more.  Look it up for yourself.
I really like the range by Marc Anthony and picked up a bottle of their coconut oil & Shea butter leave-in conditioner for $14 (250 ml) at my local pharmacy as well as one from Aussie – the hair insurance (225 ml) for $4 with Amazon.
The ingredient label is where things got interesting!  With the Marc Anthony bottle, the coconut oil and shea butter come in 4th and 5th position on the list, after alcohol and other chemicals.  With the Aussie bottle it was: water, aloe vera juice, jojoba oil…  this is the $4 bottle…?!?!? Yes, there is alcohol in it, but in considerably smaller proportion.
Marc Anthony Coconut Oil & Shea Butter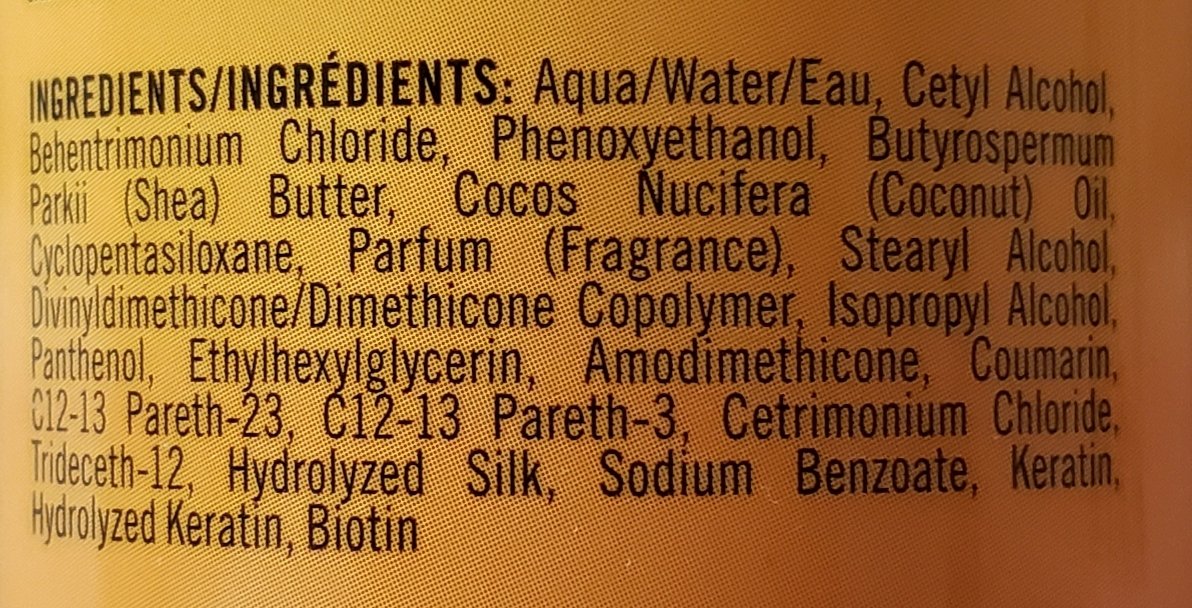 Aussie Hair Insurance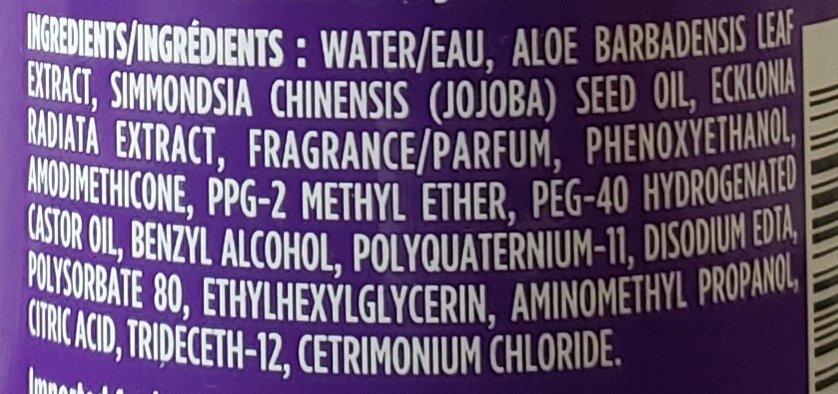 I got in this situation of dry and brittle hair because of the high alcohol content of hair spray and I fail to see how another product with just as much alcohol could resolve things…? I am not a Chemist, so I have no leg to stand on, but am going with common sense.
How do you use a leave-in conditioner?
It couldn't possibly be easier!  Coming out of the shower with towel dried hair, spray a few shots and blow dry as usual.  Simple yeah?!  Almost immediately I noticed a difference.  Smoother hair and tougher as well!  It wasn't breaking off and being pulled out when combing.
Applying a leave-in conditioner cream is essentially the same.  Dispense a pea size in the palms of your hand and blend it in your hair.  My hair is about 7" long in the bangs to give you a reference point. Try to coat all of your hair without getting it in all the way to the root/scalp.  Then blow dry.  The hot hair will help the product bond with your hair.  Interestingly enough, many leave-in conditioner also double-up as heat protection.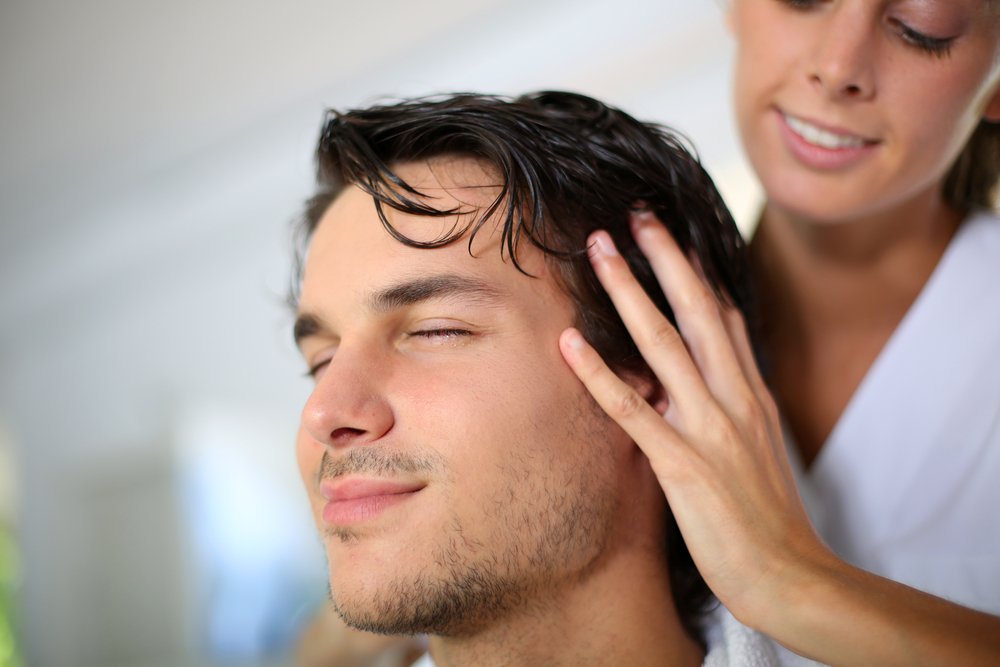 Hair Oils
Using straight natural oils is perhaps the most effective option to revive your hair, but it comes with the obvious down side of making your hair oily. You may have seen your lady giving herself an olive oil treatments.  It's a popular and inexpensive hair treatment.  Yep, just straight olive oil!  It goes without saying that moderation is key.  You actually need very little
.
You may have noticed that many beard oils are labelled as: hair and beard.  This is the product category I want to focus on.  Basically, any beard oil will do the trick.  Just put a few drops in your hand and blend it into your hair.  I do this at night so the oil has plenty of time to do its work and I don't have to try and style my oily mope.  By morning I would do a shampoo and regular conditioning.  Natural oils are very easy to wash out so don't expect this to be a chore.
You can get help with the application or wash too.  😉
Hair Tonics
Hair Tonic might be a labelling you will see.  The guys at Ace High have a wonderful hair oil that is labelled as a Hair tonic.  This is the purest leave-in conditioner.  Packed with some of the best oils : Grapeseed, Apricot, Jojoba and meadowfoam seed oil.  I use it as both a beard oil and an hair oil.  I dispense a few drops in my palms and blend it into my hair at night. By morning my hair looks a tad oily, but feels great. Because oil is a thick liquid is also acts as a hair tonic in the classic sense of the term and can relax yesterday's leftover pomade.  See below.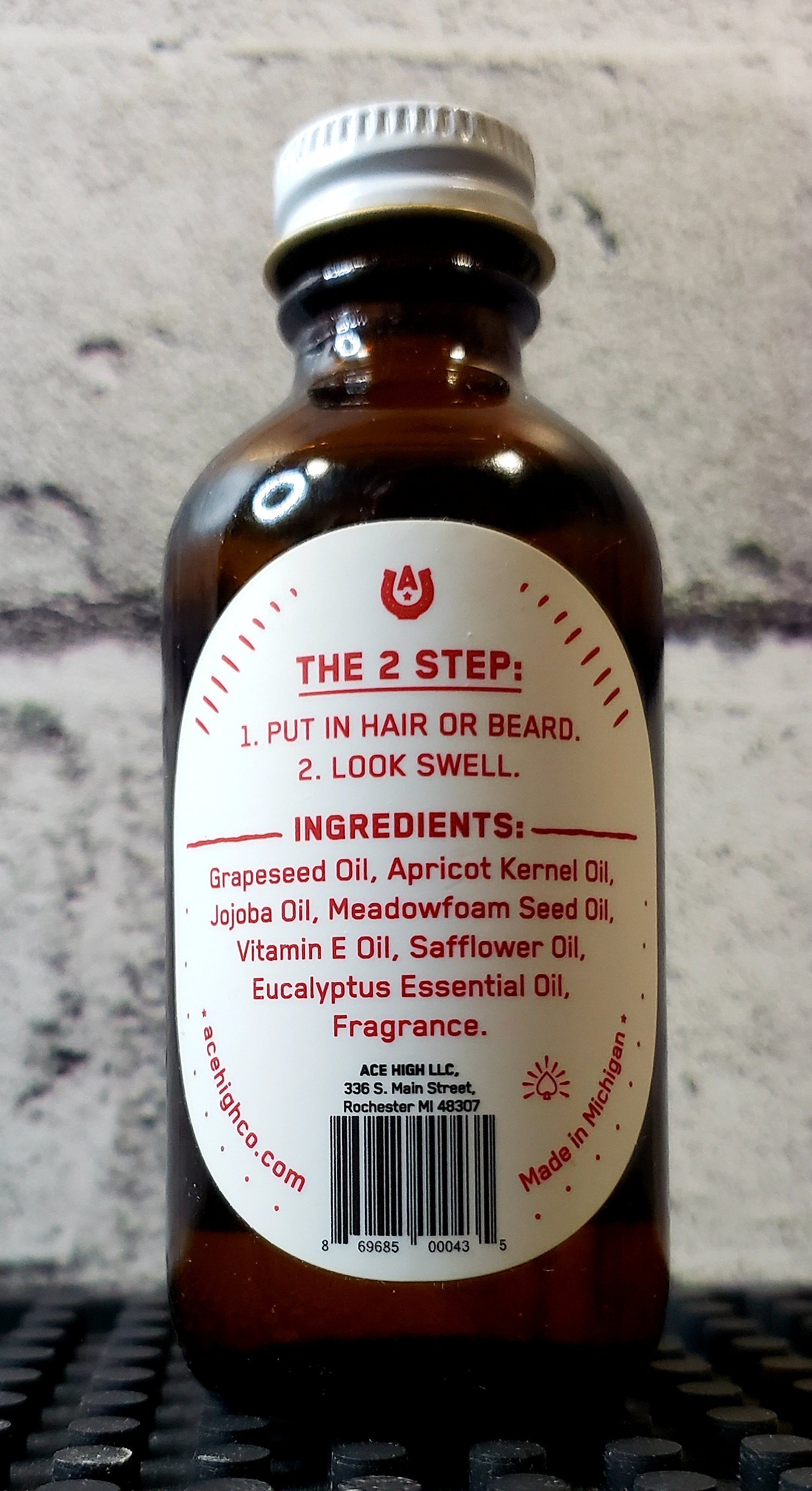 I want to expand on 'Hair Tonics" because this is an old-school "barbershop" product category and things can get confusing. Historically, hair tonics have been alcohol based liquids used to break down hair grease based pomades.  Basically, a reviver or refresher.  In other words; a way of skipping a shampoo. These were extremely popular products from the 1920's – 1960's.  There are also oil based options that were marketed as mild hair stylers.  Because they are oil based you might think that they would act as a good conditioning agent.  They might, but look at the ingredient list.  The old-school oil hair tonic often use petro-chemical derivatives.
As a result of the rebirth of pomade, the rebirth of hair tonic followed suite and REUZEL could be considered the leader in that space with no less than 3 hair tonic options. Just note that these are more geared at the styling process.
But I digress…
Why you should consider using a leave-in conditioner?
Dry/brittle hair
Itching scalp – typically a sign of dryness
Regularly using hair spray
Coloured or perm hair
In short, I am immensely pleased to have found such a simple fix to my brittle and fragile hair. I don't feel like I am on an accelerated hair loss path. This small switch in my hair routine has been extremely beneficial.  My hair is 90% of my personality and I am not ready to part with it. 🙂