Murray's Grandpa Harry Hair Paste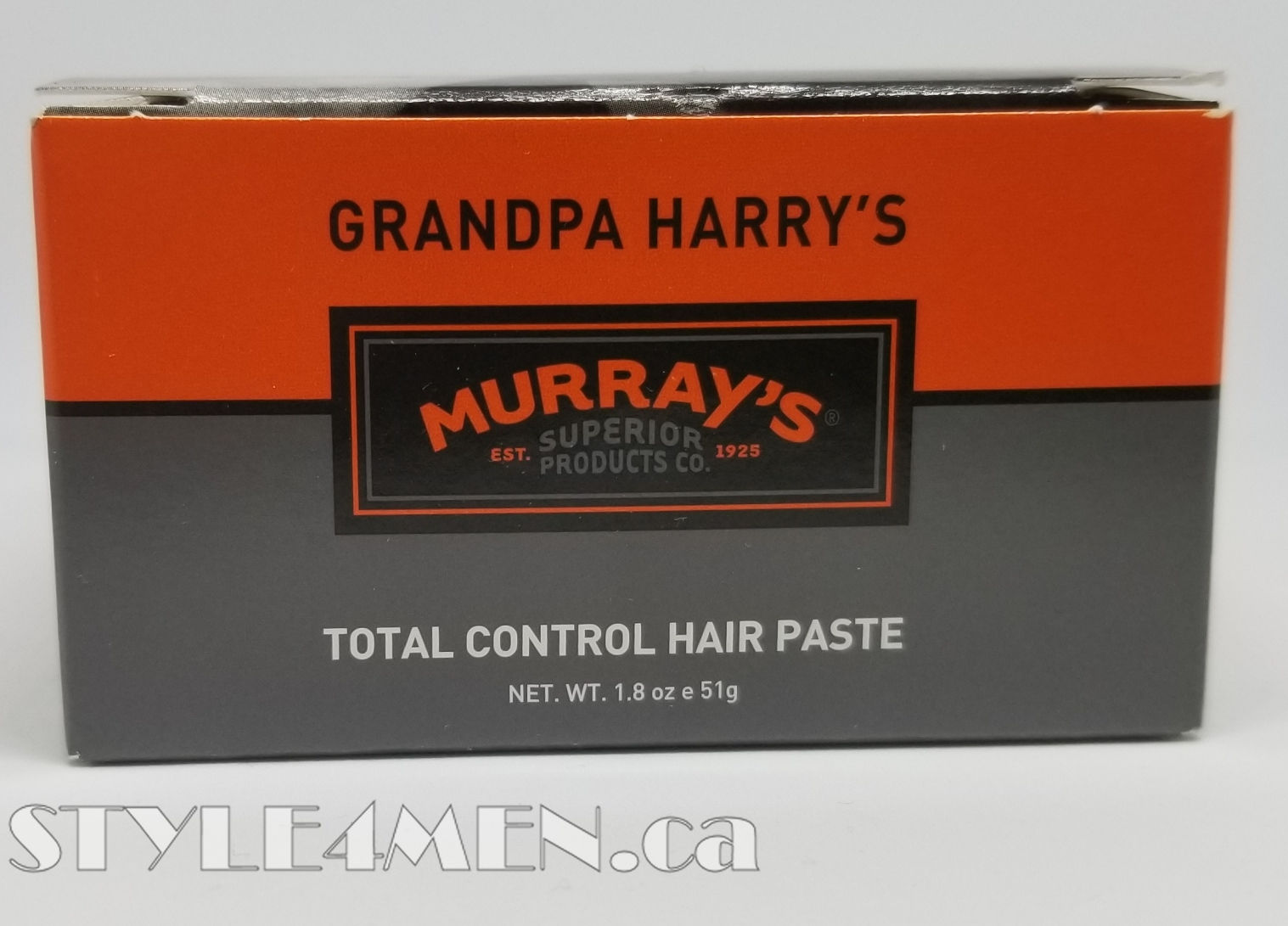 When I got my hands on the Murray's La-Em Strait pomade, I kinda got into a "Murray's" momentum and ordered one of the fun retro vintage bowling shirt.  When I got my shirt, I was totally surprised to see that the guys at Murray's had also packed in a little treat for me; a jar of the Grandpa Harry's hair paste.   Thanks!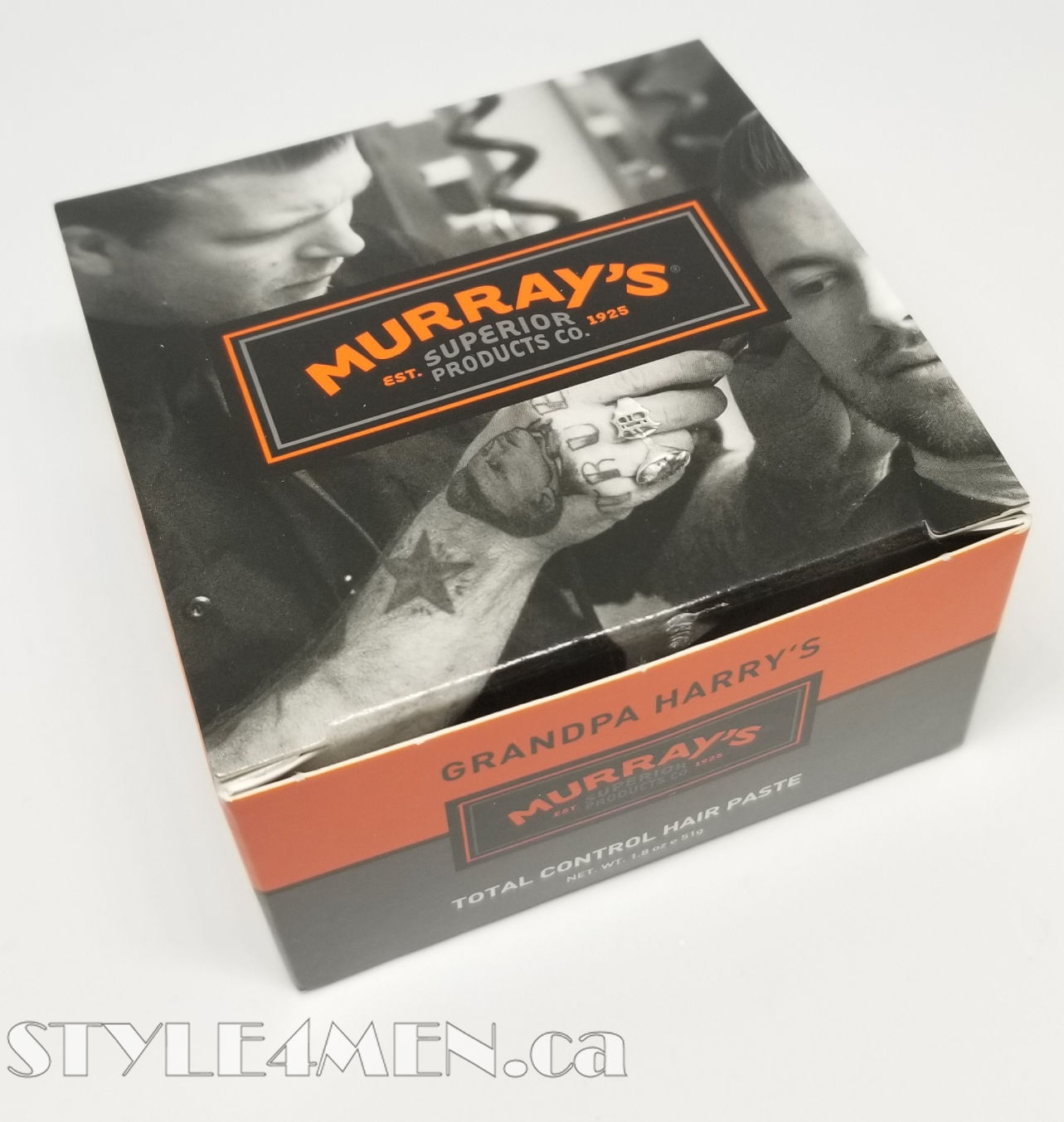 Obviously, I wanted to put it to the test ASAP.  That was this morning.
Murray's was established in 1925 and their product are made in the US.  For that, they certainly fit my vintage / nostalgia craving.
Use this link to access the other Murray's reviews.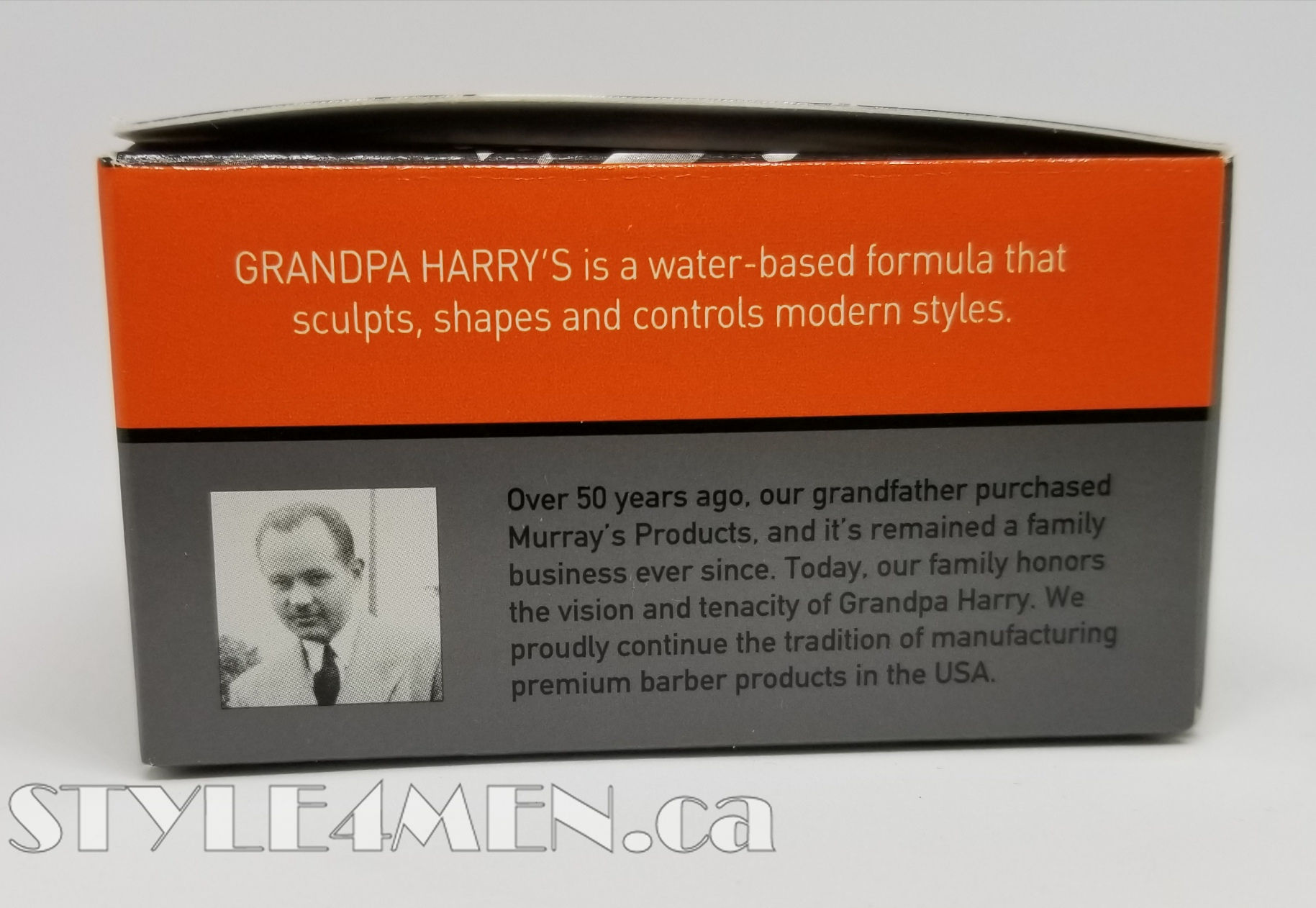 As you can see in the picture, the product is well presented and comes in its own box where you can read about Grandpa Harry, the ingredient listing and how to apply this stuff.  It is all tastefully done in the Murray's black and orange colours.  The jar is similar to the pomade jar where the lid is metal and the container is a grey plastic.  A good choice of materials in my opinion where the lid is vintage-classy and the container is robust and practical.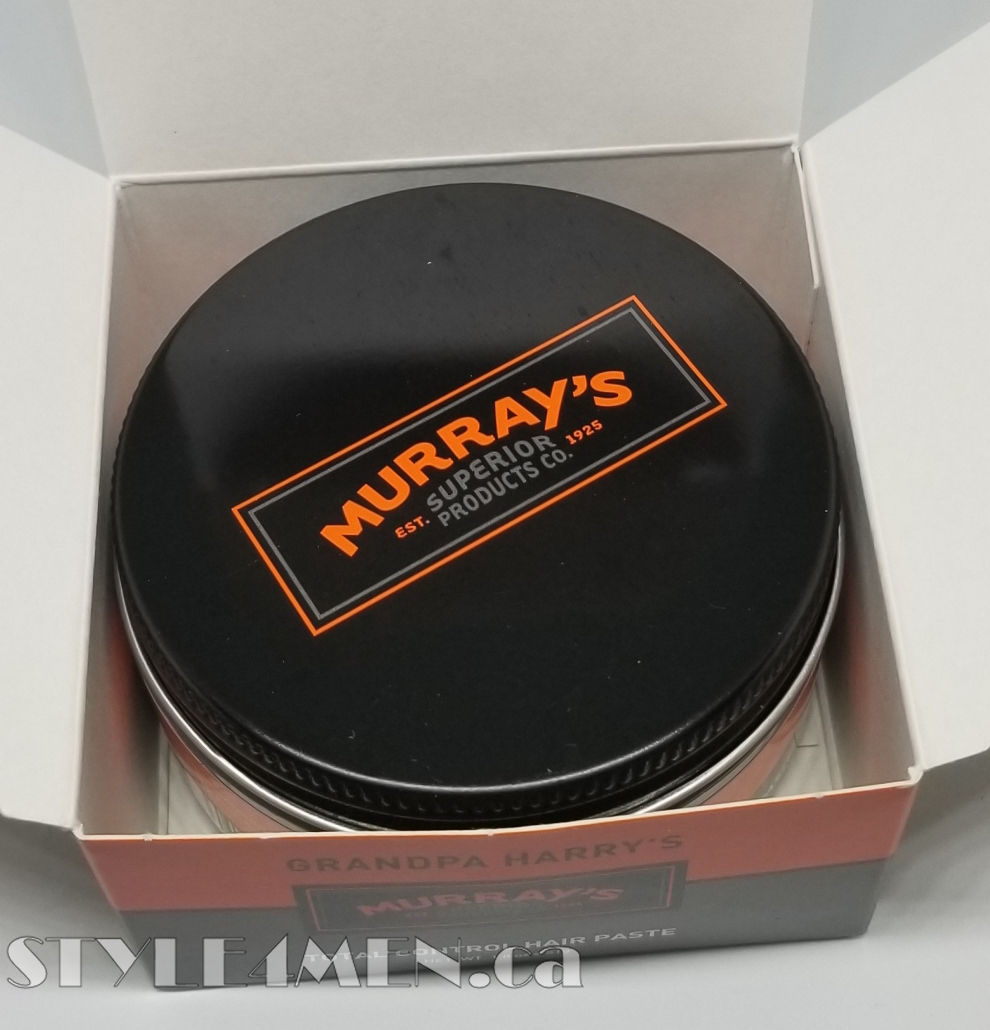 When opening the jar you will find a seal protecting the cream.  When taking that seal out you will be greeted by an awesome coconut-pineapple-beach like fragrance.  It smells totally delicious!
Before opening the jar I didn't really know what to expect.  In fact, because it is a water-based product I was somewhat assuming to find a variation on the La-Em Strait pomade.  The package indicated "hair paste" but I wasn't seeing it.  I haven't had great success with creams and paste so far, but I also haven't tested as many of them like on the pomade front. I told myself that because this paste is from Murray's , things will be different and I will be working with a top notch paste.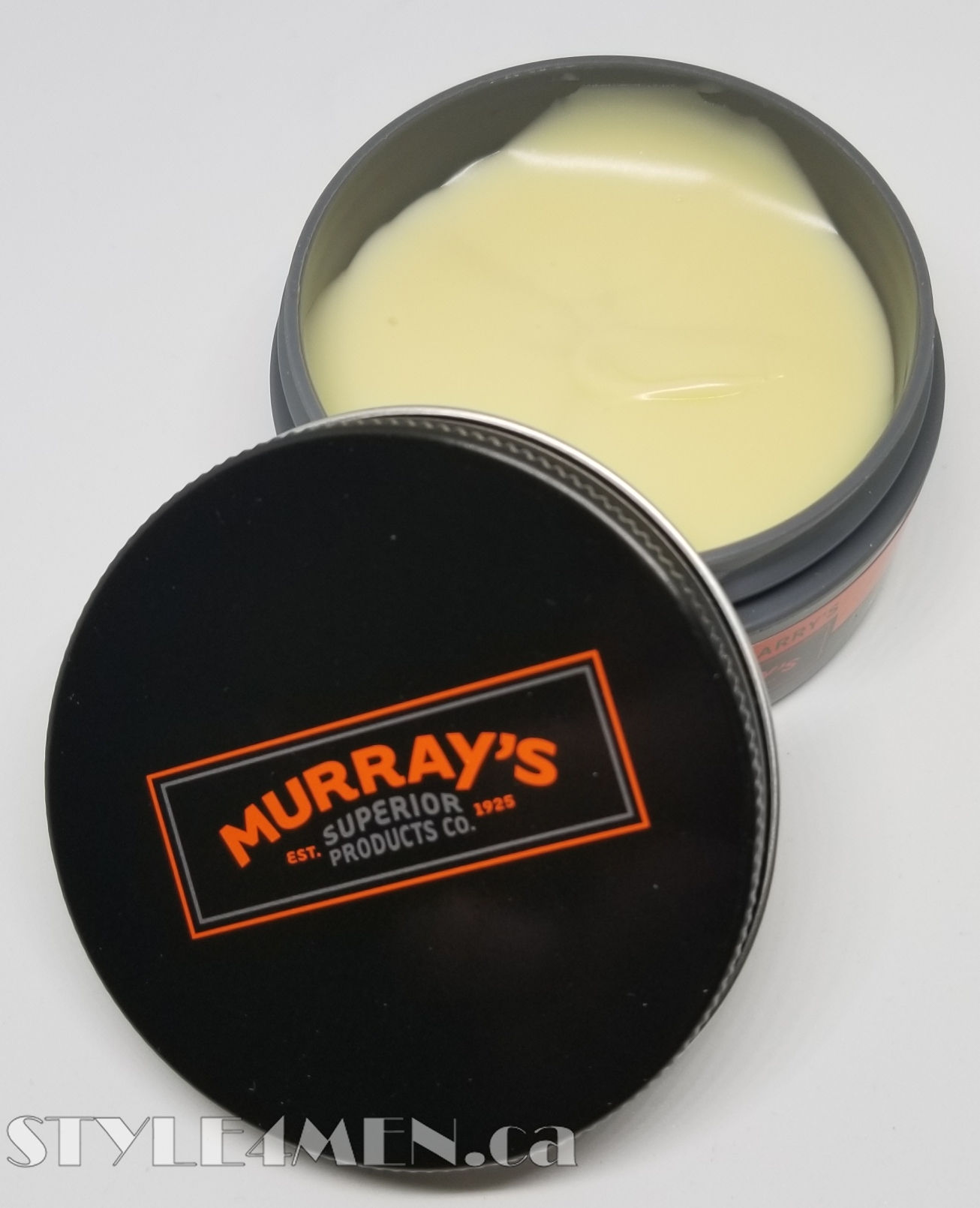 With that in mind and coming out of the shower I dried my hair and moved onto the application.  Previous experiences with hair paste have shown that you get better results applying in dry hair.  The cream is surprisingly firm on contact and little hard to scoop out but once out it relaxed well in the fingers and palms.  I then starting spreading it in my hair.  I have to make a clarification here.  The creams I have tried so far have all been creamy on contact and very easy to apply.  They also have offered limited hold.  This cream on the other hand is a lot more like the clay's and mud's I have reviewed.  Quite sticky and a bit hard to apply in the hair.  The Murray's paste was actually a lot nicer than the other mud's but it was still a tad hard to work with.  In fact I even pulled out a few hairs.  Getting older, this is something that disturbs me.
That being said, I was nevertheless able to style my hair without too much trouble.  With some of the other clay's as soon as it touches your hair you are already out of time to style.  Grandpa Harry's concoction is tremendously better and you can actually comb your hair into place.  Hair placement being done, I moved onto breakfast with my lady.  By the end of breakfast, I could feel strands of hair tickling my forehead.  Upon checking the situation in the mirror I realized that the initial styling had given way to a good number of curls.  Not a bad look and honestly, still very authentic, but also not what I had in mind.
Here is the rating on a scale of 1 to 5, where 5 is a perfect score and/or level of shine:
Hold: 3
Shine: 3.5 (This paste gives more shine than most water based pomades)
Texture: 2.5 (A bit hard to work with)
Feel in hair: 3.5 (It actually felt pretty good.  Not sticky, greasy or crunchy)
Facility to wash out:  4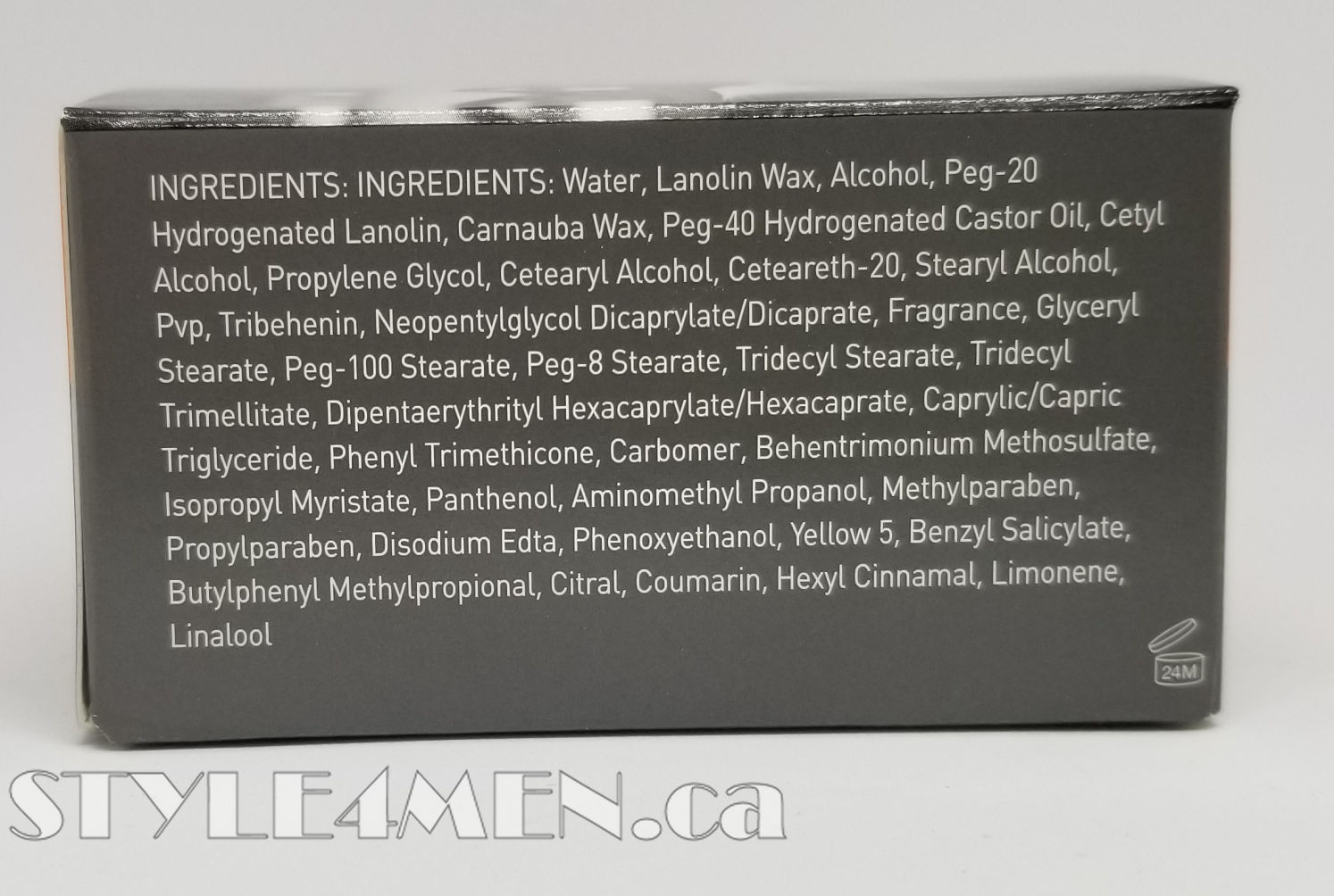 In my opinion, if you like the look of an oil-based pomade but don't want to commit the effort, Grandpa Harry's paste is a perfect option. This product is also within every man's reach selling at under $10 a jar.
You can shop directly on Murray's for this hair paste or via London Drugs in Canada: