Murray's La-Em Strait Pomade – Rocking it for over a 100 years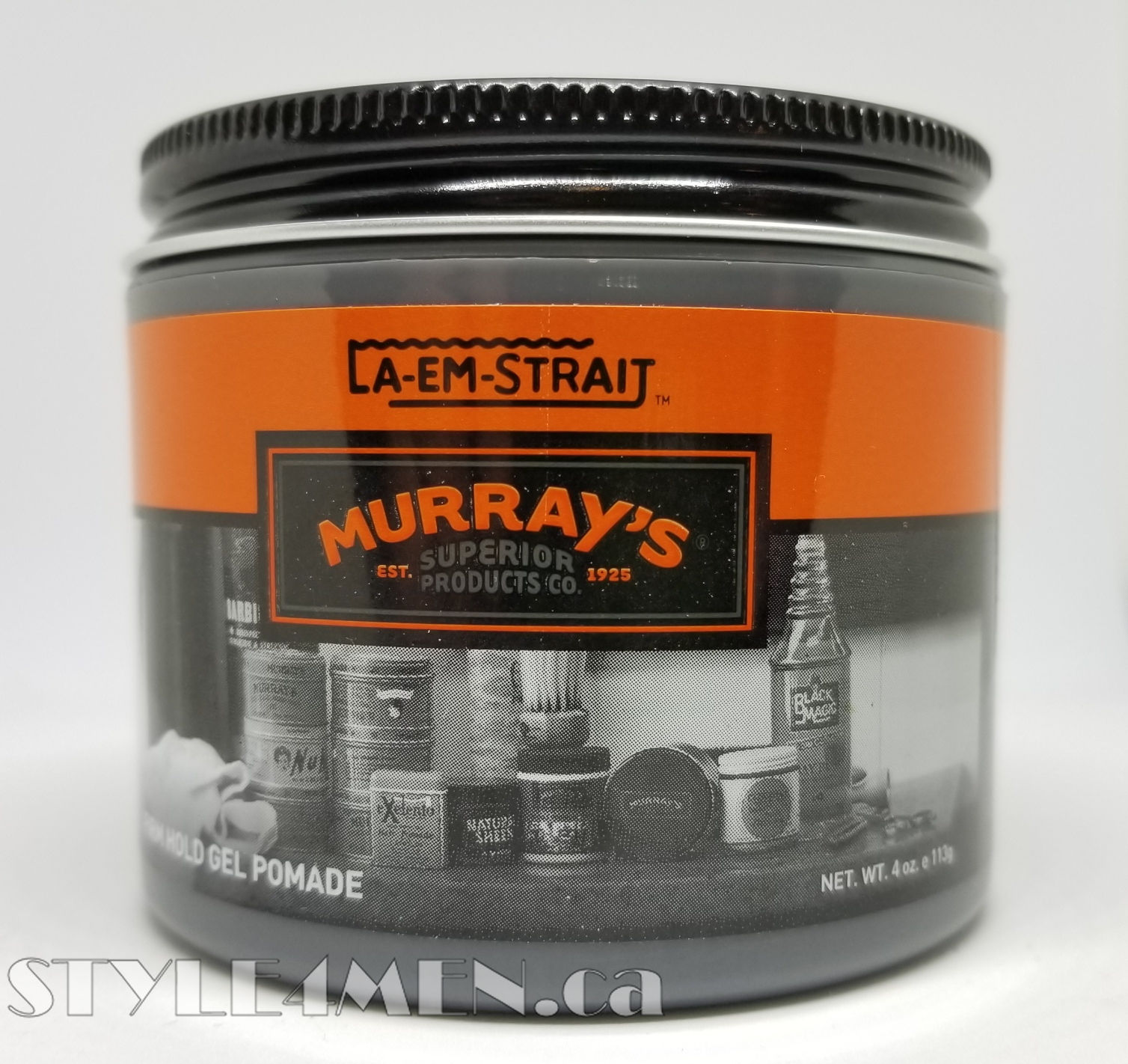 Now that I am mostly caught up on reviews I can set my focus back on the core business: Pomades!!!
Earlier this week I was checking out Barber Shops in Toronto in view of a family trip there later in August. In this process I was looking up the Crows Nest Barbershop.  This led me to their products page where I was reminded about the Murray's La-Em Strait Pomade.  A while back I had tried the original greaser Murray's pomade.  As interesting a this was, I realized that oil based pomade require a certain commitment and regimen I was not ready to engage in.  My commitment to pomade is not under question, but water is the way I rock it!  That being the case I certainly wanted to try out a water pomade from Murray's.  I mean form a bunch that has been making pomade since 1915, no matter if its oil or water, they have to know what they are doing.
As a result of availability, shipping costs and the currency difference between the Canadian and American dollar, I had pretty much remained on my appetite.  When seeing the La-Em Straight on the site of Crows Nest Barbershop for $17, I figured I would give it another try and run a little query on Google.  Tada!!!  A number of hits came up, one of which was with London Drugs, a pharmacy chain out west from which I have bought before.  Their price was $10 with another $8 for shipping with Canada Post.  This sounded right to me and I placed my order.  Within 2 days, I had the pomade in my hands.
Use this link to access the other Murray's reviews.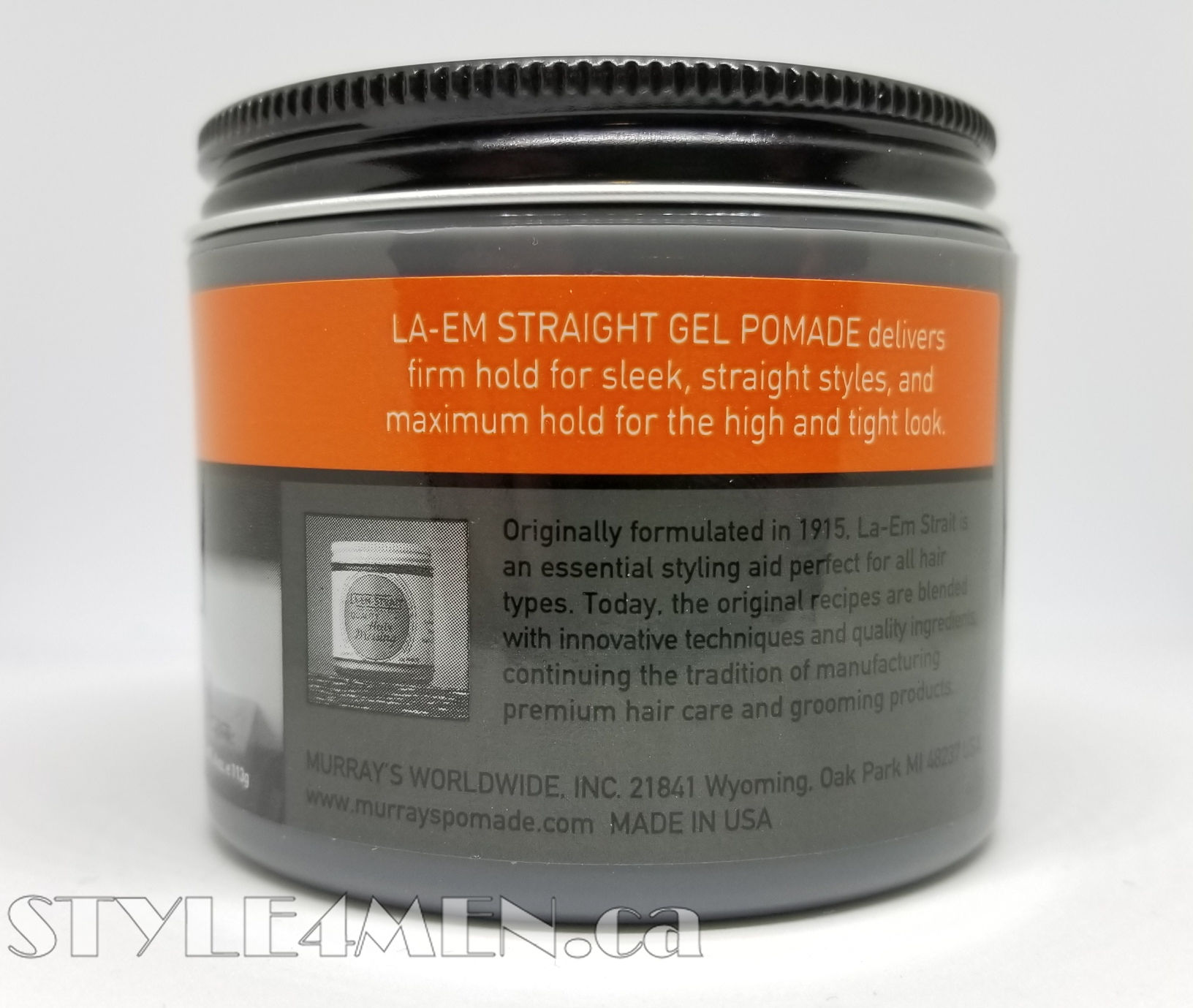 This schmiere was worth it.  First off, it has a totally unexpected and original scent: my nose says Root Beer.  My wife's nose concurs.  It is properly dosed and not overbearing.  Second the texture of this pomade is quite firm, which suggested a firm hold.  It requires a bit of relaxing in the fingers to become workable, but I was rewarded with a legitimate "Firm Hold".  BTW – I applied this in clean and mostly dry hair for a stronger hold. My hair is quite long on top these days, so the pomade has to be up to the task.  This goo was totally capable.  It is comparable to one of my favorite firm hold pomade, Grant's!
Here is the rating on a scale of 1 to 5, where 5 is a perfect score and/or level of shine:
Hold: 5
Shine: 2
Texture: 5
Feel in hair: 3.5
Facility to wash out:  5
As all water based pomades, this stuff dries after application.  Not completely, but it's nothing like oil based pomades which remain active for the duration of the party. Once dried, it is a bit firmer than some other products I have tried, but not enough to make this crunchy or a helmet head case.
If I am reading the ingredient label correctly, this pomade also as an element of argan oil (Argania Spinosa).  Argan has a number of positive properties for hair and skin.  Once of which is to stimulate regrowth of hair.  Read my other posts where I explore this topic further.  At 17 ingredients, where 5 are oils, this is the way we like our pomades: as simple as possible.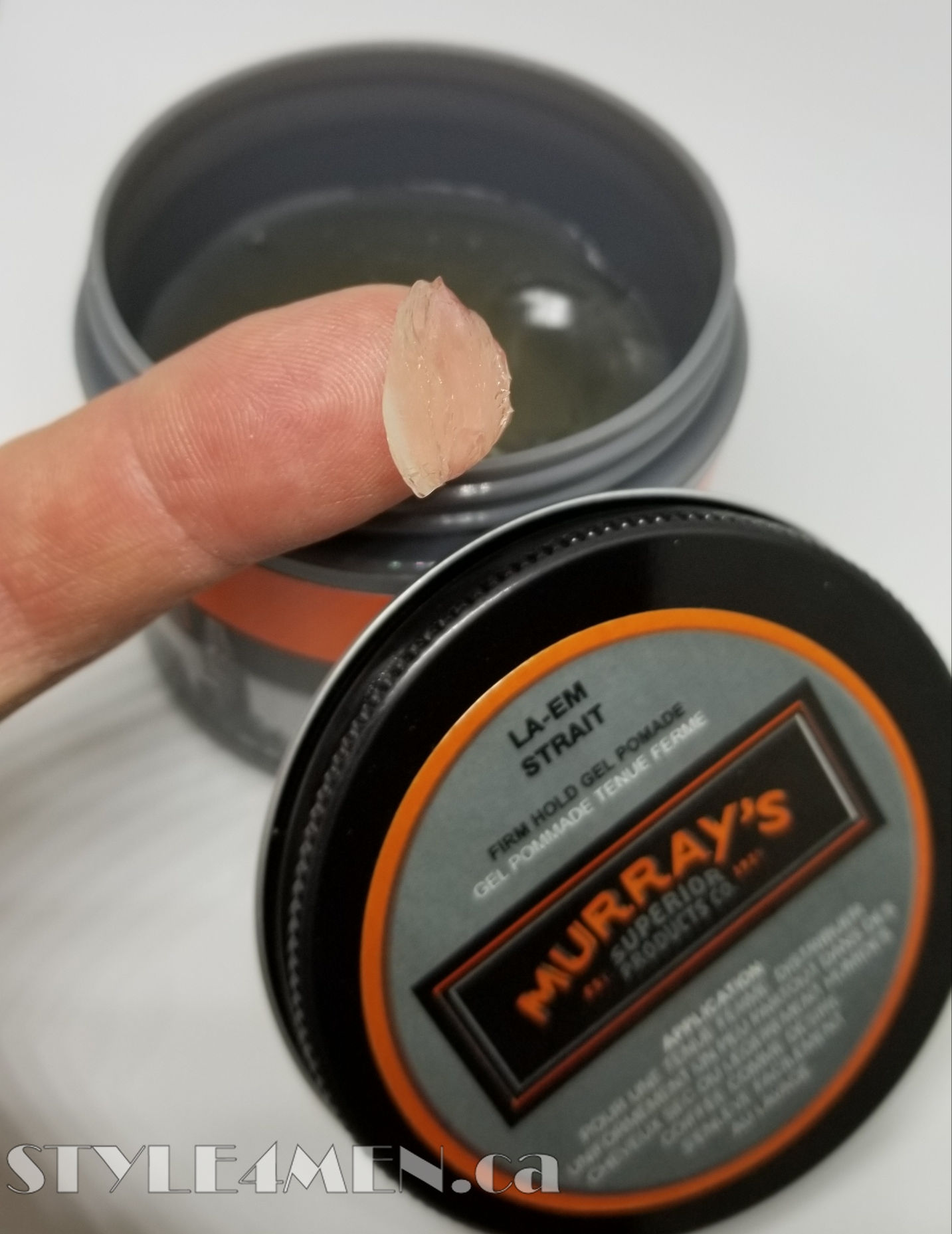 On the shine front, this is not a shiny pomade.  I can't say that it is  matte pomade either.  A natural healthy shine is what would describe it best.
This being a water based pomade, simply rinsing your hair under the shower head is enough to get it out. That being said, you need not fear the rain completely.   A good pomade will survive a short walk in light rain.  It will also do well on humid days.  At worst, you might have to restyle and/or apply a touch up at some point during the day.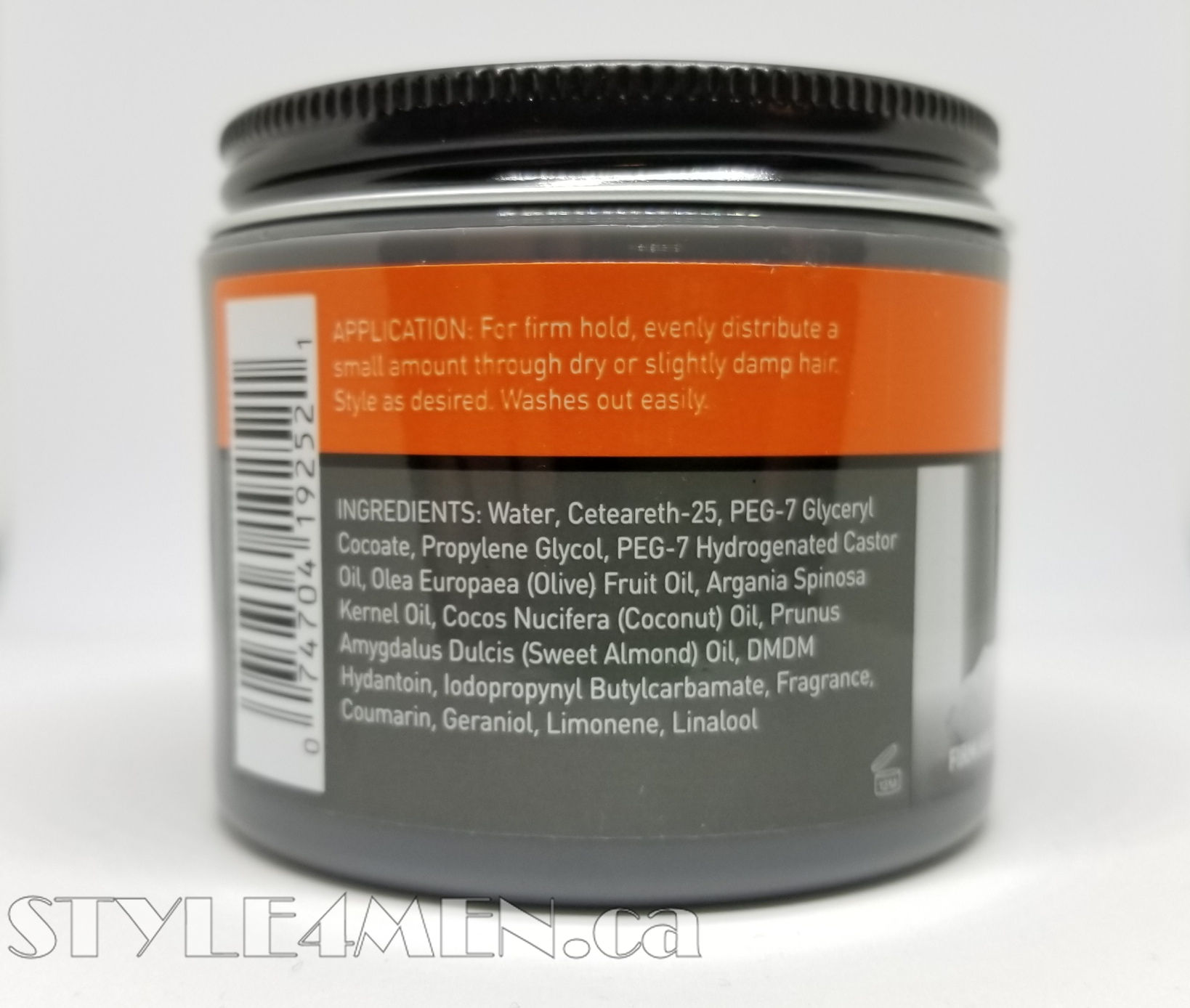 On my second test day, this pomade did extremely well.  It was a very hot and humid day in Ottawa (35 celsius) and Murray's did not let me down.  My pomp stayed in place for the full business day without restyling or having to apply more pomade.
I was assuming that I would like this stuff because of the history of the brand and the knowledge behind said brand, but trying it confirmed all of that and I love it.  This will make it among my top pomades for 2017.