OLD FASHIONED by DSTL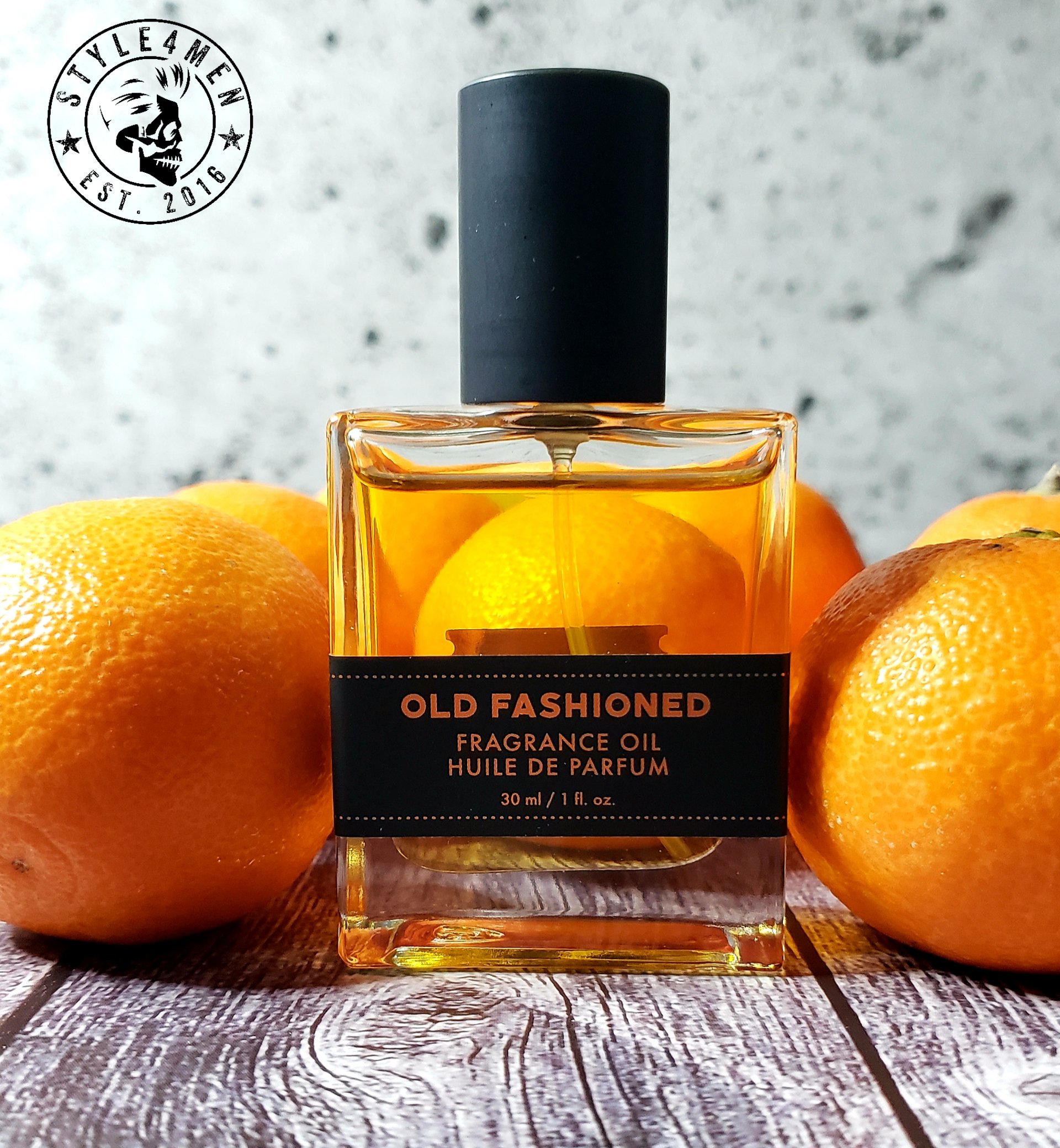 A few months ago I started seeing posts on Instagram of this very slick and old school looking fragrance.  This Canadian house is called: DSTL. Which sounds like "distill".  Nice!  Being fascinated by vintage looking things, I was drawn in.  And the name of the fragrance continues on that path with the very apropos name of: "Old Fashioned".

So this obviously made it on my wishlist of fragrances to try. Wouldn't you know it, @dstl.fragrance and @Pri.fumo were hosting a giveaway just before Christmas and I signed up.  To my great surprise, I ended up being the recipient of the giveaway and couldn't possibly be more thrilled.  I have hosted a number of giveaways on STYLE4MEN.CA but never actually won one until now.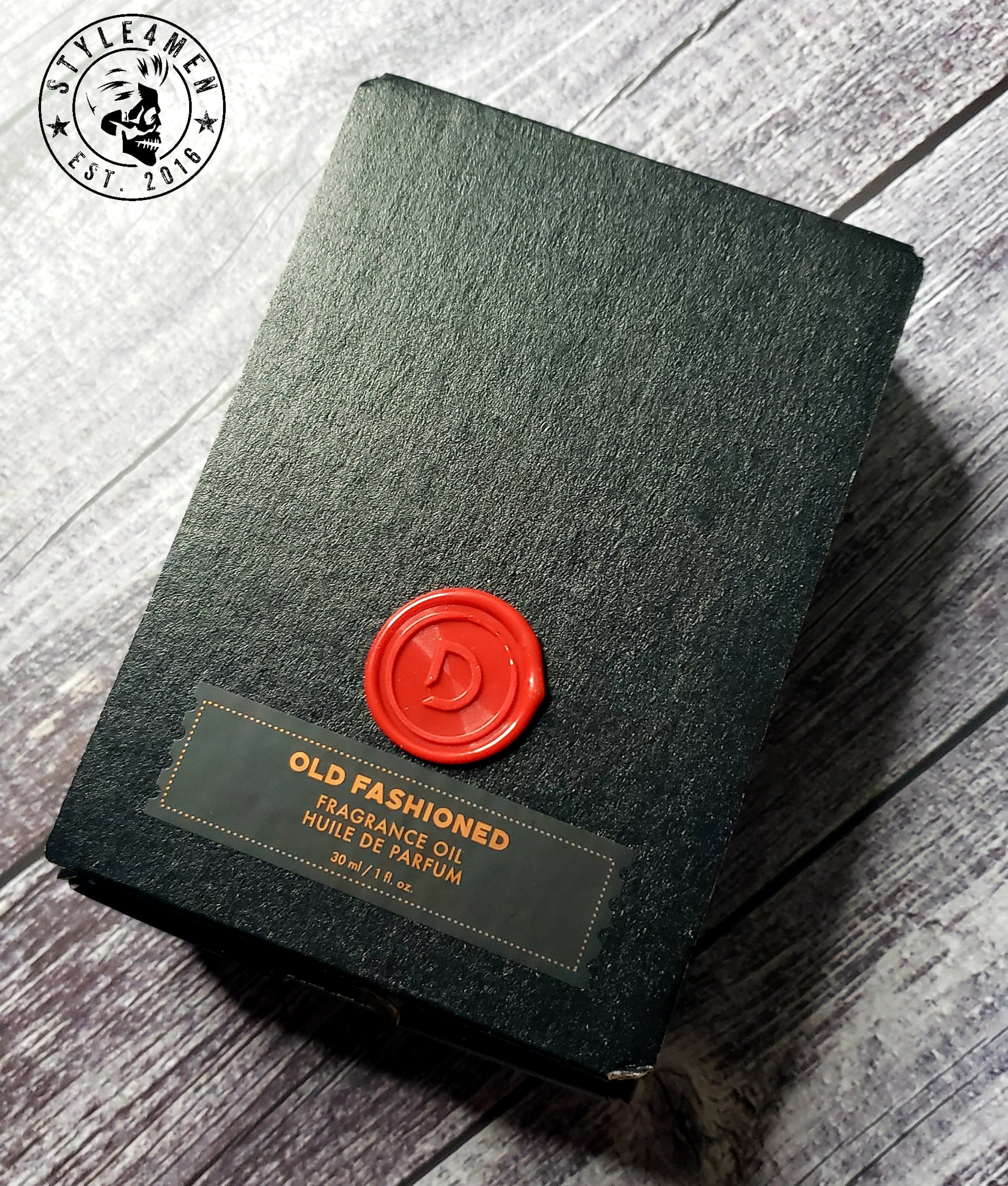 A few days later there was a lovely parcel in the mail with a 30 ml bottle of "OLD FASHIONED". When you buy a fragrance from the one of the big perfumes houses, you also buy into the whole packaging / presentation experience.  The boxes are amazing and the bottles tend to be rather unique pieces.  All of which in an effort to support the fragrance.  In the niche space there isn't as much of this since the operation doesn't include hundreds of people with a full artistic and marketing department.  It's 1 maybe 2 people with a raw passion – fragrance.  So the experience is that of the aroma. Not the visual supports.
DSTL stands out in that respect as their parfum comes in a box which is the perfect presentation for its content.  It looks perfectly "old fashioned".  The aged black cardboard, label and wax stamp scream vintage-classic.  I couldn't imagine better supporting packaging for this fragrance as it totally builds up the discovery thrill.
Catch my unboxing here.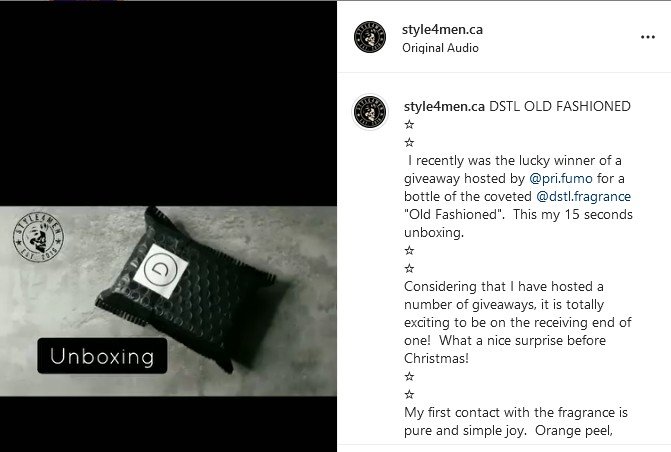 As I wrote on Instagram:  My first contact with the fragrance is pure and simple joy. The label states: Orange peel, vanilla and spice.  My nose identifies exactly that.  It's almost gourmand!  This fragrance brings me to a peaceful and happy place.  It's Zen and classic all at once.  The bitter orange peel and vanilla create a creamy sweetness that is then made ever so slightly more subtle with a touch of spices.  Maybe cinnamon, clove or cardamom?
The result is delicious.  It is comfortable and friendly (classic) while being original.
As this is an oil based fragrance the aromas are unhindered by the noise and shock of alcohol.  My nose is tickle into a momentary euphoria of bright colours and sweetness.
Concerning longevity, this being a parfum with some 25% pure fragrances the staying power is there.  I am a very moderate user with 1 shot to the chest and 1 shot per forearm and I enjoyed Old Fashioned for a number of hours ( 4 – 6).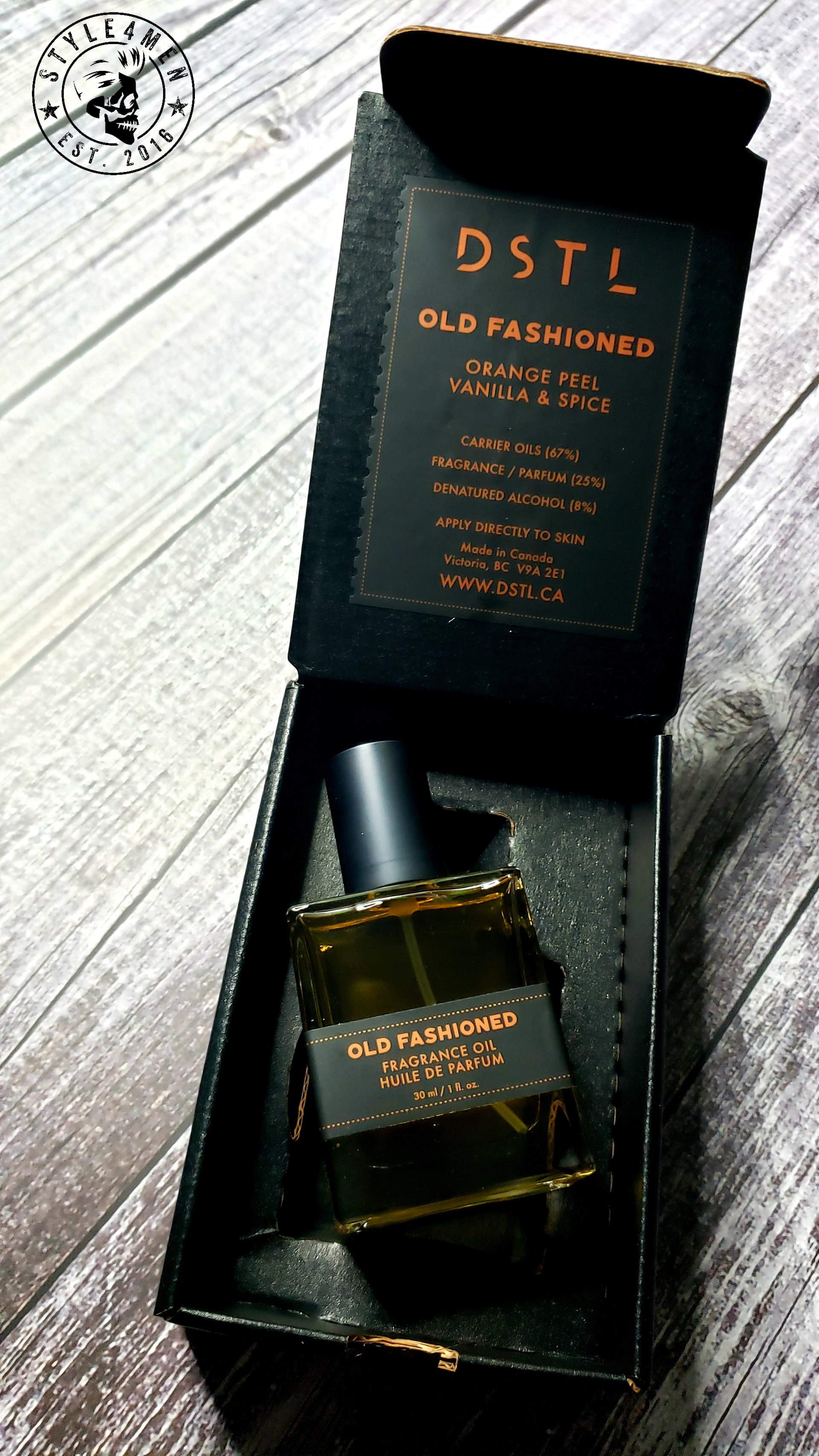 At the moment Old Fashioned is the single offering by DSTL and what a beauty it is.  We can only hope that with such an impressive first piece that more will follow.
In closing
Old Fashioned fits outside of the modern life chaos as it embraces a simpler pace.  It's beauty in a classic way. This fragrance also goes beyond genders as orange and vanilla are not locked into either camp.  Orange is a sexy temptress and she loves all of us equally.  In so many words, this is a beautiful fragrance that will appeal to a wide audience.