Prospector Iron Ore – All around impressive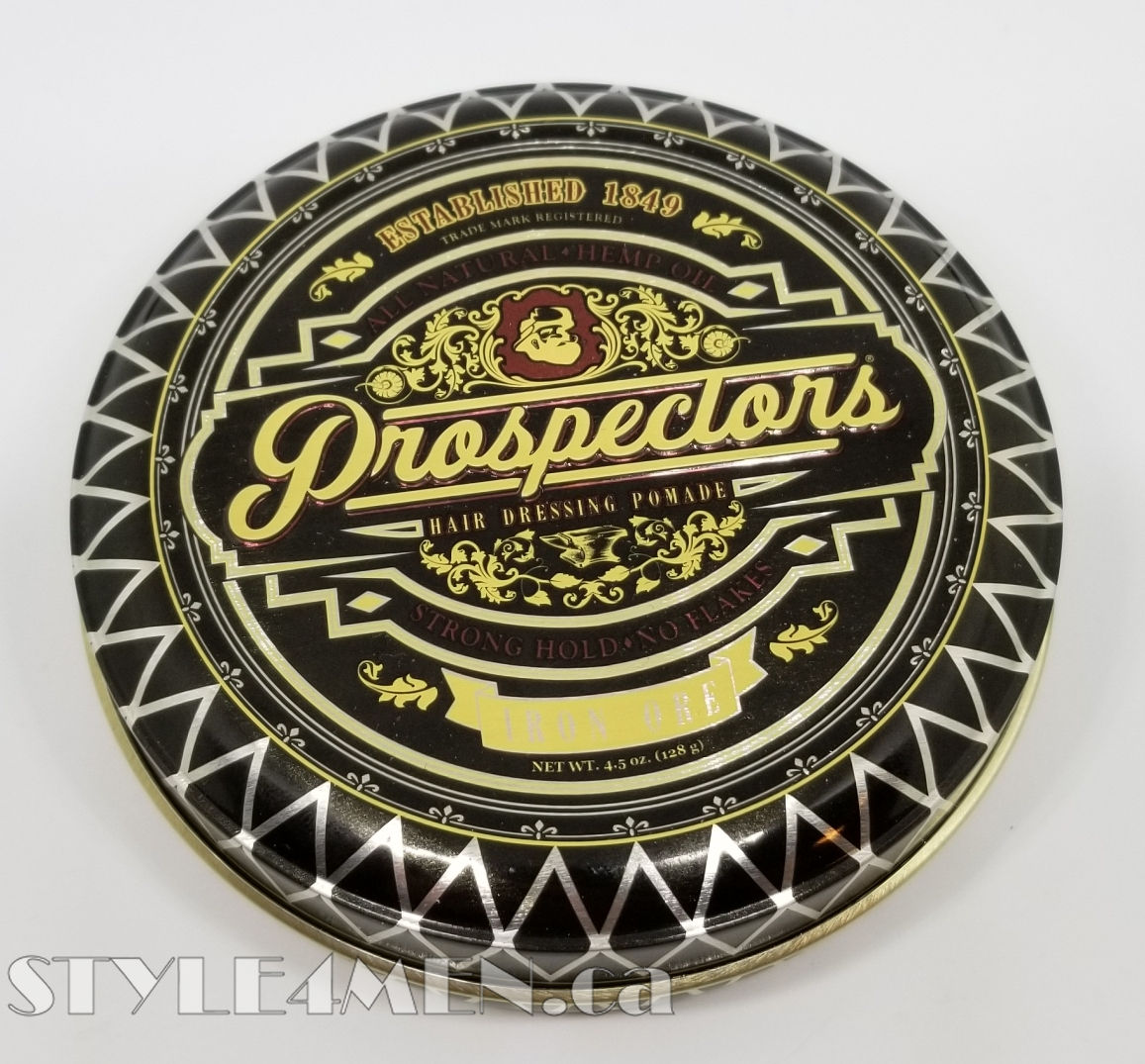 For the last couple of years my family and I have been taking an urban vacation in Toronto in August.   As part of this vacation we did a few Style4men related things, one of which was to go for a straight razor shave and hair cut at the Crows Nest Barber shop.  Another was to visit the Men Essentials shop on Danforth.  Men Essentials has the best men care product collection I know of in Canada.  Their shop is splendid and they generally have a 'tester" for almost everything.  It's a fairly small shop, but the selection is such that you can easily spend an hour there.  Sadly, I did not have that much time so I mostly stayed on the pomade side of the store.  Yes, it's always pomades. Quiet back there! 🙂

Considering my limited time, I only walked out with two things: the Prospector Iron Ore pomade and the Thayers Witch Hazel alcohol-free toner (an after-shave).  The Prospector pomades have been on my list for some time now.  I was thrilled to be able to get a jar.  The Thayers toner is a product that caught my interest as a result of an email campaign from Men Essentials many months ago, but they sold out so fast that I never got to try it.  It was now back in stock.  The pomade was $24 and the toner was $16.
This review is about the Prospector pomade, so lets dive into it.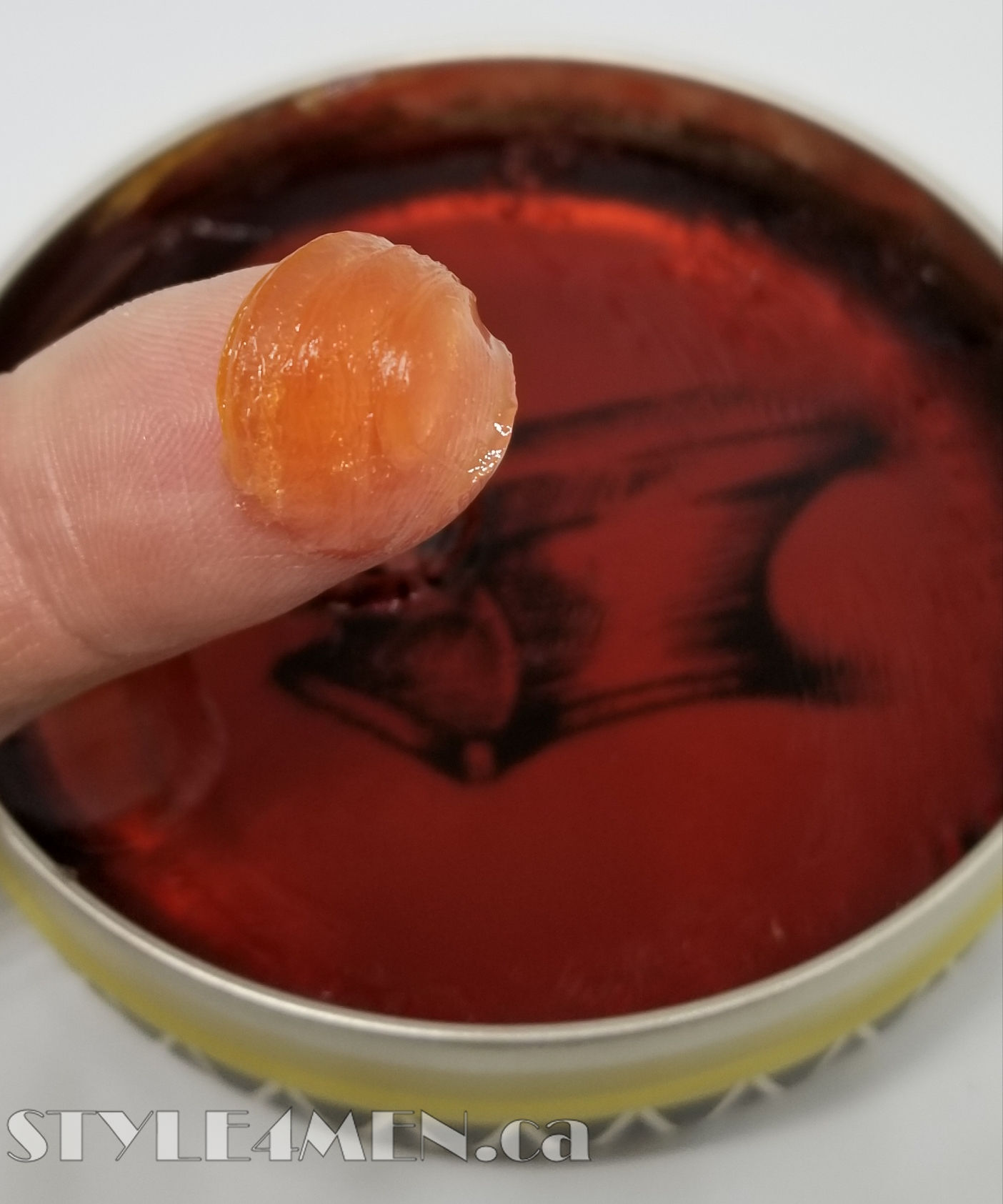 The jar is a proper thin aluminum can.  It is well made and all the vintage looking printing is done directly on the can.  No stickers here! The jar is a welcomed larger size than the norm at 128 g. One oddity is that the lid is not screwed on but rather just snapped in place.  Very old-school in-deed!
The Iron Ore pomade has a very distinct clean spicy soap fragrance.  This is not one of these discreet fragrance so forget wearing a cologne when you sporting the Prospector.  It's strong and in your face but it is also an agreeable fragrance so it works.  To some extent it remind me of the Dr. Jon's shaving soap.  It certainly has an old-school Barbershop element to it.  Personally, I enjoy it very much.
When the jar is open you are presented with a beautiful clear reddish product.  At the bottom on the can you can see a printed anvil.  Assuming that this anvil is a testimony to the hold of this pomade, it is perfectly appropriate.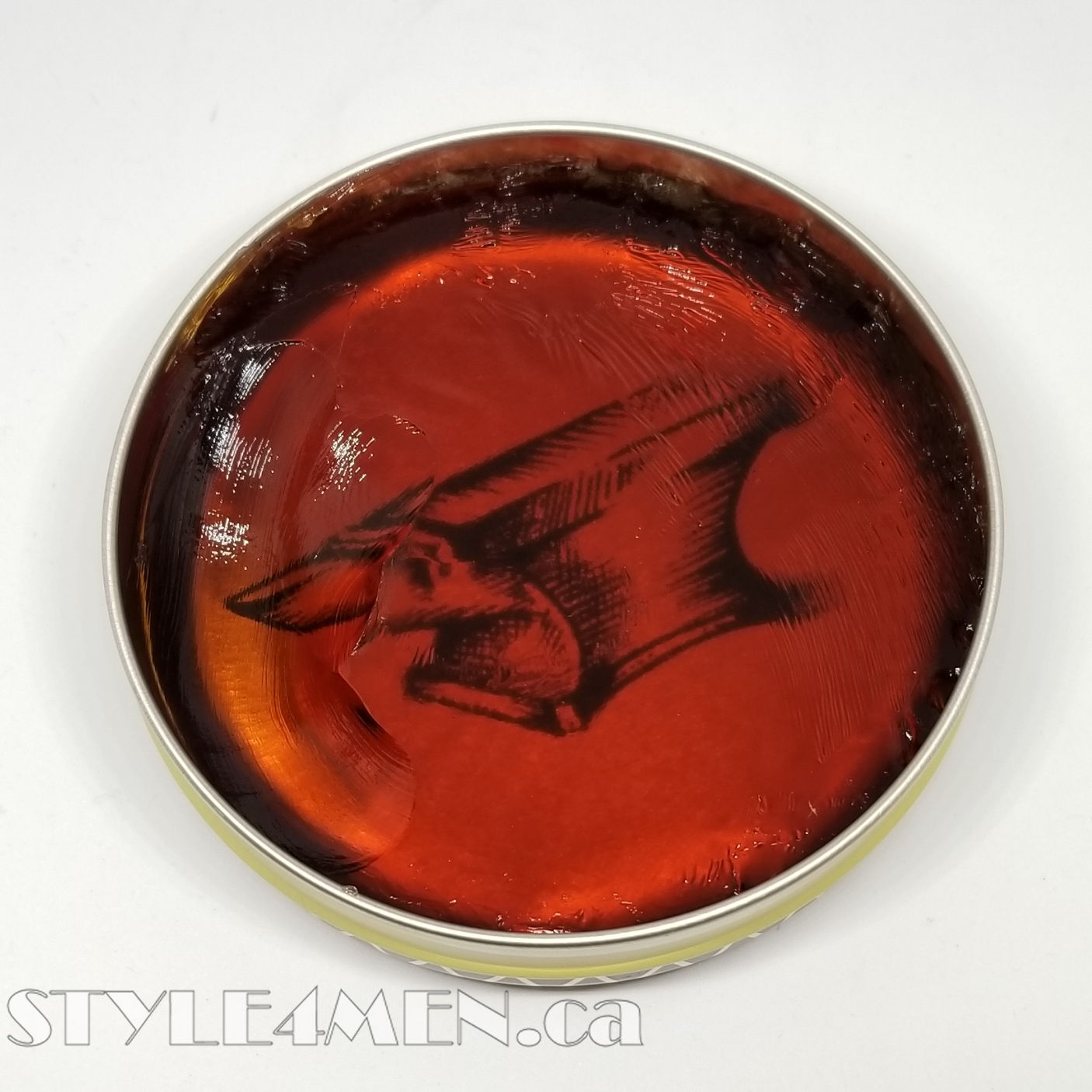 This pomade is easy to scoop out and you immediately can feel the superior quality of this schmiere.  It is thick and sticky but completely workable.  In fact, for a strong hold product I was pleased by how comfortable it was to work with and apply.
Often enough, pomades will make your hair look shiny and as a result make your hair look darker.  Having dark brown hair I the difference is usually not that big, but this pomade did not alter my hair colour at all.  In other words in did not hide the white hair I do have.  This was nothing like hair-creams or clay's that in fact accentuate your white hairs. It did add a small element of shine (wet look).
The pomade dries well and somewhat firmly.  We are not in the crunchy space, but it is firm.  Assuming you need to restyle during the day, you might benefit by using a touch of hair tonic to loosen your locks before adding more pomade.
Now for the "hold".  In so many words, this stuff is now my new favorite!  The hold offered here is exactly what I am looking for.  I was able to style my hair in an uppercut pomp with ease and it lasted!!!  The last few days have been incredibly humid and this goo survived!  For my taste, this product fits on the top shelf!
As with all other quality water-based pomade, this stuff was no trouble to wash out.  A simple shower rinse did the trick.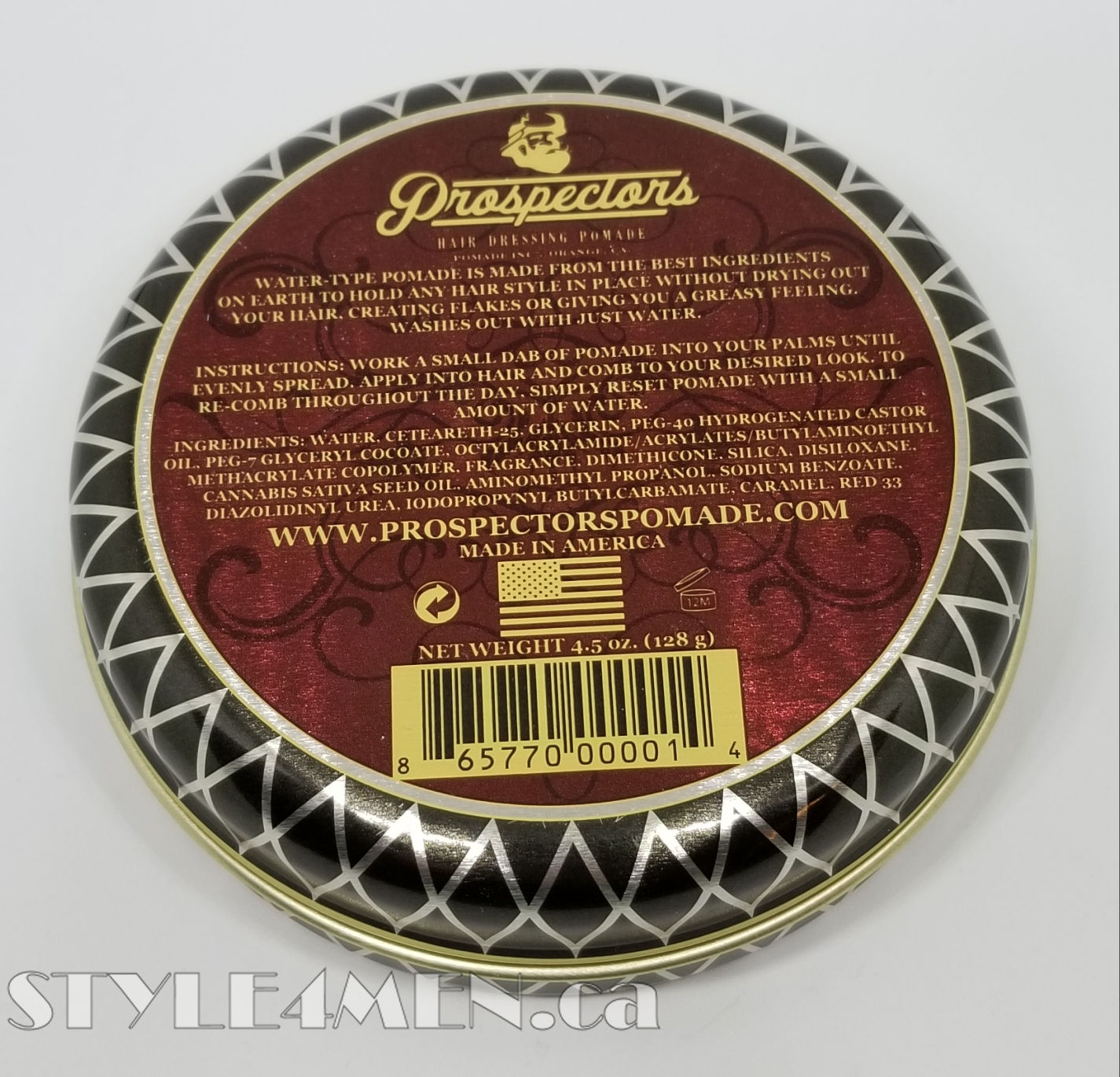 Here is the rating on a scale of 1 to 5, where 5 is a perfect score and/or the level of shine.
Hold: 5
Shine: 3
Texture: 4
Feel in hair: 4
Facility to wash out: 5
To summarize, you are getting a large jar of an intense smelling fantastic pomade!  It is totally Style4Men approved!
You can shop for this product using these links: