Rediscovering a favorite, the new 19 Fifties pomade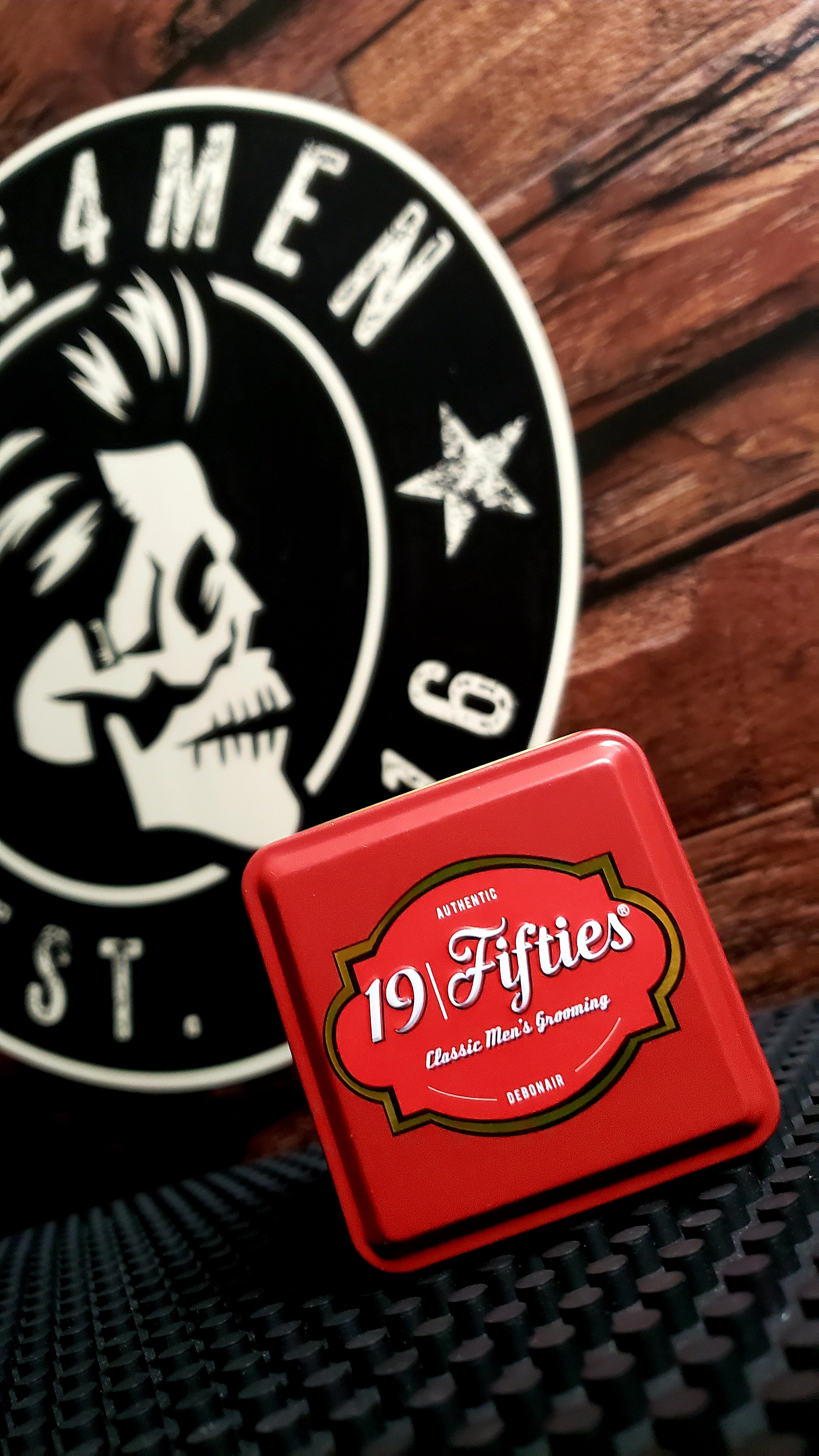 This review has been a long time coming.  Way back before the Style4men project came to life, my pomade passion had already been ignited.  I generally speak about this period as my moment of "REVELATION".  There are a few pomade brands that contributed to this epiphany, but one in particular rang true with me, the Union pomade by 19 Fifties.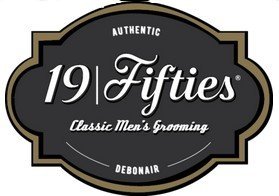 For the hardcore pomade enthusiast, there is  a bonus at the end of the review.
The original jar was the typical circular one commonly used in the industry, but its labelling drew me in with references to a great Canadian accomplishment, the Toronto subway.  Being a vintage buff and having lived in Toronto for a period this product just called out to me.  Then the actual pomade performed incredibly well. I also loved the scent.  All this to say that the 19 Fifties brand stuck with me.  As a little side note, can see an original 19 Fifties jar on my landing page.
See that original review here.
A couple of years ago, 19 Fifties caught my attention again with a completely rebranded offering and a number of new hair fixatives.
Union Matte Clay
Union Oil Based Pomade
Union Original Pomade
Union Strong Hold
T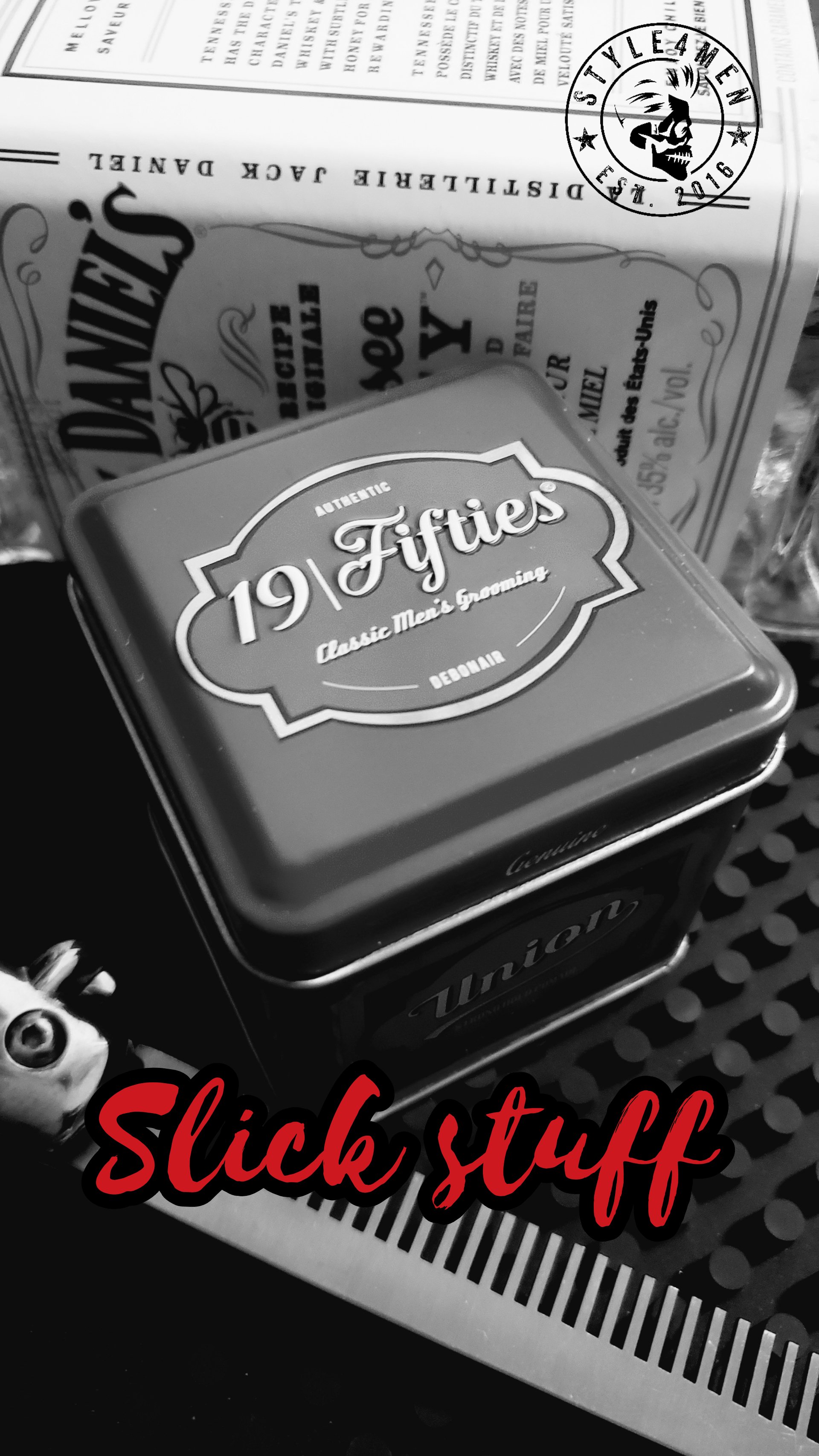 he new packaging is essentially unique!  Yes, many brands have very cool jars and labels.  A few have also done a great job at looking vintage, but 19 Fifties has accomplished something beyond that.  First off it is a proper full thin metal can.  Square.  Which I believe is the only one on the market.  Then the labelling is printed directly on the can as it would have been done back in the day.  Finally, the fonts and supporting art gives it a supplemental touch of authenticity and dare I say; class.  The illusion is perfectly rendered and you will without a doubt believe that this jar was dropped on your lap, direct via a time vortex to the 50's.  For a vintage buff such as myself, this jar is a total treat.
Staying true to its Toronto origins and to offer kudos to the subway system, the Union  name comes from the downtown starting station. The transit line opened on March 30th, 1954. I am guessing that the "19 Fifties" brand name also found some inspiration with that.  🙂
See the unboxing on:

But enough with history, what about that pomade?  The red jar that we are trying out is the Strong Hold water based pomade.  As you might have seen in my first unboxing video, when opening the jar you are presented with a beautiful red ringing-gel pomade.  A lovely fragrance will say "hello" to your nose.  As per 19 Fifties, this fragrance is: Lebanese white cedar and sandalwood. I personally enjoy it very much. It's reminiscent of a classic men's cologne.
Having freshly cleaned and dry hair, I moved onto the application. At the moment, with social distancing, my hair is longer than usual at almost 8" on top and perhaps 1" on the sides.  My usual uppercut is between 6-7" in the front and nearly skin faded on the sides.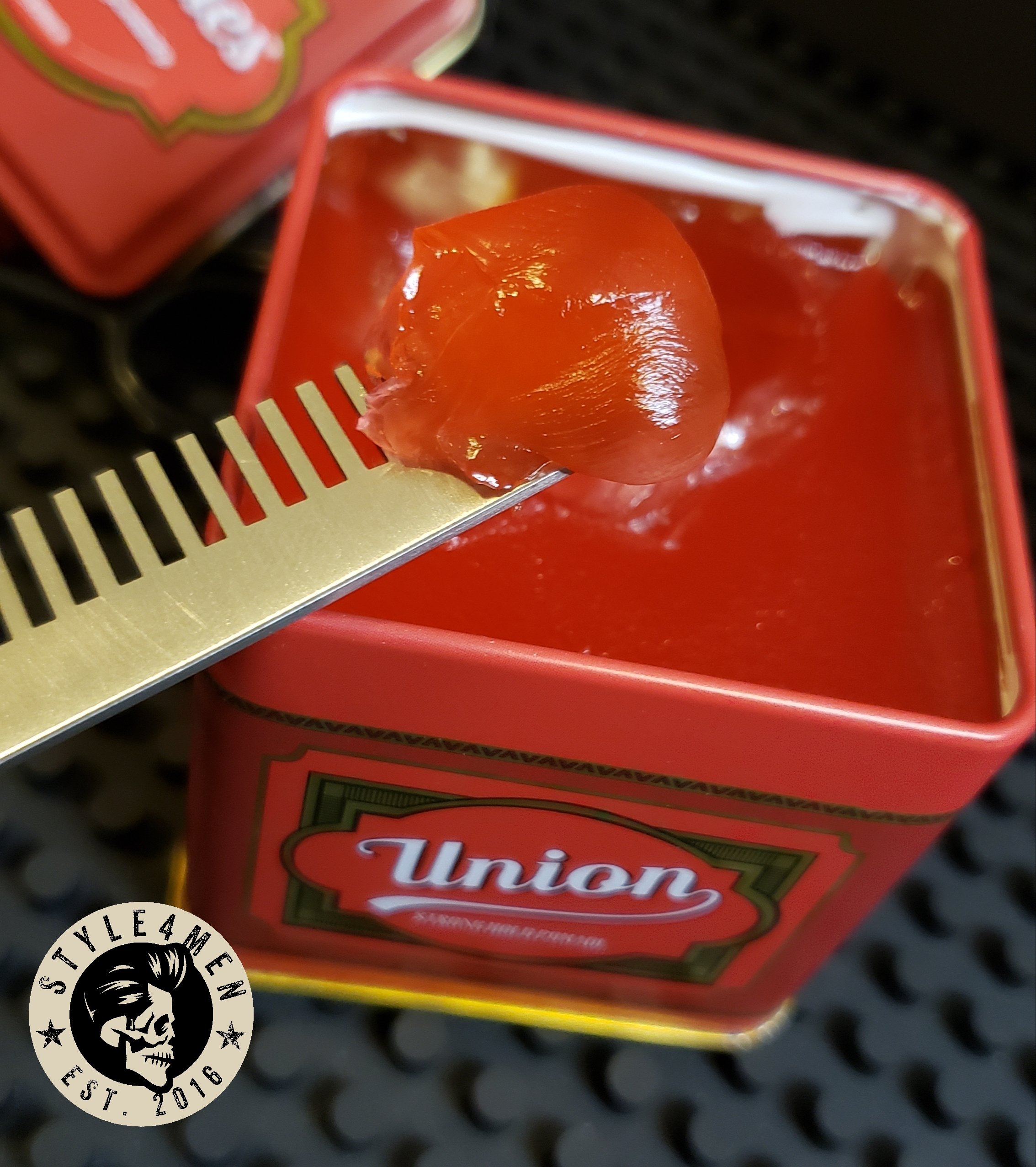 I scooped out about the size of a Canadian nickel.  Relaxed it in my palms and starting blending it in my mope.  Oooh!  What a nice pomade to work with.  It lets itself be blended with ease.  At first the product feels like it might be a bit too smooth but you quickly realize that there is excellent hold.  Time to comb things in place with a hair pick for the top and a tight comb for the sides.  Smooth as ice cream!  The results were splendid! And the aroma is quite present.  I didn't bother with cologne.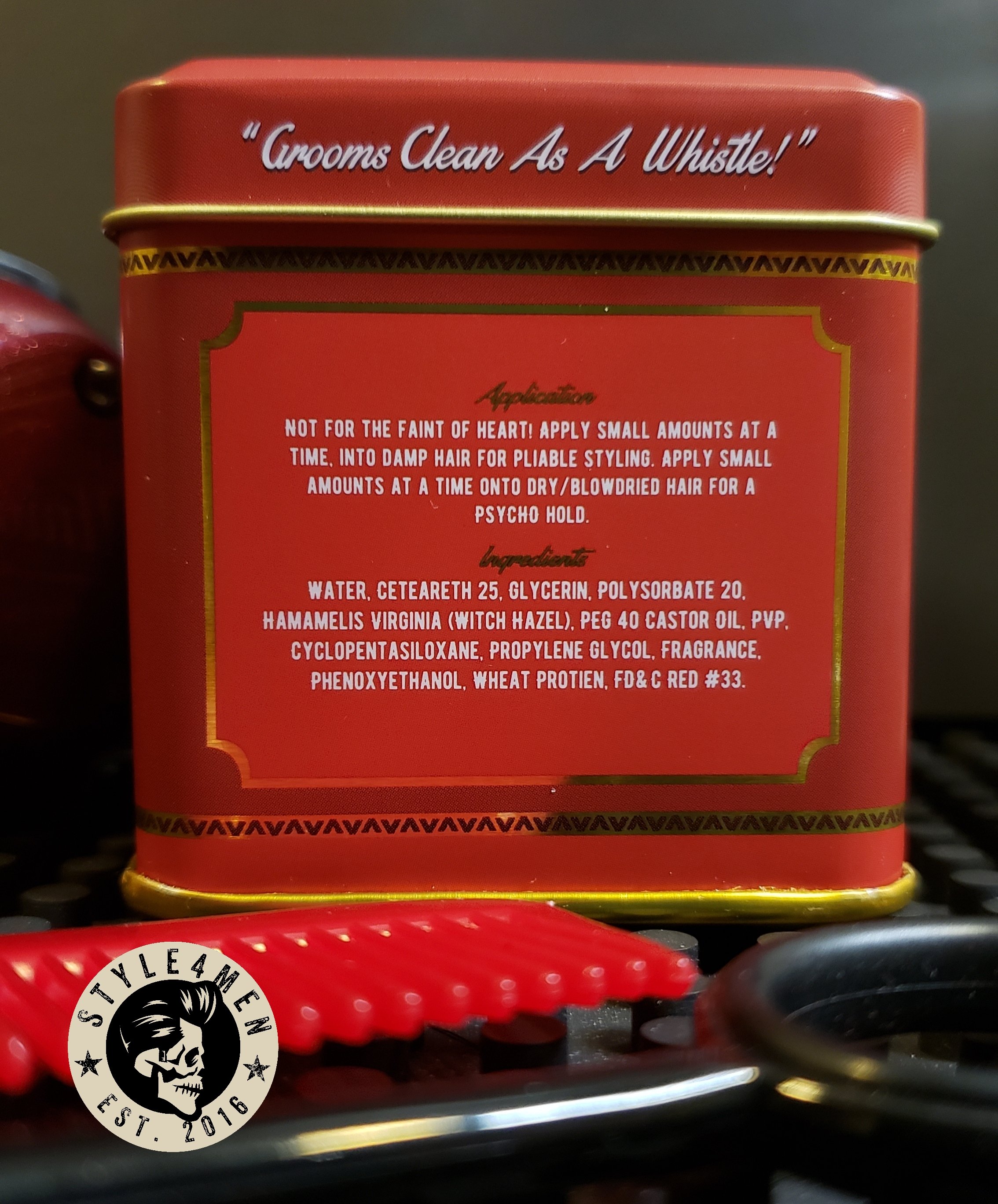 Now the next big consideration point when evaluating a pomade is longevity of the hold.  I am a lazy styler and am not interested in having to re-comb things every hour let alone every 15 minutes.  I like an all-day participant.  Since I have thick and wavy hair, finding a suitable pomade is not always a given.  The Union Strong Hold  gave me a number of hours of hold.  It wasn't an all-day thing, but with my hair not receiving its normal trimming regimen, nothing in my arsenal is giving me "all day hold".  🙂
Here is the rating on a scale of 1 to 5, where 5 is a perfect score and/or the level of shine.
Hold: 4.5 (keep in mind the gorilla hair happening because of social distancing)
Shine: 3
Texture: 5
Feel in hair: 5+
Facility to wash out: 5
Fragrance: 5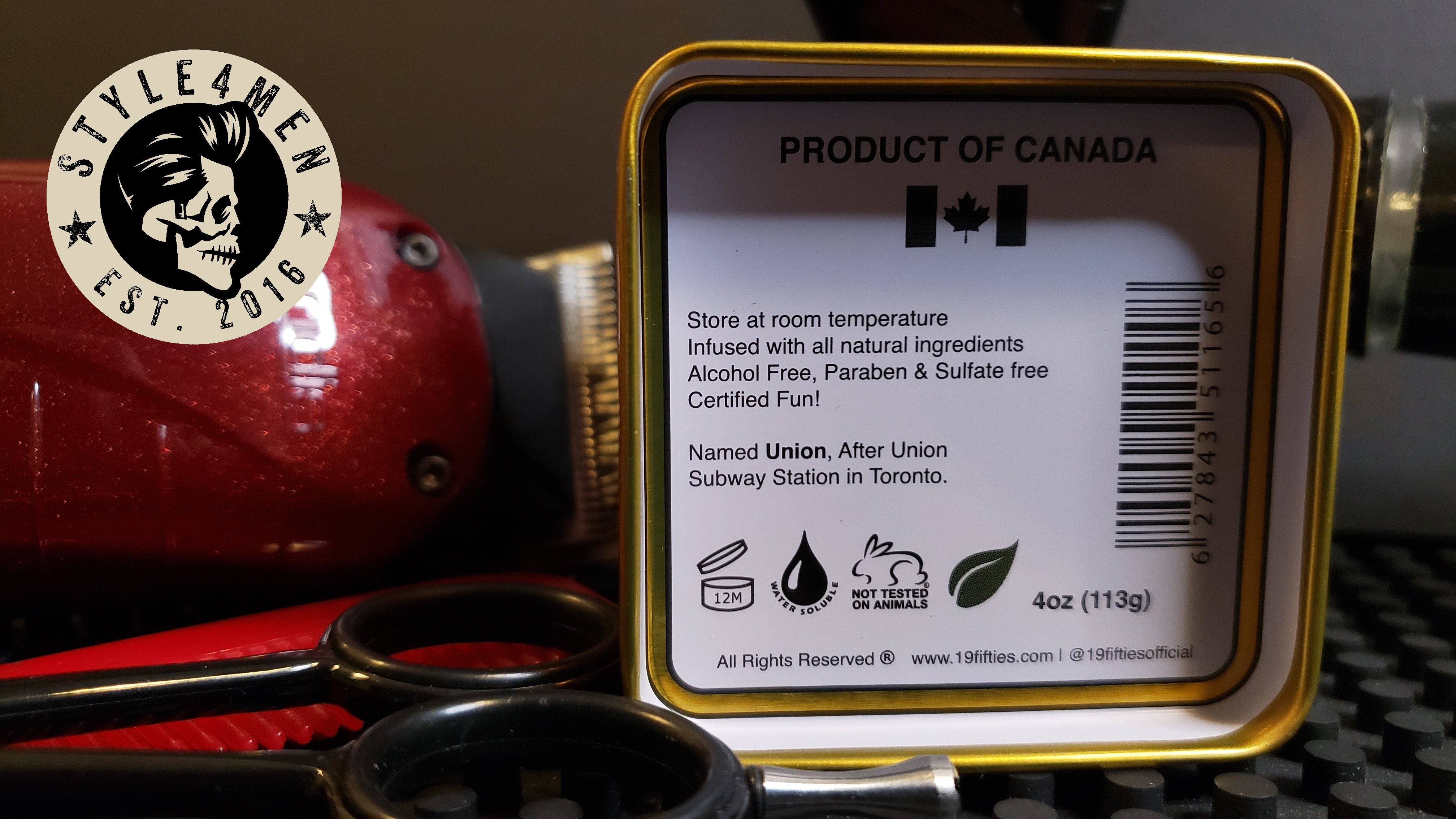 SUMMING THINGS UP

The pleasure I experienced working with the original Union pomade was topped with this reworked and repacked strong hold pomade.  I was expecting to enjoy it, but this was more.  The vintage square jar, the inviting red texture, the timeless fragrance and the excellent performance make it a flat out winner for this guy.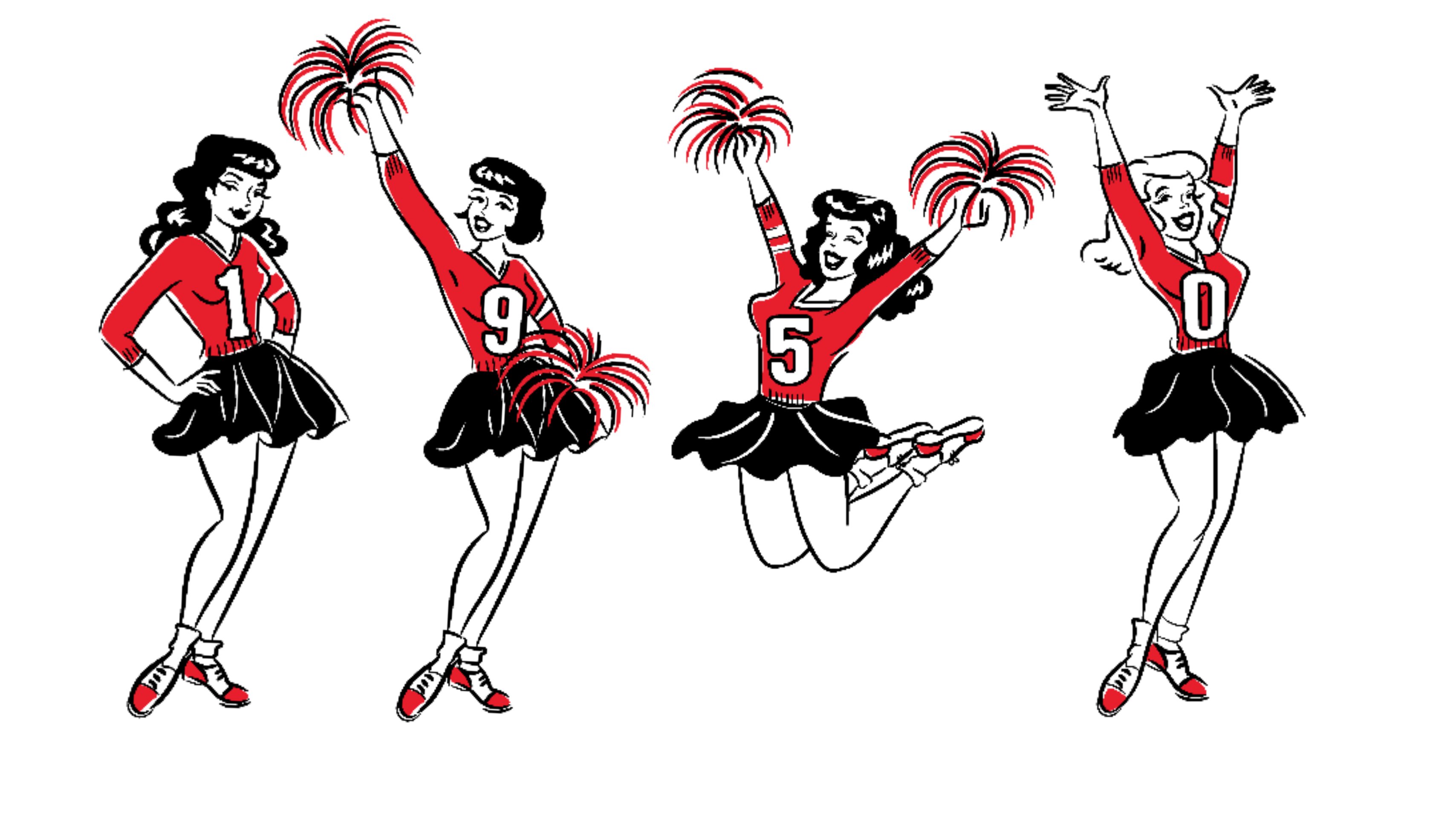 BONUS
In order to make this review I worked with the Kam the mastermind behind the 19 Fifties brand and he candidly agreed to do a bit of an interview with me.  Here is our exchange.
When did you launch 19FIFITES?
How long have you been a Barber?
I've been a cutting for 15 years, but professionally around 10 years.
What made you choose barbering as a trade, or was it a case of Barbering choosing you?
I have this deep, indescribable passion for the tradition of the trade. Where the right way of barbering is my ONLY way. I also have always been into anything 50s. Music, Movies, Photography, Fashion, but mostly the hairstyles of the 50s. They've always been my favourite to cut and style. My uncle who was and still is a barber "put the scissors in my hands" as he says, and I try to keep the tradition alive.
Tell me more about your business and your Barbering?
I have managed numerous shops and have done collaborative barbershop work with Holt Renfrew in the past. I've done plenty of events and cut celebrities, all the accolades… but for the past few years I've shifted my work energy to focus on what makes me happy and that's two things.
My clients, who I still cut that I've been cutting for years at a private location.
Of course, my baby 19Fifties Classic Mens Grooming.
Do you have plans to launch any other products?
Always have plans, but NEVER rushed. I really take my time with life.
Thank you Kam for your time and for letting me try your amazing pomade.