REUZEL Matte Texture Powder – Rocking your pomp to all new heights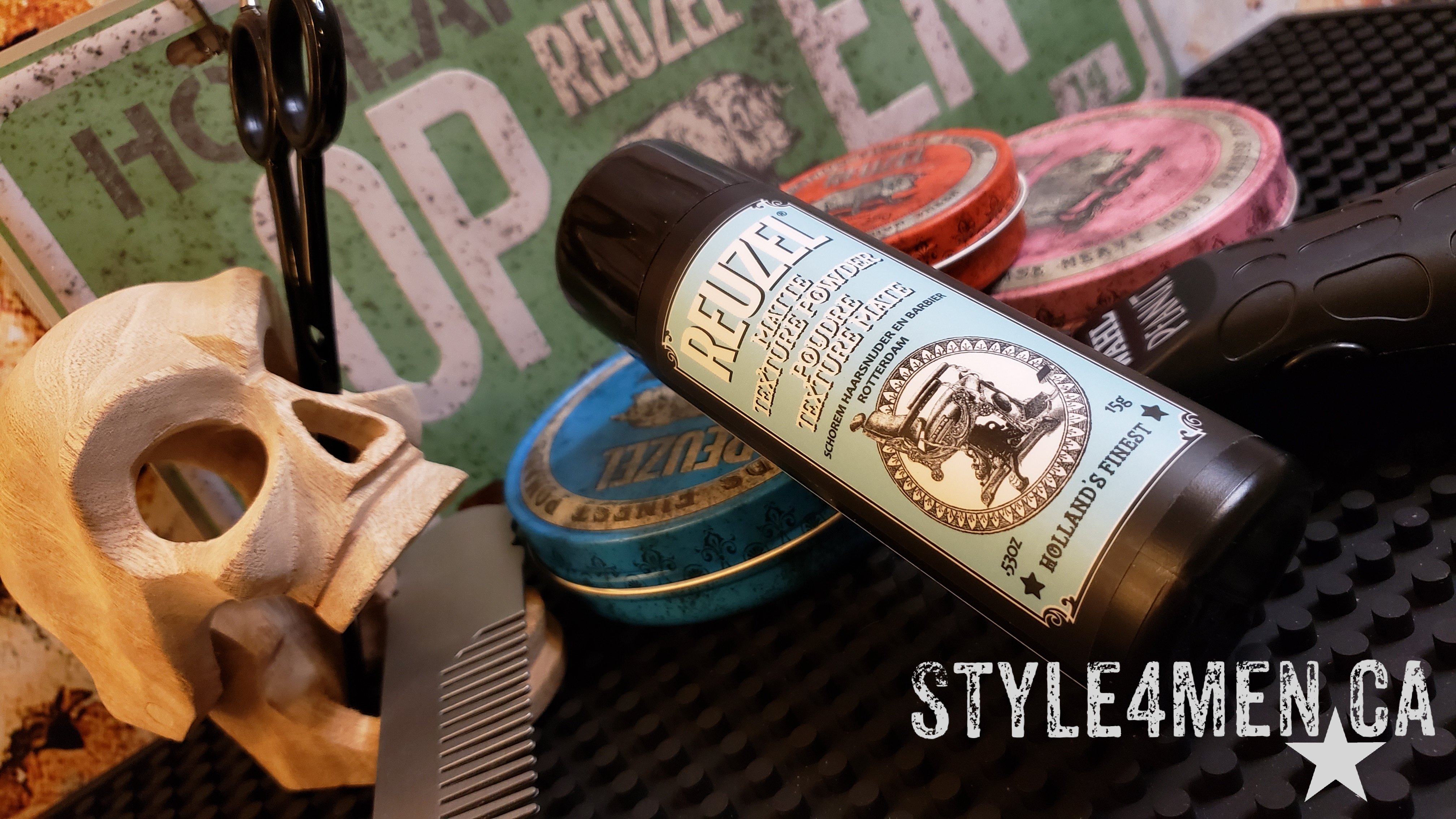 REUZEL being the unstoppable force that it is, expansion and world domination is the only possible outcome!  OK with a big intro like that what are you going to blab about today?!  REUZEL, obviously! As mentioned in our recent post covering REUZEL's new solid cologne, there were two new products.  The second one is a Matte Texture Powder.
Shout out to our friends at REUZEL for having us try their latest products.
So REUZEL started out with a simple but very relevant product offering that was completely hand in hand with the Barbershop revival of the time; pomades and hair tonics. Now that barbershops have sprung back to life everywhere and that pomades options are as widespread as coffee shops, where do we go for there?  Back to the Barbershop vault!  In the back, there was an old ledger that spoke of this amazing hair powder…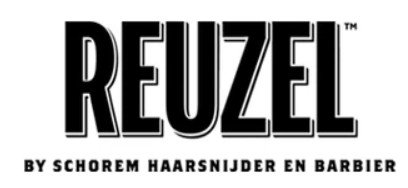 Hair powder is an old product that dropped off the radar these past decades, but that has a rich and long history.  It would look like hair powder might go back as far as the 1500's and became more prevalent by the late 1700.  Using hair powder was associated to the high volume hair wigs that were the rave at the time.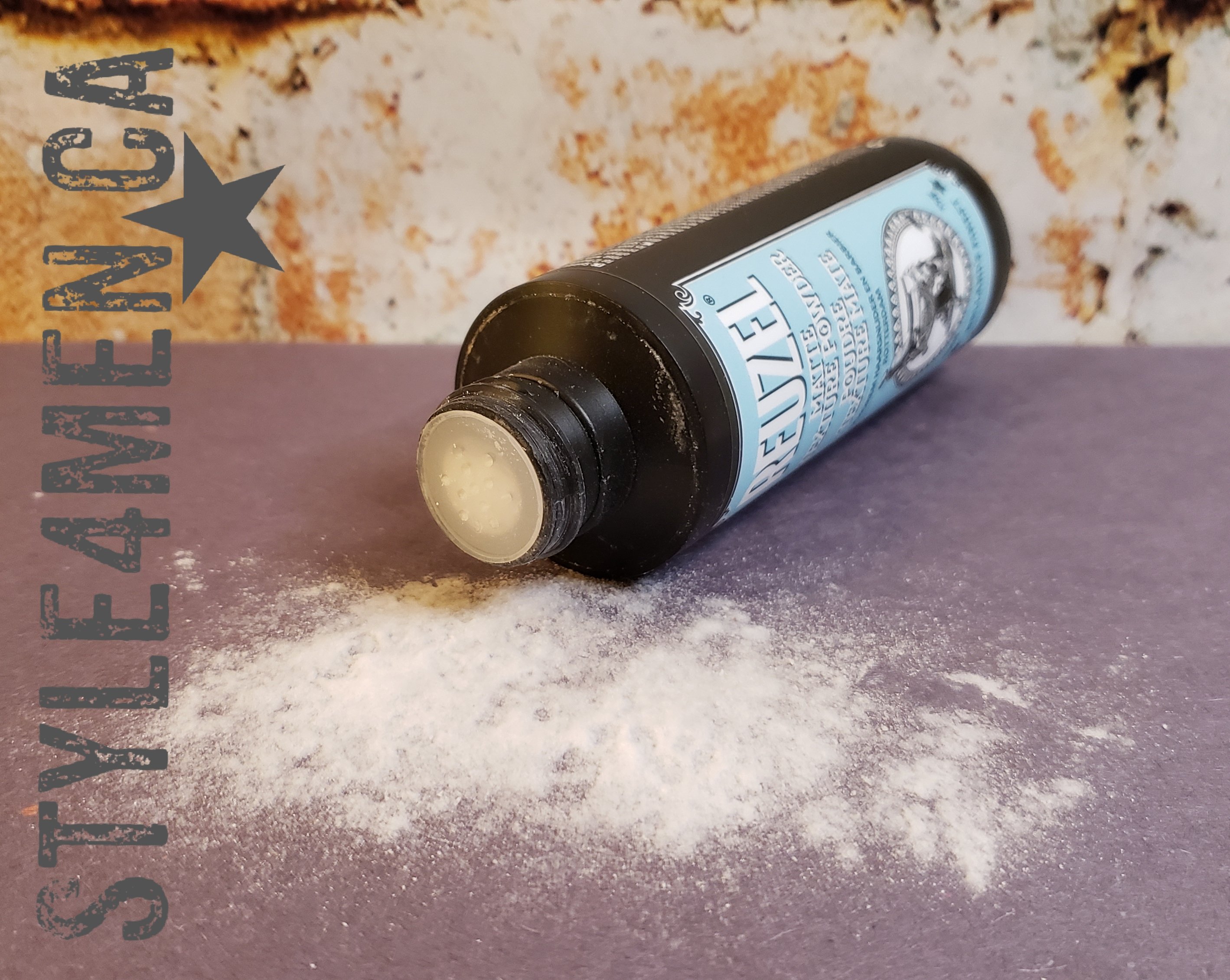 Very much like body powder, hair powder was used for its scented qualities.  But hair powder has at least two other very interesting qualities: as a volumizer and as a degreaser.  Let's first explore the degreaser aspect.  You might have seen your girlfriend use a dry shampoo.  What we call dry shampoo today and that comes in a spray bottle is no other than a modern take on hair powder.  Powder based dry shampoos are still available and some of the new players have started offering powder based dry shampoos.  What makes dry shampoo interesting is that it absorbs moisture and grease making your hair look refreshed and having more volume.

That's brings us to the REUZEL matte texture powder.  This powder focuses on the volume/texture aspect of things.   As mentioned above, you would use this on dry hair maybe after having washed it or on the day after.  What this will do is create surprising volume.  It is incredibly simple to use.  After removing the cap you will find something resembling a salt shaker head.   Simply sprinkle a bit on your hair and blend it in with your fingers or brush.
At this point, you will notice that your hair looks fuller, thicker and is more or less holding its shape.   This is really what impressed me the most with this product.  Yes, I had tried dry shampoos and other hair powders, but the one from REUZEL produced the most volume.
Perhaps, I should clarify "volume".  Assuming that you want to give your hair some specific shape and height, you might not be able to achieve that with just pomade or hair spray.  You hair has to be somewhat prepared to be as big as it can be before styling into your desired finished look.  To do that, you need some to create volume.
The volume and texture created by the powder might be enough for you to go about your day.  In my case I wanted more definition.  In my first tests I worked with non REUZEL pastes and clays. I know – WTF?!  Hair paste and clay are very popular at the moment and are products that create good volume on their own.  Maybe trying to combine these things together was too ambitious?   I will say that these products did not get along so well.  My hair felt sticky and I wasn't able to shape things to my liking.
On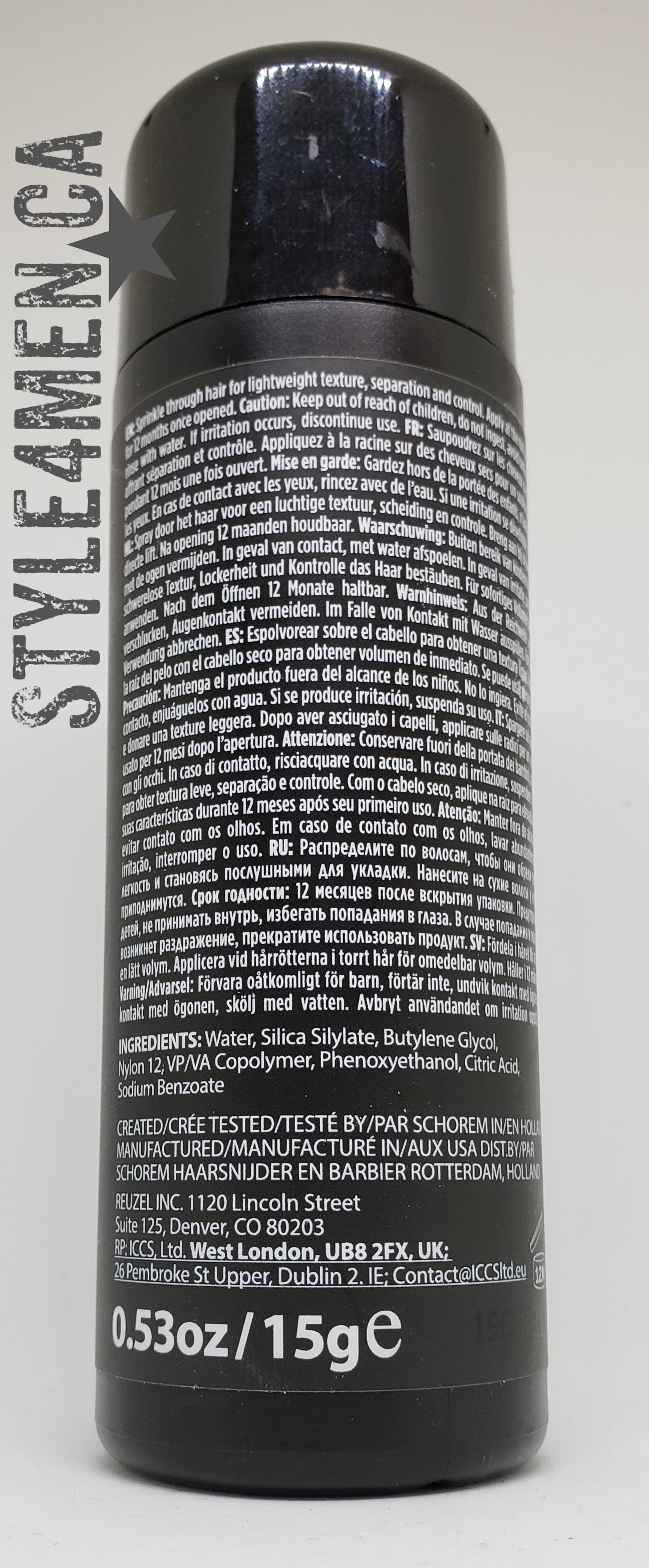 a 3rd test, I applied the REUZEL matte texture powder in clean and dry hair.  Badaboom – amazing volume and texture!  But this time, I turned to the proper water based red jar pomade.  I was able to capitalize on the volume created by the powder and shape it to my liking with the pomade.
Many guys might not see the relevance of using a pre-styler like this powder.  Too much trouble.  Where do you draw the line?  How many things am I suppose to use?  Come on!  I get it and I was there with you saying the same things.  In reality, using this powder as a pre-styler adds about 8 seconds to your routine, but will take things from "good hair" to "Check out the hair on that lucky mofo!"
Now, I will caution you to not overdo it with the powder as it does have an element of tackiness that gets amplified with more powder being added.  No more than 5 shakes well spread throughout your mope.  My uppercut is rather lengthy on top at some 7 inches.  Use that as a reference point.  If your hair is shorter, use less than 5 shakes.
This powder is perfect for the following:
To create a thick messy look (à la Kramer)
To create impressive volume before styling into a pomp or quiff
To revive yesterday's hair do
In short, REUZEL does it again by bringing back a forgotten product and making it relevant.  And by giving it the distinctive Schorem touch.