REUZEL's Surf Tonic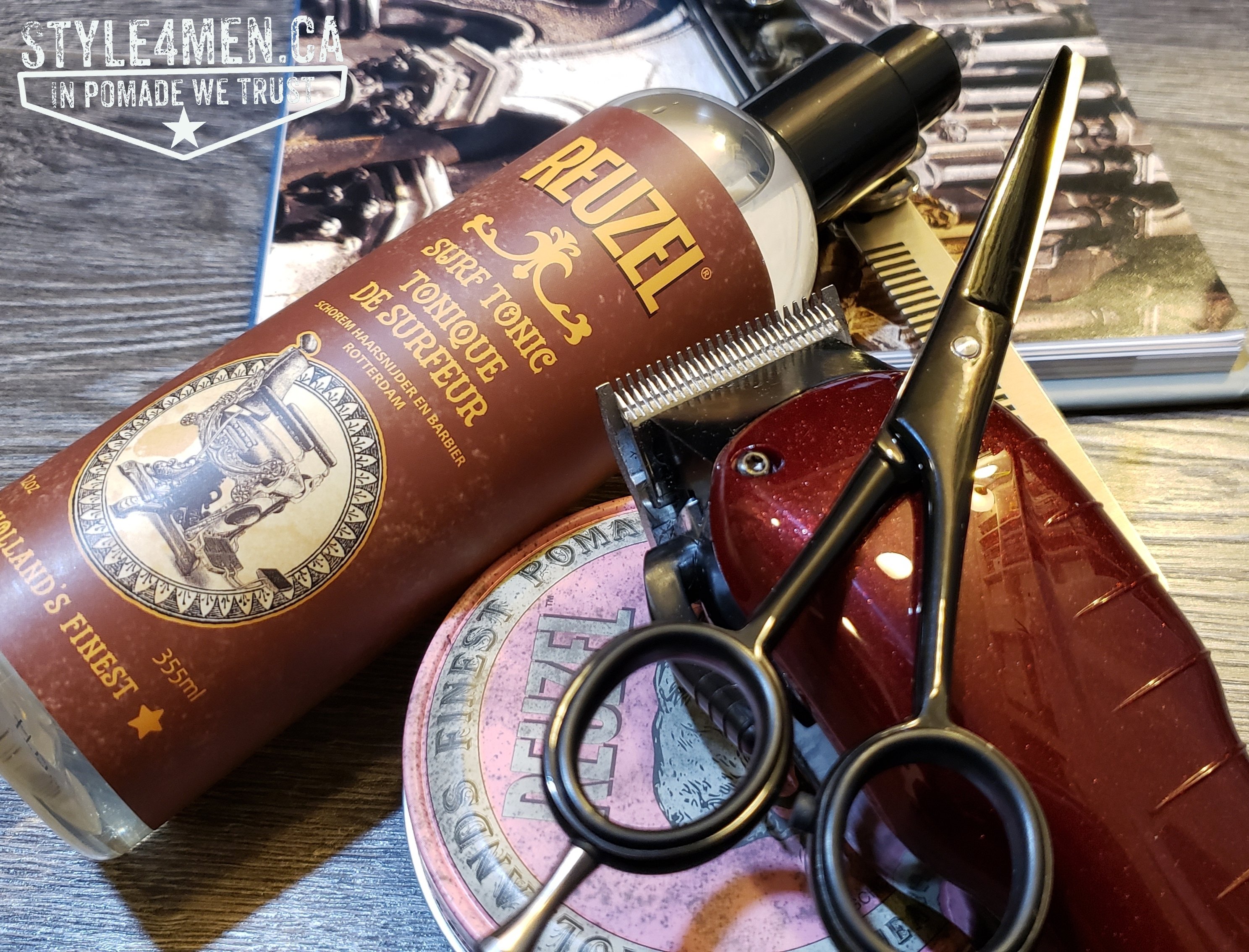 As mentioned in our earlier post covering REUZEL's new "Grooming Tonic", there was also another tonic to come out of the Schorem Barbershop; the Surf Tonic!  In its simplest form, the Surf Tonic is a salt spray.  A Salt Spray as its name indicates, is a spray solution with a high concentration of salt.  This type of solution will add some grit to your hair as well well as bond it together lightly.  The same way the ocean does.  When you go swimming in the sea, some amount of salt stays in your hair and renders that commonly referred to "California look".  In that sense the Surf spray by REUZEL has a perfectly descriptive and original name.
In the "hair tonic" market space, REUZEL is pretty much alone.  There are many players in the pomade Barber space, but no one has taken it as far as our guys in Rotterdam!
For the past few years, I have been experimenting with hair tonics and various spray solutions, including salt sprays.
Basic salt sprays will contain little more than water and salt.  Even with such a simple formulation, the results are interesting. You can apply this to pretty much any situation: wet or dry /clean or the day after.  In the day after scenario, the water base spray will reactivate your pomade and generate some volume.  When applied to wet hair and blow drying, this will again create good volume while offering some hold as a result of the grittiness of the salt.  In my humble opinion, sea salt is a seriously under-rated pre-styling solution.  Every time I use a salt spray, I am impressed.  How can such a simple solution create that much of a styling edge?!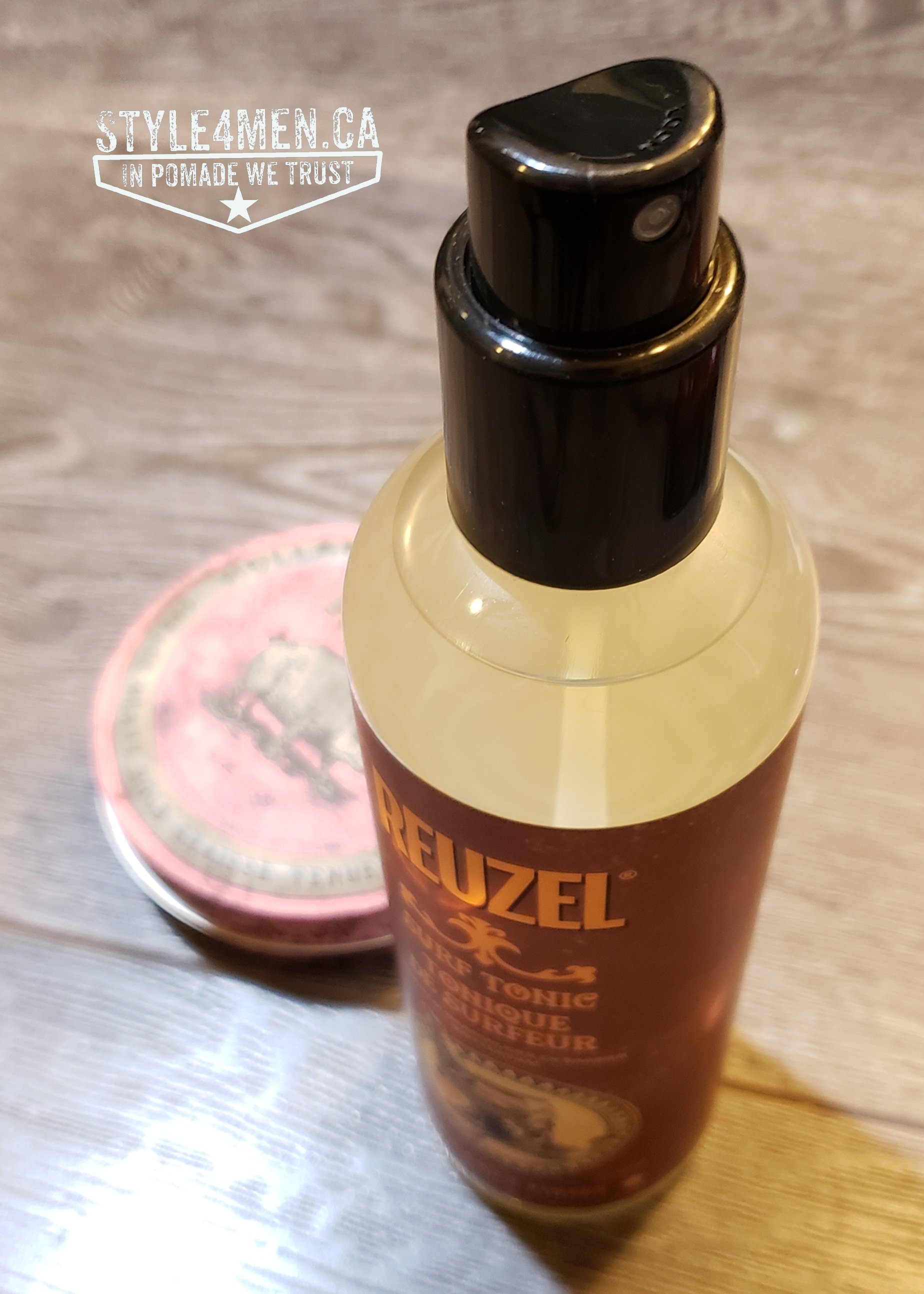 There are newer products types referred to as volumizer or texturizers which have built on the foundations of salt spray but are using different ingredients.  The typical results are again, great volume but usually don't have that grittiness or stickiness.  Therefore resulting in perhaps smoother hair
What I like about the REUZEL solution is that it is a best of both world solution.  It has a good amount of salt so it behave like a salt spray, but not so much that this is the only thing it has going for it.  It is also a smooth enough operator that we can refer to it as a tonic.
Tonic is such a catch all moniker that it's hard to narrow it down to just one of the many things it can do.  I typically use hair tonics for one or more of the following situations:
Pre-styler to create volume and texture.
Pomade relaxer in order to restyle (pre-styler on the next day)
Heat protection
Light fixative
I have mentioned this in all of the posts covering tonics and/ or texturizer sprays – this is a must have in your hair styling gea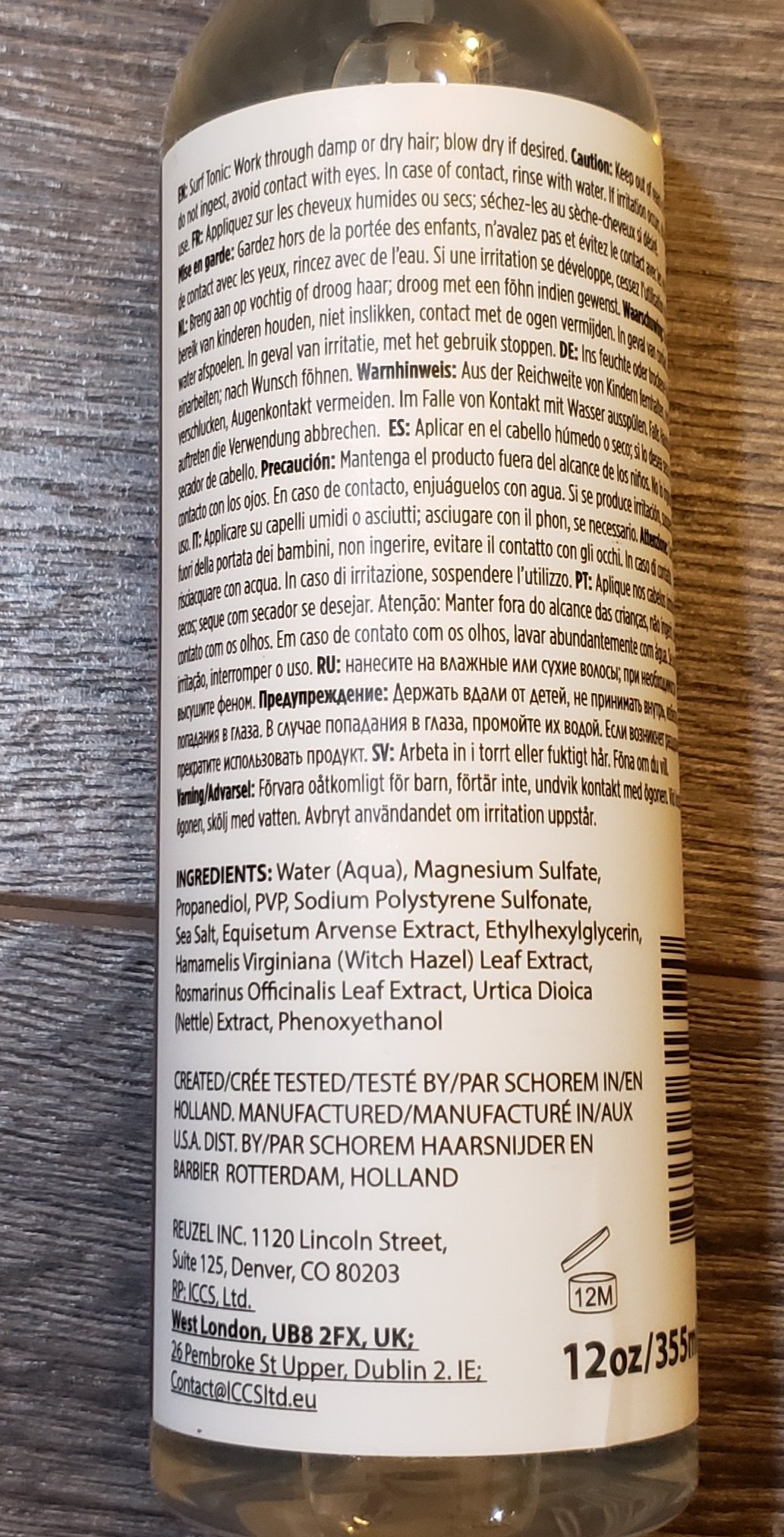 r. Attempting to restyle yesterdays pomade will no longer be a lost cause. Let's face it, washing your hair with shampoo everyday is time consuming and just not all that good for your hair and your scalp. That repeated usage of  detergent is in fact drying out your scalp and making it itchy.  Give yourself a break and take a day off, maybe two.
You: OK Smart ass, how do I get my hair to collaborate?  The only way I have been able to have a styling chance is to wash it and start fresh!
I was there too, until I tried tonics!  It's so simple, you won't believe that you lived without this until now.
Spray a few shot into your hair
Blend it in with your fingers or with your comb
Add a small portion of new pomade and style
Be mesmerized that you didn't have to wash your hair and are handsome again
Based on my tests, the Surf Tonic worked well with all of the pomade types I was trying to revive:
water based pomade
hair clay
hair paste
hair cream
If you are a Greaser (grease based pomade user), you might already know about tonic as this solution is better know among this crowd.  If you don't, you too will benefit from using a tonic, but your tonic is a tad different.  It's the blue Hair Tonic.  Here is the run down by Bertus of REUZEL himself:
I haven't touched on the actual bottle size.  The tonic comes in a fairly large 355 ml (12 oz) bottle.  Even with nearly daily usage, this could last you almost a year.
Contrary to the Hair Tonic and the Grooming tonic, the Surf Tonic has next to no scent.  There is something, but as it is so faith I couldn't give you a hint.  That makes it an easy pre-styling product to work with as it won't impact anything else.
To recap things, REUZEL offers 3 tonics:
The Surf Tonic, which is a salt spray
The Grooming Tonic which is slightly sticky and contains natural oils. This one is available in a regular bottle as well as in a spray.
The "Blue" Hair Tonic has a bit of alcohol and can be used to relax both water or grease based pomades.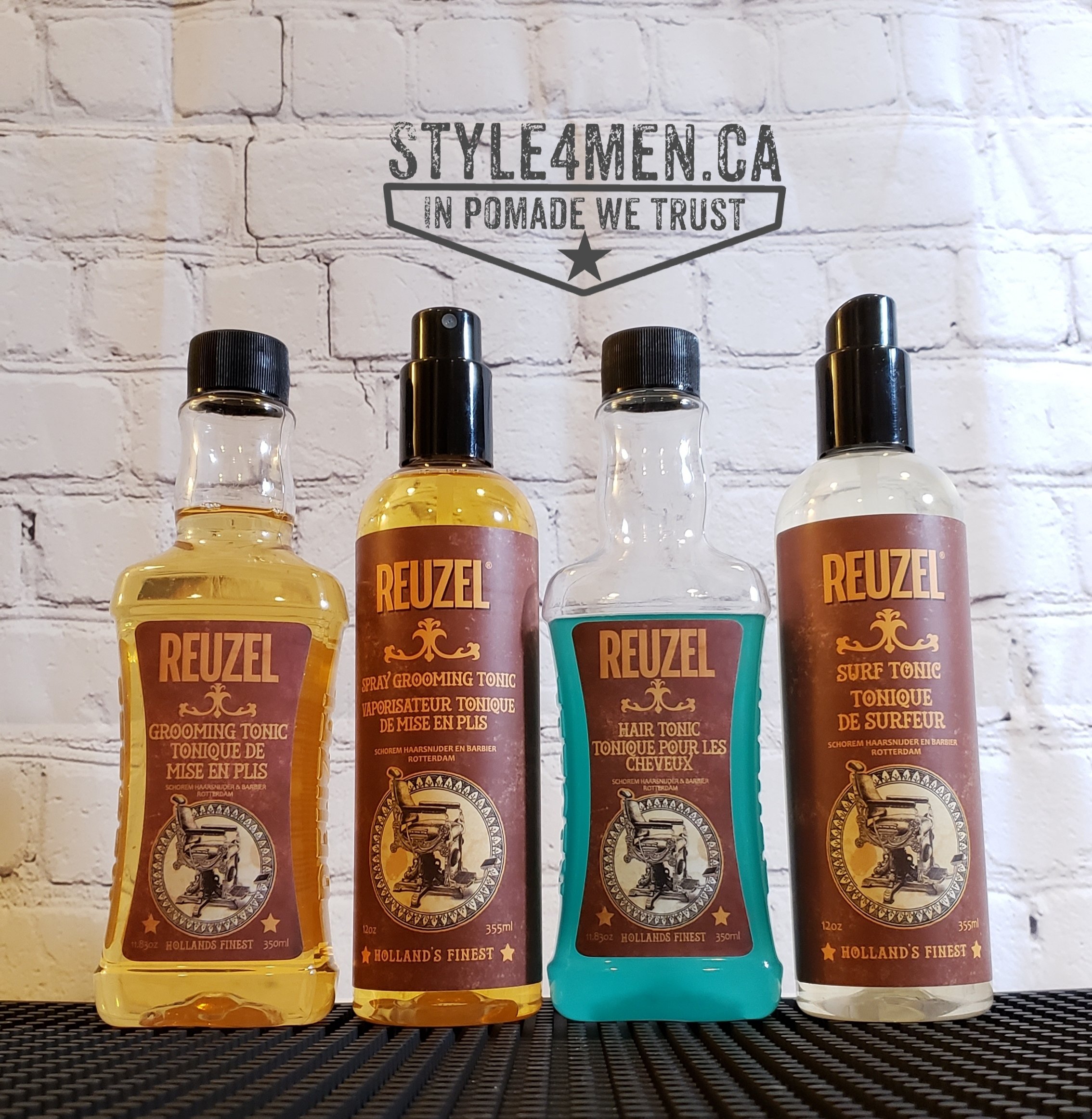 In closing, the Surf Spray comes to fill the gap between the Grooming tonic and the proper old-school Hair tonic.  It is a slightly easier product to work with specially as a spray.  It will be that secret weapon you turn too, to revive your style or to create volume. If you are new tonics and normally use water based pomades or clays, start off with the Surf Tonic and work your way up to the Grooming tonic and the Hair Tonic.  Once you open that door, you will want all 3 of them.