Stylish and convenient comb by the Rocky Mountain Barber Company
A while back I had spotted this comb from the "Rocky Mountain Barber Company".  It is stylish, offers a good length and sports two combing blades making it convenient.  It was somewhat expensive when I first saw it, at some $20 – $26 between Amazon and the "Rocky Mountain" site.  This is almost at the price point where it would be disqualified for our test bench. But a few days ago, it was going for $17 on amazon.ca and I decided to make the purchase.  This is what I got: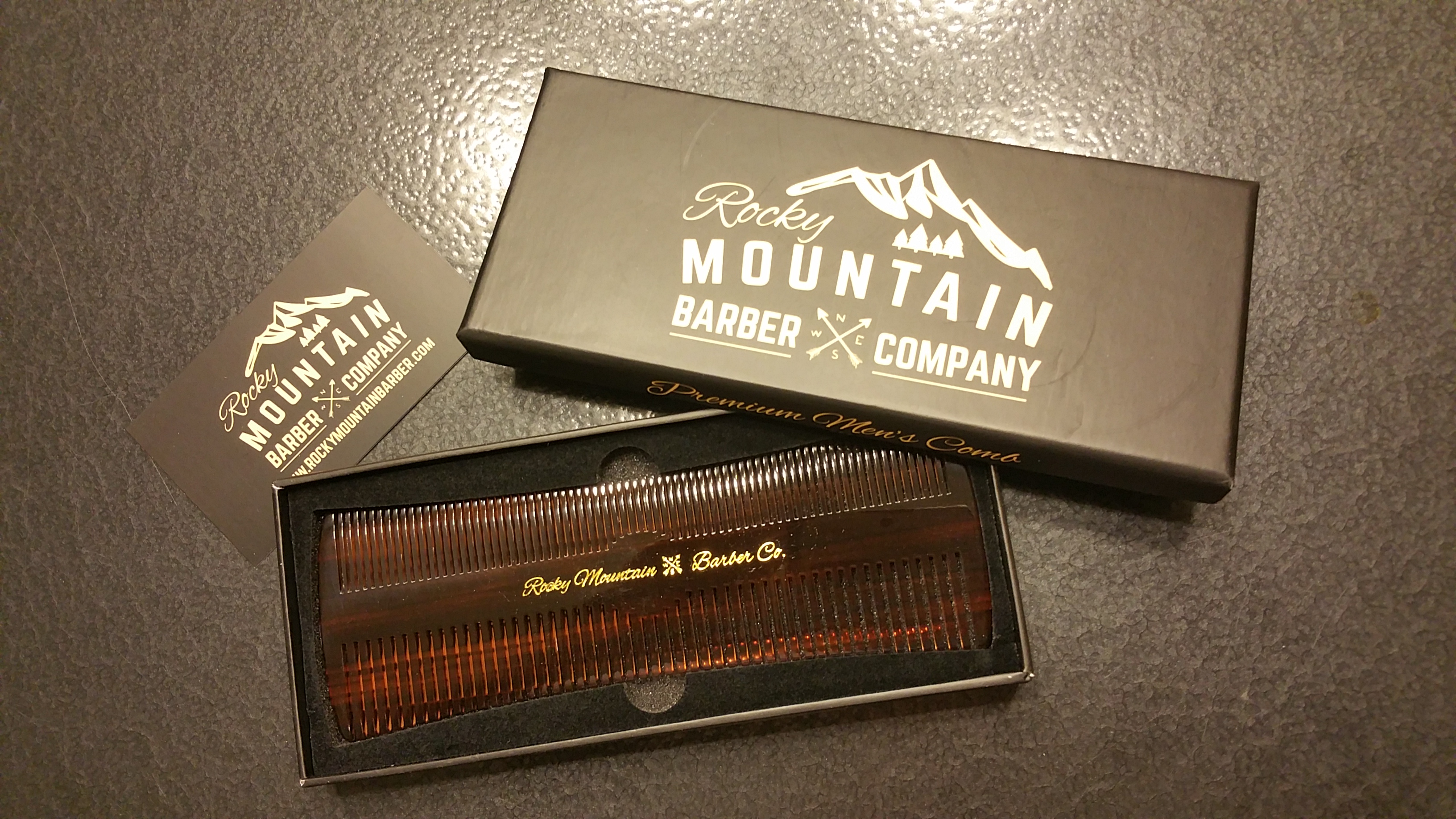 In the 3rd picture you can clearly see that the rocky Mountain comb has some decent thickness to it.  You can also see that the tips of the teeth are nicely rounded.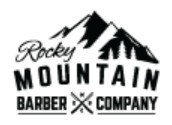 Just to be clear, I used this comb on my hair not on a beard.  I figured this might be an important element since Rocky Mountain offers numerous "beard" specific products.  I am furry bugger and can totally grow a beard way too fast, but after some 6 days or so I just can't stand it anymore.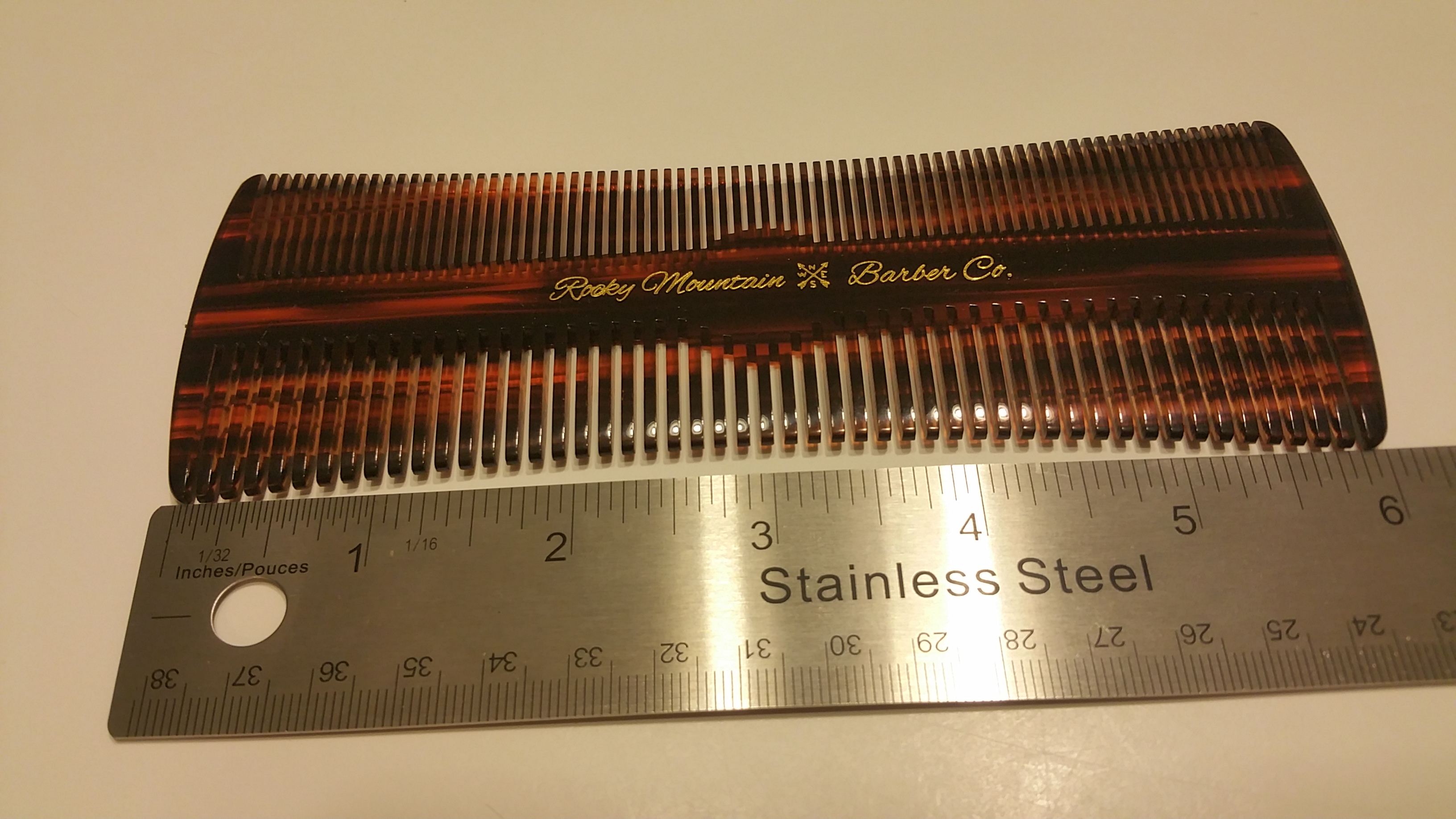 Back to the comb, since the teeth are smooth and rounded they are very gentle on the skull.  In fact you might even be thinking that the comb is not getting through the hair, but it is. I am accustomed to a slightly pointier comb where you can feel some friction.  Then when working on my bangs I was surprised to see that the rounded and thicker teeth made it easier to get some elevation.  As I sports a variation of the "undercut/high fade" hair cut, getting some height in the bang is a frequent objective.   This comb did that very well.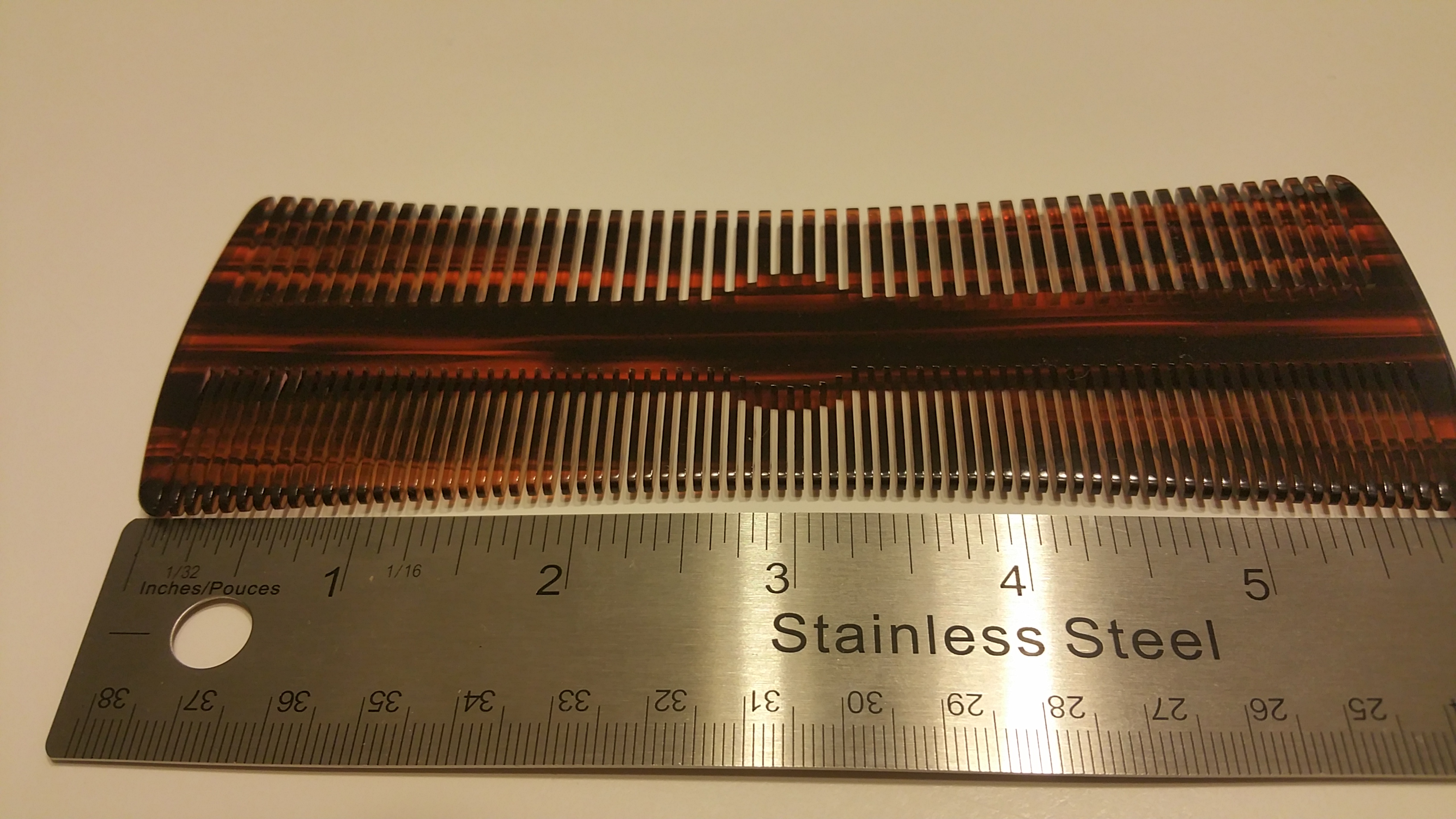 In summary;
It is VERY nicely constructed.
It looks elegant and classic.  The logo and design are tastefully rendered.
The comb being made of plastic makes it easy to wash.
Since it is a slightly longer comb, it is also easier to hold and angle.
The tight and medium teeth spacing is targeted to men sporting hair pomade driven styles.
By offering two full blades of tight and medium spaced teeth in one device it does the job of two full combs
The rating is: 5/5
Use the "STYLE4MEN" discount code when shopping directly with Rocky Mountain Barber Co.
You can shop for this item via this link: