Suavecito Dark Rum Summer 2019 Special Edition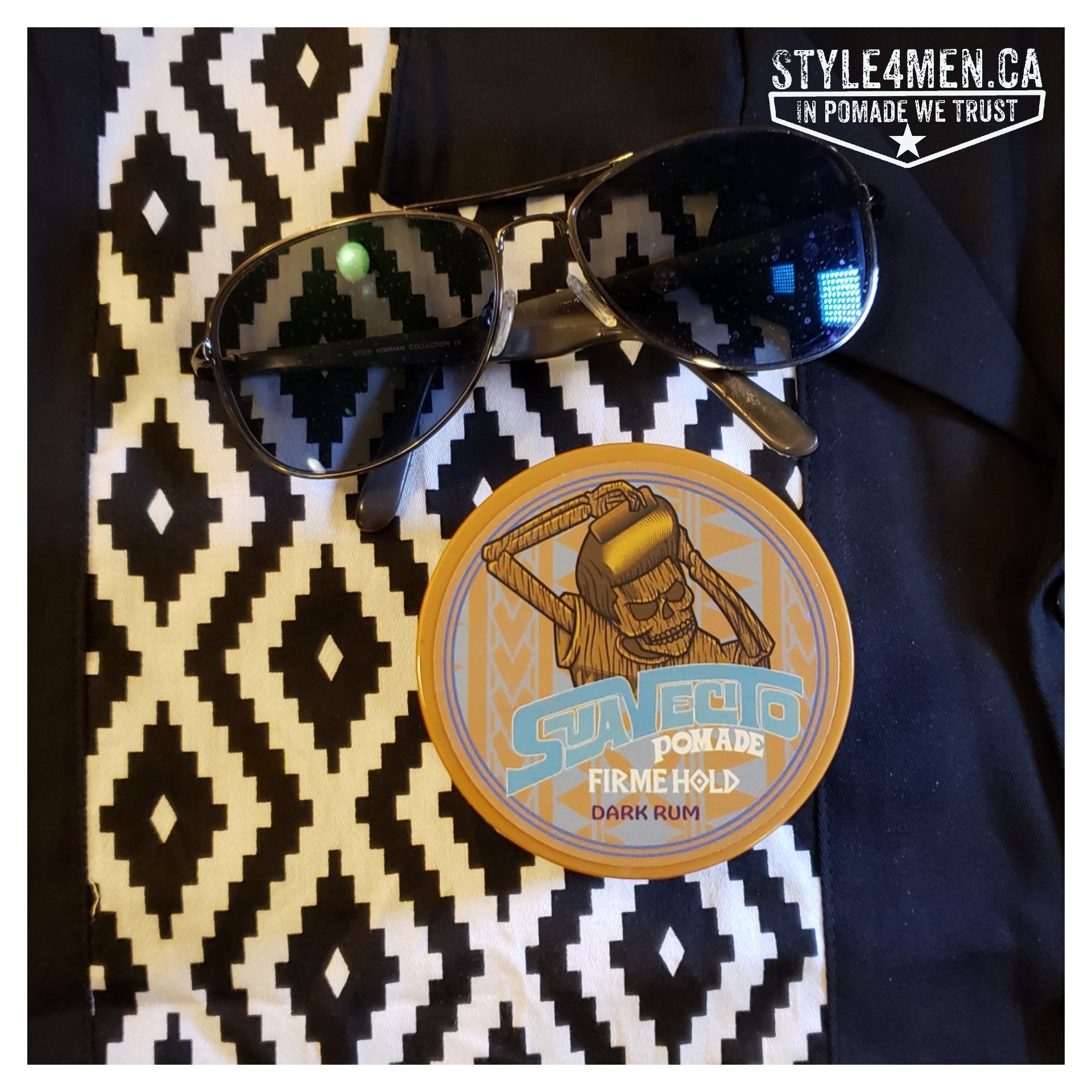 With every change of season for the last few years, I have been doubly excited because it also means a new "special Edition Pomade" from Suavecito.  On top of the change in light or the changing colours of the leaves or our world getting covered in snow, getting a new scent and new label art is always fun.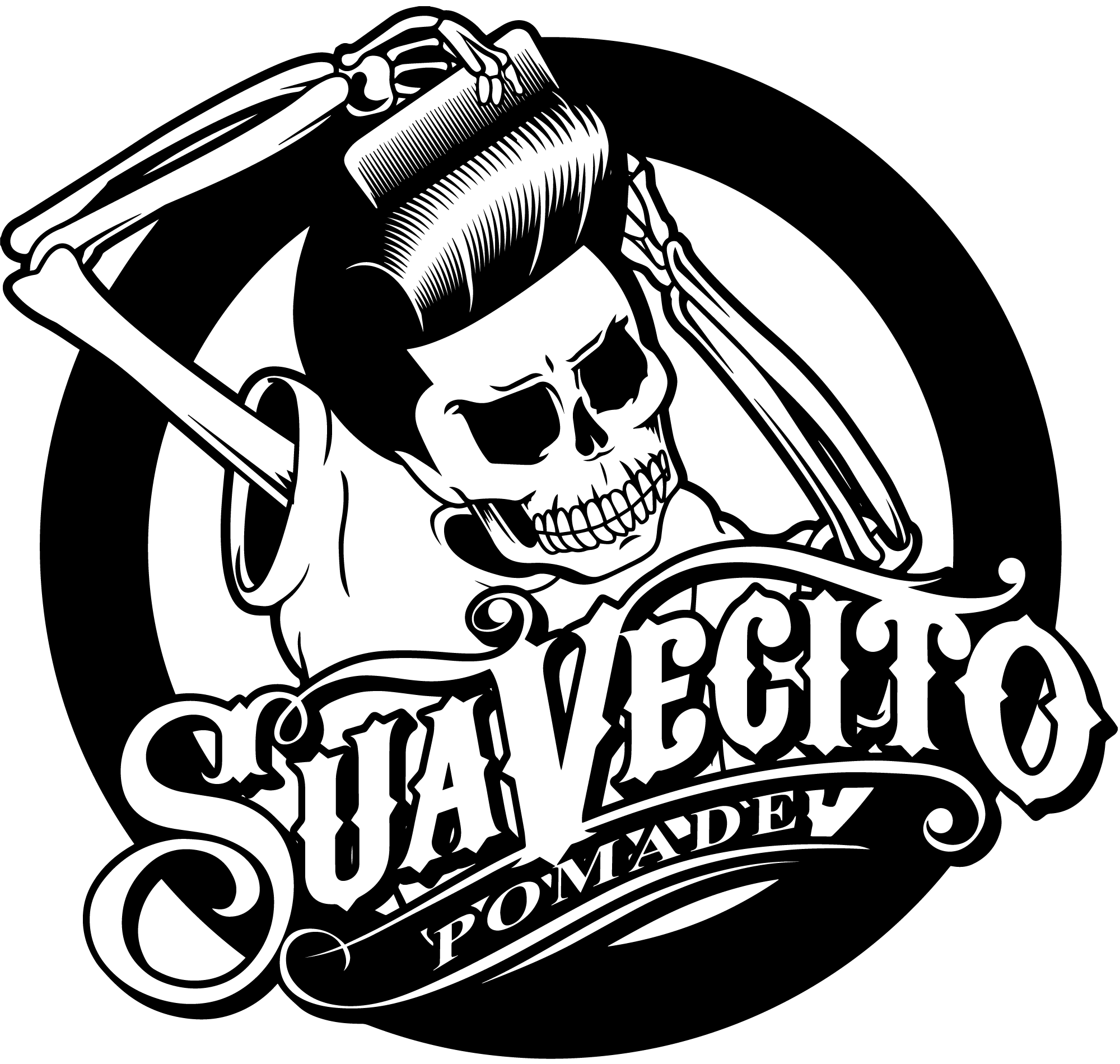 This summer Suavecito is offering their pomades in a "Dark rum" scent along with some fun Hawaiian tiki art.  Suavecito has taken this to the next level  by making all 3 of their mainstream products (regular hold, firm hold and paste) with a unique tiki character which can be stacked up like a proper totem pole.  Very cool.  It always comes down to attention to details.  They are also selling this as a kit.  Sadly, for the purpose of this review I am sticking with my trusted "firm" option as this is what works best for rebellious mope.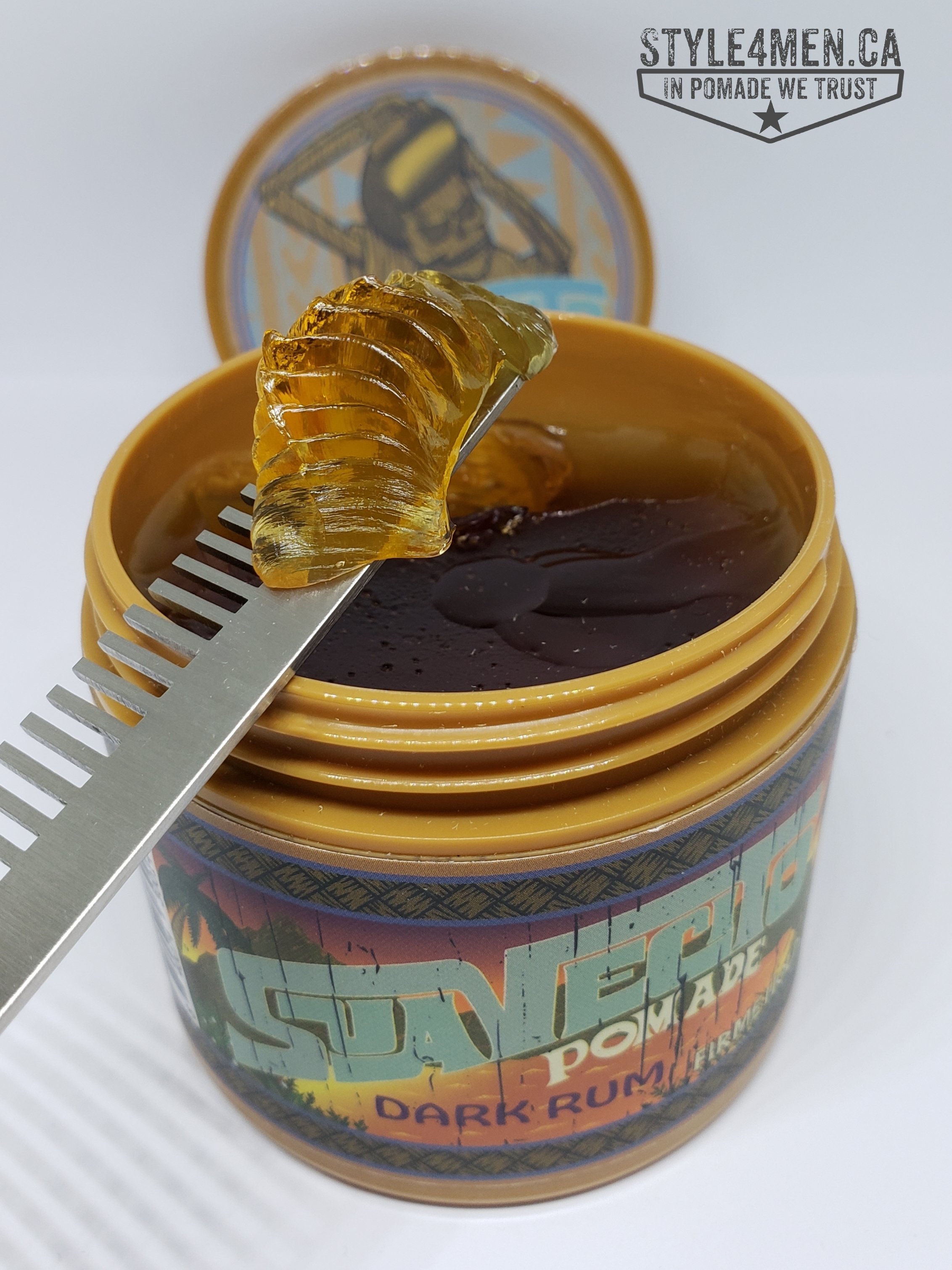 If you have been following Suavecito, you might remember that they launched a "tiki rum" scented pomade for their summer 20018 special edition. And yes I still have my jar as it was one of my favorites so I stretched it out as much as possible.   Putting them side by side, it is clear that the 2019 jar has a more potent fragrance as it fresh.  the scents are very close with the only notable difference being that the 2019 dark rum jar has a deeper rum vibe.  That would go along with an aged rum. Bottom line, the unique Suavecito rum scent is a perfect summer fragrance and even if they were to produce one every year, I would be fine with that.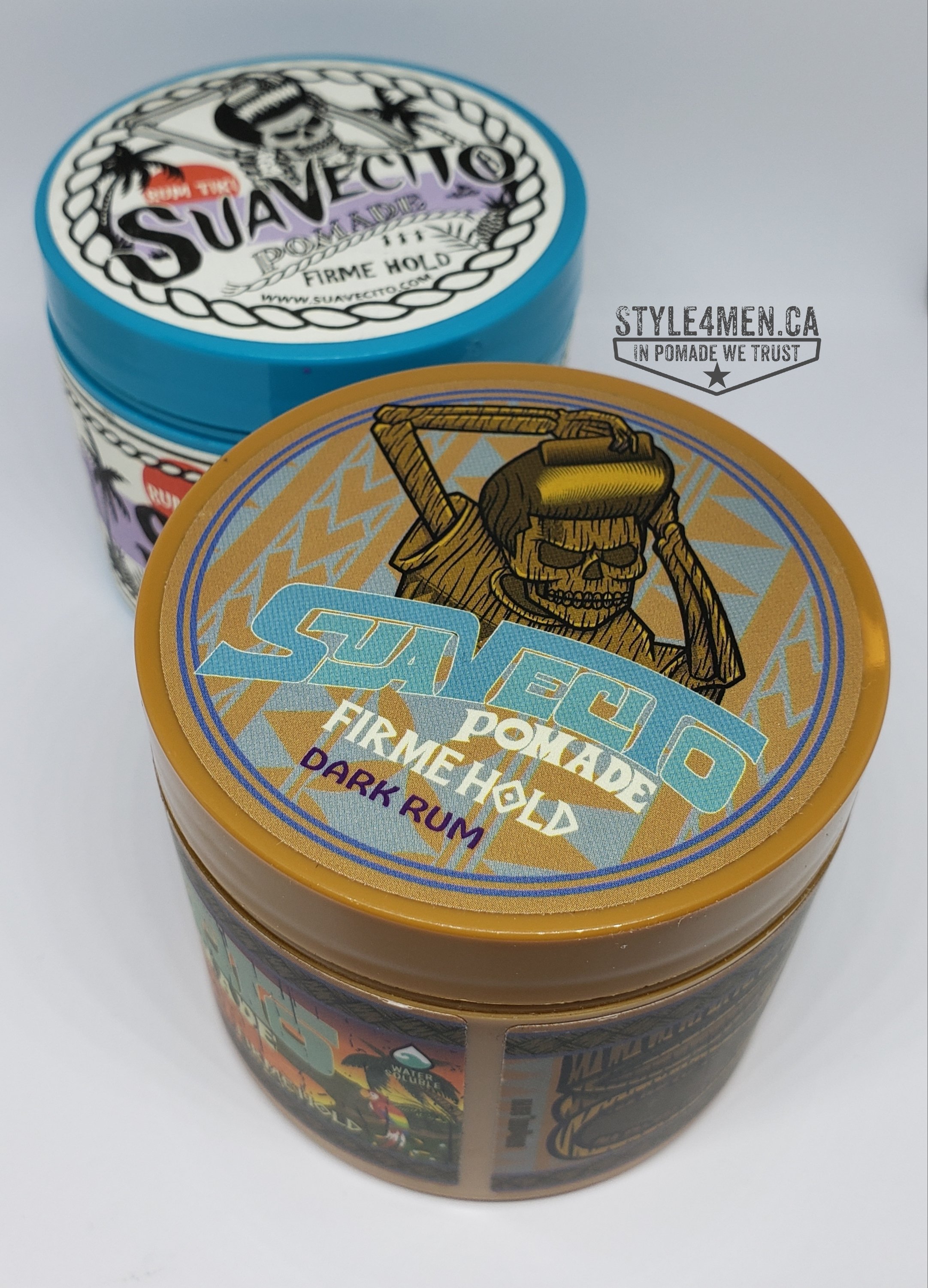 It is important to note that these special edition pomades are not full reworks of different hold or different consistency.  They are the same trusted pomade we know and love.  What makes it a special edition is the unique scent and label art.  Basically, these are targeted to the die hard fans which I am one! ?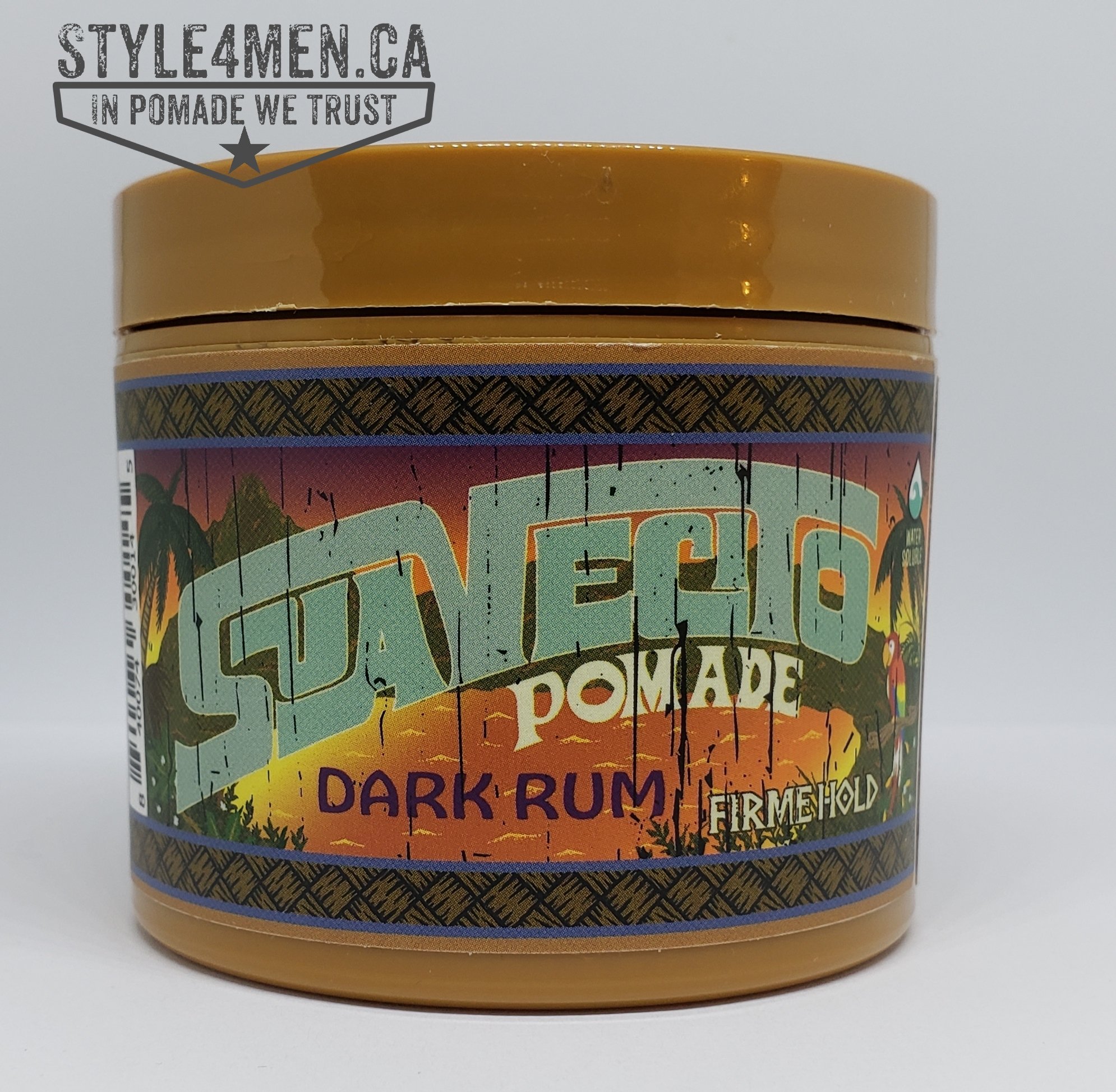 With the revival of the Barbershop and pomades (it might be the other way around.  I never really got to the bottom of that question.) also comes the revival of the 40's and 50's.  The tiki God's are obviously ancient symbols from the civilizations in the Pacific, but  in the 50's the associated symbology made a big imprint in popular culture.  It's certainly fun to have this mood and images make their way back.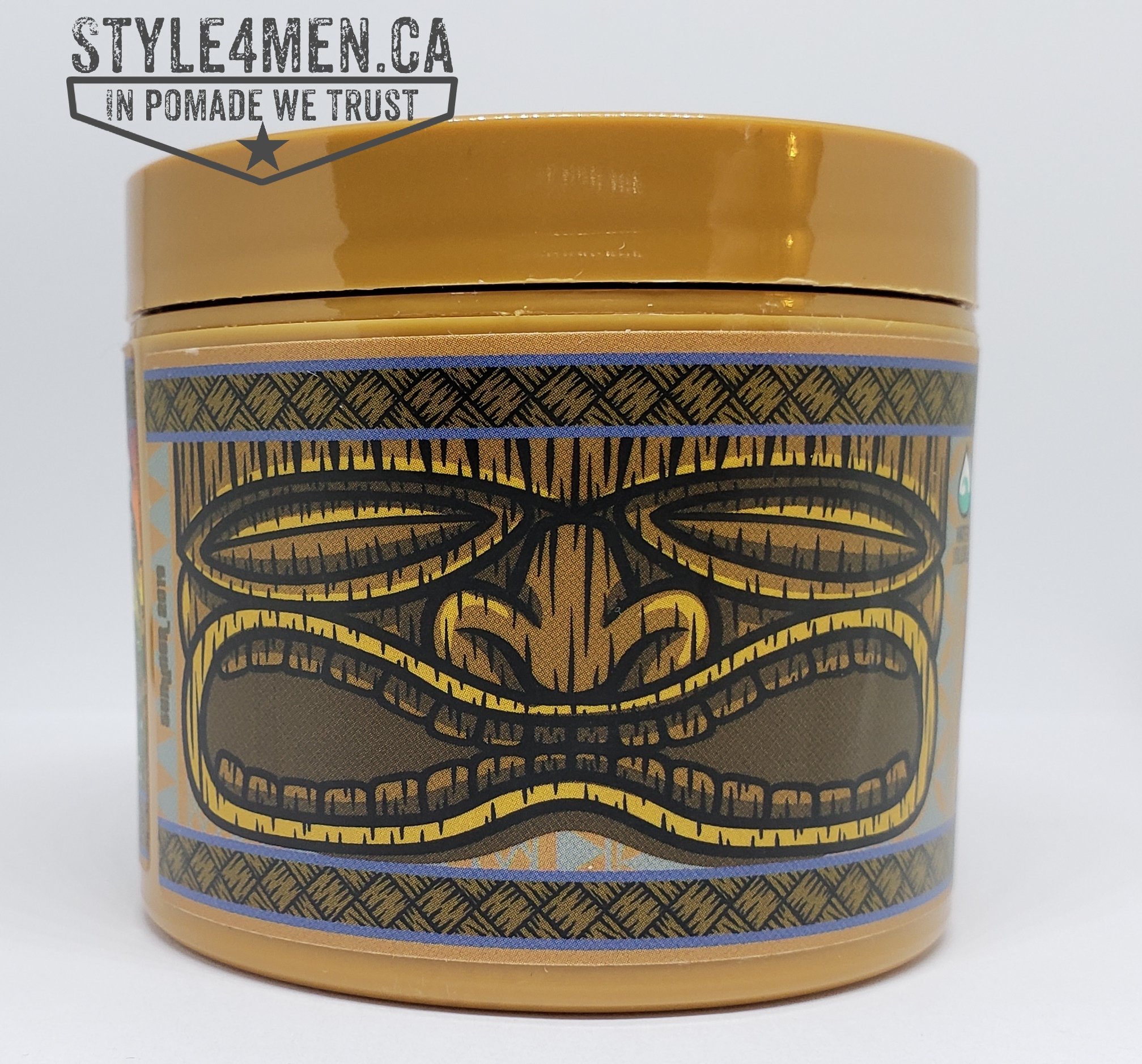 I picked up my jar at Not Your Father's Barbershop in Ottawa who is my local purveyor of Suavecito goods.