Suavecito Premium Blend Matte Pomade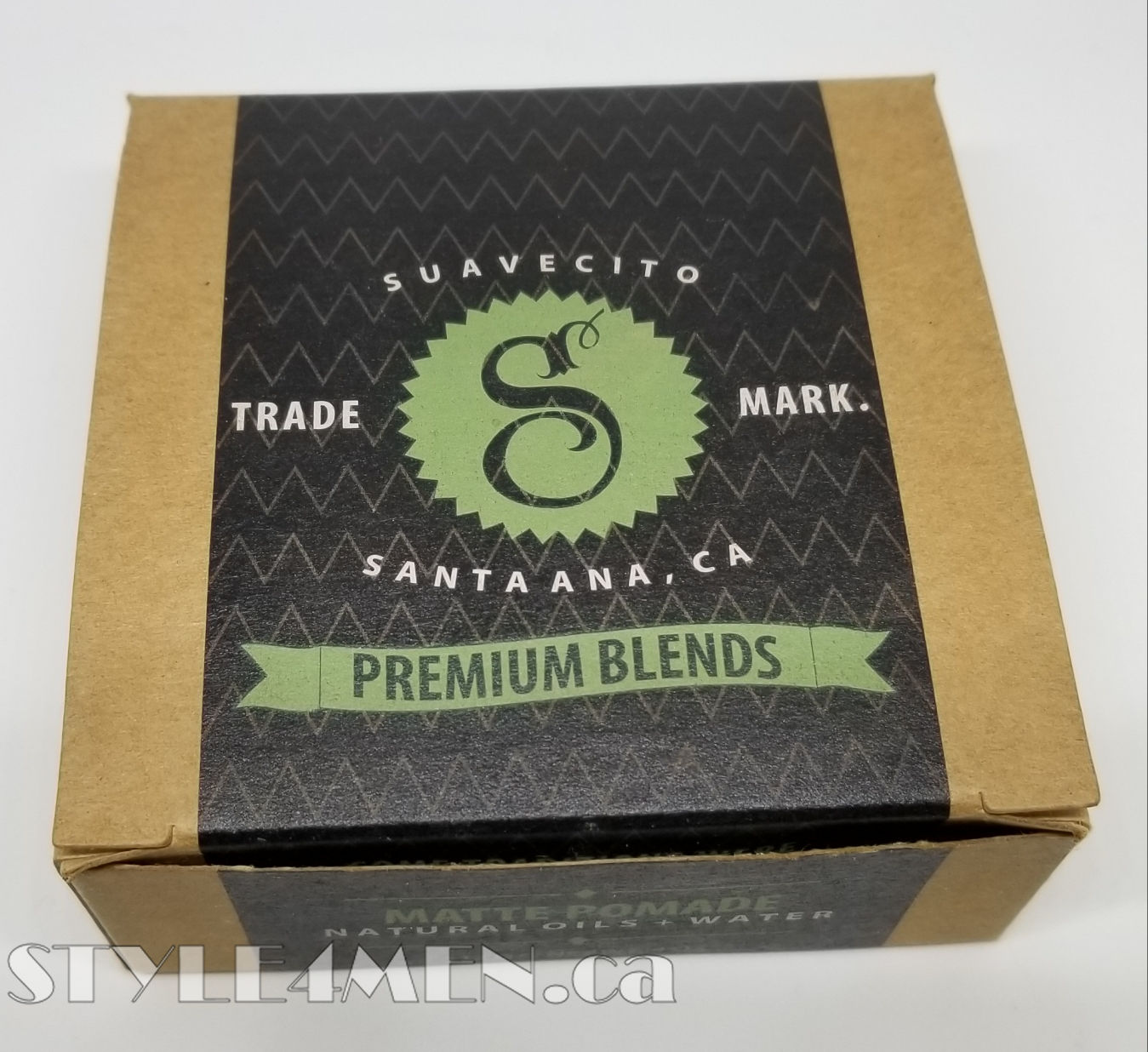 Here we are with another Suavecito product, the matte pomade from their Premium Blend product line.
If you are a Style4Men regular, you already know that I am not entirely objective when it comes to Suavecito.  I have a distinct preference for how they do, what they do!  The last products I have tested out of their "Premium" line was the sandalwood shave cream and aftershave.  Based on their results on my mug, both of these products earned the "Premium" labeling.
With that said, I will admit being a little suspicious this time.  This product is labelled as being a pomade but when opening it I found what looked like a cream or a wax.  Being a Suavecito supporter or not, creams and waxes have typically not served me all that well.  They tend to not offer the kind of hold I want and need in order to sport a pomp or any sort of elevation for that matter.  Usually, creams and waxes being so light can offer very nice results with volume.  If you are looking to achieve a quiff for example, these kind of products will do very well.  My hair being a good 7 inches or so in the front and fairly thick, the hold I need can only be found in a firm hold pomade.
Aaron, of Not Your Father's Barber (My Suavecito supplier in Ottawa) where I got this jar mentioned that this pomade was very well liked by his customers and that it performed like no other similar products he knew.
So here we are, will my loyalty be put to the test?
This jar comes packaged in a box of its own.  It has a nice vintage feel to it with its two tone printing and unwaxed cardboard.  Inside the box you will find a nice aluminum 113 g can containing the product.  Since aluminum is prone to dents, the box serves as a good shipping protection.  Both materials are totally recyclable.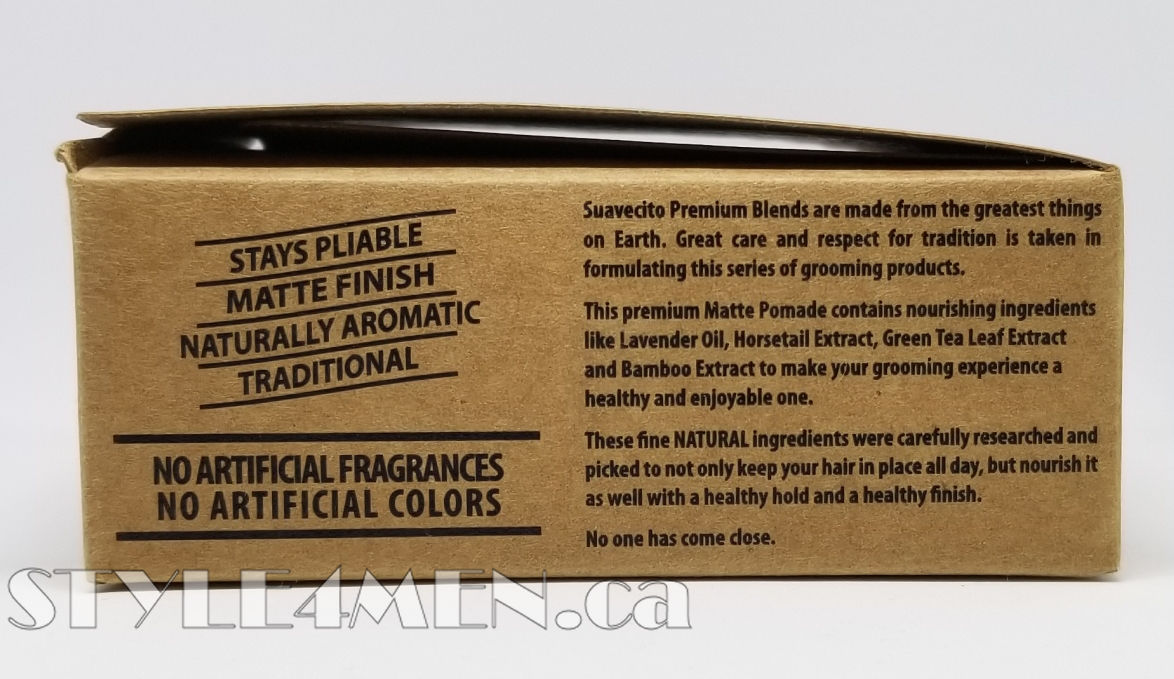 The sales pitch is that this product is full of nourishing natural oils while being a water-based formula.  One of the listed ingredient is Cetearyl Alcohol. Not an ingredient typically seen listed on pomade jars.  It is usually the number one ingredient in hair spray. It's in 6th position in the listing so obviously nothing like how it is used in hair spray, but I am still unclear as to what purpose it serves in the mix.

Onto the test. After drying my hair, it was application time.  The cream, because this is a cream not pomade, is nice and smooth and very easy to distribute in the fingers and palms before applying to the hair.  Because this is a Suavecito product I was expecting things to be different than with other creams, but as soon as it came in contact with the hair it became incredibly sticky.  The styling time is short.  You will have some 30 seconds to style before the product dries.
Creams are very light, allowing for elevates styling.  If you can achieve your desired style within this time frame, than you will like it.  If you are like me an need a tad more time to get things right, than this is a bit of a compromise product.  Compromise because you will have to finish the job with something else.  First off, I used a hair spray to lock everything in place since things started to fall out almost immediately.  I actually ended up having to use a bit of pomade to restyle since the hair spray only had a limited hold.  Since the cream contains a fair bit of oils, the hair spray can't quite dry the hair in place.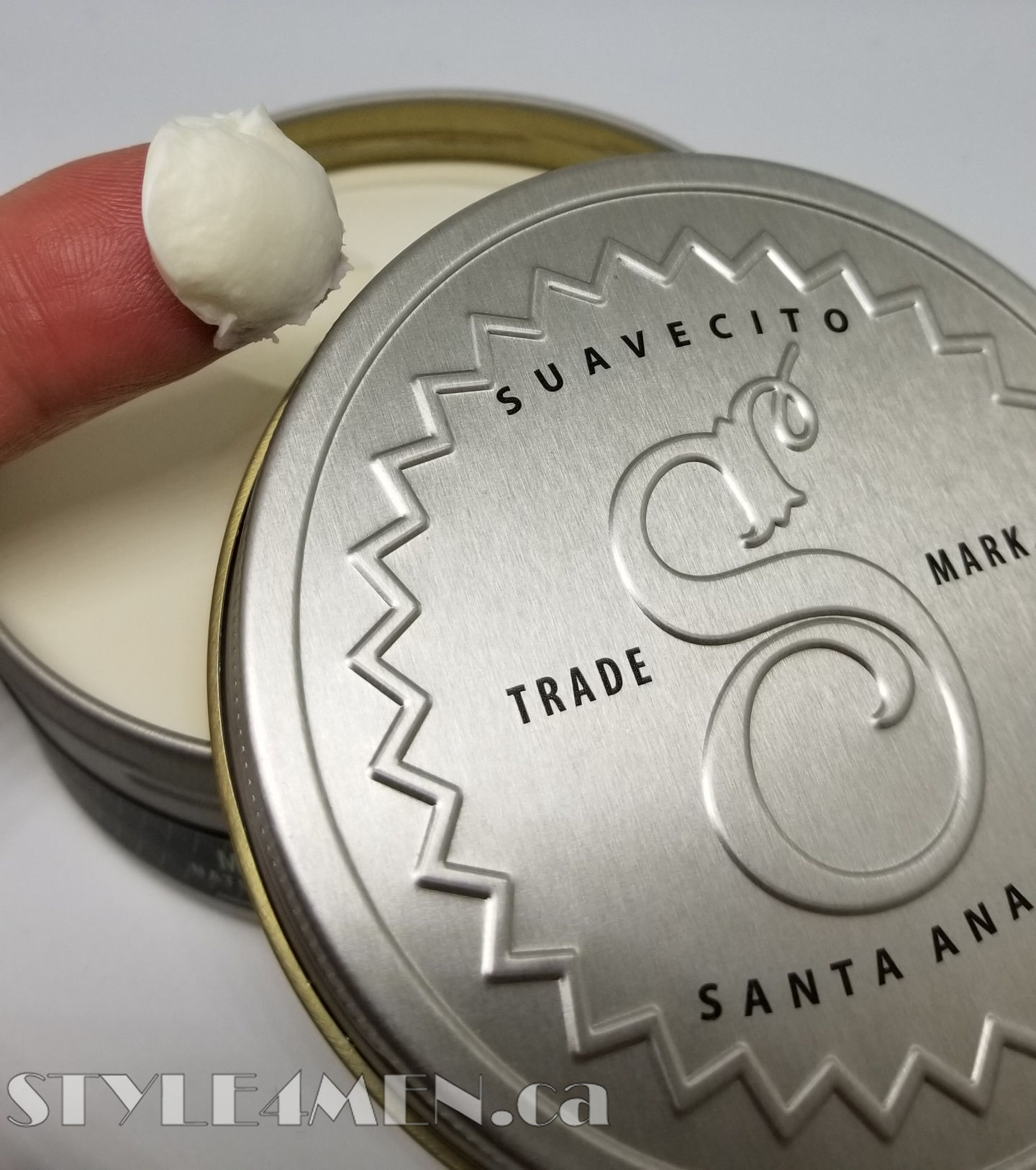 What I liked about this product is that the cream allowed me to style a nice quiff.  What is not so great about it is the short lived hold.  I tried to lock the styling with hair spray which stretch the life of my do for about 2 hours.  But by this point, nothing was holding anymore.  As with other creams, the Suavecito premium cream leaves a waxy sticky feel to the hair.
At wash time, because of the oil content of this product, it took two good shampoos to wash it out.  Now just to be clear, this was nothing like trying to get ride of an oil based pomade, but one shampoo was not quite enough.
Concerning fragrance, this cream has a fairly faint scent.  We can't say unscented, as there is a smidgent of a soapy smell, but ever so discreet.  This product will not clash with any other fragrances.
Here is the rating on a scale of 1 to 5, where 5 is a perfect score and/or the level of shine.
Hold: 3
Shine: 2 (the product identifies itself as being matte)
Texture: 3
Feel in hair: 2.5
Facility to wash out: 3
In a previous post I went on a little rant about how manufacturer use identifiers such as pomade, fiber, clay, wax and creams somewhat interchangeably. This is one of these situations.  Having been a Suavecito fan pretty much since the beginning and seeing them pump out great products with very accurate and detailed labels, I wasn't expecting this kind of product naming from them.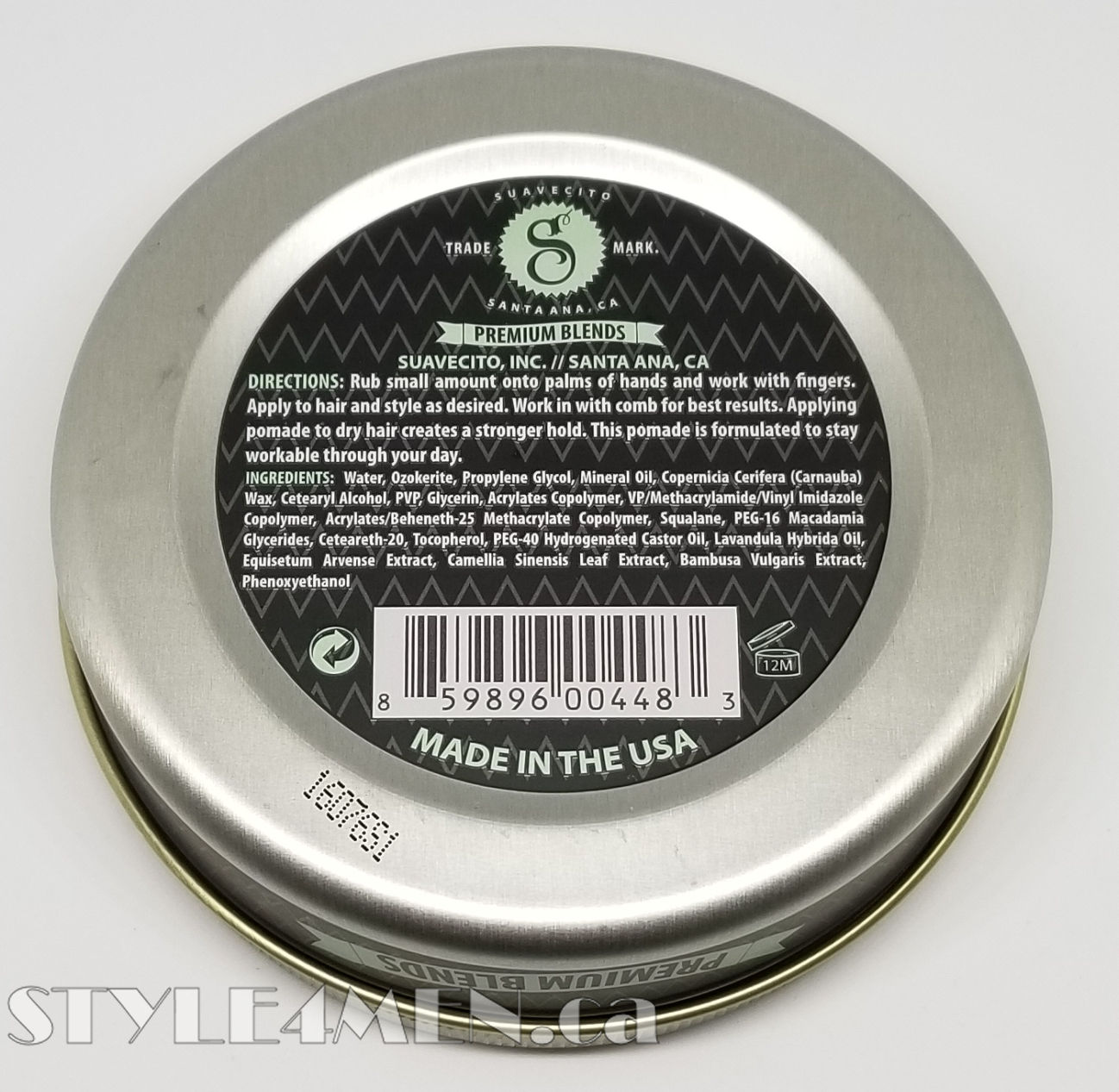 If you already like creams and have had good success with this type of product, you will like the Premium Matte Pomade from Suavecito.  If on the other hand you like the results of "POMADES" you will be disappointed.  It is an entirely different type of fixative. I got to work with this product in two different hair styles; a very short fade and very long uppercut.  In both cases the hold was too weak to maintain the desired style.
In closing , I am very sad to report that this is the "FIRST" Suavecito product that is not a winner with Style4Men.
You can find this product with these vendors: