Tenax Extra Strong Hold Pomade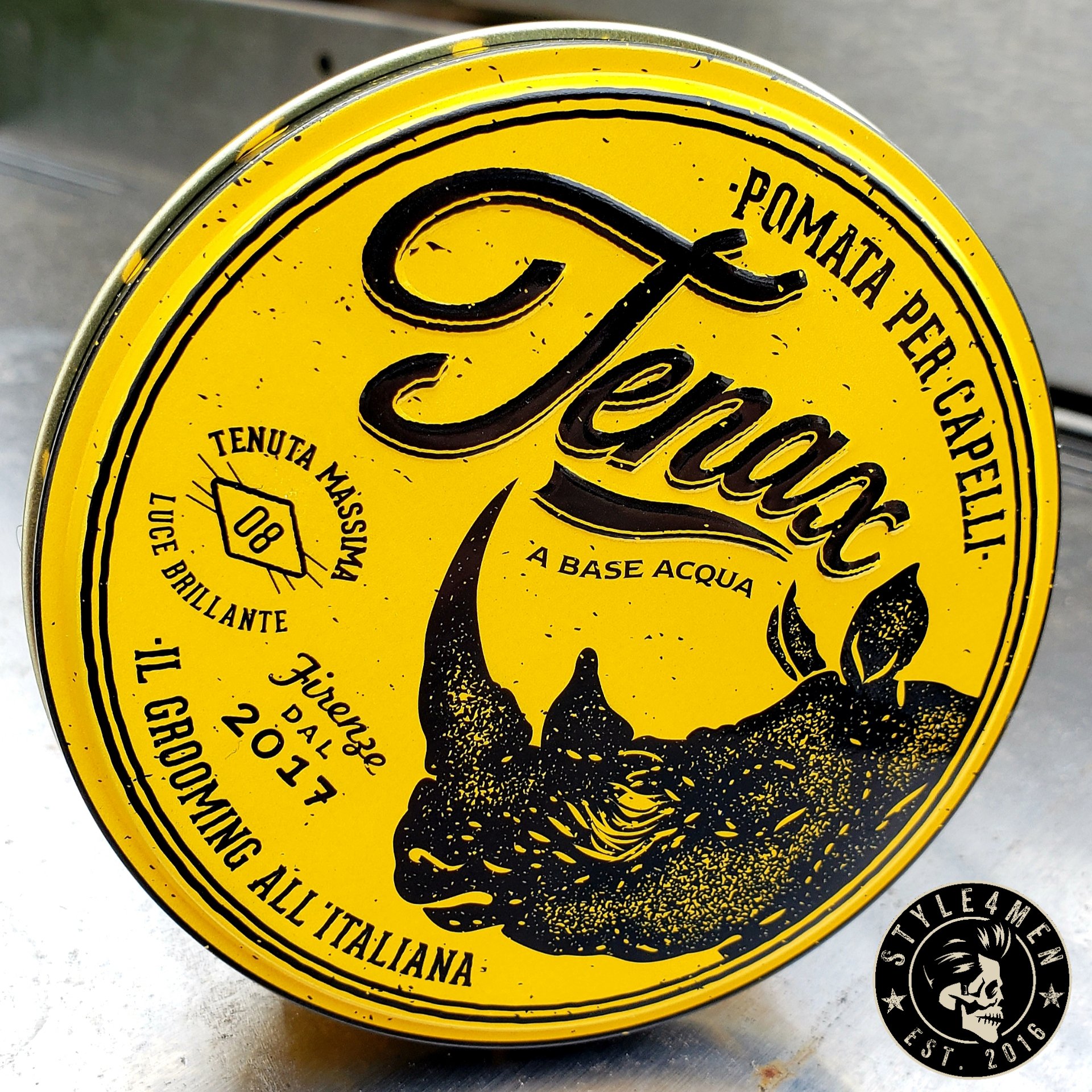 In 2017 the Italian shaving giant PRORASO launched the Tenax pomade brand. Clearly someone at the head office in Fiosole (Florence) figured that they were missing out on a piece of the business.  Proraso products have impressed me at every turn and the brand has earned a special place in my grooming cabinet.  Already being a fan along with the tasteful vintage presentation, Tenax immediately got a spot on my wish list.
It took me a while to finally purchase a jar as my options where initially limited in Canada. That said, the good folks at FENDRIHAN offer the full range: Hair Cream, Hair Gel, Extra Strong Hold Pomade, Total Hold Pomade and the Matte Pomade.

In this review, I opted for the Extra Strong Hold Pomade (yellow jar) as I typically can benefit from all of the control I can get.  My wavy mope having plans of its own!
Up front, the jar labelling is very attractive and completely stands out with a vintage/aged painted finish.  The rhino logo in of itself is also totally unique and gives the brand an element of charisma.  The 125 ml jar is large and flat and made out of metal.  As much as I love the jar's look, there are two observations to be made: the lid is not a screw on and as such doesn't close as straight forwardly as a screw on lid.  Secondly, the metal is rather thing and you will feel a slight bend when working with it while opened.  Basically, as long as you are aware and act accordingly, everything is good.  The inside of the lid has a thin layer of rubber like substance to create a proper seal.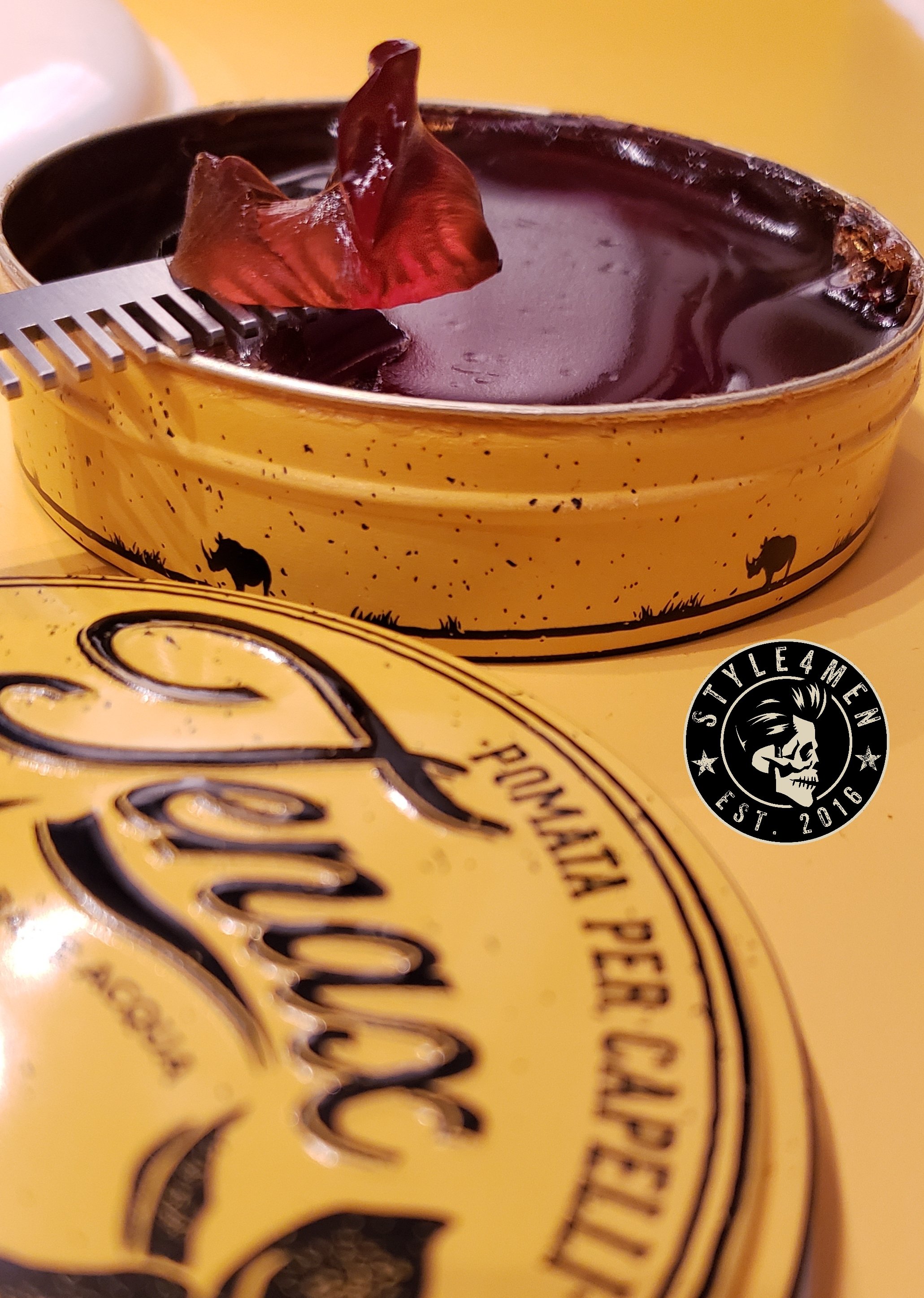 Upon opening the jar you will be presented with both a beautiful pomade and a rich fragrance.  The pomade is dark amber with the typical consistency of a water based gel-pomade.  The aroma reminds me of a milder Proraso sandalwood aftershave splash.  This would make perfect sense for Proraso to give the pomade a little edge from their collection.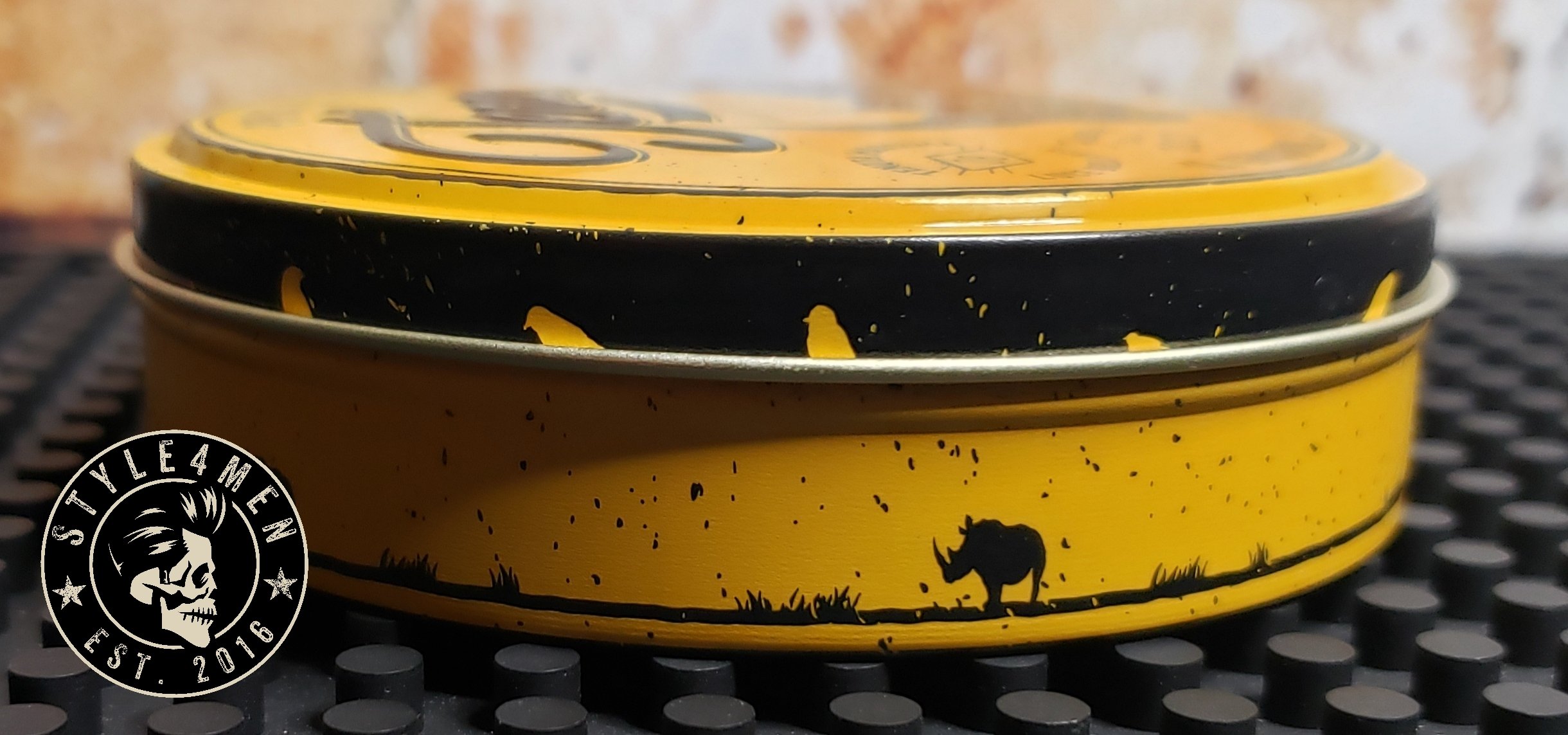 This is a very nice product to work with; smooth, workable and easy to blend in.  Now, that might make you think that it will offer limited hold, but I can attest that this is a worthy "strong-hold" pomade.  Considering that I am now almost 4 haircuts behind my normal grooming regimen, there is a lot of hair to hold in place.  ?  It is a smooth strong hold.  In other words, the product does not dry into a solid cake.  The hair remains workable.  Slight firmness at most.
Here is the rating on a scale of 1 to 5, where 5 is a perfect score.
Hold: 5
Scent: 5+
Shine: 5
Texture: 5
Feel in hair: 5
Facility to wash out: 5
Now where the product surprised me the most is with its level of shine.  This product produces a shine usually only attained by old-school grease based pomades.  When water based products try to offer this level of shine it usually comes to the expense of "hold" along with a greasy/oily feeling.  None of that here!  The Tenax pomade is offering both; hold and shine equally! And as a result, is pretty much like no other out there.
As mentioned above, I have enjoyed working with this product, but my hair is really too long to style into anything worthwhile or at least in something I am impressed with. I am really looking forward to revisiting this pomade when I am back to my "normal" cut.  That said, the overall Tenax experience has put a big smile on my face: the super original jar, the phenomenal scent, the ease of usage and finally the real performance. Basically, if it can hold my current mope in place for a number of hours, it will rock my normal cut!