The all steel anti-static Comb by Steel Tooth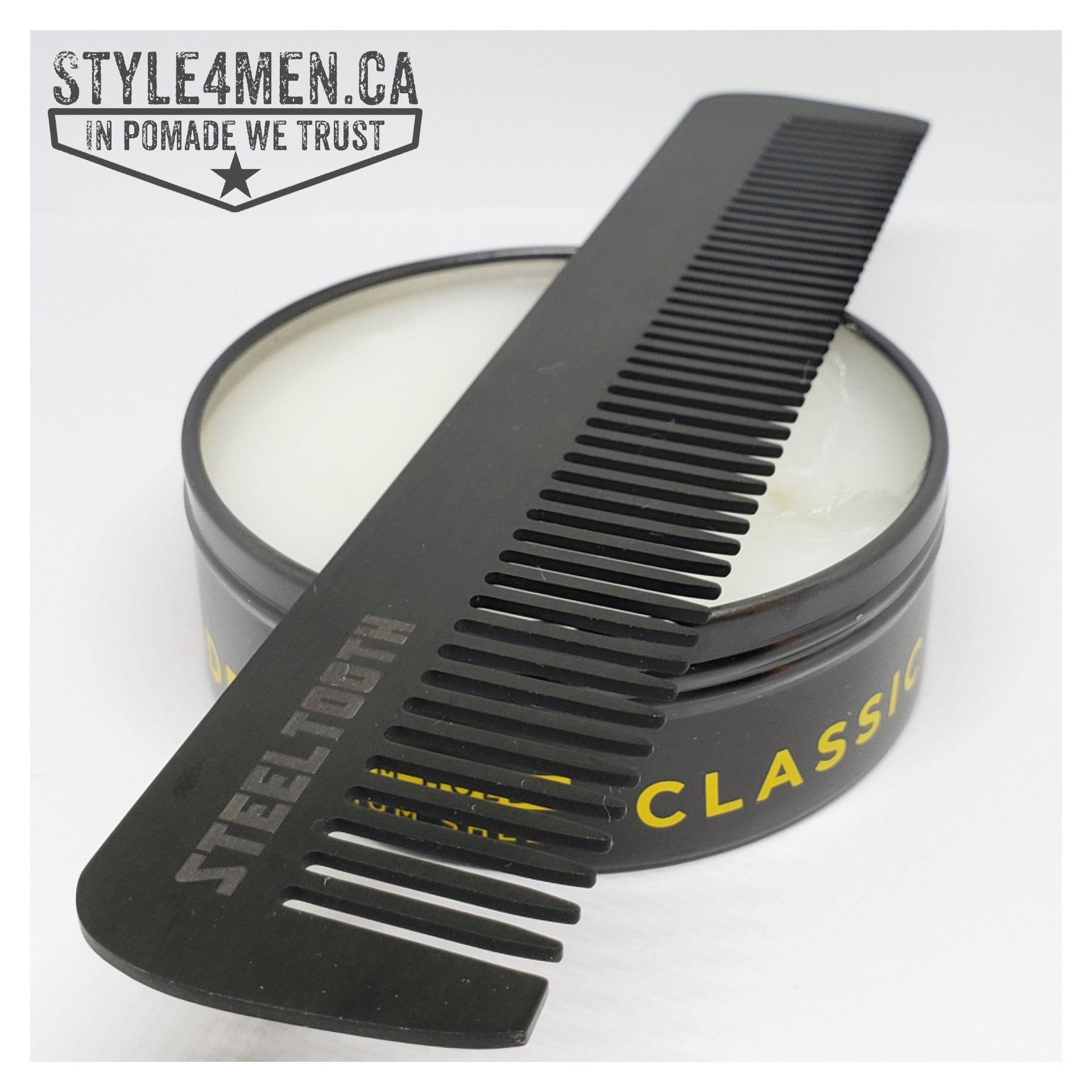 As any gentleman using pomade will know, a comb is an essential tool to have in your arsenal.  There are a number of interesting combs out there, but very few are made out anything else than plastic.  Yes, there are a few nice wood options, but these tends to be pricey and are comparable to their plastic counter-parts in terms of longevity.  When you move to metal, the selection drops dramatically.  The folks at Steel Tooth aim to fill that gap by making and offering a nice range of stainless steel combs.  For the purpose of this review, we are working with their True Steel Retro Apex in black.
Shout out and thank you to Nick at Steel Tooth for making this review possible.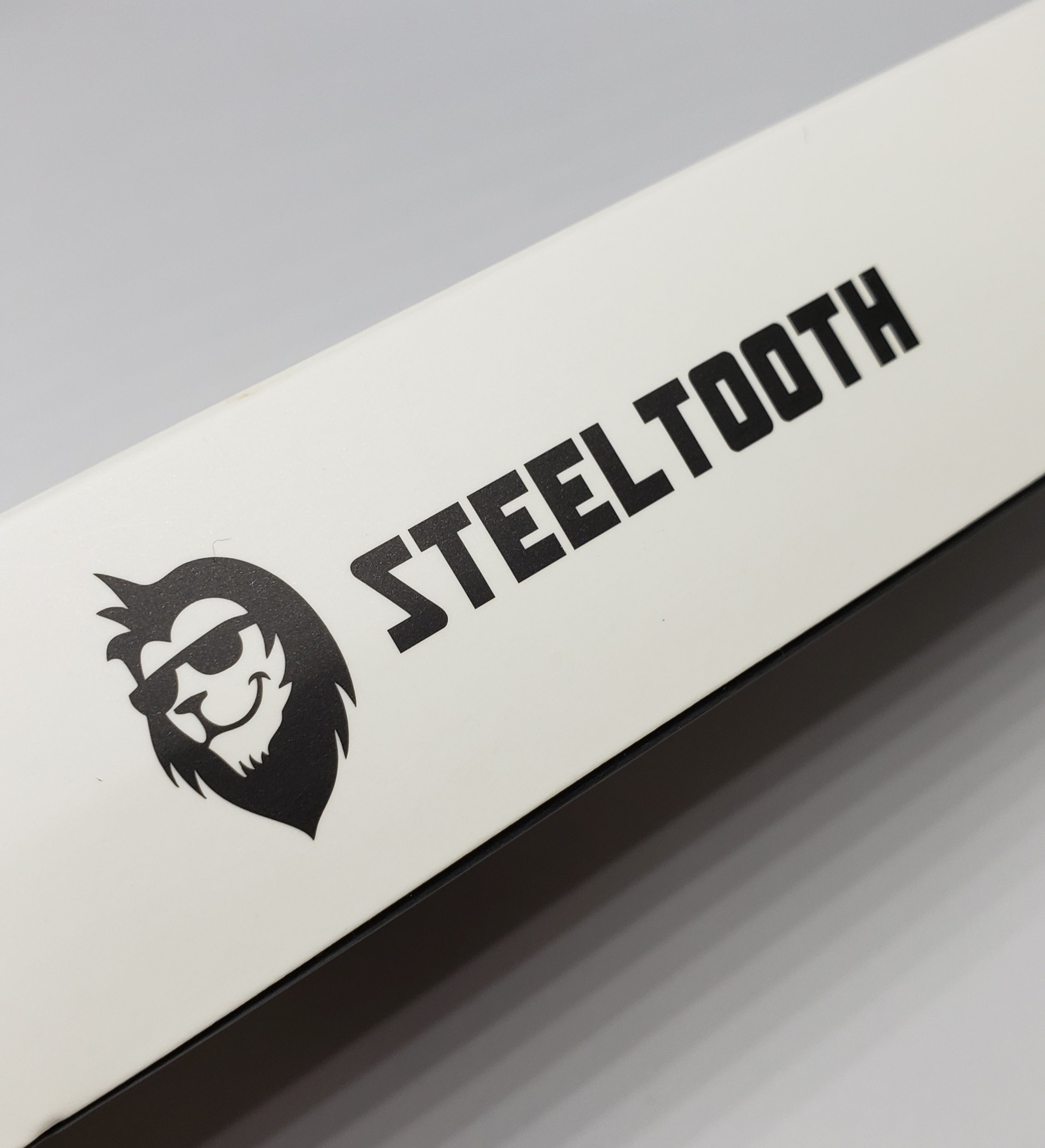 This is a 7 inch long comb (18 cm) with the teeth being spaced at 3 mm making it a perfect all-around comb.  I typically work with 2 types of combs to style my pomp.  First, a very thigth one for my sides and back which I keep as short as can be without being skin faded.  Then I use a hair pick for my bangs.  This comb is a perfect compromise as it can handle both jobs.
Here is my unboxing and first impressions.
Aside from the obvious cool factor (The dudes got a steel comb!  How slick is that?!), a steel comb will appeal greatly to grease based pomade users as this comb will be very easy to care for.  Just rinse it under hot running water to wash off any remnant grease – done!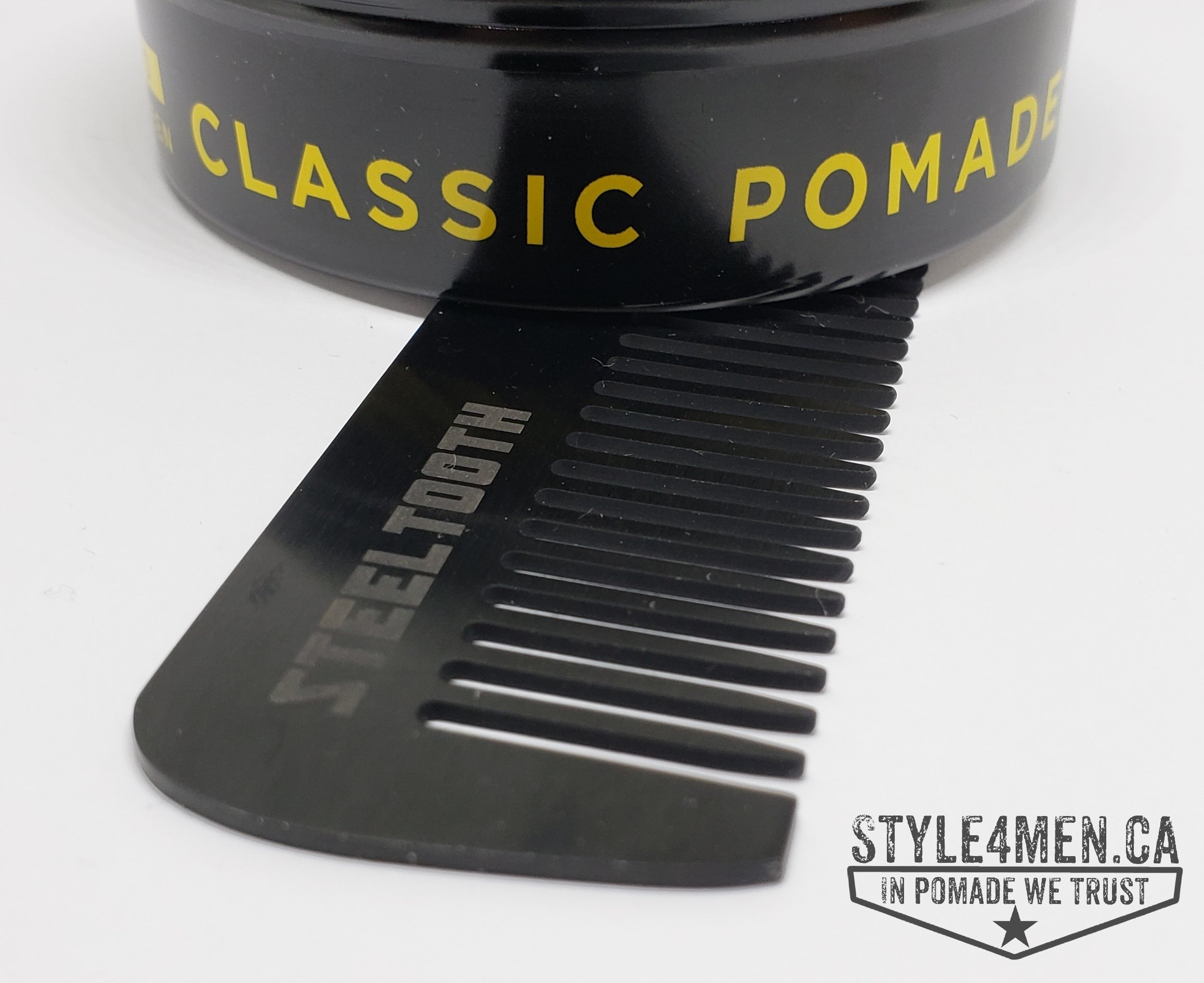 Putting an inexpensive plastic comb in your back pocket as a backup might be a natural reflex.  If you loose it or give it to a Greaser in need, it's all good.  Obviously, you might have to think twice about that with this bad ass comb since you might want to pass it on to the next generation.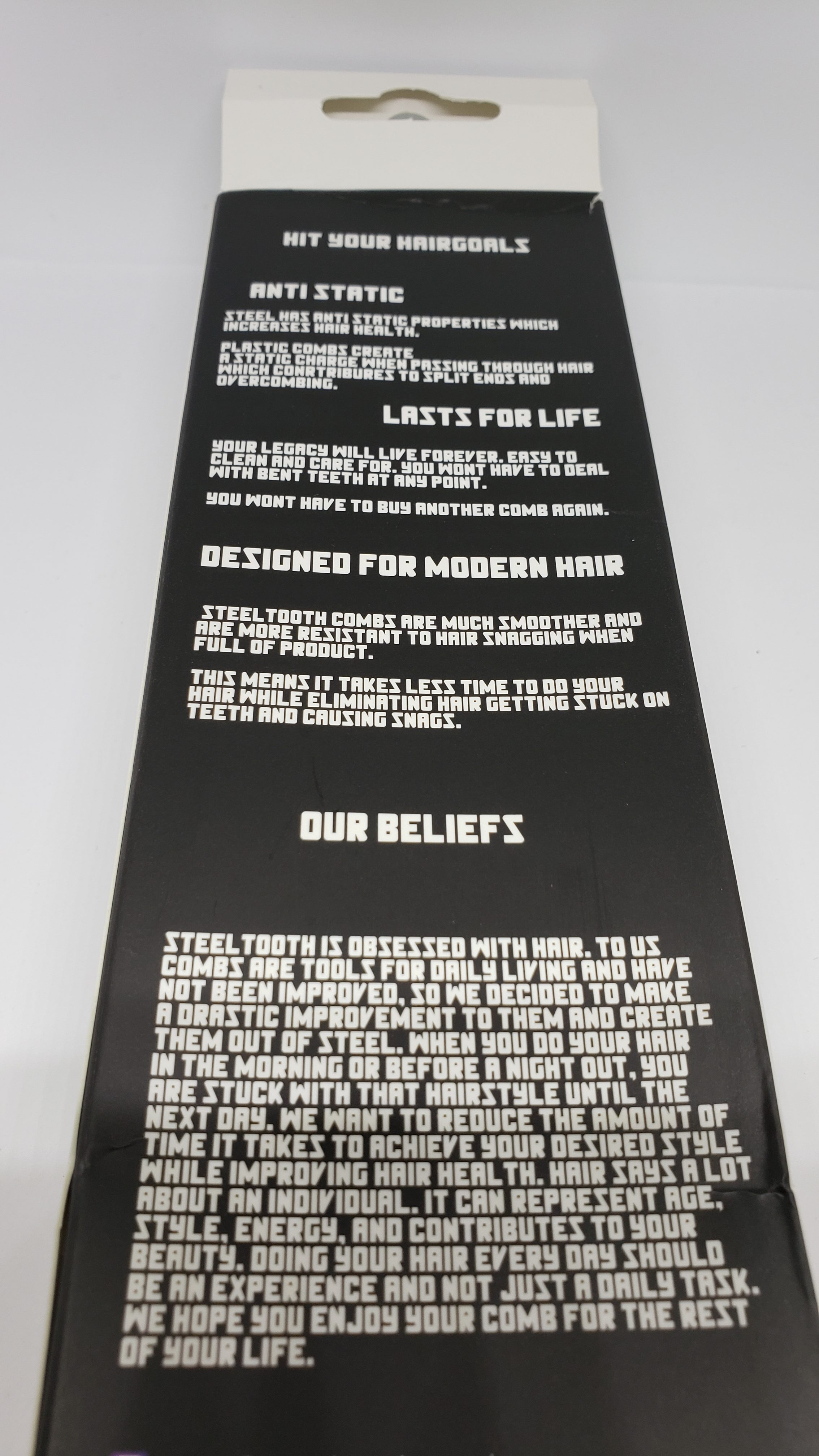 Shop directly with Steel Tooth using this link: