The beautiful Defining Pomade by Lock Stock & Barrel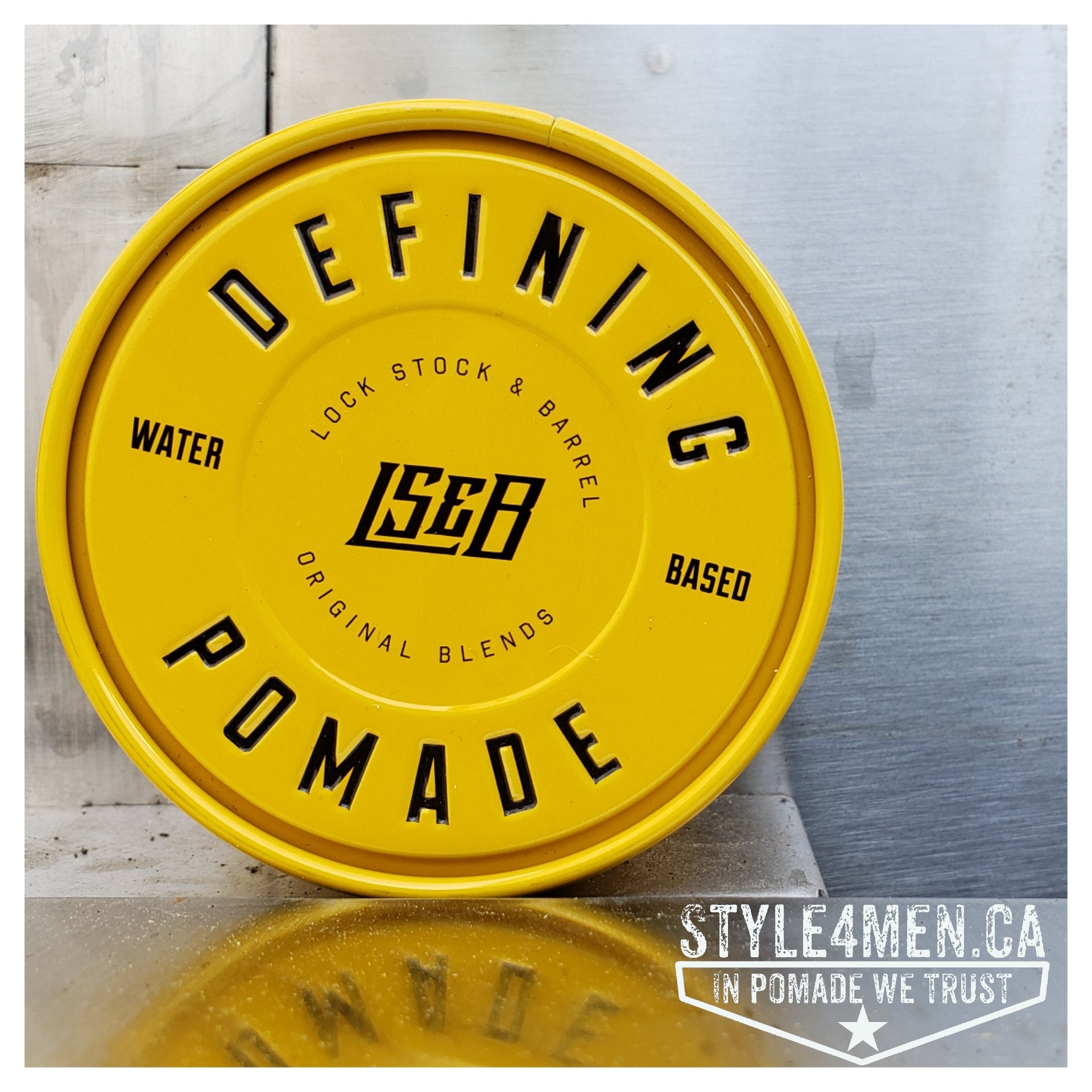 Today's Pomade under test is the Defining Pomade from our British friends at Lock Stock & Barrel (LS&B).  The defining pomade is the one in the yellow jar.  It's an important detail since they guys make quite the array of pomades.  I can just imagine myself walking in their lab, like a kid in a candy store, ogling over all the jars and concoctions!  🙂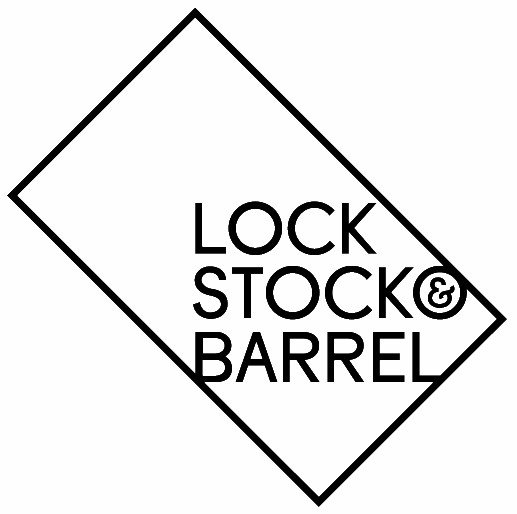 In popular culture, Lock Stock & Barrel means: including everything or completely.  It is also an awesome villain movie from the 90's. Considering the large product line, I am going to go with this name being chosen to reflect exactly that – we've got you completely covered.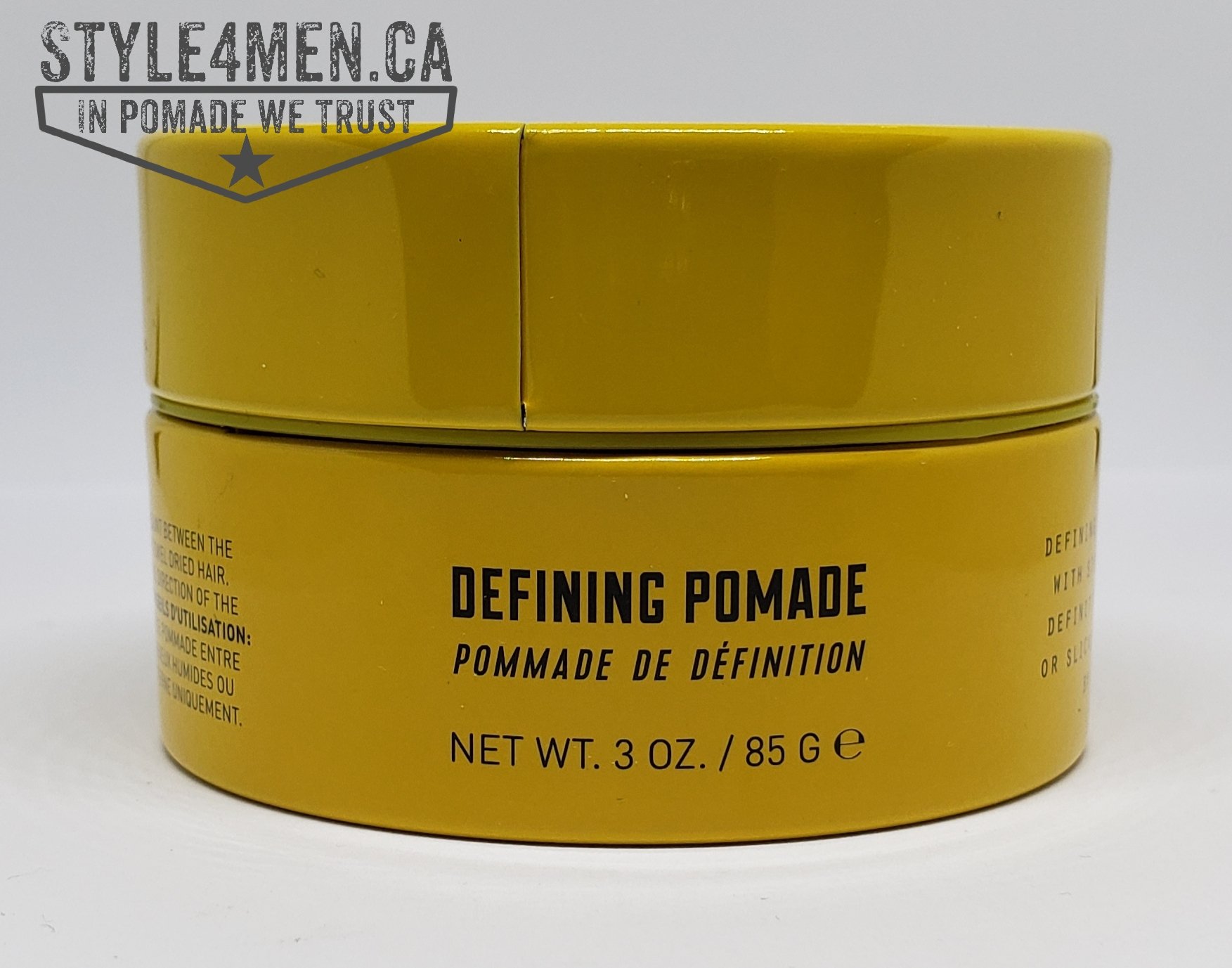 For the purpose of this review we are working with the LS&B Discovery Pack.  This beautiful box contain the following:
Defining Pomade
Original Pomade
Matte Pomade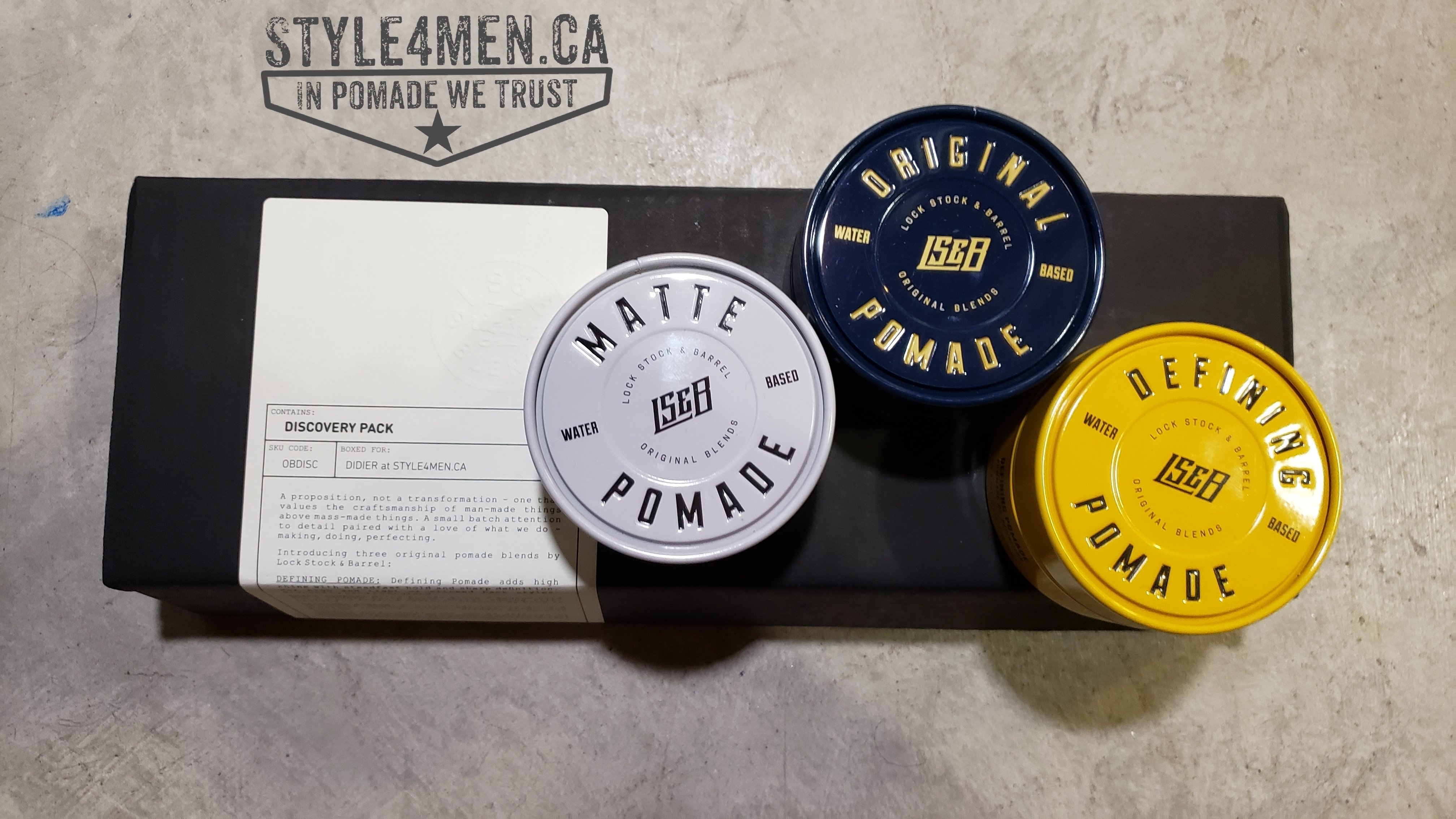 Shout out to Claire at Lock Stock & Barrel for making this review possible.
We can't really jump into the pomade without first covering the jar.  I am a sucker for good presentation and the boys (and gals for sure) at LS&B have gone all out.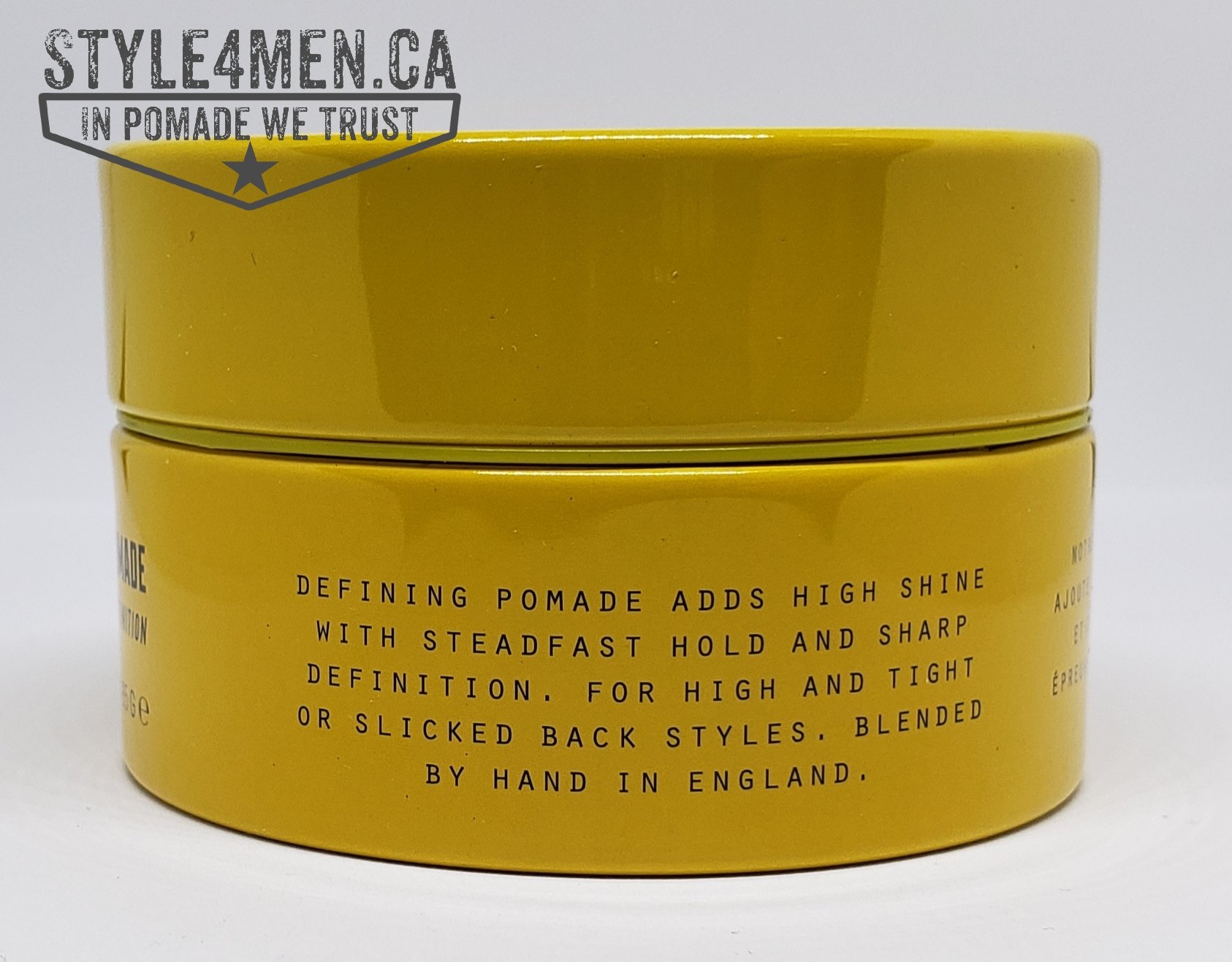 Nothing says authentic like a proper metal jar with a stamped lid!  This is in the "Authentic" category.   For my vintage taste, these jars are flat out winners.  But the fun doesn't stop there!  Oh no, it continues full on when you open the jar and are welcomed with a beautiful and simple aroma.  Life is all about the simple pleasures.  To my nose this pomade smells like ginger ale. Perhaps a little bit more subtle than that, but that's the first thing that came to mind. I found myself picturing a bubbly ginger soda.  Maybe even with a "Ginger"!  J
Now what about working with this pomade? It is a proper jelly water-based pomade: easy to relax and easy to blend in.  Plainly said: Very Nice! The hold is real and I had no disappointment there.
I should come back on the name of this product; Defining Pomade.  This might be a tad misleading as "defining" could suggest a finishing product or in other words a product that is part of a product set.  This might be true, but I used it on its own as a single solution and was thoroughly impressed.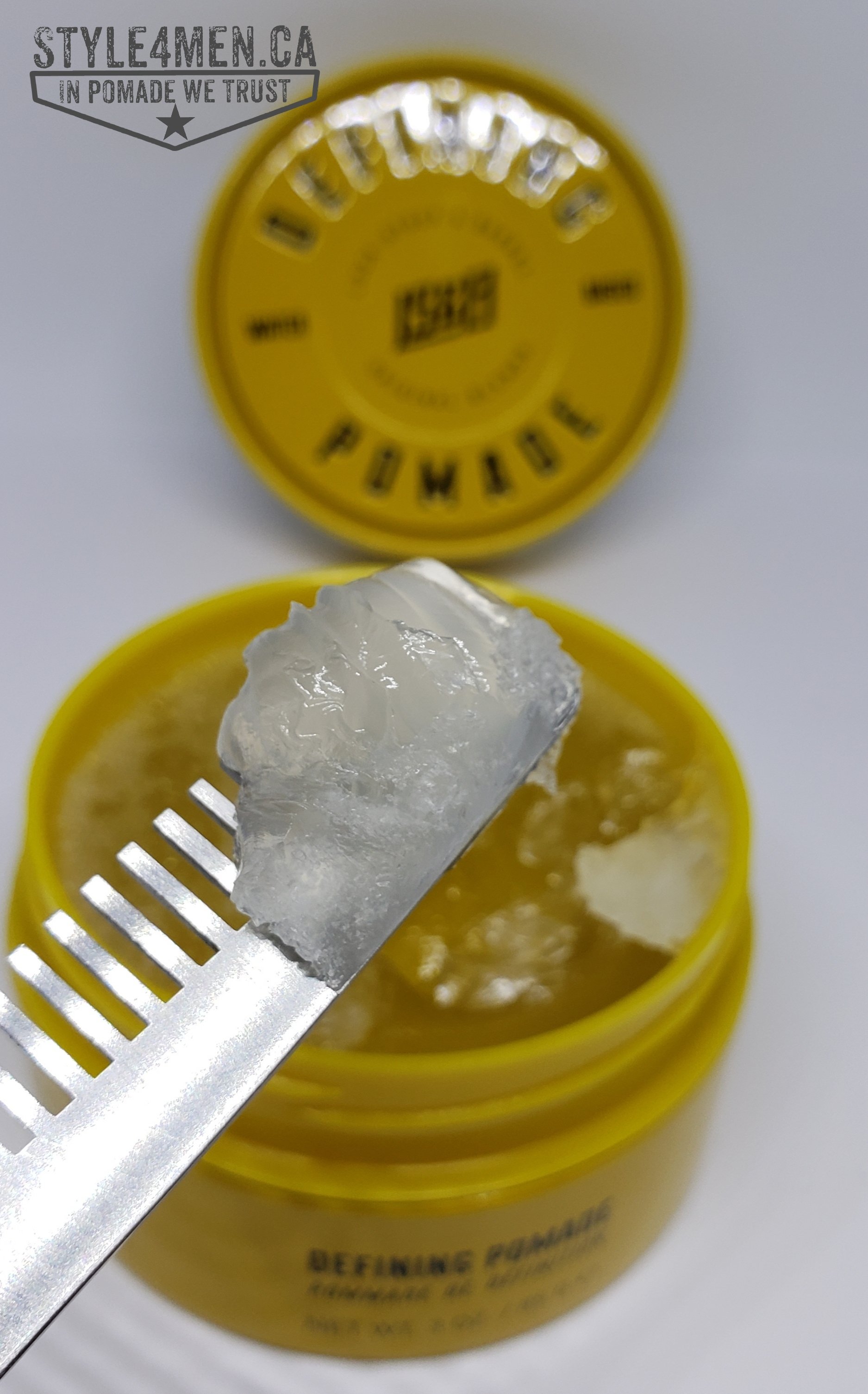 Here is the rating on a scale of 1 to 5 where 5 is a perfect score and/or level of shine:
Hold: 5
Shine: 3.5 (A tad shinier than your regular water based option)
Texture: 5
Feel in hair: 5
Facility to wash out: 5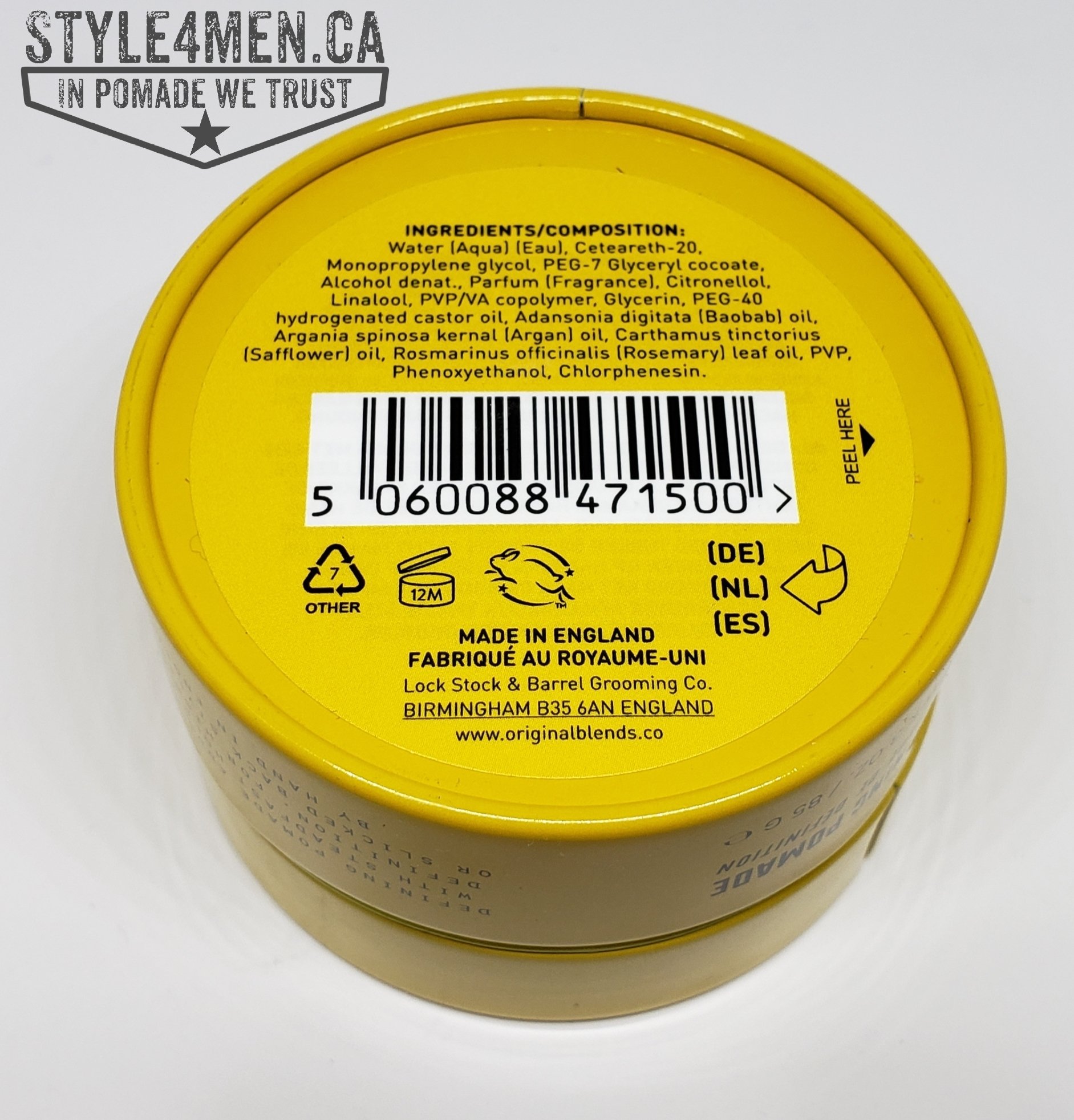 Basically this is a winner all around! Fantastic presentation, fantastic scent and fantastic hold! These 3 F's are not be confused with a bad reported card.  In pomade terms, it is a perfect score! As this is a water-based product, there is not a long-term commitment as you can wash it out when you're done. Stay tuned for more reviews covering Lock Stock & Barrel.
We give 5 stars!