The sweet firm hold pomade by Biner's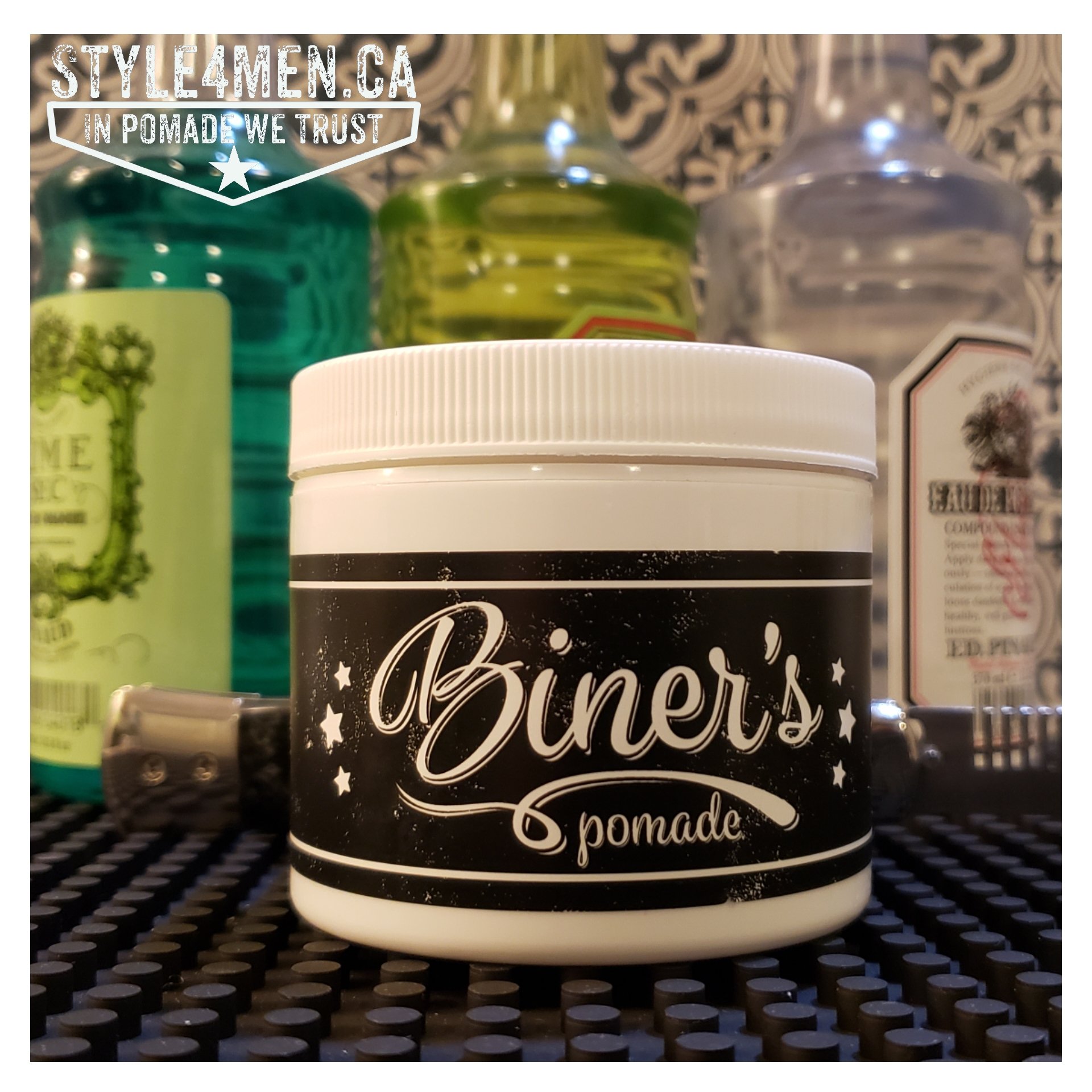 Over the weekend Mrs. Style4men and I headed out to Montreal for a little R & R.  As part of that we had a scheduled visit at the Dillinger's Boutique / Barbershop.  The highlights of that fantastic visit will get a post of its own.  During the visit, JB, the owner of Dillinger's introduced me to a new pomade: Biner's Pomade.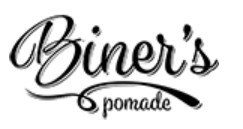 This pomade was created by one of his Barber friends who had given him a few jars to try out.  In his infinite wisdom, JB figured it might be a good idea to pass on a jar to me to try out!  Thank you so much for doing so as this pomade is putting a big smile on my face.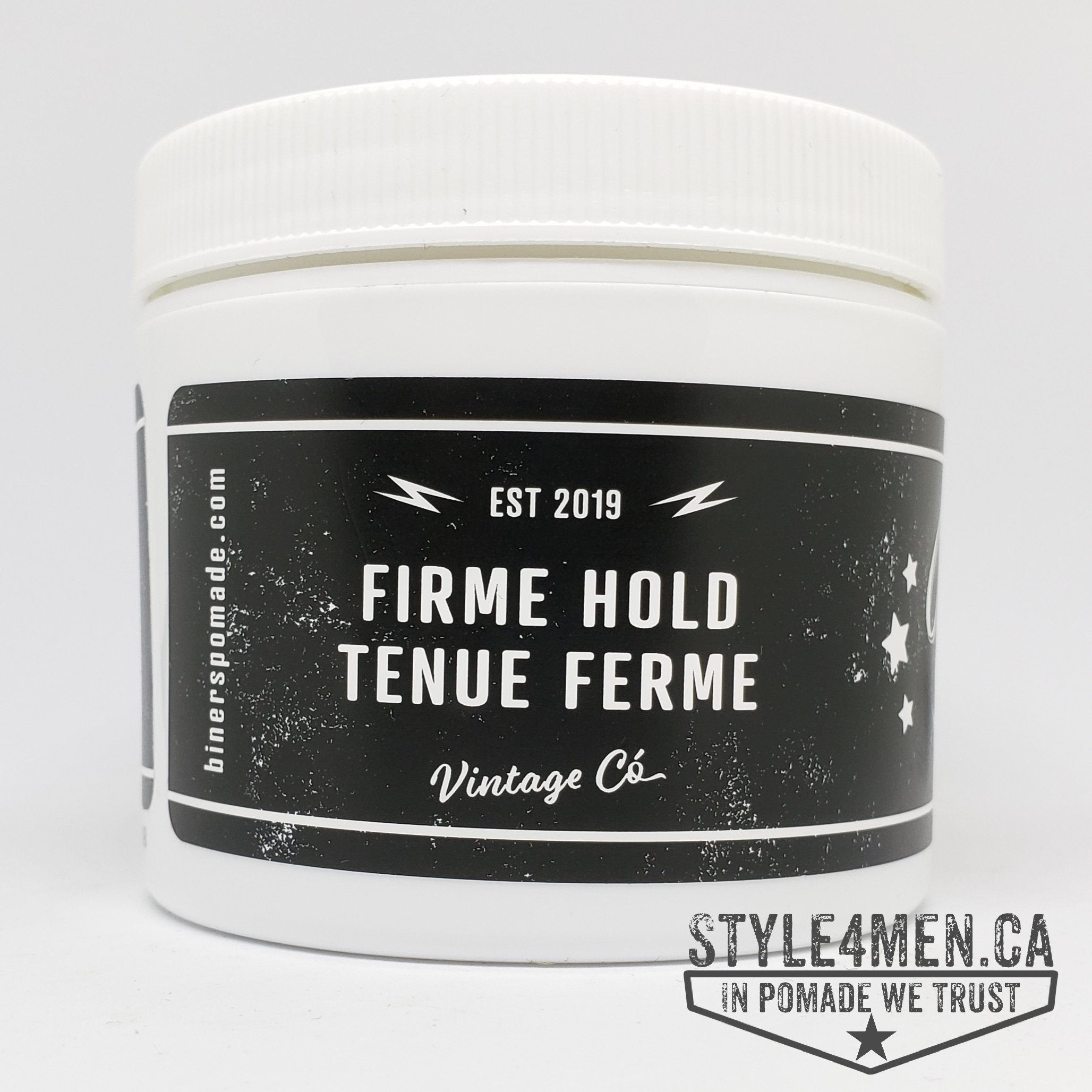 Let's start from the top!  Biner's Pomade is Canadian project taking root in Ste-Marthe-sur-le-lac close to Montreal, Quebec.  Eric Binette who is the Master Barber at "Salon Barbier Eric" decided that it was time to have his own pomade so he sourced the job to a local lab with his very specific requirements.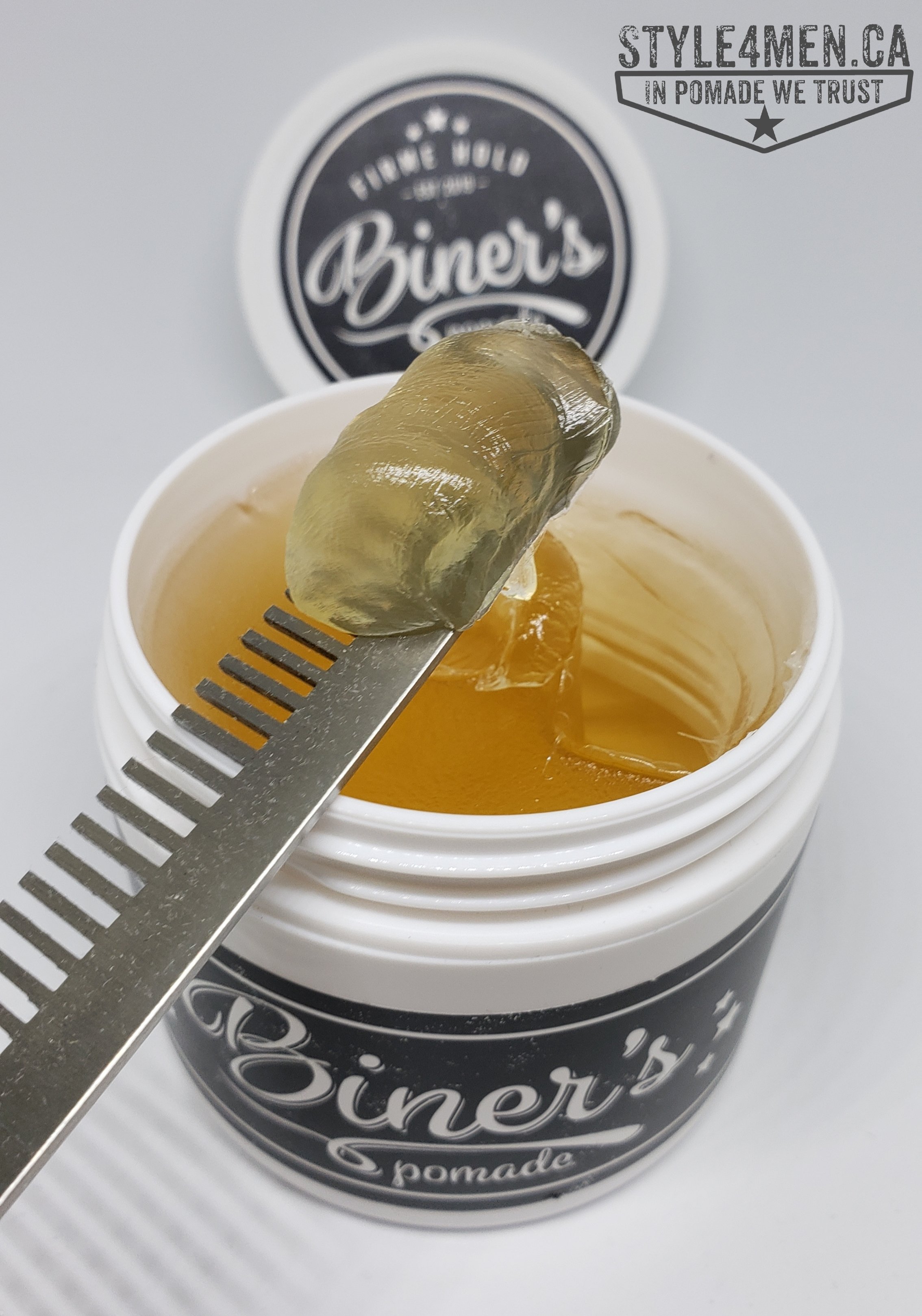 This is a water based ringing gel pomade.  For you regulars, you know how much I love these.  The jar is the standard 114 gr white tub.  The improvement is that the lib is ribbed to help the opening/closing.  The labeling is elegant, simple and timeless.  This presentation keeps in hand with that authentic Barbershop vibe.  At 13 ingredients this is the way we like it, short and sweet.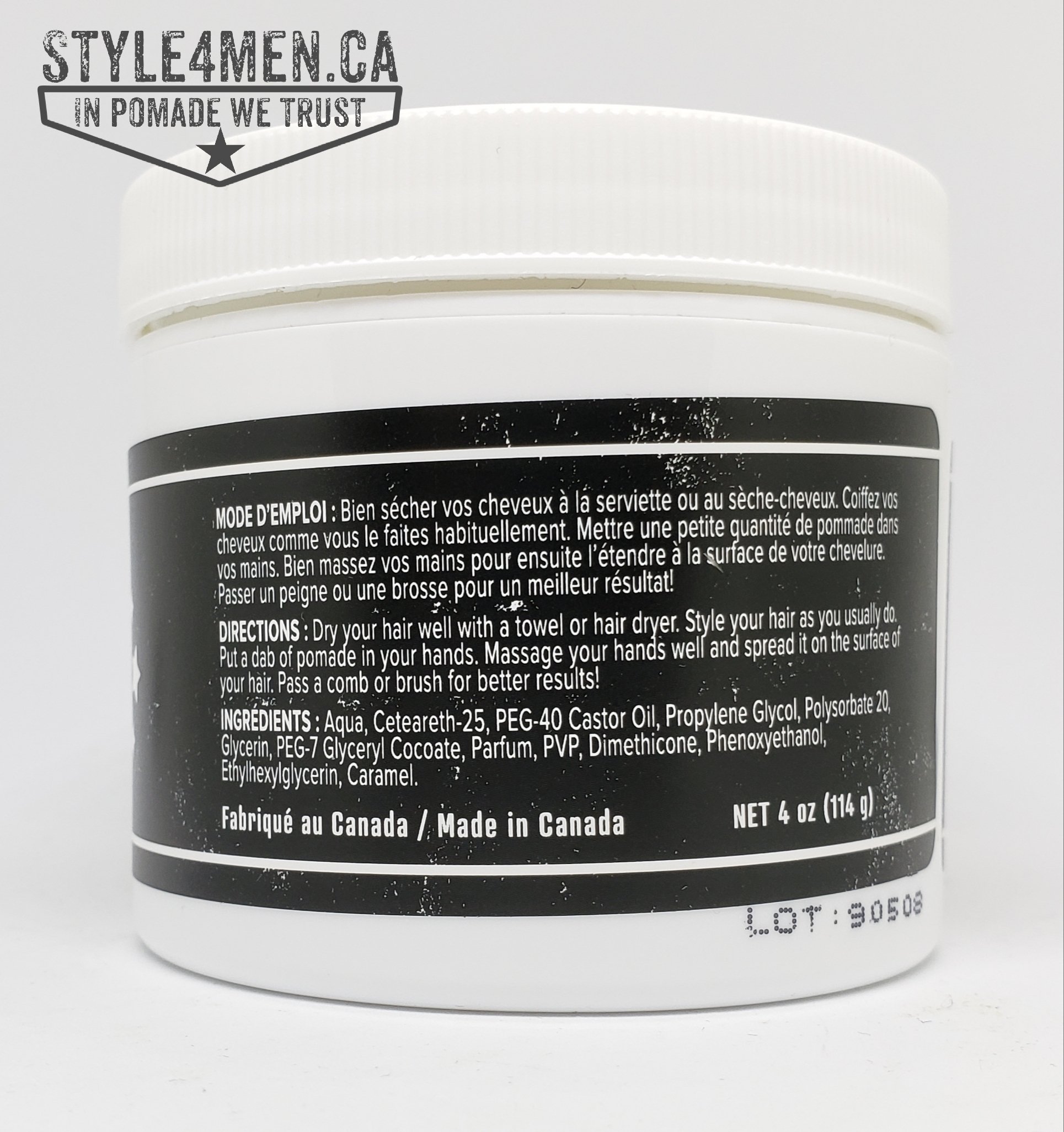 This brings me to the scent of this pomade.  Well…it's a treat!  Apple and musk are the first elements that my nose detects.  What I presumed to be musk is in fact fern. As per Biner's: "with fruity apple, nectarine and blackcurrant head notes, supported by a fresh heart of fern, chamomile and eucalyptus, it ends with a subtle note of patchouli and sandalwood."  Plainly put, it's a winner!  I loved it, Mrs. Style4men approved and so did my Stylist!
This pomade is now on Amazon!
I styled my mope this morning with Biner's.  Easy to scoop out.  Easy to blend in humid hair.  Real hold!  As I got my undercut refreshed at lunch along with a hair wash, I restyled with Biner's again and was impressed…again!  I will say that I am doubly excited about this product because it has been a little while since I tried out a new pomade.  The bulk of the recent tests/features have been either been beard oils or shave related products.
Here is the rating on a scale of 1 to 5 where 5 is a perfect score and/or level of shine:
Hold: 5+
Shine: 2.5 (think healthy luster)
Texture: 5
Feel in hair: 5
Facility to wash out: 5
In closing, the Biner's pomade check's all of my boxes.  Made in Canada, water based, strong hold, original fragrance.  Well done Biner's!  Bravo!