Toucan Trading's Tropical Summer (2021) Pomade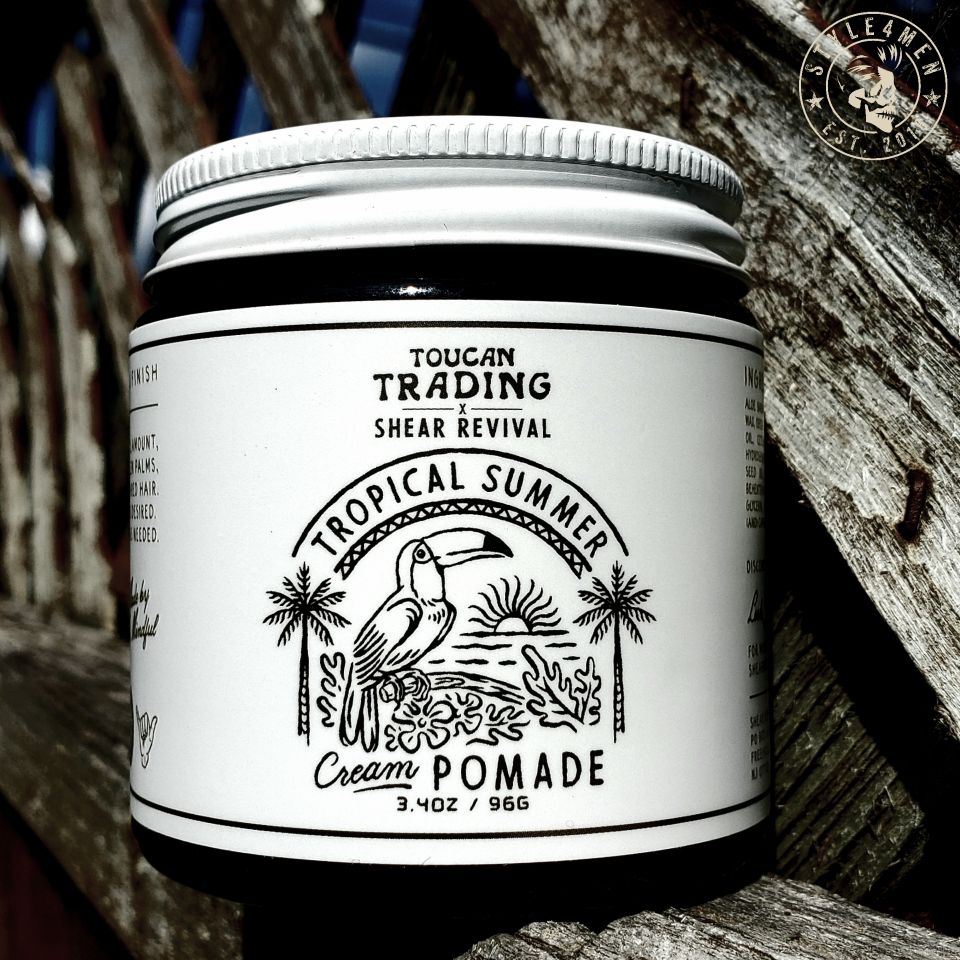 Toucan Trading and Shear Revival have joined forces to produce a collaboration cream pomade: Tropical Summer.
Presentation wise, this one scream classic-vintage in a dark brown glass jar with a white metal lid.  We also get a perfection rendition of the new Toucan Trading logo which further sells that retro-tiki vibe.  With the jar being glass the whole thing has some great weight.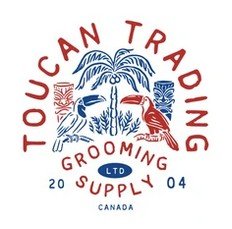 When opening the jar you are greeted with a lovely white cream/paste pushing a delicate banana /pineapple fragrance.  Very mild, but just enough to make you bring your nose closer.
The cream is very smooth and a cinch to scoop out.  Same for application.  I will go further and say that this one is nicer to work with than many others and it doesn't seize up right away.  You have plenty of time to blend it in and style your mope into something decent.  I will assume that this is due to the high level of aloe vera.
The beauty of this cream is the resulting natural finish.  My hair didn't look like it was full of product.  It's a nice matte thing.  The hold is very decent.  That said, for my crazy unmanageable mope this cream couldn't give me that all-day hold.  So it's a perfect product for date night OR as a pre-styler.
Think of a pre-styler as a primer before painting.  You don't have too, but the end result is much better and easier to achieve. Basically, blend in a small scoop to create shape and volume and then lock that master-piece in with a hair spray or a touch of pomade in order to rock it all day long.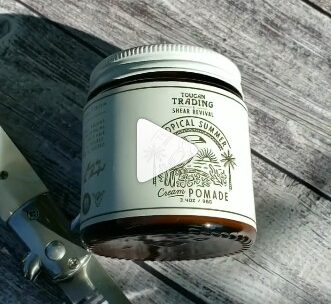 In short, Toucan Trading & Shear Revival have created a rather unique cream that is worthy of you interest if you are looking to create; volume and texture in a matte and natural looking finish.