Triumph and Disaster – Beautiful vintage-chic packaging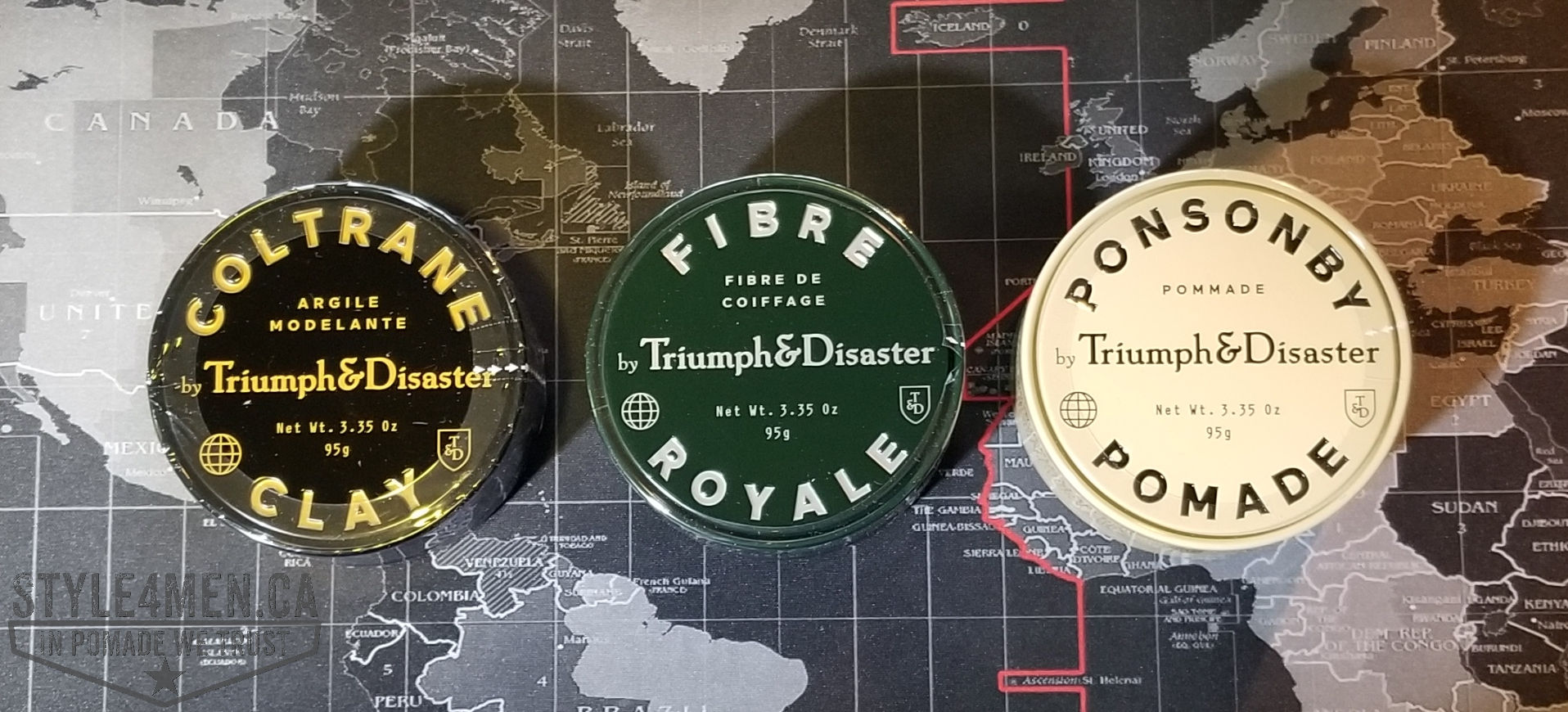 As part of my regular search for new products, the name Triumph & Disaster has come up a number of times in the past year or so.  The presentation and packaging of this brand is vintage-chic perfection.  The brand name "Triumph & Disaster" is equally original and appealing as it conveys situations all of us can relate to.  As a brand name, it is rather brilliant!  So I obviously wanted to get my hand of some of these products and give them a try.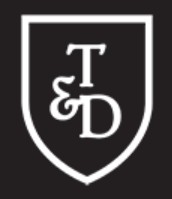 I hope that the product pictures will convey just how well done these pomade cans are done.  Naturally, a container has to do the job of holding and protecting your precious creation, but it also has to have some appeal to not be ignored.  Triumph and Disaster can count a second triumph here, as the packaging screams timeless elegance. The choice of material, colour arrangements and overall tasteful simplicity are from another time.   Actually, it's retro-chic perfection! The metal thin cans are painted and stamped given them a vintage feel.   Contrary to most pomade jar where the lid is just that, "a lid", here it is all encompassing and wraps up the whole jar.  Once opened, you will find a plastic liner reinforcing the container.
Triumph and Disaster offers 3 hair fixative options:
PONSONBY POMADE – Medium hold, high shine
COLTRANE CLAY – Medium hold, matte clay
FIBRE ROYALE – Strong hold, matte fibre
A very special shout-out and thank you goes out to David at Triumph & Disaster for supporting Style4men.ca and submitting some product samples for our testing.
BTW – this brand comes to us from New Zealand.  So quite the travel!  Other notable brands worth mentioning that also are coming from that part of the world: Uppercut Deluxe, King Brown.  Clearly our friends from down under are in the pomade party as well. 🙂
Up front, Triumph & Disaster states the following on their jars:
Engineered with nature.
No animal testing.
No silicones.
No parabens.
You can think what you want, but a product maker going out of its way to make something that can style your hair with healthy ingredients while being respectful of our blue planet gets kudos for us.  Note that these statements are true for all 3 above mentioned products.
OK so onto testing. Basing myself on the hold and shine indicators provided on the jars, I started with the Fibre Royal.  I then tackled the Poisonby pomade and finally tried the Coltrane Clay.  Spoiler alert: the Coltrane Clay turned out to be my favorite of the 3.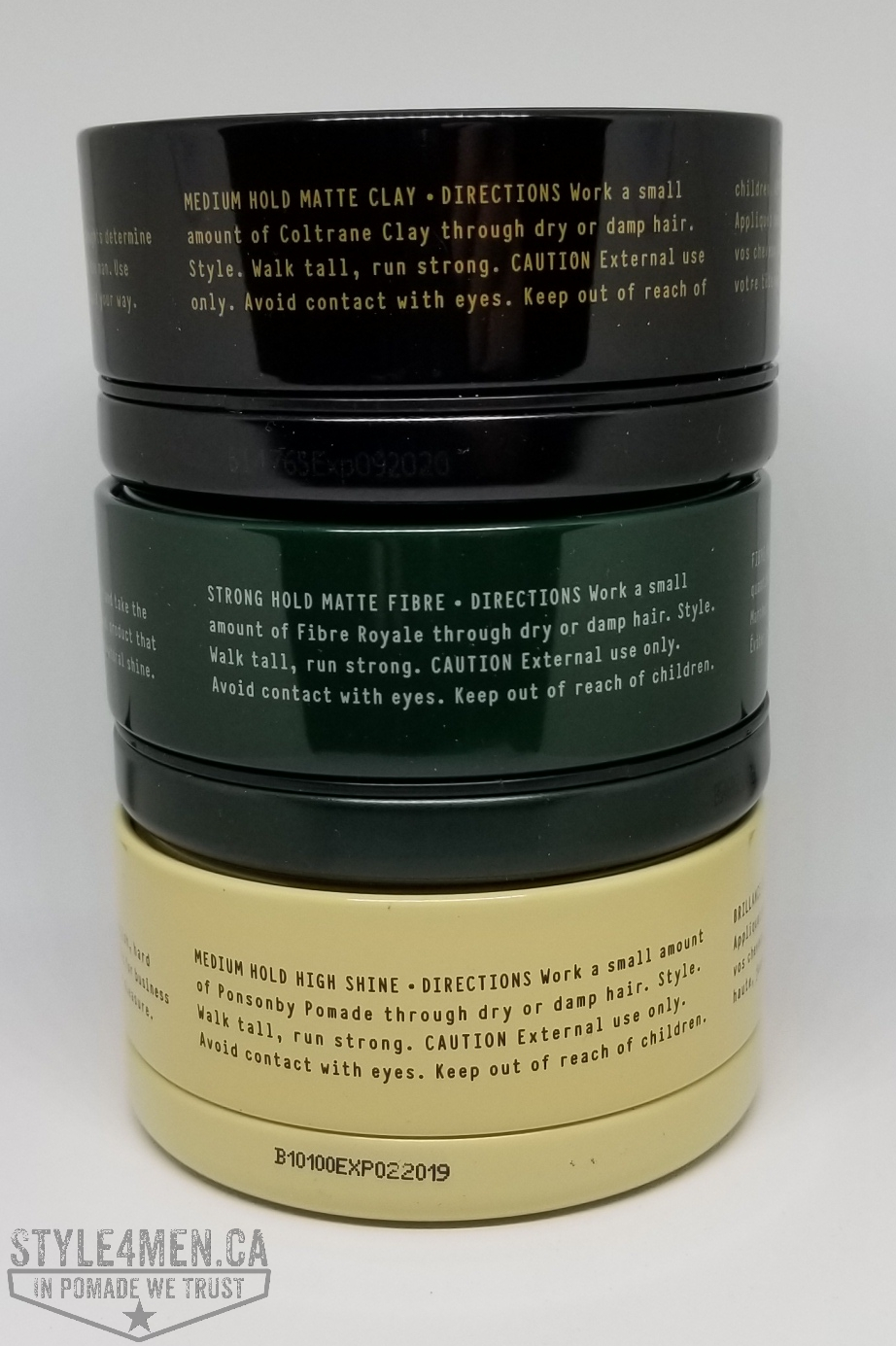 Not being a Stylist I am limited on the number of different heads I can try these products out on.  I am essentially always testing  on the same hair, my own. Another challenge is figuring out the best way of applying a given hair fixative: damp hair, dry hair, using a hair dryer, etc..  By that I mean that the manufacturer will suggest certain applications tips but really you need to figure out how the product will work for you. Sometimes you need to call on outside tools to get better results for example a hair dryer.
FIBRE ROYALE
I started with the FIBRE ROYALE simply because it indicated firm hold.  My hair being thick, wavy and somewhat unruly, firm hold are words I have learned to look for on hair products.  Upon opening this jar you will find a creamy paste.  It is an easy enough product to work with.  No trouble scooping it out or distributing it in the hair.  Once relaxed, the paste becomes more like a cream and can be evenly distributed.  You will have plenty of time to style your hair before the product starts to dry.  I used about the size of a nickel.  I found that even though the product indicate a firm hold, I wasn't able to maintain a pomp.  The product weight down my hair a bit too much. This was perhaps caused by the fact the product remained active.  I accelerated the drying process by helping things along with the hair dryer.  Using the warm setting, the paste dried well and gave a nice natural finish.  I don't like my curls and waves all that much, but Miss Style4men.ca does and she was very amused by the different look.  The hair felt nice and is totally touchable.  For my mope the Fibre Royale is a medium to light hold solution with a natural looking finish.  Perfect for a Date night.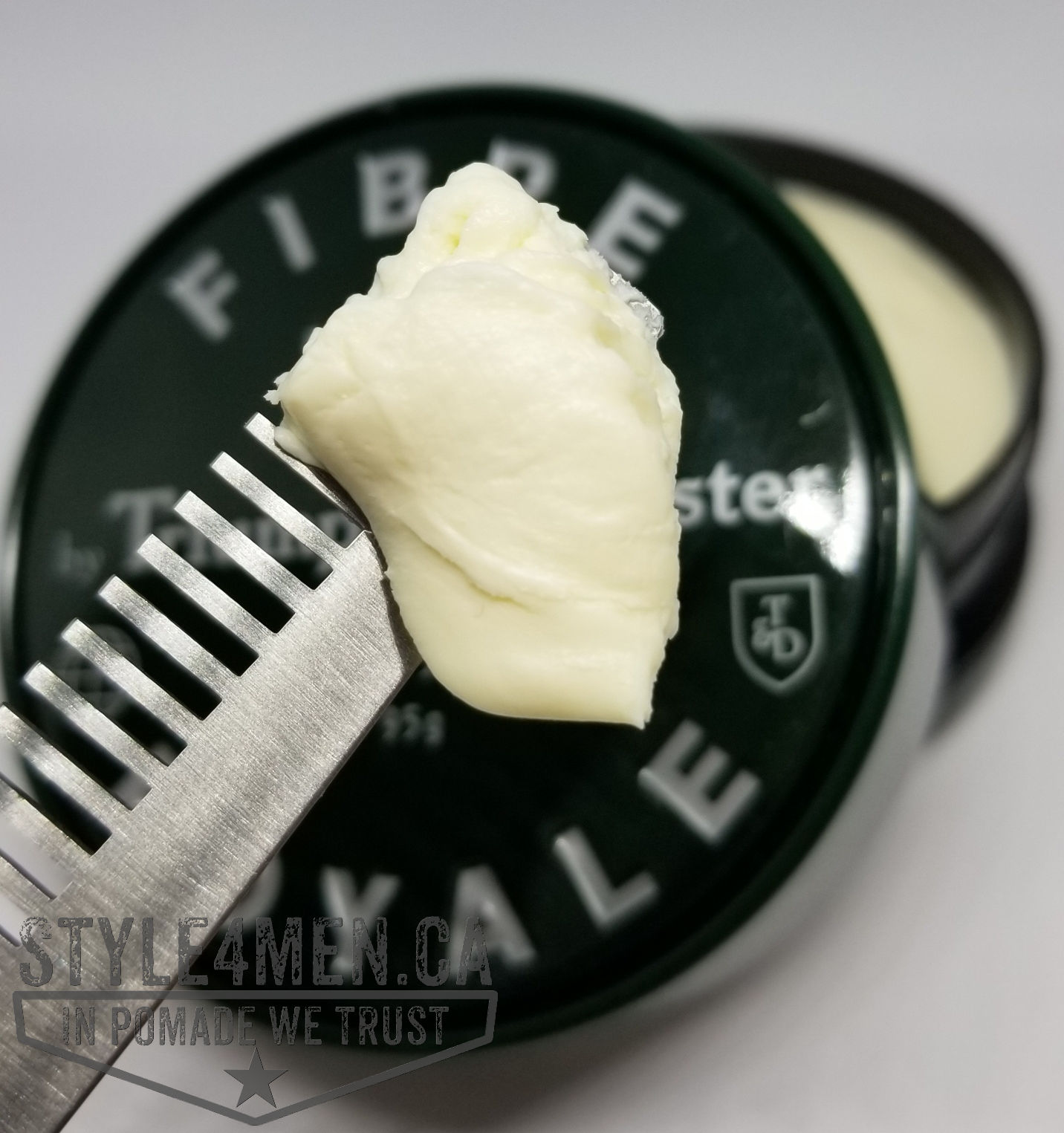 Here is the rating on a scale of 1 to 5, where 5 is a perfect score and/or level of shine:
Hold: 3
Shine: 1 (This is a a true matte paste)
Texture: 4
Feel in hair: 4
Facility to wash out:  5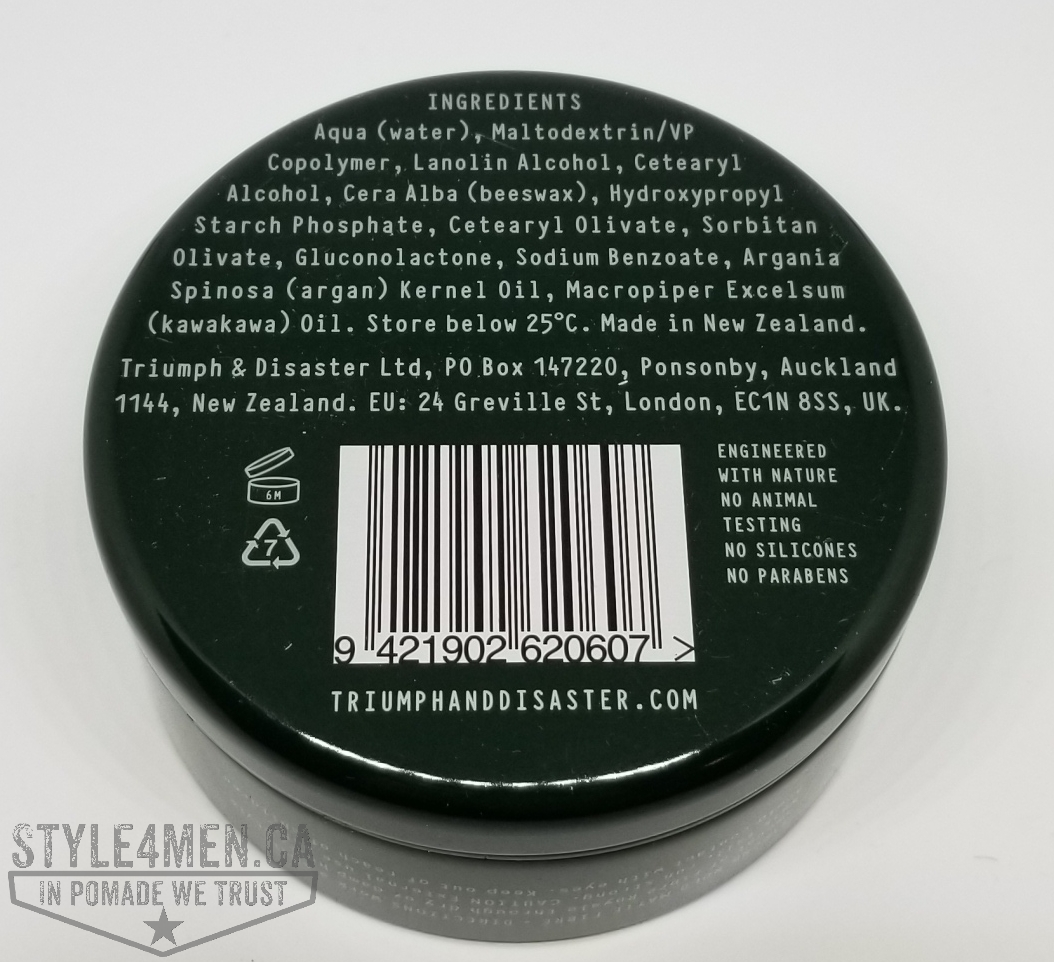 POMADE
Being a pomade lover, I assumed that the pomade would be an automatic like.  The pomade indicates a medium hold and high shine.  I will attest that this is a very accurate description.  Normally, water based pomades are not all that shiny.  The bulk of the effort is invested on hold and washability.  The PONSONBY pomade succeeds very well at giving a high shine.  In fact, on contact this pomade feels very much like a grease base pomade.  It also goes in the same manner; thick and smooth.  Very little relaxing is required and the product distributes well in the palm and then in the hair.  The feeling was so typical of grease that I read the ingredient label twice to make sure this was in fact a water based pomade.  It is!  The shine properties of this pomade becomes apparent immediately.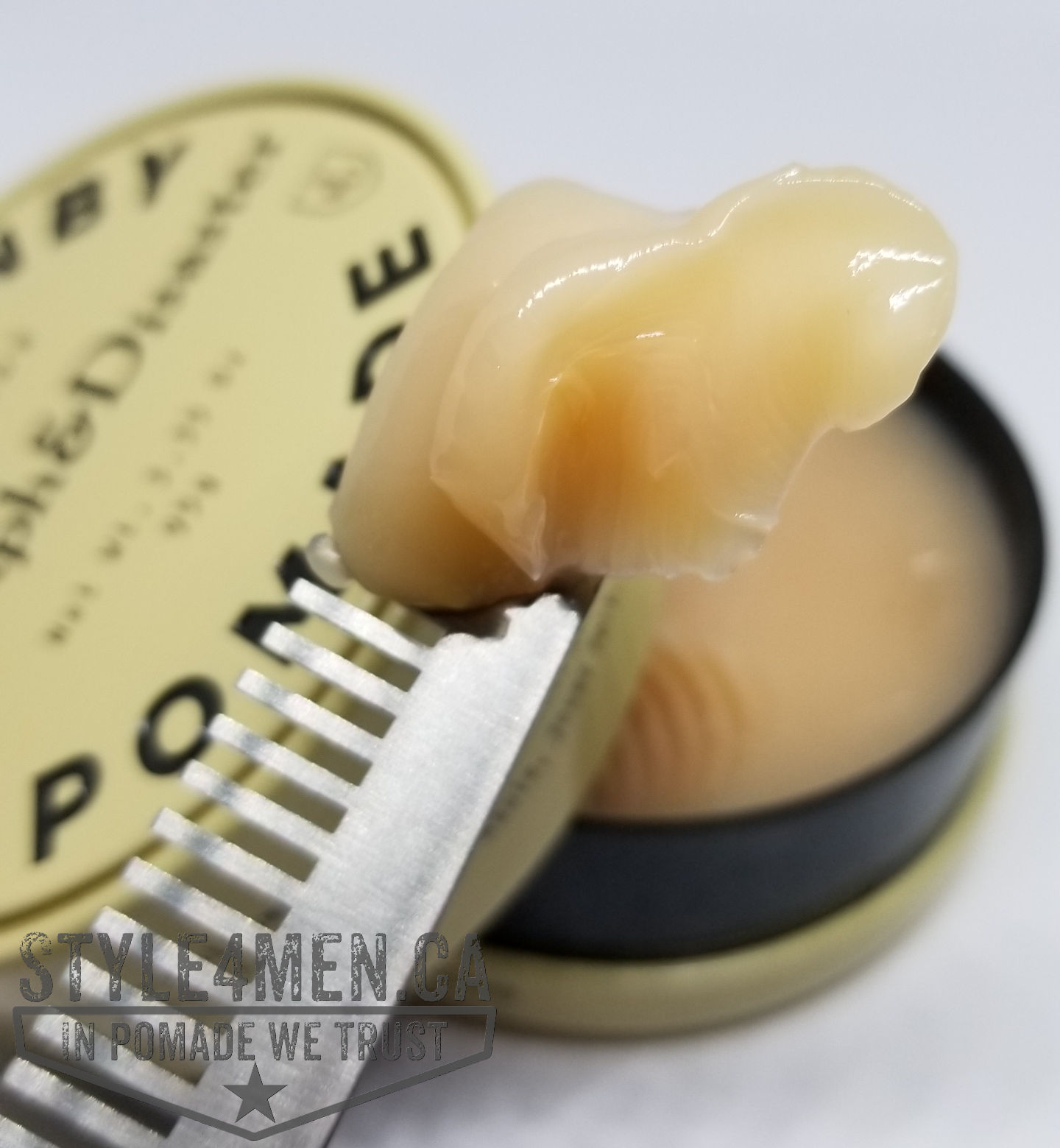 As stated above, the medium hold is accurate.  My hair being fairly: long, thick and unruly, I tend to need a firm hold option.   That being said, you don't necessarily want that same pomp look every day and this pomade rendered a nice slick back while giving some control over my curls.  I would say that we are in the space of what is generally referred too as a classic pomade.
Having clean and nearly dry hair, I squirted in a bit of my favorite salt spray.  (Sadly, I am not aware of a salt spray option from Triumph & Disaster)  Dried it with the hair dryer.  This process gives excellent texture and volume.  So much so that a fixative is crucial at this point or as Miss Style4men.ca likes to say, I look like a mad scientist.  I scooped out and applied about the size of a dime.  It was easy to work in and style.  This was before breakfast.  A bit after breakfast, I check in on how things were holding.  It wasn't bad, but it was more slick than pomp for my taste.  Since I could still feel a certain level of oil or moisture, I decided to give it a second blow dry to more or less dry the product out or at the very least bring it to a more finished state.  This turned out to work beautifully.  Being a creature of habit, I decided to lock that height in place by adding a touch of hair spray.  I am happy to report that this worked all day.
The pomade is perhaps the only product in this set that had a bit more of a fragrance.  Something sweet.  I know, this is almost useless information.  If anything, none of these products will interfere with your cologne.
I will venture a fairly wide open statement here, working with quality products will generally give you good results – granted!  But there are also small things  to take into account, like how your scalp feels when using a given product.  If your scalp is itchy, some elements of the products are drying it out causing this itchiness.  This is somewhat frequent with water based pomade.  Once the water evaporates, the remaining products might lead to some irritating dryness.  The cool thing about the T&D products is that there is a good participation of oil elements.  In particular, the rock star of skin and hair; Argan oil.  What I am getting at is that I felt no discomfort whatsoever throughout the day, even after adding some hair spray which is notoriously abundant in alcohol which is a serious contributor to dry scalps.
Here is the rating on a scale of 1 to 5, where 5 is a perfect score and/or level of shine:
Hold: 3.5
Shine: 5 (This is a shiny water based option)
Texture: 4
Feel in hair: 4
Facility to wash out:  5
COLTRANE CLAY
The last but not least is the Coltrane Clay.  I tried the clay last for two reasons.  First, because of its hold and shine indicators: Medium hold and matte finish.  For my hair the perfect target is: strong hold and medium shine.  Second, clay is notoriously difficult to work with.  Don't get me wrong, clay has a number of things going for it: nearly weightless, fabulous height potential, natural looking results.  Where it gets tricky is the application of a clay product.  When clay makes contact with the hair, it will start to bond very quickly and because of its minimal moisture level it will seize up within just a few seconds.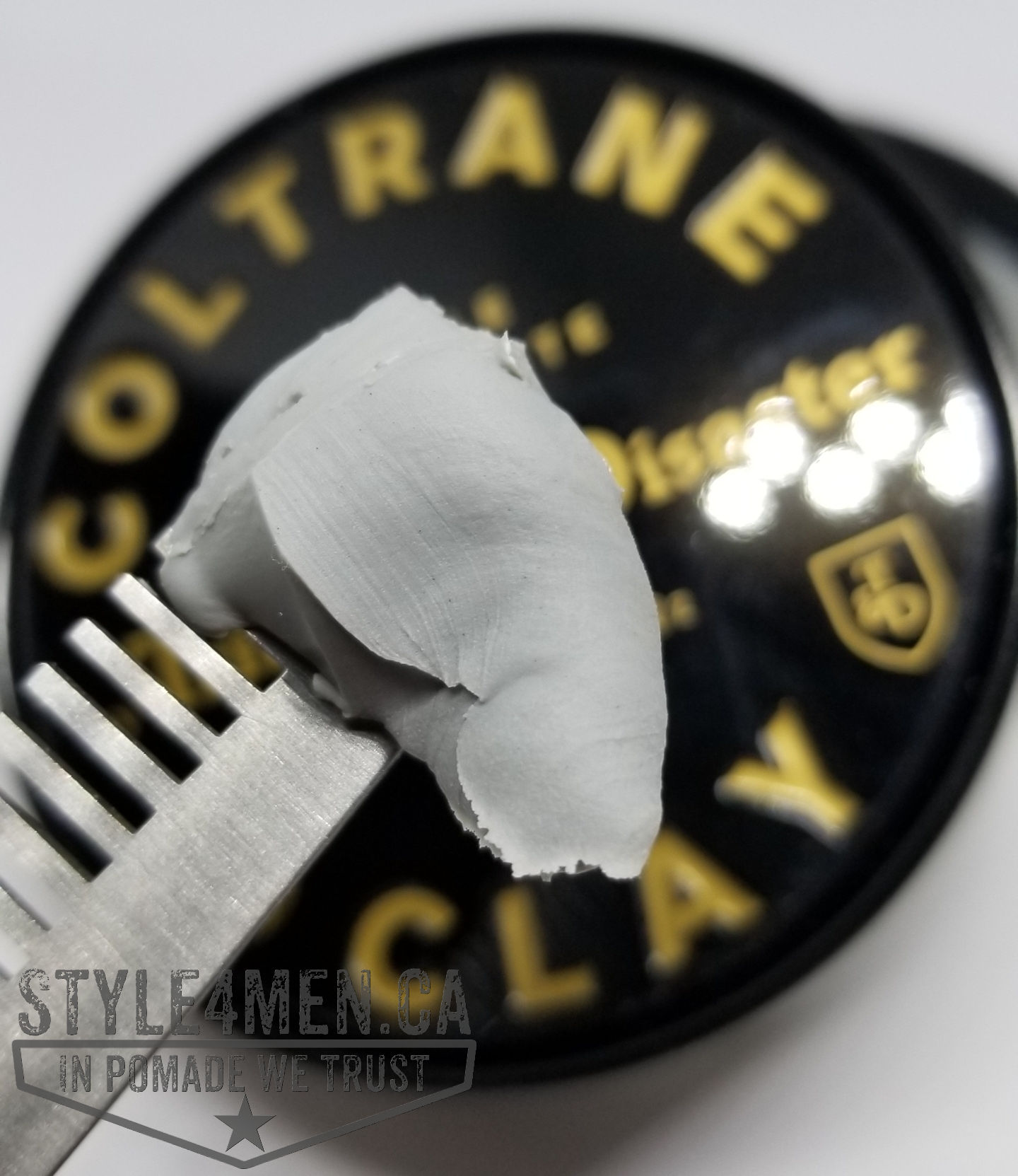 The key with working with clay is the level of moisture of your hair.  This is something that has taken me some time to narrow down.  Coming out of the shower with clean hair, towel dry it.  You will want to leave more water than you normally would.  At this point, scoop out a nickel size portion of clay and relax it in your palm and distribute it in your hair.  You will want to get a good and even coverage.  Go forward, backward and sideways.  If your hair is too dry, this process will be difficult and you will be tugging on your hair – not a good thing!  Don't be afraid of using a water spray to add more water to the mix, or simply wet your hands.  The catch is that you will need to get about as much clay in there as you would pomade in order to get your hair to collaborate with your vision.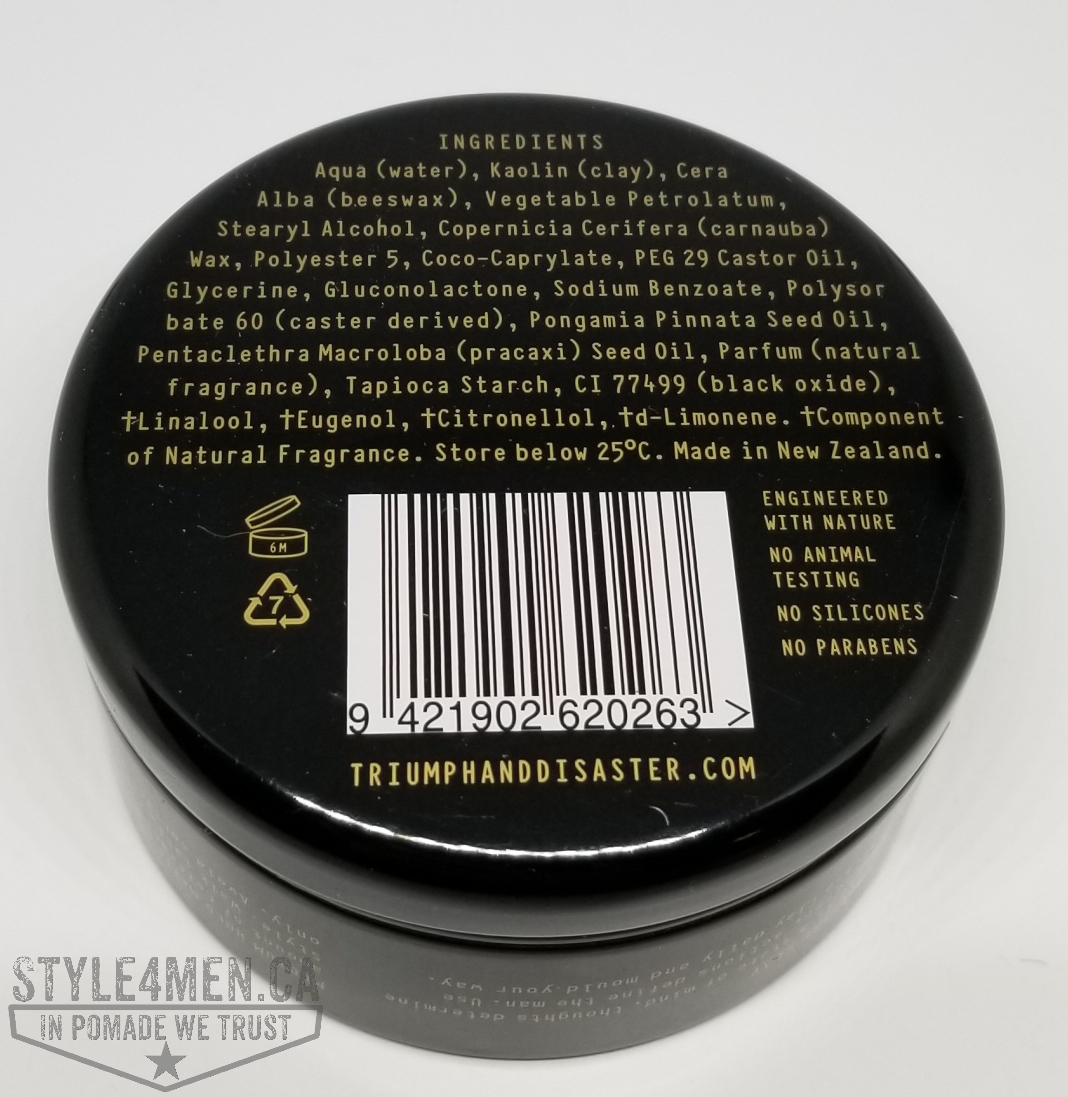 The next step is the hair dryer.  Another step your say?!  Yes, I know.  It's more work, but the result will be worth it.  For the clay to give itself to you, some heat will be required.  Heat will relax the clay even more and cause it to bond further with your hair and ultimately dry.  Using your brush and hair dryer gently shape your hair into the desired style.  Once the hair is dry you will be rewarded with incredible volume and texture!  Clay is the weapon of choice to achieve a rocking quiff.  If its too much volume and texture for you, touch it up with more clay or hair spray it to weight it down a little while locking it in place.  That is what I have been doing.
As mentioned above, the Triumph & Disaster products have very limited fragrances.  I might simply say that they smell of the ingredients they are made of.  In this case, the clay, smells exactly like what it is: clay!  Totally cool and un-intrusive!
The reason I ended up liking the clay more was simply because the results: were impressive and long lasting.  Considering all of the above mentioned morning work, I am not all that interested in repeating the effort until the next morning.  Having something that will work with me the whole day is a big element.
As stated on the jar the result is a matte looking finish.  Since I added hair spray, this also added an element of shine.  As for the hold, it turned out to be the strongest hold of all 3.
Here is the rating on a scale of 1 to 5, where 5 is a perfect score and/or level of shine:
Hold: 4
Shine: 1 (This is a a true matte paste)
Texture: 4
Feel in hair: 4
Facility to wash out:  5
COST
Since the launch of Style4men.ca, the cost of styling products has remained a concern.  I am of the opinion that it should not be necessary to remortage your home in order to afford a few basic grooming products in an effort to make yourself look presentable. As a general rule, $30 CND has pretty much been my maximum.  Anything over that price should be taking care of more than just my styling needs.  The Triumph & Disaster products are in the pricier range at about $27 US ($34.70 CND).  There are a few reasons for that:  1. The conscious effort of seeking quality ingredients and going natural where possible.  2. These products are coming from down under and we know traveling is not cheap. 3. That incredibly slick metal can is a tad more expensive than that standard plastic tub.  The attention to details in the end has a cost and it can be argued that you are getting a healthier and better quality product.  Next time you are in the pharmacy, take a look at the ingredient list on an inexpensive mainstream pomade.  You are in for quite the read.
CONCLUSION
All 3 of these fixatives will render better results if you work them into damp hair and blow dry your hair in place.  None of these products are loaded with perfumes or fragrances, so your hair will not be competing with your cologne. The unexpected favorite, turned out to be the Coltrane Clay.  Clay has typically been a harder hair fixative to work with, but I guess I finally found that sweet spot of: product / moisture / heat.  If you have thin hair, clay will give you surprising texture and volume making the end result look more furnished.
You can shop directly with Triumph & Disaster using this link: