Aussie Total Miracle Shampoo and 3 Minute Miracle Deep Conditioner

Recently one of the Style4men visitors left a comment on the Dax pomade post.   This is an original grease based pomade that I had tried out and although I was impressed with some of its qualities, everything was voided because of the difficulty I had washing this pomade out.
David's comments were tips and product suggestions in order to successfully wash out the DAX grease based pomade.  He suggested to use mineral oil and the Aussie 3 minute miracle conditioner.  Ok. That sounded reasonable enough and I picked up a bottle of the Aussie Total Miracle Shampoo and the Aussie 3 Minute Miracle Conditioner at my local Walmart.  Up front, the Aussie brand was not on my radar.  No reason other than I wasn't aware of it.   Something to be praised here is that these products are completely affordable and to top it up they were actually on sale. The price tag was under $3 per bottle. For some $6 I walked out with a shampoo and conditioner.

Since I have a jar of the Dax washable pomade to try out, I was thinking that this would be a perfect scenario: try the washable Dax pomade and then wash it out with the Aussie shampoo and conditioner set.  Having a bit of a back log of pomades to test, I decided to stay on track and continue on my current path with other water based pomades, but would test the Aussie product set out.
My first test with the Aussie combo was thus to wash out a regular water based pomade. I should say that I have become particularly demanding of shampoo after having tried a number of disappointing solutions. Shampoos that leave your hair squeaky clean and unmanageable actually cause more damage because you end up pulling hairs out trying to comb that mess. A gentle shampoo is thus a lot more interesting to me. The Aussie shampoo is just that. Very smooth! It was so smooth that it is actually making me reconsider my "Go-To" Marc Anthony Morocan oil shampoo which I figured was the bar by which to compare all shampoos.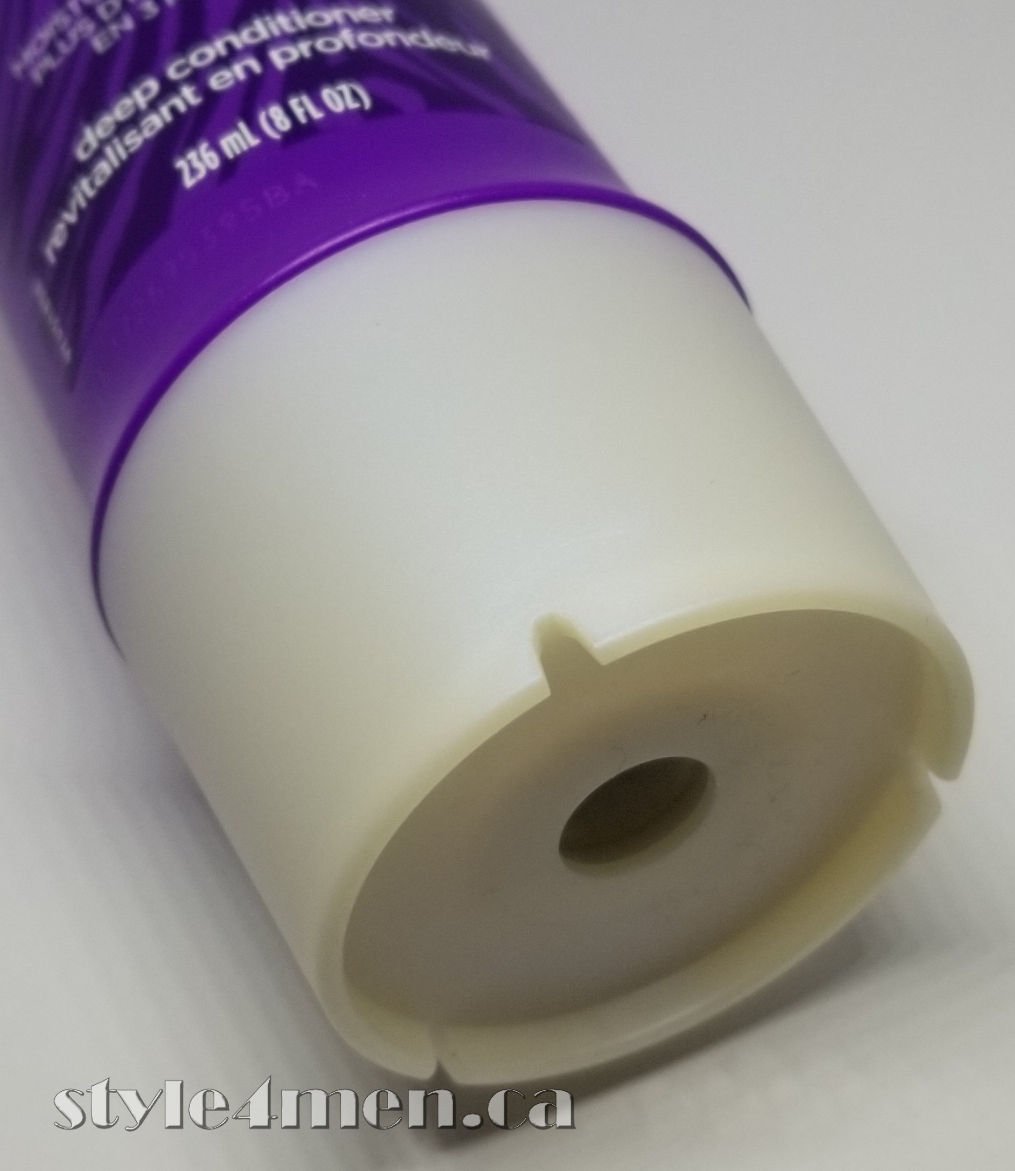 The Aussie Total Miracle shampoo turn out to be an impressive shampoo.  Not only did it wash out the pomade with ease, but it gave a deep cleaning without making my hair dry or feeling like straw.  I could actually run my finger through my hair in the shower without feeling any resistance.  Nice!  Onto the conditioner.  Initially, pretty much all conditioners feel fantastic.  The real test comes when rinsing them out and seeing what effect they leave behind.  I waited the prescribed 3 minutes and rinsed this stuff out.  Simply put: Impressive!  Without wanting to sound like a commercial where a gorgeous lady is shown swinging her fabulous hair around, my hair did feel fantastic.  Yep, this brand is totally marketed to the ladies, but you're man enough to pull it off!
A convenient detail about the conditioner bottle is that it is a squeeze bottle.  There is no lid to struggle with.
At $3 per bottle, one would not be expecting to find such ingredients as Aloe Barbadensis (aloe vera) or jojoba oil, but both the shampoo and conditioner list them in the ingredients.  As we have mentioned before, aloe vera and jojoba oil are part of that Rock Star line up of healthy natural ingredients that you want in your hair and skin care.
Ingredient listing of the Aussie Conditioner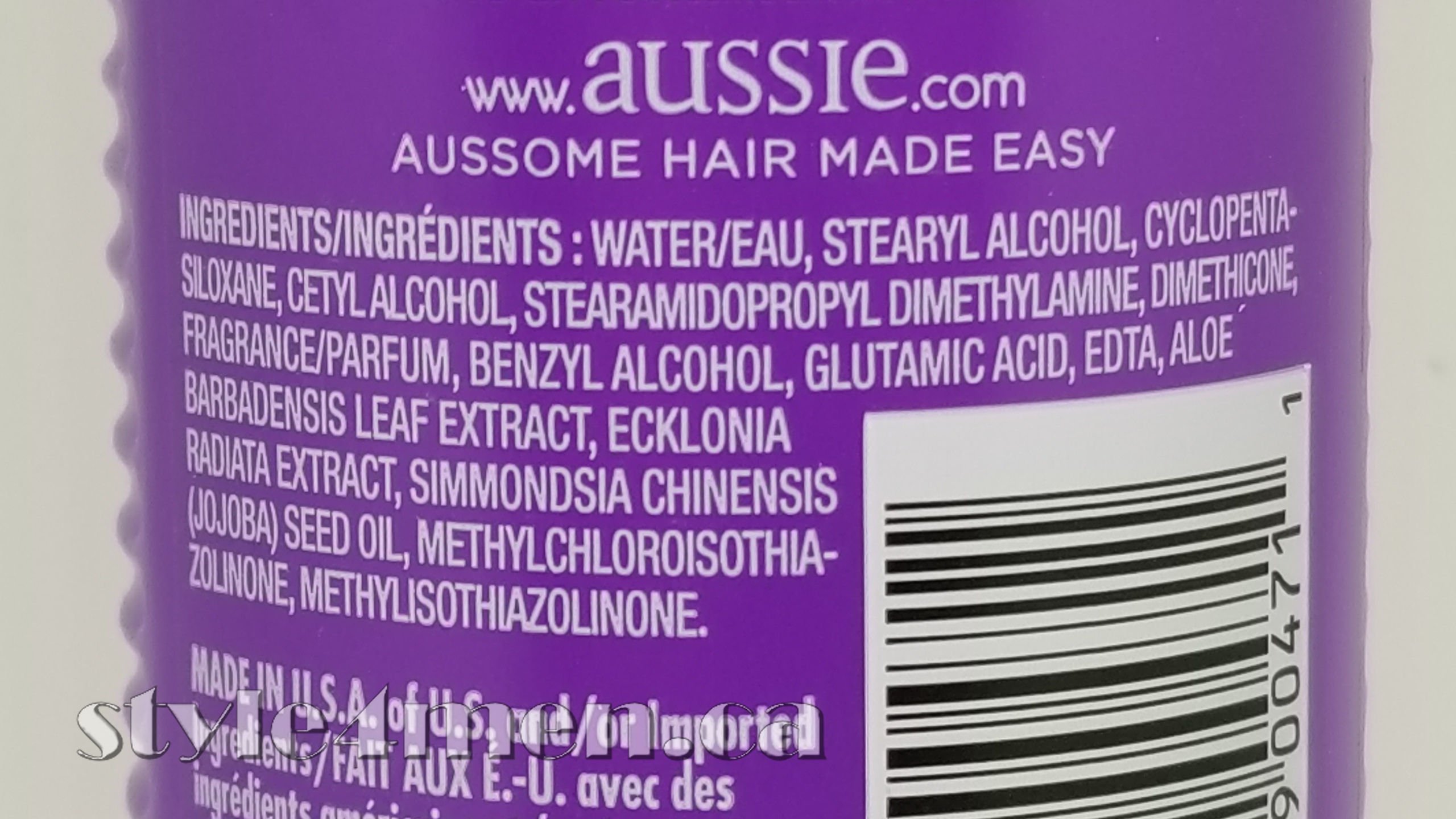 Ingredient listing of the Aussie Shampoo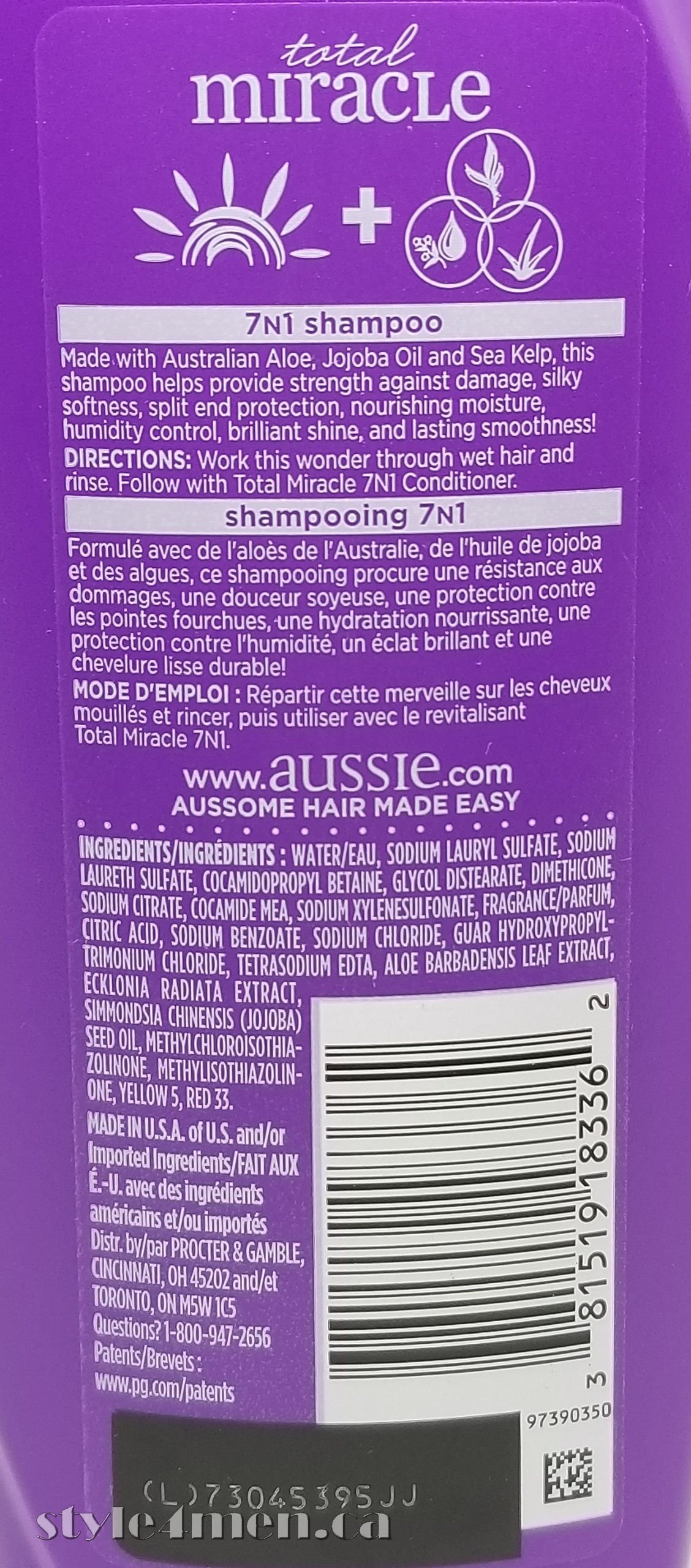 The shampoo has a scent that reminds me of something like banana and strawberry while the conditioner is more like coconut/pineapple.  But these fragrances won't last longer than your shower.
Considering the positive results and the fact this is a brand that can be found everywhere (the purple bottles are unmistakable) as well as  being within the common mortals budget, I would say: embrace the miracle!  🙂
Use this link to shop for these products: