Billy Jealousy Shampoo and Conditioner: A Hair Reboot
For the last few days I have been testing out a Billy Jealousy shampoo and conditioner set: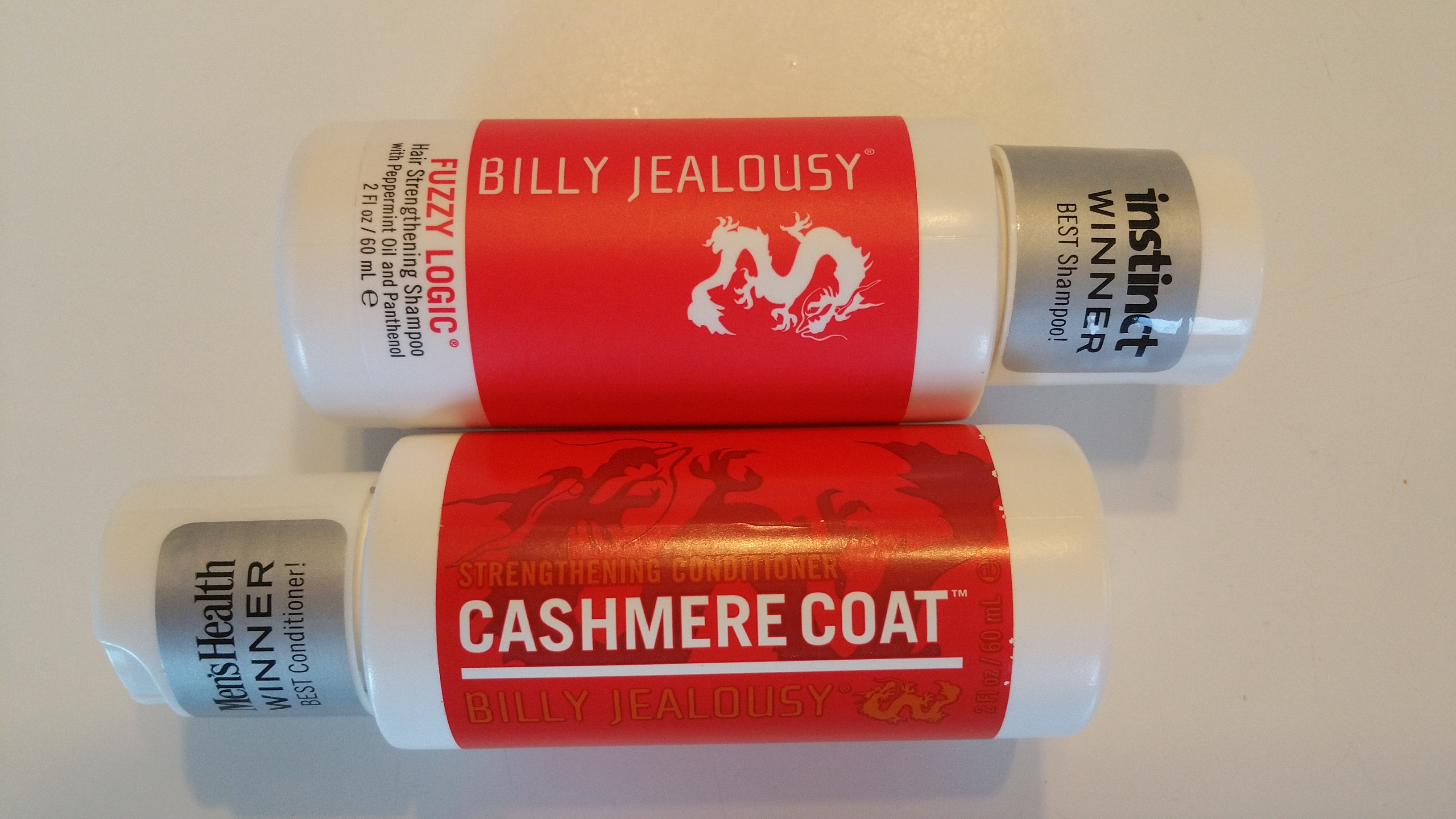 As mentioned before the products names are always fun and original.  I received these as sampler sizes from my friends at Billy Jealousy (About the best). Thank you for sending them for testing.
Shampoos and conditioners are a tad harder to review as you don't spend all that much time with them.  A pomade is a whole day day thing.  A shampoo and conditioner; you wash, you rinse and that's it. It's pretty much a quickie.  In that sense I don't quite have the same measuring stick to gauge and review them, but I will try my best to put down my impressions.
The Fuzzy Logic shampoo identifies itself as a "strengthening" shampoo.  It is somewhat thinner or more liquid than other shampoos I have tried in the past.  That in itself is not a bad thing.  Just prepare yourself accordingly when portioning it out.  It has a nice minty-peppermint scent.  It is dosed appropriately so not to be overwhelming.  It is by no means a "wake-me-up" kind of shampoo like the peppermint one from BeadHead.  Upon application it offers a good amount of suds and feels nice.  It is deep cleaning shampoo and you can feel it working on your scalp as well. After rinsing, I felt like my hair was somewhat tangled and just a touch before that "squeaky clean" state.  Squeaky clean is great for dishes, but for hair, you would want a tad of oil to be left behind so that the hair keeps some of it natural luster or protection.  So I say, a touch "before" that squeaky state.  I could have gone without the conditioner, but I felt that my hair would benefit from a treatment to regain some manageability.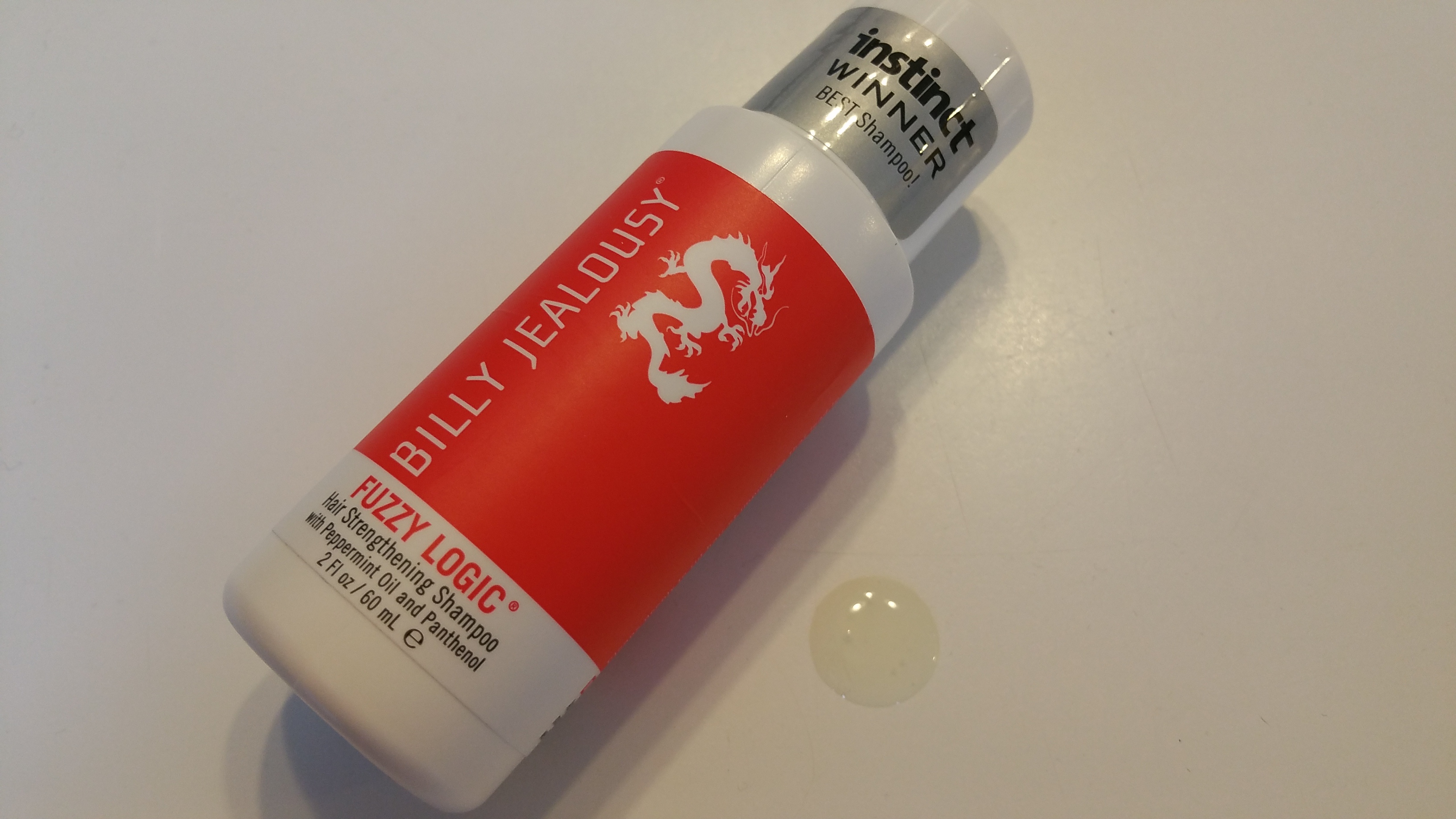 The conditioner is thicker, as it should be.  Very little is needed as this product covers well.  Again it shares that nice peppermint scent that the shampoo has.  I left it in perhaps 5 minutes before rinsing.  It rinses out quite well and leaves the hair in perfect shape.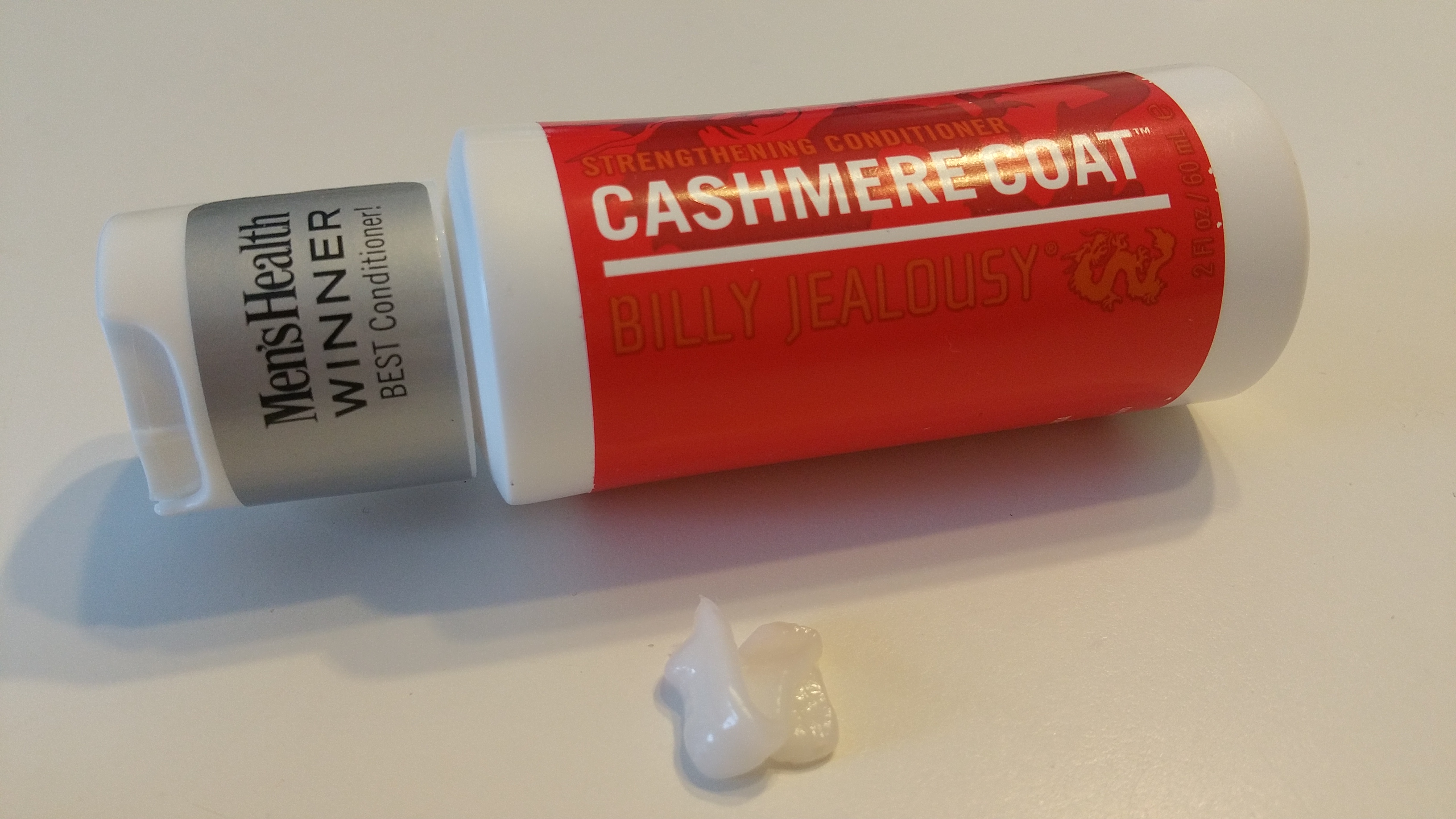 It is after the shower that I started to realize what that "Strengthening" qualifier on the bottle meant.  My hair had felt thicker and revived.  The shampoo had done a deep and thorough cleaning while removing all buildup but not to the point of stripping the hair of all of its oil.  The conditioner then brought everything back to a gold state.
Clearly these products work better together.  Just using the shampoo by itself will not give you the best of results, but when used in combination these two product offer great results.  Since I find that this washing solution is a two step (Shampoo + Conditioner) approach, it is not necessarily the best of scenario for every day.  But it will certainly become a once to twice a week favorite to get that fresh "reboot" feeling.
Use these Canadian shopping links:
Note that you can use the"STYLE4MEN" discount code at check out on both the About the best and Billy Jealousy sites.
About the best               Billy Jealousy