Cloud Control by BluMaan – revive your scalp and hair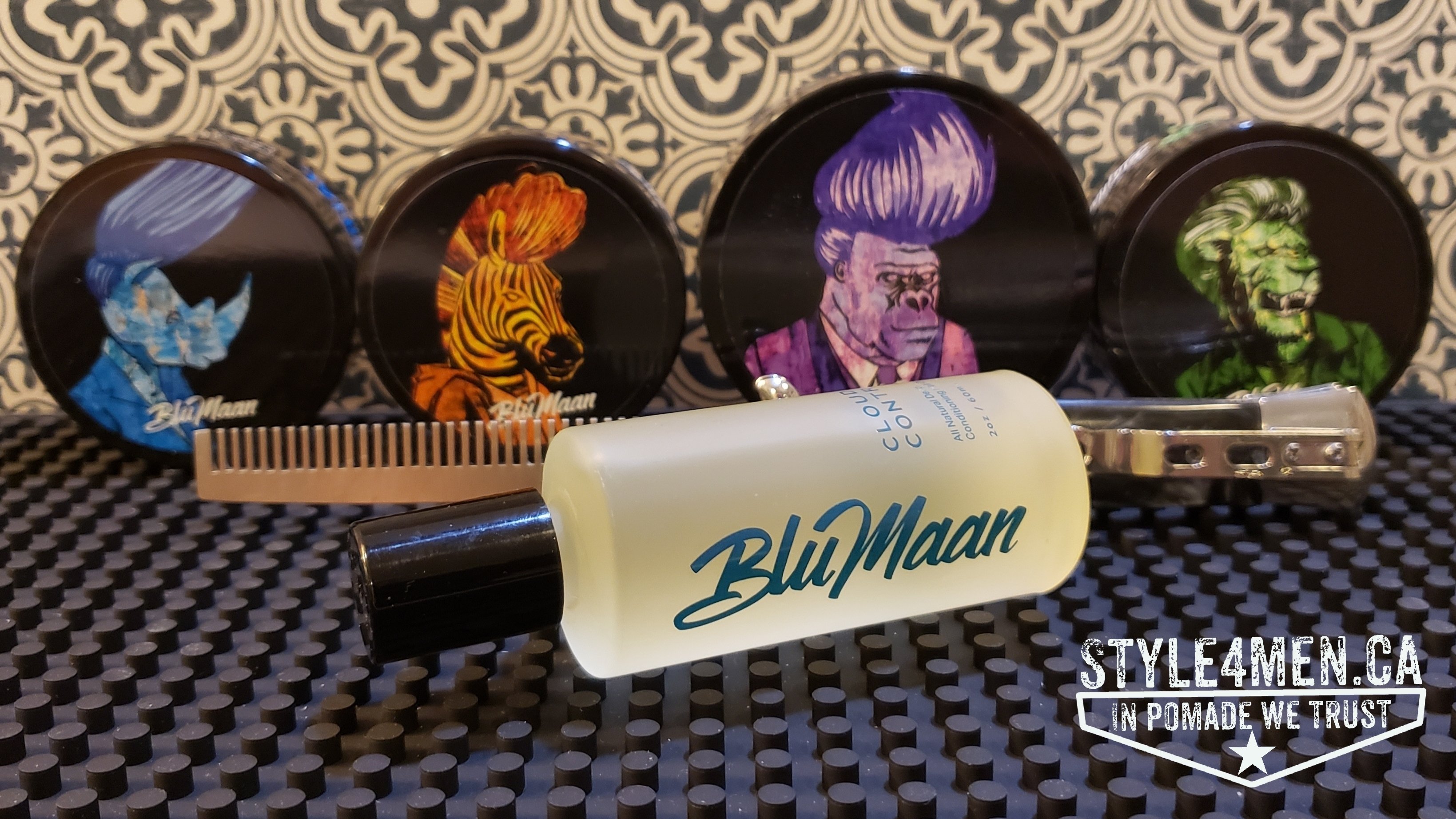 You may have noticed that natural oil based products are all the rave!  Beard oils are everywhere in every scent imaginable and doing wonders for guys beard and skin.  Pre-shave oils are nearly as big among the wet shaving community and last but not least all the ladies know about oil based treatment to keep their locks looking gorgeous!

Wouldn't you know it; it's up to us to finally get our very own oil based hair treatment!  The master minds at BluMaan have put their heads together and produced a little marvel called; the Cloud Control.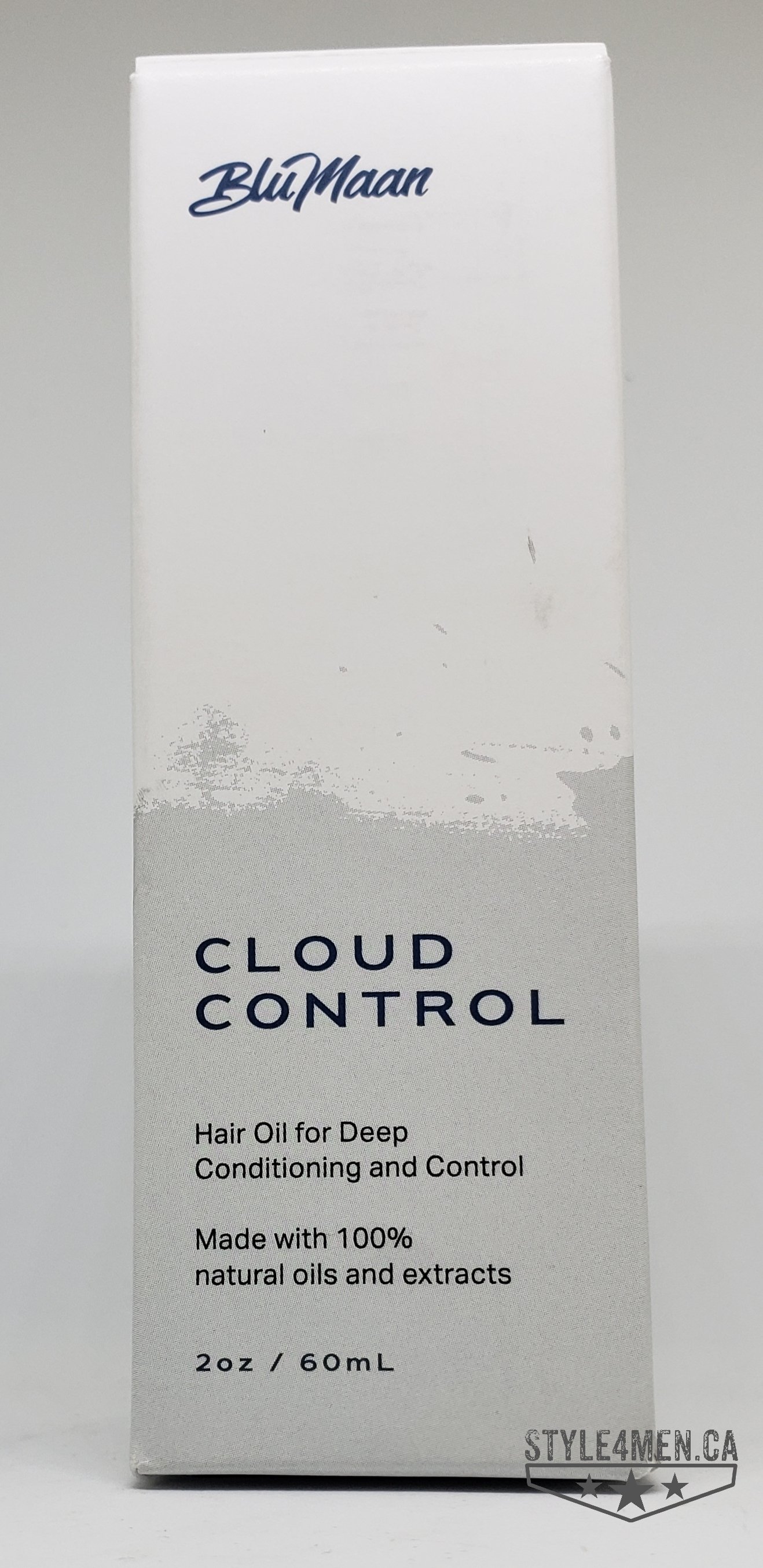 As with all BluMaan products, the presentation is top notch.  Classy and original.  I will admit that BluMaan has taken a slightly different route here as there is no stylish animal representing the product, but the branding remains true to BluMaan.
What is Cloud Control? It is a natural oil treatment in a guy friendly format.  Considering that most men wash their hair with deep cleaning shampoos on a daily basis and sometimes perhaps twice a day when there is a visit to the gym, we are seriously drying out our scalp.  Your scalp is the garden in which your hair grows.  If it gets unhealthy (as in too dry) you shouldn't expect your hair to grow or to look all that good.  This is where the Cloud Control kicks in!
After washing your hair, put a few drops in your hands and blend it into your hair.  Then blow dry!  This will essentially act as a conditioning treatment for both your hair and scalp.  Obviously, use some judgment concerning the quantity.  If you have short hair, 1-2 drops might be enough.  A Long uppercut might need 3-4 drops, and so on.
This is a very high quality oil.  The oil itself has a nearly transparent color and will not leave any slimy residue in your hand after a warm water rinse with a smidgen of soap. Think super high quality beard oil!
What will happen next, will surprise you!  Your hair will have become incredibly soft.  This is a good thing as it is a sign of healthy hair.  Accept it!  Embrace it!  Rock it!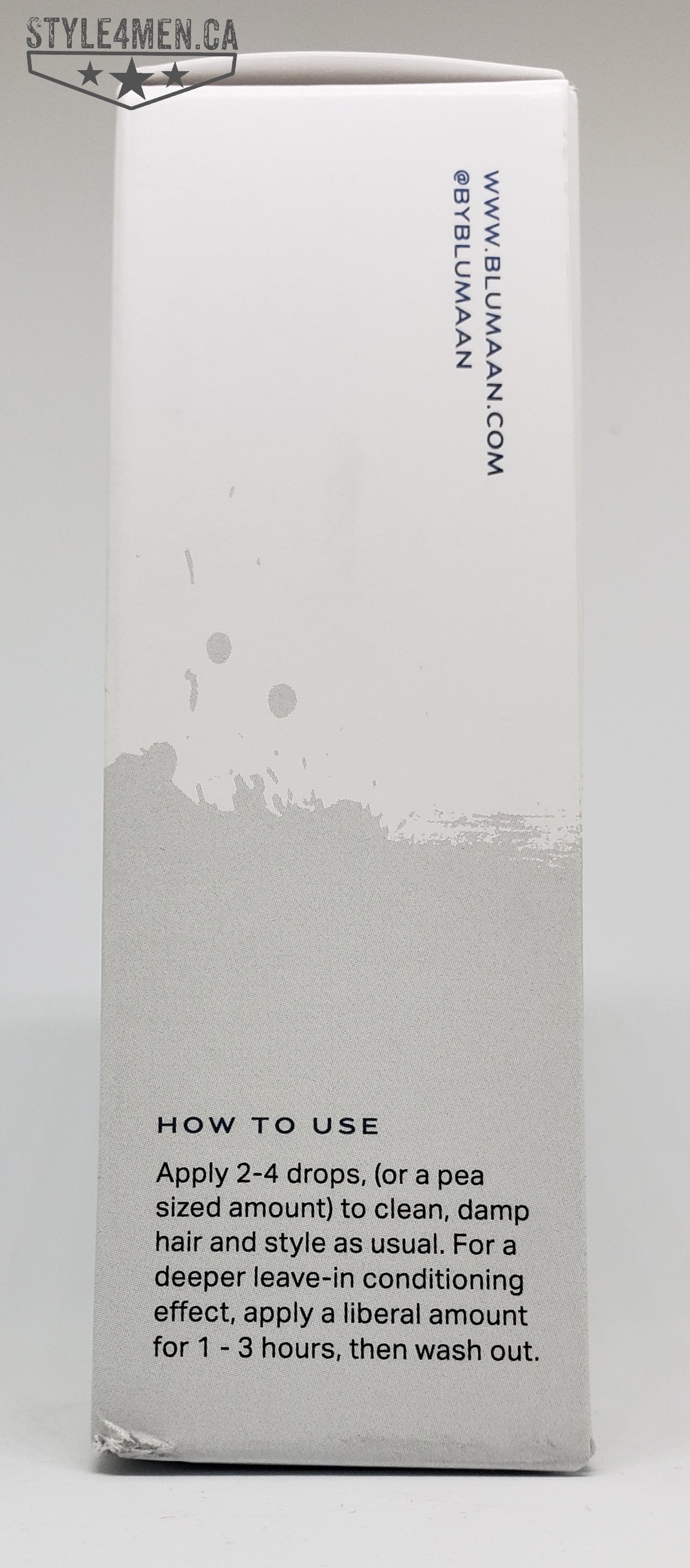 Men are subject to hair loss a fair bit more than the ladies.  But it doesn't have to be so.  For one stop washing your hair on a daily basis with strong detergents like those deep cleaning shampoos.  They are stripping everything out!  Skip a day.  Wash your hair with only the conditioner.  That one is my little secret.  Between you and I, unless you are working in a coal mine, your hair is not that dirty.  You don't need to treat it so harshly.  It's like washing your car with dish soap, every day – not a real good idea!
OK wise guy, I'll try what you say, but how will I manage to actually get my hair to do what I want?  Get yourself a Barber spray bottle.  By spraying a slight mist on your hair, you will be able to restyle with a bit of product and looks your handsome self again!
Now that you have taken the first step, the second step will be to treat your hair to the Cloud Control about once a week.  In no time, that dry carpet you refer to as your hair will be making your lady jealous and you won't be able to stop her from petting it.
On the ingredient listing, I will only bring your attention to the following 3:
I am not doing any wild research here, just passing on the word on the street about these players.  But between us, those are some serious street creds that are worth considering.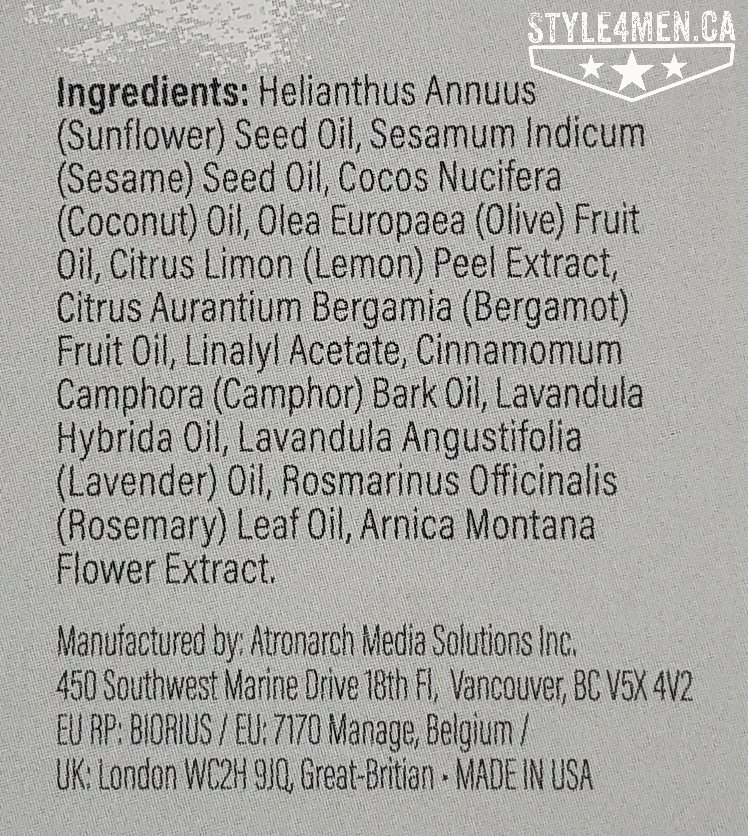 As with most products, this one also as a touch of fragrance.  The first thing my nose can identify is sweet lemon.  The scent is a tad more complex, but I would be making stuff up if I tried to guess.  Suffice to know that it is very mild.  Just enough to mask any oil scent and make the whole thing pleasant.  In my opinion, it is very tastefully done and will not hinder your cologne or aftershave.
As a last observation, I will throw in there that this fantastic hair tonic can also double up as a worthy "beard oil".  Everything it can do for your hair also applies to your beard.  If you were to compare the ingredient list of beard oil you will notice a number of similarities.
To sum things up, the Cloud Control is a winner!  It fills a gap in the men's hair grooming and maintenance space.  It is a simple solution that guys, dudes and gentleman will be able to include in their upkeep regimen.  Way to go BluMaan!