MANCAVE – All Over Body Kit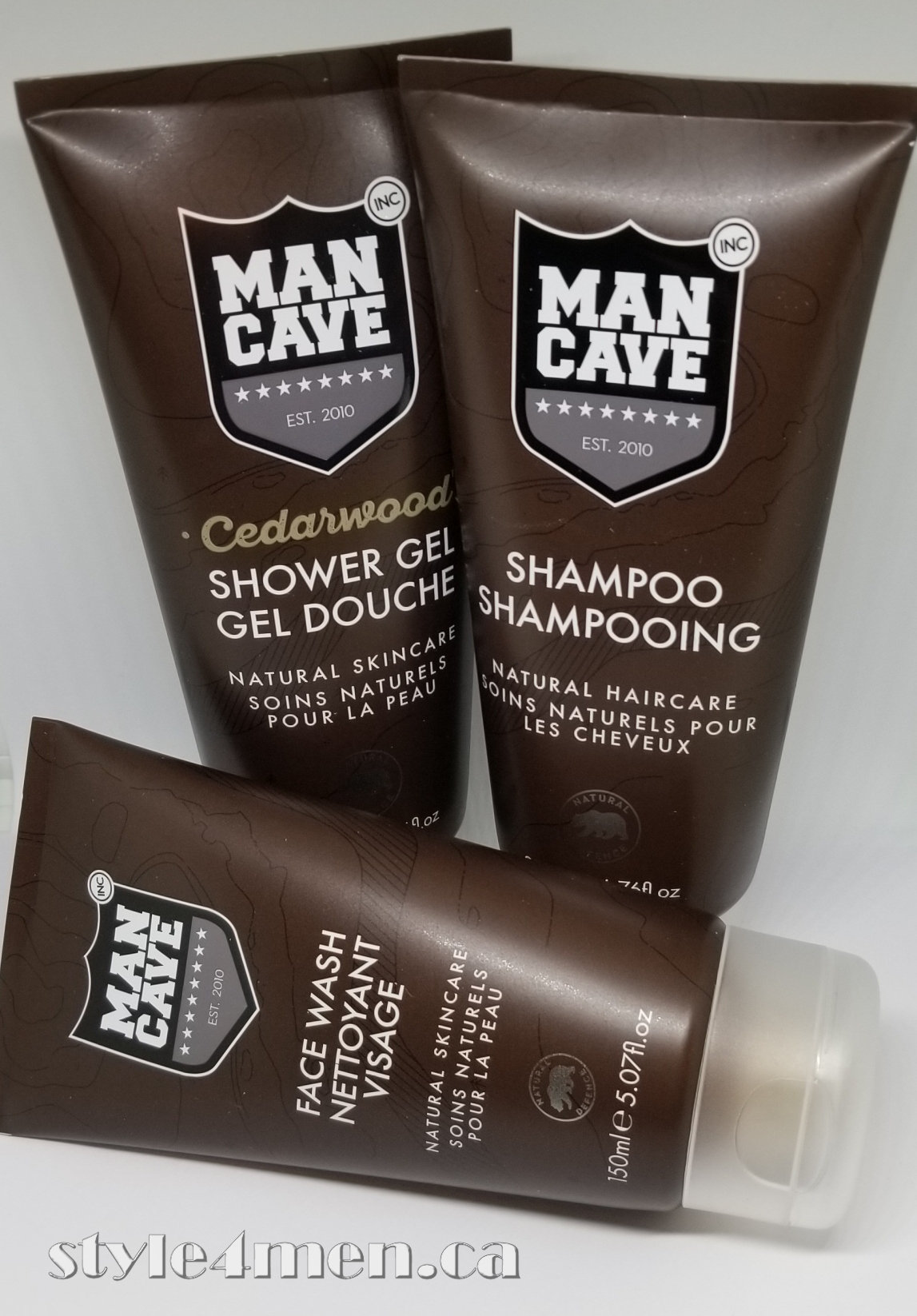 Gradually making my way through the Christmas mountain of goodies, this morning I tried out the MANCAVE "All Over Body Kit".  This dopp bag contained the following 3 products:
Cedarwood Shower Gel – 200 ml
Shampoo – 200 ml
Face Wash – 150 ml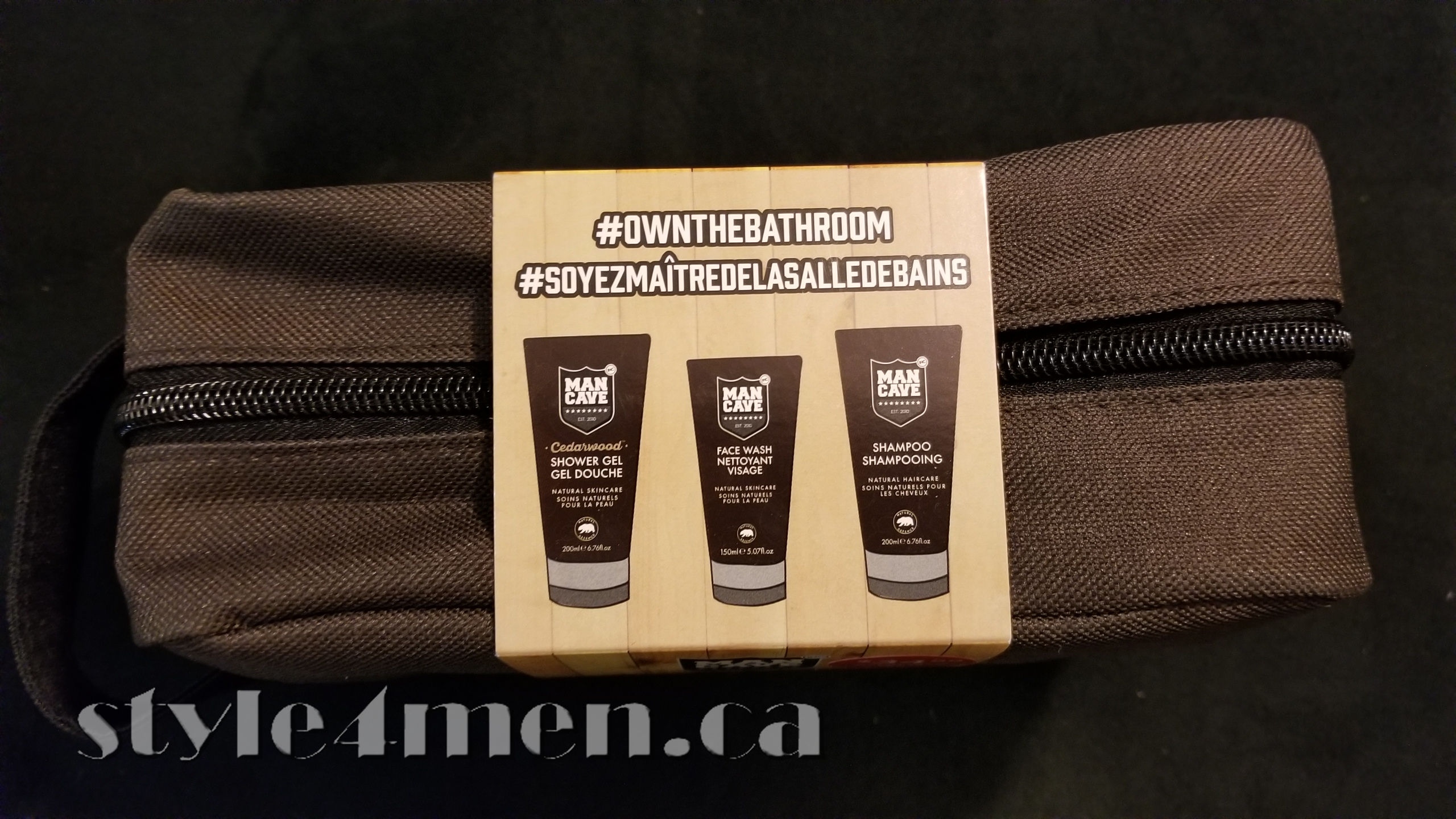 First off, these are bigger than sample size tubes making it feel like you are getting your money's worth.  Bigger tubes also mean that you will have enough product to really get to try these products out.
This is not my first encounter with MANCAVE.  The first exposure was with their shaving gel and aftershave balm.  I was impressed by a number of things; a more natural approach to men's grooming and skin care, fabulous cucumber fragrance and superb results.
MANCAVE is an interesting company with the innovation and design happening in the UK and the marketing and distribution taking place in the US.  Based on the site, I am left to understand that they also have a Canadian presence as they accept 3 currencies: UK, US and CND.  MANCAVE is also offering a more natural base selection of grooming products  to men.
Don't let the natural ingredient make you think that these products are not manly.  The fragrance selections are outside the typical range of men's fragrances, but I would venture to say that they fit into the "new" arena of men's fragrances that is exploding with originality.  The rebirth of the Barbershop is certainly feeding that fire, but there is also a growing artisanal industry coming to life that is introducing new fragrances. It might be more appropriate to say that we are rediscovering forgotten scents.  Sandalwood and cedarwood for example are not new aromas, but they were no longer in the forefront.  To my nose the MANCAVE products  have all been fresh, original, smooth, not overbearing and most certainly manly.  I wouldn't picture a lady sporting these fragrances.
Price-wise, MANCAVE is somewhere in the middle.  You won't have to skip a car payment but it's more than a latté.  Expect to pay between $10 -$15 per tube depending on where you shop.  In this case, I got the dopp bag from my wife who picked it up at our local Shopper's Drug Mart pharmacy.  FYI – this is not a brand that is usually sold at the pharmacy.  I suspect that this offering was a Christmas thing only.  In fact they had a number of dopp bags before Christmas from brands you normally don't see there.  I did notice these brand on the shelves at my local Winner's over the weekend.
The dopp bag that the tubes were in is of a very decent quality.  The inside has a liner with a little padding to protect the contents.  It's fairly small, but perfect for some grooming essentials.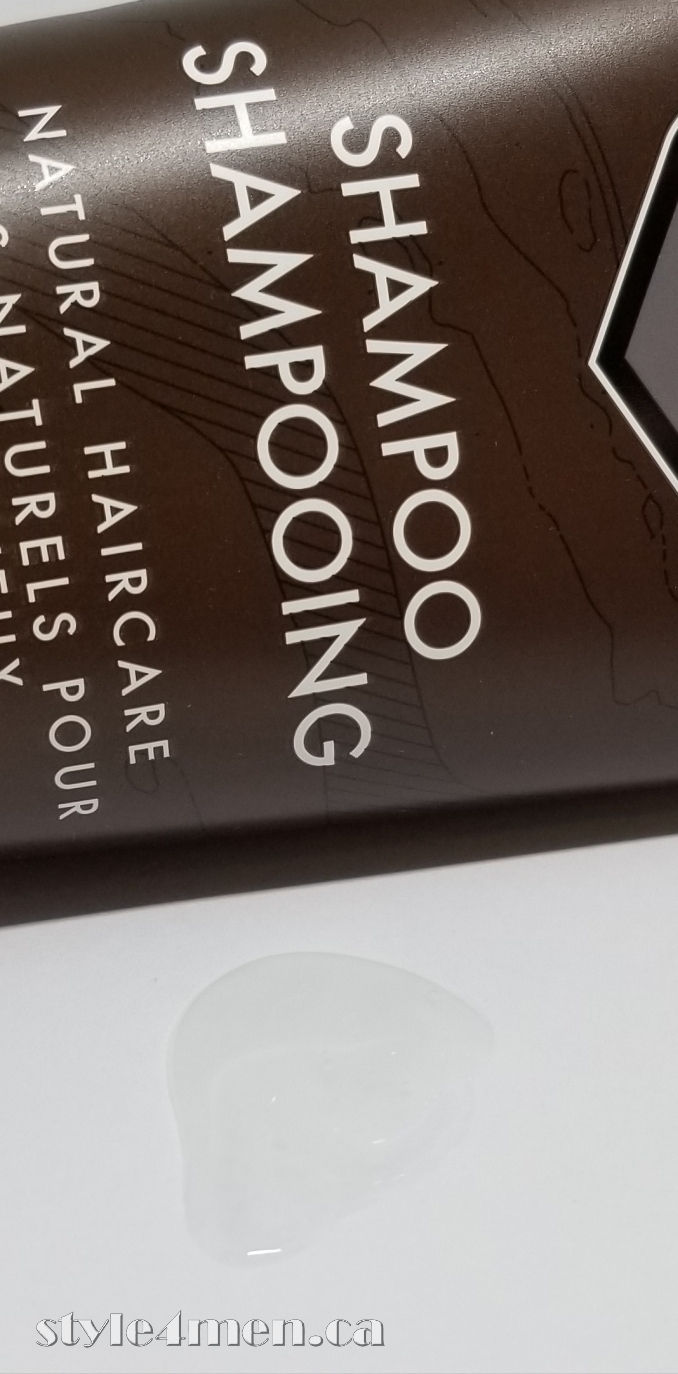 In the shower, I tried the shampoo first.  The product coming out of the tube was silver-transparent.    Nice texture.  The scent is minimal.  I squeezed out perhaps the size of a quarter which in retrospect was a little too much as this stuff produces a generous lather.  It was very easy and pleasant to work into the hair.  As mentioned in countless other reviews with my hair being longer I am becoming considerably more critical of shampoos.  I need it to clean out the pomade, but expect that my hair will also be returned to healthy base state.  The washing phase was perfect and I have further observation.  At rinsing time though, I noticed that the shampoo was leaving my hair a bit more dry or squeaky than what I like.  But it was minor.  This dryness became more apparent when I was out of the shower and combing my hair.  It was quite tangled and somewhat hard to comb through.  Note that I am using a very wide spaced tooth comb which is perfect for longer hair and styling a pomp thereafter.  This still resulted in a few hairs being pulled out.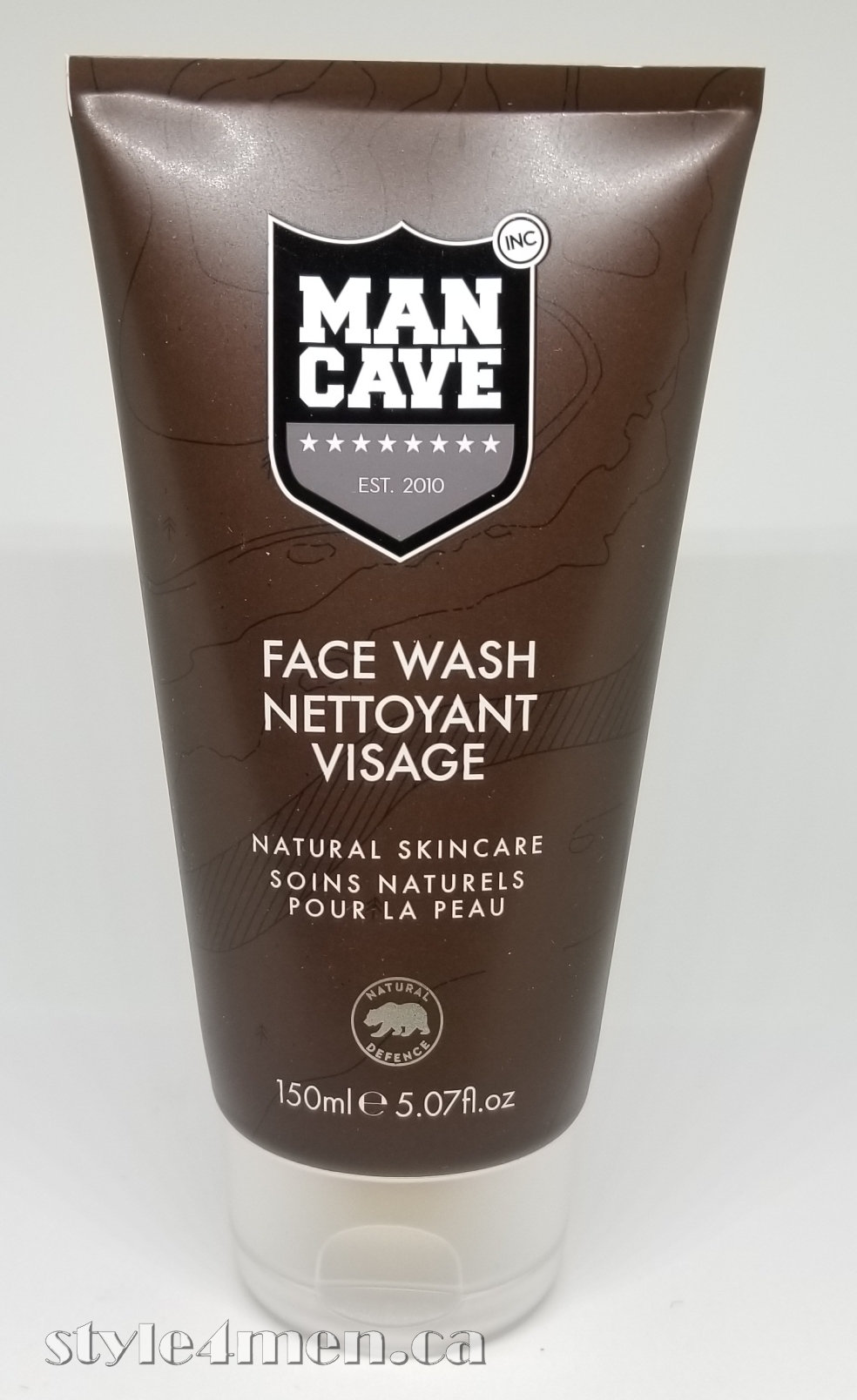 I want to gauge my comment – this is not a bad shampoo, but it would benefit from a companion conditioner to maximize the process.  I was just checking out the product catalogue on their homepage – no conditioner.  In my humble opinion this would be a nice addition to the product line making the hair wash a tad smoother.
For guys with hair shorter than 2-3", you probably won't notice anything.  With my bangs being some 8", my needs are a bit more accentuated.
Next is the face wash.  This product is a thick liquid (almost gel) making it a very smooth washing experience.  If you are use to a gritty face wash this will be a considerably gentler experience.  Having used gritty face wash for a number of years and then moving onto the newer charcoal fad, these liquids were almost like an anomaly.   Since they are so gentle it makes you wonder if there is any cleaning going on.  But there is!  The end result is also a smooth and clean feeling face.  Obviously, if you are coming back from the mine or NASCAR this might not be the right thing, but for the regular urban Joe, this is a nice option.  The only other product that fits in this space that I have tried is the liquid face wash from the folks at the Rocky Mountain Barber Co.  The one from Rocky Mountain is truly unscented versus the one from MANCAVE has a hint of Cedarwood.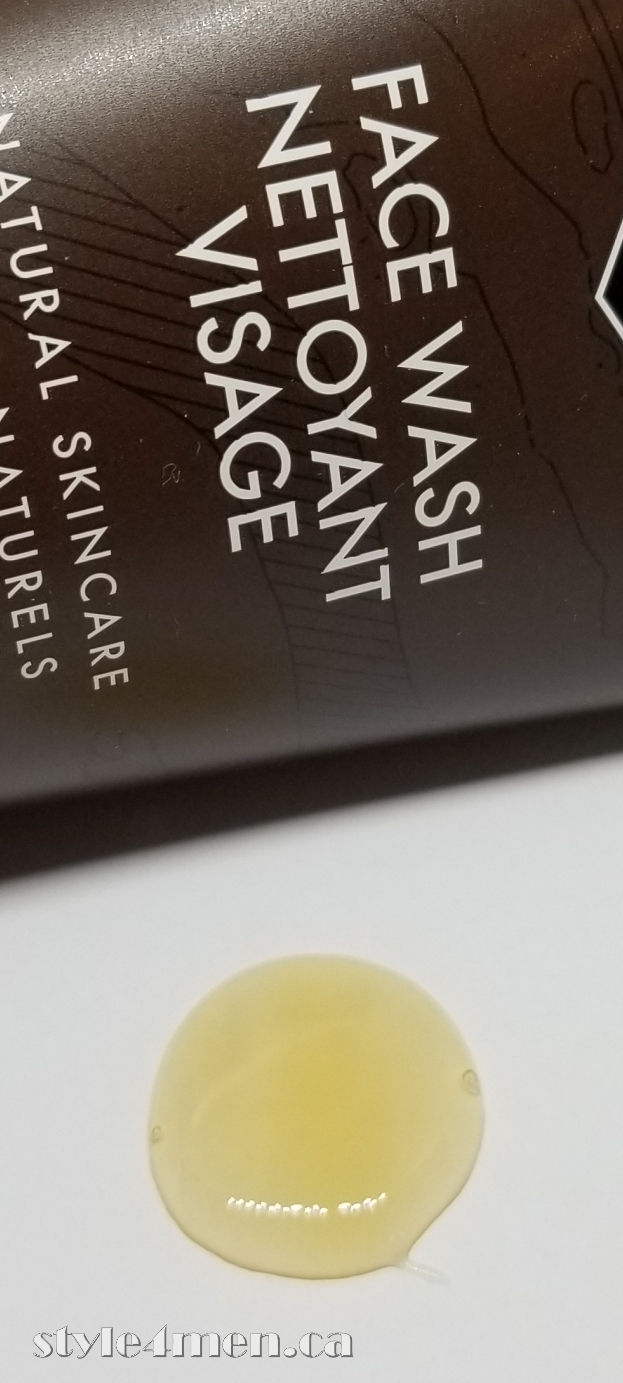 You might be asking yourself, why do I need a face wash when I have a liquid body wash?  Legit question and yes, you could certainly use the body wash for your face.  Just like you could use shampoo to wash your body, it will clean you.  But this is a bit like using dish detergent to wash your car: it will do the job but it won't leave your paint in the best possible state.  The body wash is a tad harsher than what your face needs.
Shampoo has or should have some oils to restore the natural oils produced by your scalp to maintain your hair in top shape.  Face wash should be mild and gentle because the skin is not as tough as other parts of your body.  Then body wash is the grunt washer taking care of everything else.  It should also have some oils in it to help restore your skin but there is less refinement being required.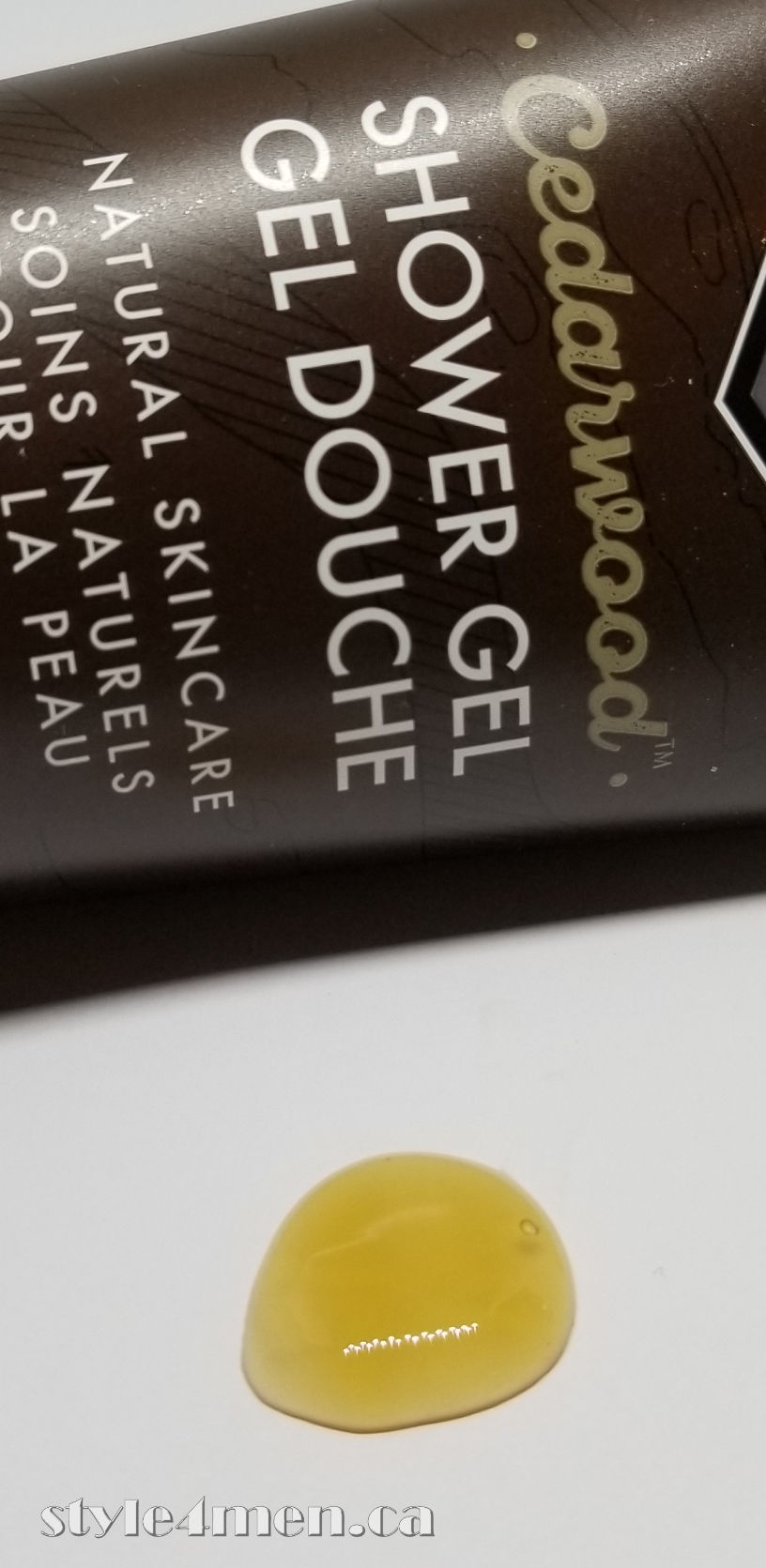 Finally onto the body wash, this turned out to perhaps be my favorite of the 3 products with its awesome cedarwood fragrance.   I poured about the size of a Canadian quarter in my shower sponge ball.  It produced a nice lather and felt like it gave me a good cleaning.  My skin did not feel dry after the shower meaning that the shower gel contains some oils to seal in moisture making you feel good in your skin!  This shower gel will not be leaving you feeling dry and squeaky!  I am actually a bit concerned that I will go through it rather fast. 🙂
Shower Gel Ingredient list: Aqua (Water), Cocamidopropyl betaine, Sodium cocoamphoacetate, Glycerin, Decyl glucoside, Aloe barbadensis leaf juice, Sodium chloride, Parfum (Fragrance), Bulnesia sarmientoi wood oil, Rosmarinus officinalis (Rosemary) leaf oil, Lavandula hybrida oil, Cedrus atlantica bark oil, Abies sibirica oil, Eucalyptus globulus leaf oil, Citrus aurantifolia (Lime) oil, Artemisia herba-alba oil, Origanum majorana herb oil, Juniperus communis fruit oil, Piper nigrum (Pepper) fruit oil, Thymus vulgaris (Thyme) flower/leaf oil, Abies balsamea extract, Melaleuca alternifolia (Tea tree) leaf oil, Arginine, Xanthan gum, Caramel, Phenoxyethanol, Acrylates /C10-30 alkyl acrylate crosspolymer, Benzoic acid, Dehydroacetic acid, Sodium hydroxide, Potassium sorbate, Citric acid, Benzyl salicylate, Coumarin, Hexyl cinnamal, Limonene, Linalool, Alpha-isomethyl ionone.
In closing, this MANCAVE gift set was well packaged as it contained the essentials most men will want.  The quality of these products is up there and I don't think anyone will be disappointed.  The shower gel is my new "go-to" product!
Use these links to shop for MANCAVE products: