Uppercut Deluxe Shampoo and Conditioner Set – Not in the same league as their pomade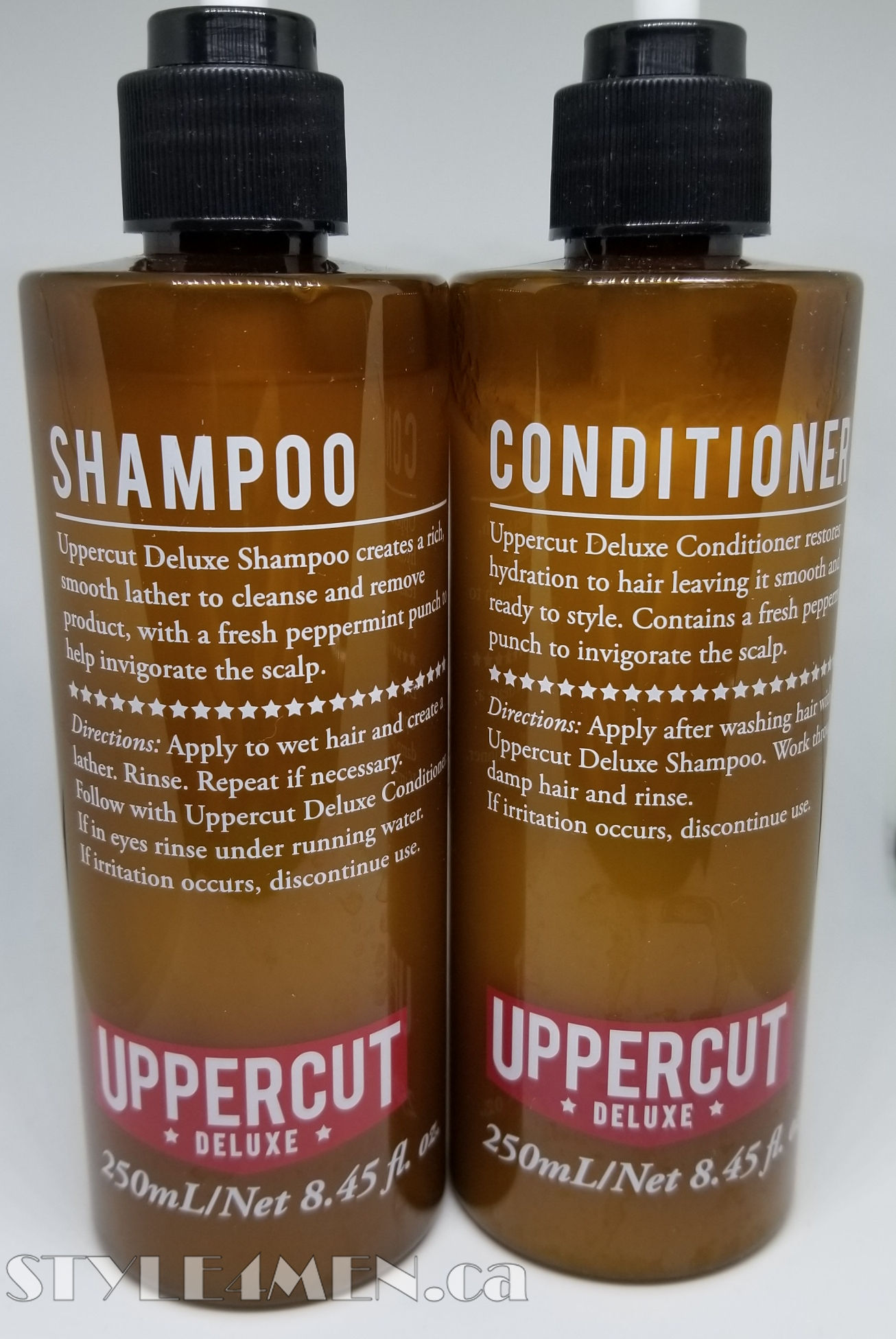 This morning I tried a shampoo and conditioner I had high hopes for, a set from our Australian friends at Uppercut Deluxe.
The Uppercut Deluxe pomade is certainly one that has left a lasting impression on me and it's one of my all time pomade favorites.  Based on that impression, I was totally interested in trying other products coming out of the Uppercut production line. Up until recently Uppercut products were rather hard to obtain in Canada and quite expensive.  As the brand has grown and been well received, more of their products are available at more affordable prices.
Interestingly enough, the Uppercut pomade review I put out last year is the No. 2 reason people are dropping by at Style4Men. 🙂
During one of my visits at "Not Your Father's Barber" in the Ottawa Byward market, I noticed this nice Uppercut gift box set containing: shampoo, conditioner, hand towel and a bar of soap.  I was thrilled to be able to get my hands on the Uppercut shampoo / conditioner set.
Fast forward to the testing time.  Unboxing new products is always a rather fun moment. The packaging was nicely done. I took out the shampoo and conditioner and it was off for a hair wash.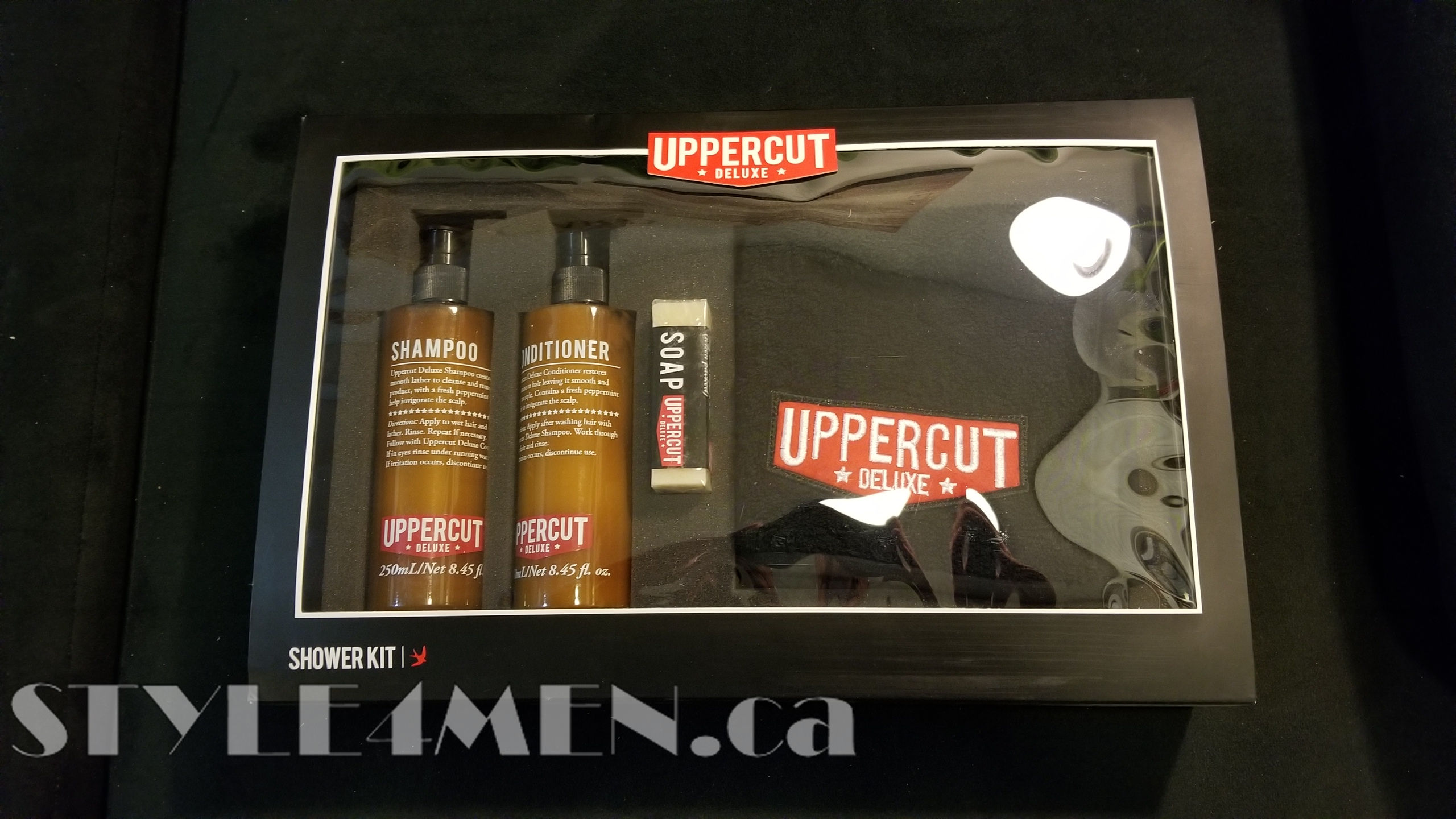 The uppercut pomade has a delicious coconut-pineapple beach scent and I was expecting to find a fragrance along those line.  Sadly, not!  It is rather a mild peppermint fragrance, but it is well done and not over powering.
The shampoo has a nice thick and creamy texture.  It felt luxurious.  Using it in the hair, was smooth enough, but it did feel like a deep cleaning product.  Lots of suds and while you are working the shampoo in the hair, it is comfortable.  When rinsing it out, you realize that everything was striped, leaving no oils whatsoever behind.  The hair was squeaky clean and hard to manage at this point.  Clearly, the conditioner component is needed.  This conditioner again offers the same peppermint scent and has a nice consistency.  Perfectly workable in the hair.  I let it in for a few minutes to do it's magic.  It rinsed out very well.  At drying time with my towel I gauged the state (or silkiness) my hair was in.  It wasn't as good as the results I get with Marc Anthony products, but it was much better than the Barburys shampoo combo which had completely stripped all oils from hair and left it straw like in an unmanageable state.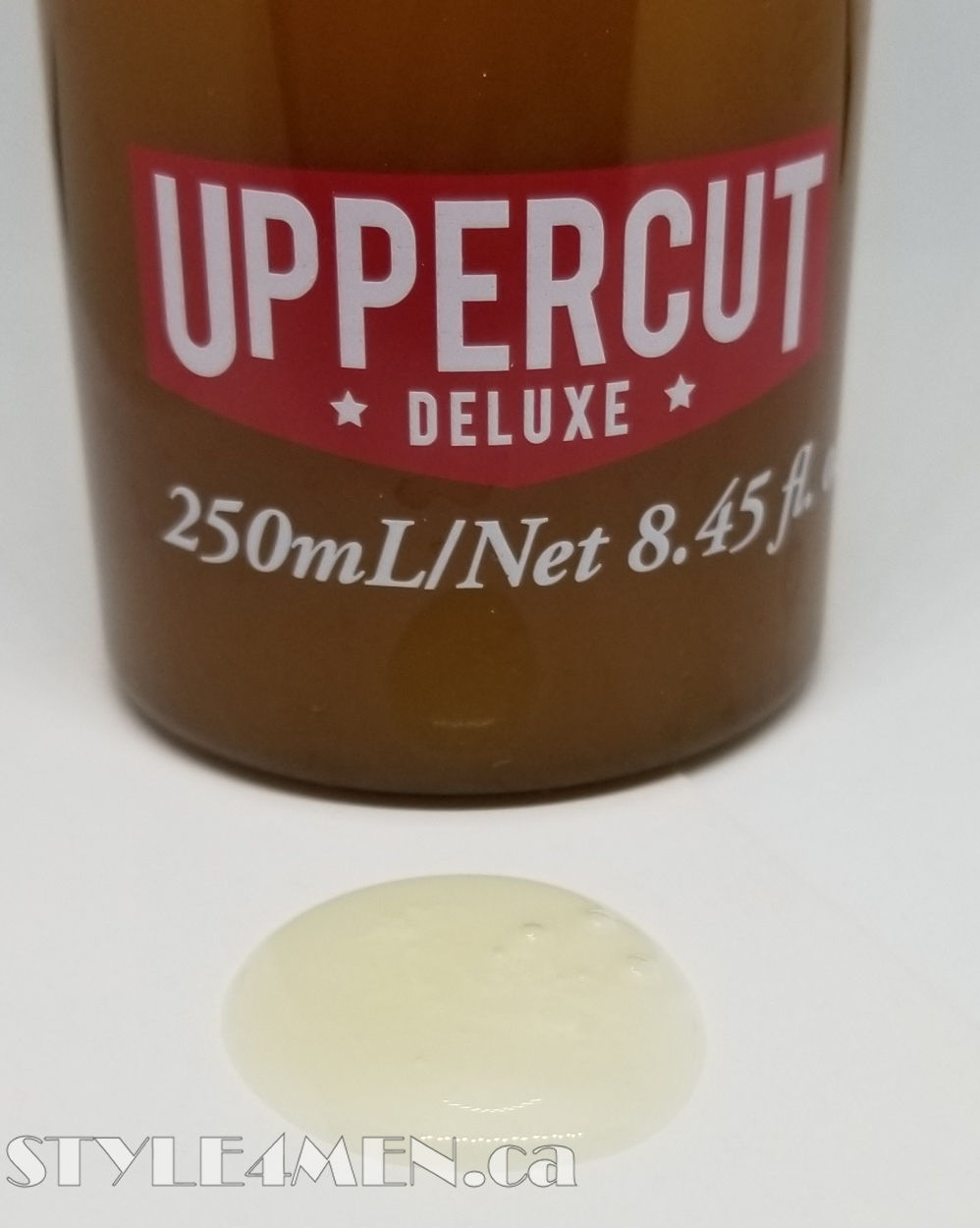 The Shampoo
The shampoo reminded me of the Reuzel shampoo that offered a very deep cleaning but also left my hair squeaky, tangled and nearly unworkable.
The conditioner does an acceptable job of restoring some oils to your hair, but in my opinion it is too weak a companion for this shampoo.  I was somewhat thinking of doing a second conditioner treatment.  But if that is needed, we are really making this a lengthy process.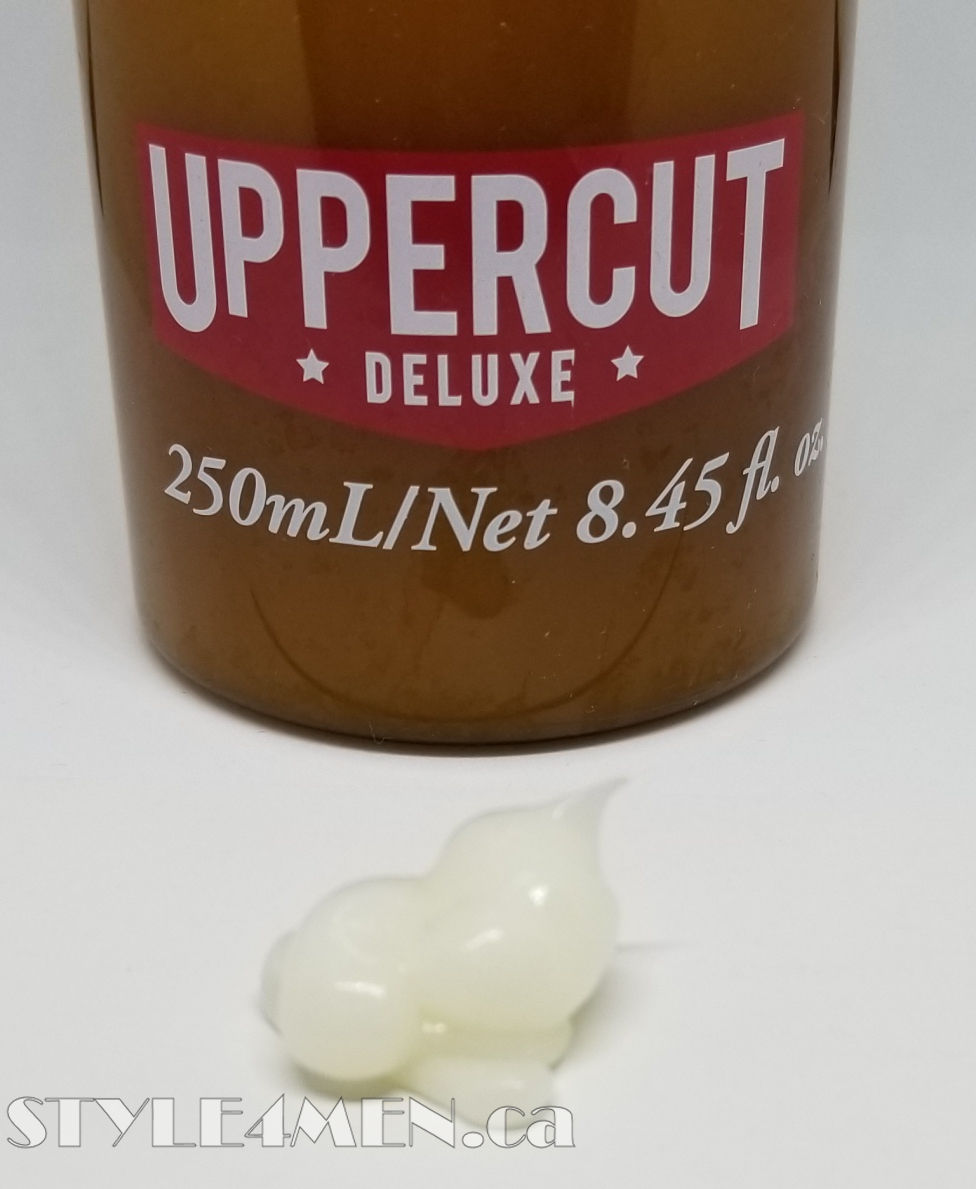 The conditioner
This is an OK product set, but not as good as I expected considering the price point of these products and considering how high the bar was set by their fabulous pomade.  On the price front, most search results will show these bottles going around $20 a piece.  That is roughly what they cost me as well.
Based on what can be seen on the Uppercut site, this particular set of shampoo and conditioner may have be discontinued.  The current product line has a different name and packaging.
Unlike the very intense peppermint shampoo from BedHead, the peppermint experience here is milder and it could be used on a regular basis without that refreshing feeling getting old. That being said, the shampoo itself is so strong that I couldn't advise a daily use. To compensate for the deep squeaky cleaning, the companion conditioner is necessary also making it a slightly longer process.
On the conditioner, I found it to not offer enough "conditioning".  Since this is a companion product to the shampoo, it should offer conditioning qualities to support the deep cleaning made the shampoo.  You could either do 2 conditioner treatments which starts to be way to time consuming, or you could reach for a conditioner offering more restorative qualities by having some oils.
I suspect that this shampoo is a direct response to Uppercut's expanding hair fixative product line, where they now offer wax, clay's and so on.  These types of products require a deep cleaning solution.  Since I am mostly favoring "water-based" pomades, there is very little "detergent" power required and a milder shampoo is all I need and prefer.  I will certainly give this shampoo and conditioner another try when I test my next mud.  I have a jar of clay from Fresher Studios that has been waiting to be tested.  We'll see how well it is washed out by the Uppercut set.
Here is the rating on a scale of 1 to 5
Cleaning Power: 5
Squeak Factor: 5
Requires Conditioner to restore some oil:  Most certainly
In closing, I am somewhat disappointed with the performance of these products because their pomade had set the bar so high.  This shampoo is a real deep cleaner and strips everything out, making the usage of the conditioner necessary.
You can shop for Uppercut Deluxe products via these links: