A visit at the House Of Barons on Preston for a straight razor shave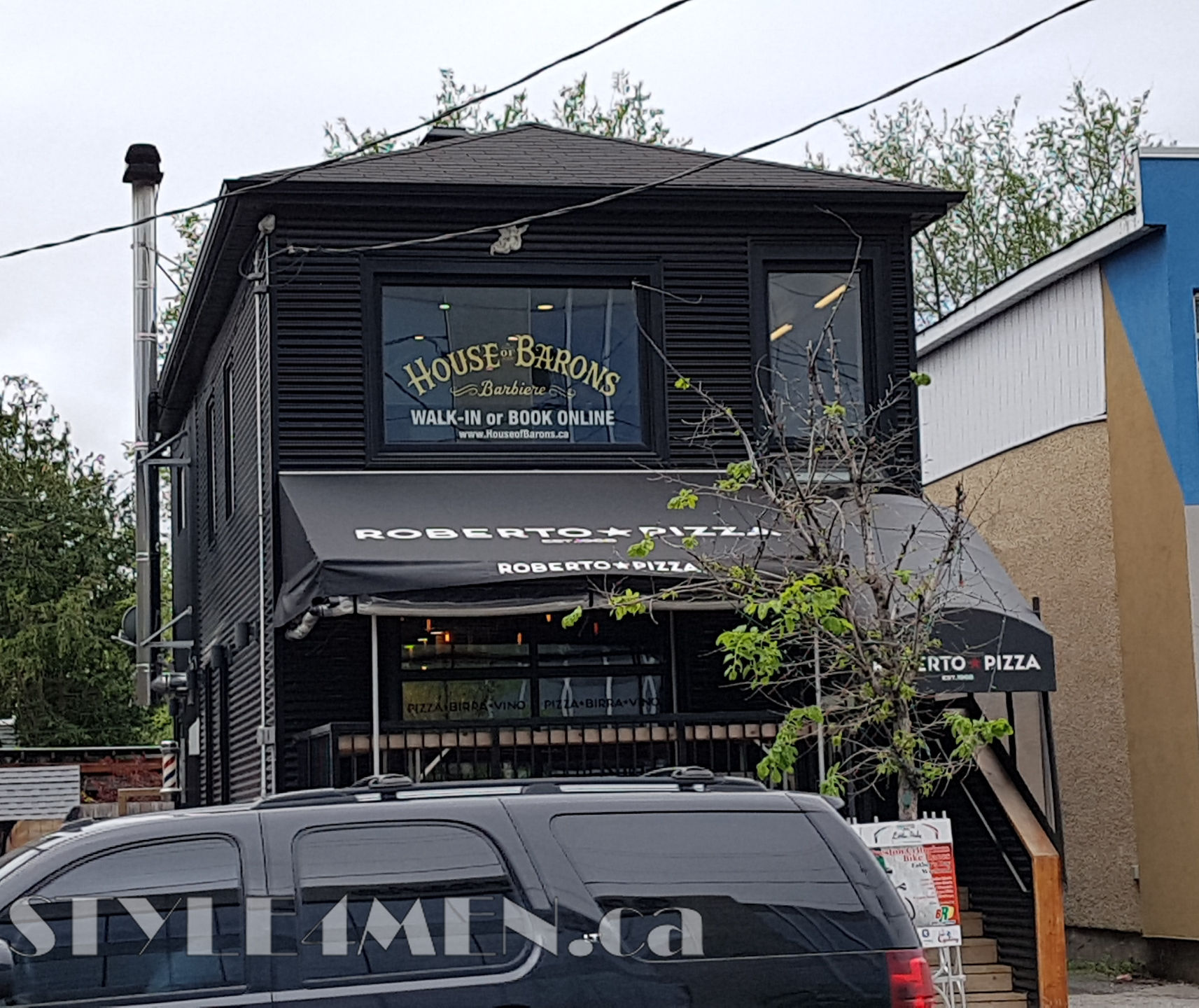 Continuing on my quest for the perfect shave, I set out to visit the folks at the House of Barons.  I had heard of the shop, but had really no knowledge beyond that.  I checked out there site and was convinced to give them a try.  Their site informed me that they have two locations in Ottawa (Ontario), one on Sussex and one on Preston.  The Preston location being easier for me to get to, I opted for this shop.  The House of Barons has a nice and simple on-line booking interface which I used to set up my appointment for Friday during lunch time. A confirmation email was dispatched right away confirming the visit.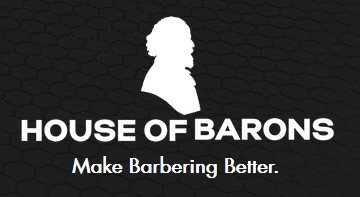 House of Barons
348 B Preston Street
Ottawa, Ontario
Canada
613-680-0348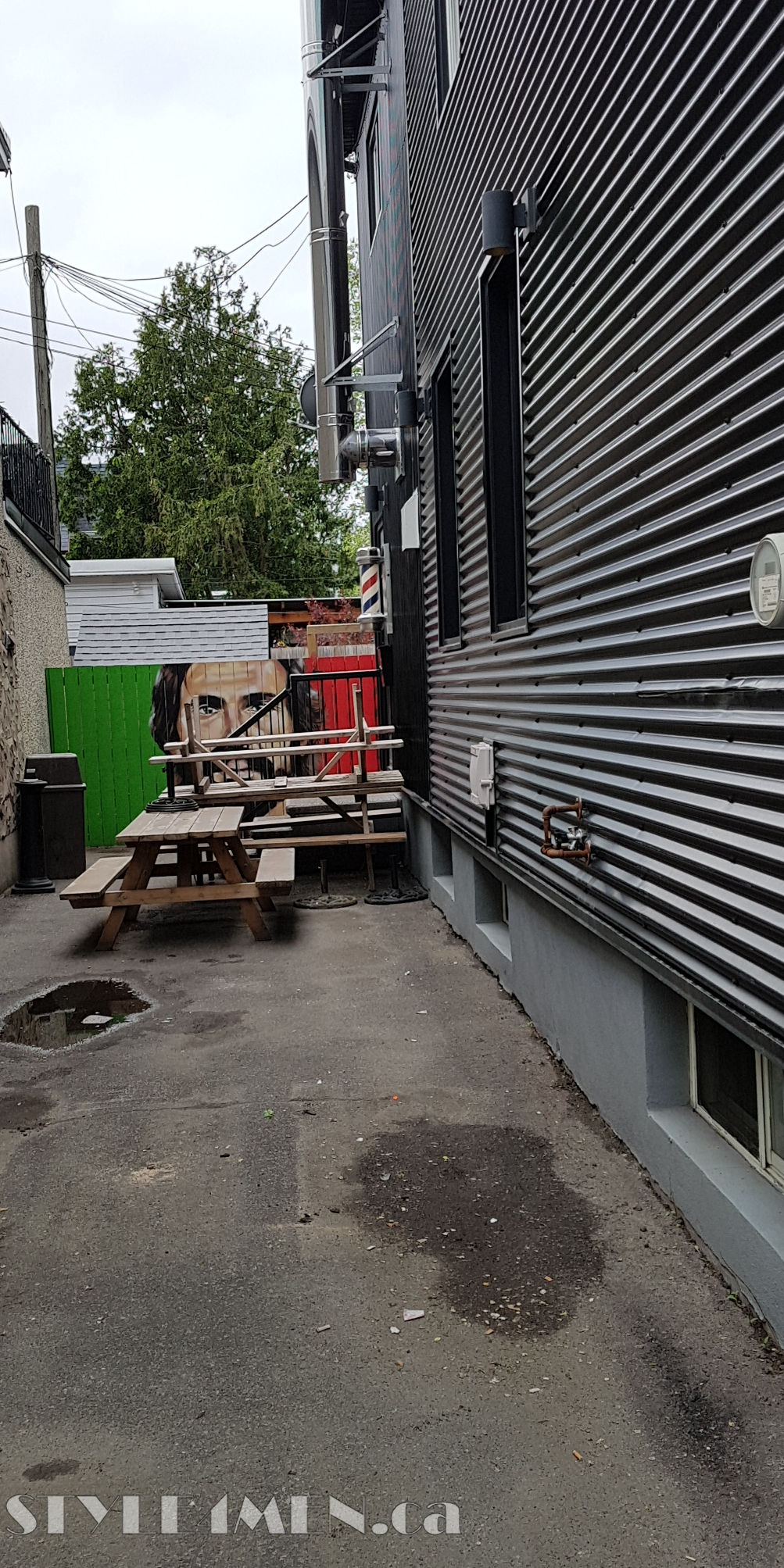 The entrance to the shop is not on the main street, it's on the left side deeper in the back alley of the buildings.  It feels like a private club for the initiated.  This adds to the experience. A few steps up the stair case and you are in.  The place is inviting and comfortable.  It certainly looks like a proper Barber shop, but with an edge.  It's not trying to replicate a 50's Barber Parlor, but rather it is carving a space of its own.  It's both traditional while bringing an element of lounge.  Think: Barber Lounge as opposed to Barber shop.  The layout is clearly planned to make you feel at home right away and the staff totally complements that.   The mood of the shop is down-to-earth and un-pretentious.  I was offered something to drink and since the coffee machine was on the frits'  I was offered a beer instead.  If I had not been driving it would have been perfect.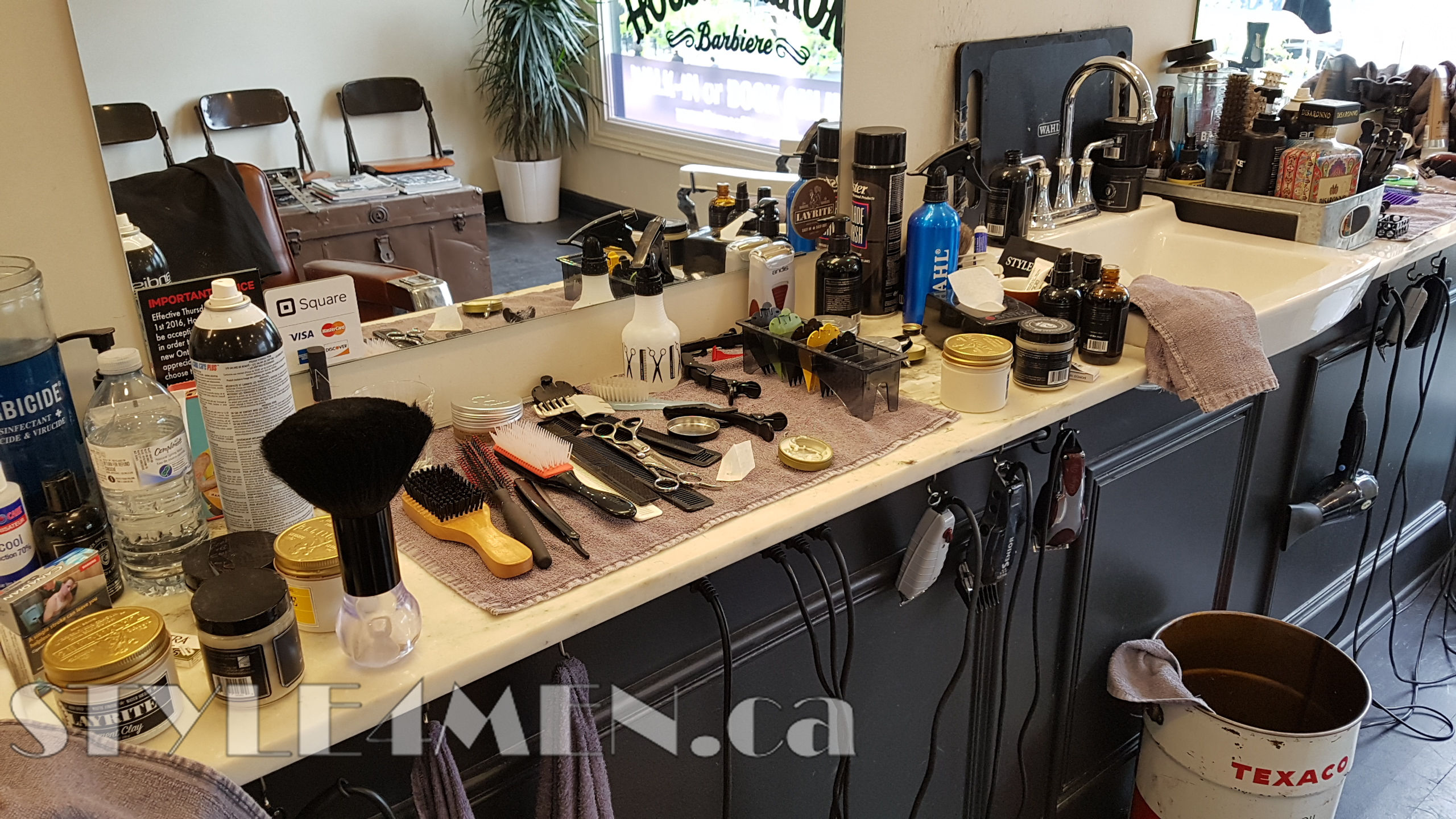 When I presented myself at the shop, Isabelle (which I had booked with) was available by the time I took my coat off.  I explained to both the Manager and to my Barber that I would be writing about my visit for Style4men.ca and everybody was cool with that.
Today's treat was a simple straight razor shave. Isabelle (aka THUG WIFE) brought me to the chair and started getting me prepped for the shave.  She had a nice and easy-going attitude.  When going for such a service, the last thing you want is someone who is wired or overly cocky.  Keep in mind that this person will be putting a scalpel to your throat.  The 3 C's is what I am interested in: Calm, Cool and Collected.  And that, she was!  She was also focused and meticulous in her work, measuring or calculating the working angles to get the job done right.   Focused, but also able to keep a conversation, which in my minds speaks to the level of comfort with the task.  The shave took a bit less than 10 minutes, while the whole experience was perhaps 25 minutes.
Isabelle presented herself like a professional Barber.  Someone who does this as a trade, maybe even out of passion, and not because it is the cool thing to be doing at the moment.  I felt in perfectly capable hands.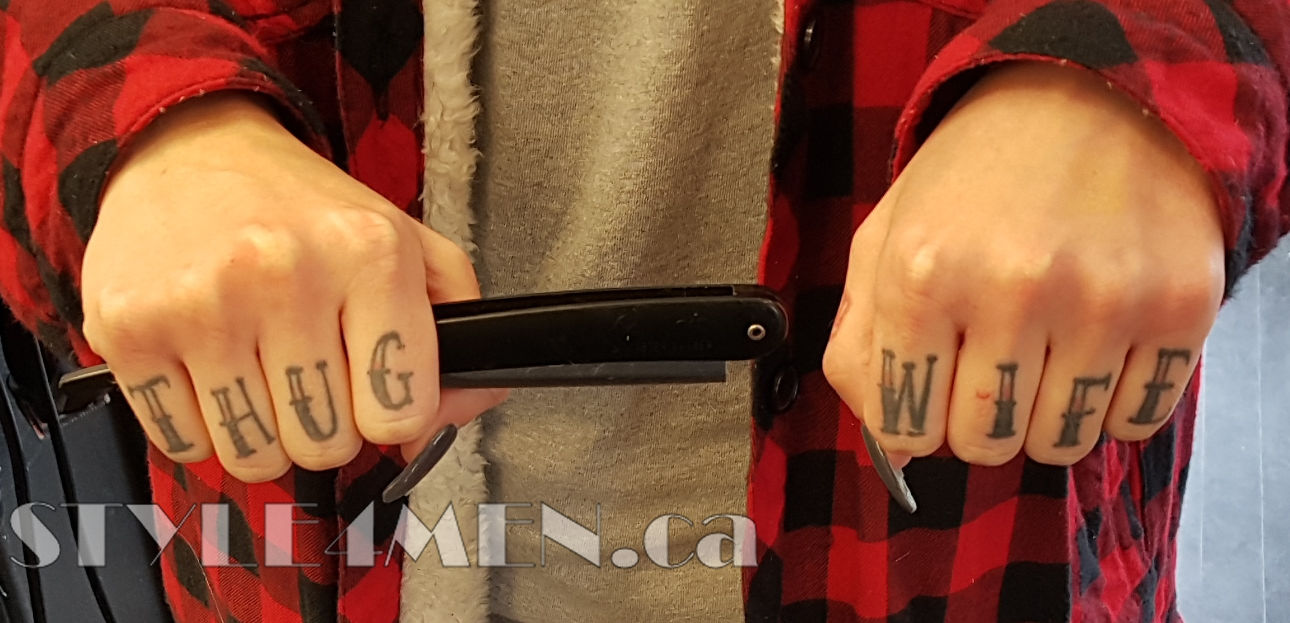 Here is what happened:
Hot towel wrap
Pre-shave cream
Warm shaving cream
Hot towel
Shave
Cold towel – this part is interesting. The cold towel causes the pores of your skin to close up, but apparently it also raises the hair making it easier to verify the shave and make touch ups
Touch ups
Clean up
Post-shave balm
I also wanted the back of my neck shaved as part of this
Hot towel
Pre-shave
Shave
Wipe
Post-Shave
Done!
This is my 5th or 6th straight razor shave to date and this shave scores in the top 2. Here is why:
A good and proper shave
No irritation from the said shave and/or the products used
Detailed and gentle treatment
A very nice experience in every aspects
House of Barons sells Layrite pomades and as you know this is one of my favorite pomades.  They also offer BedHead products which was my go-to brand a couple of year back, basically before I jumped into the pomade jar. The shop also has a very interesting Canadian brand of shaving products; Hard Butter.  For $13, I picked up a little jar of the Anti-Itch Post-Shave Salve which was used to finish my shave.  This product will get a full review of it own, but my initial impression of it was very good. I believe that Isabelle used a Hard Butter pre-shave on me, but they were sold out of it. I will need to do further research the Hard Butter company.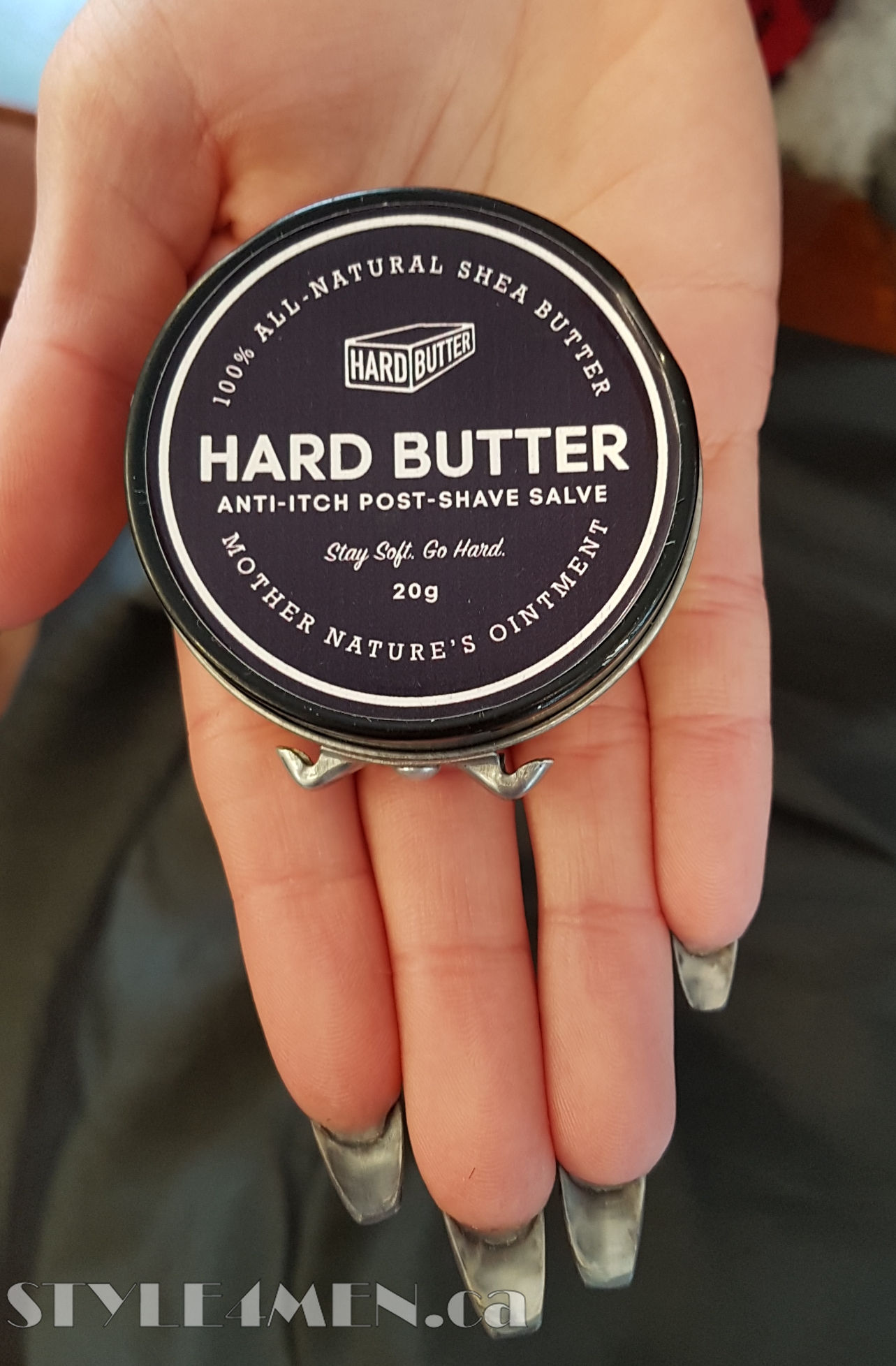 The shave was $25.  Obviously, I couldn't support that on a daily basis, but as a treat it was totally worth it and I will go back.  House of Barons is certainly a place I would recommend to a friend and it is completely Style4Men.ca approved!
-Head Pomade Guy!