Barbasol Soothing Aloe Shaving Cream
For years I have been seeing the Barbasol brand.  By its typical product placement on the bottom shelf and its low price, I also assumed that it was a lesser product and pretty much snob it.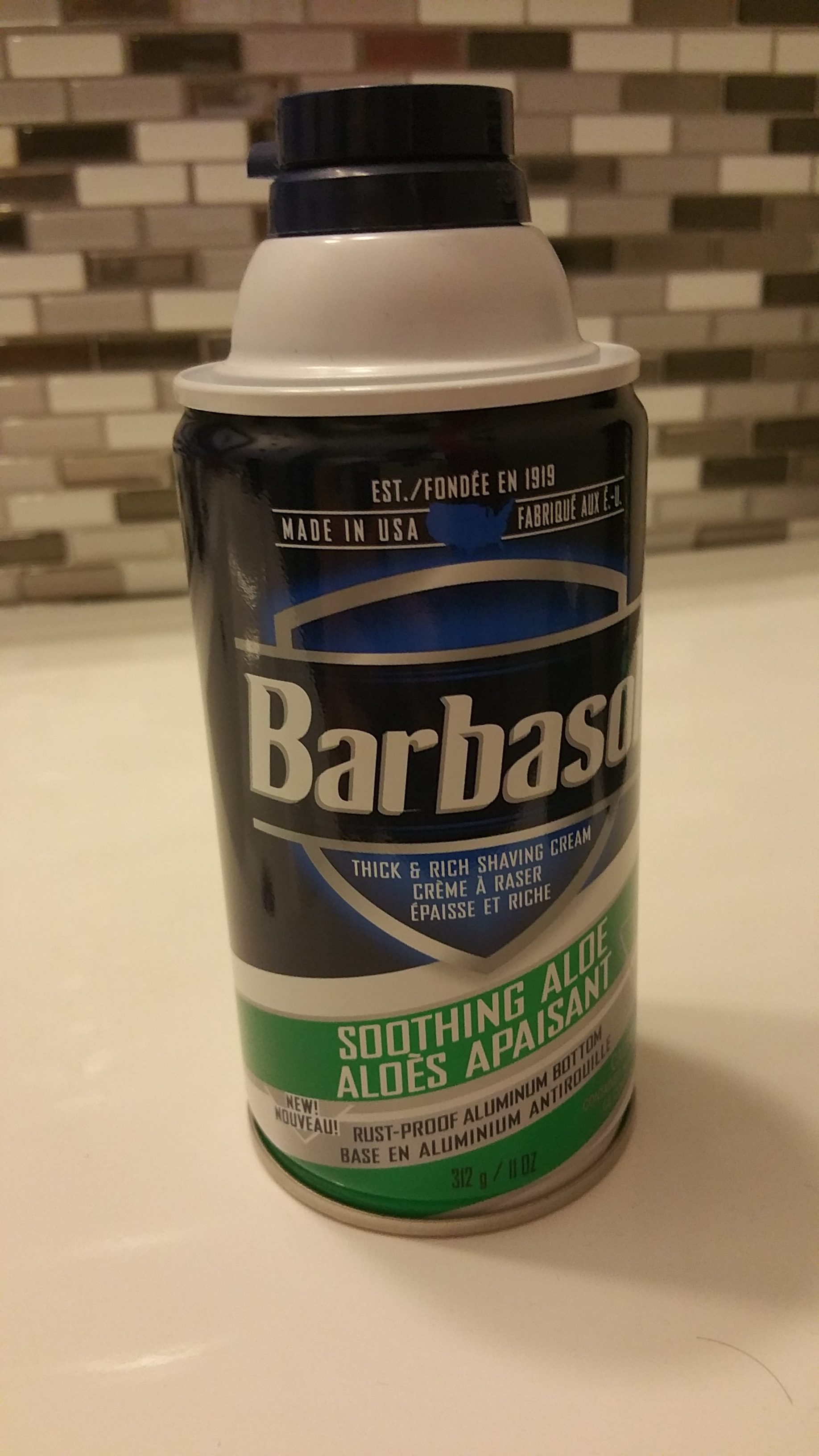 Yesterday,  I was picking up stuff at my local Walmart and went through the shaving isle.  The Barbasol products were there again on the bottom shelf.  I was actually shocked to see how low the price actually was.  $1.98 for a can of shaving cream!  This was not a sale – that was the regular price.  I decided to put my prejudice aside and give this cream a try.  This morning was testing time.
TEST STAGE:
State: Just out of the shower
Pre-Shave: PRORASO white
Shaving foam: Barbasol Soothing Aloe
Razor: Merkur 180
Blade: LORD
After-Shave: PRORASO White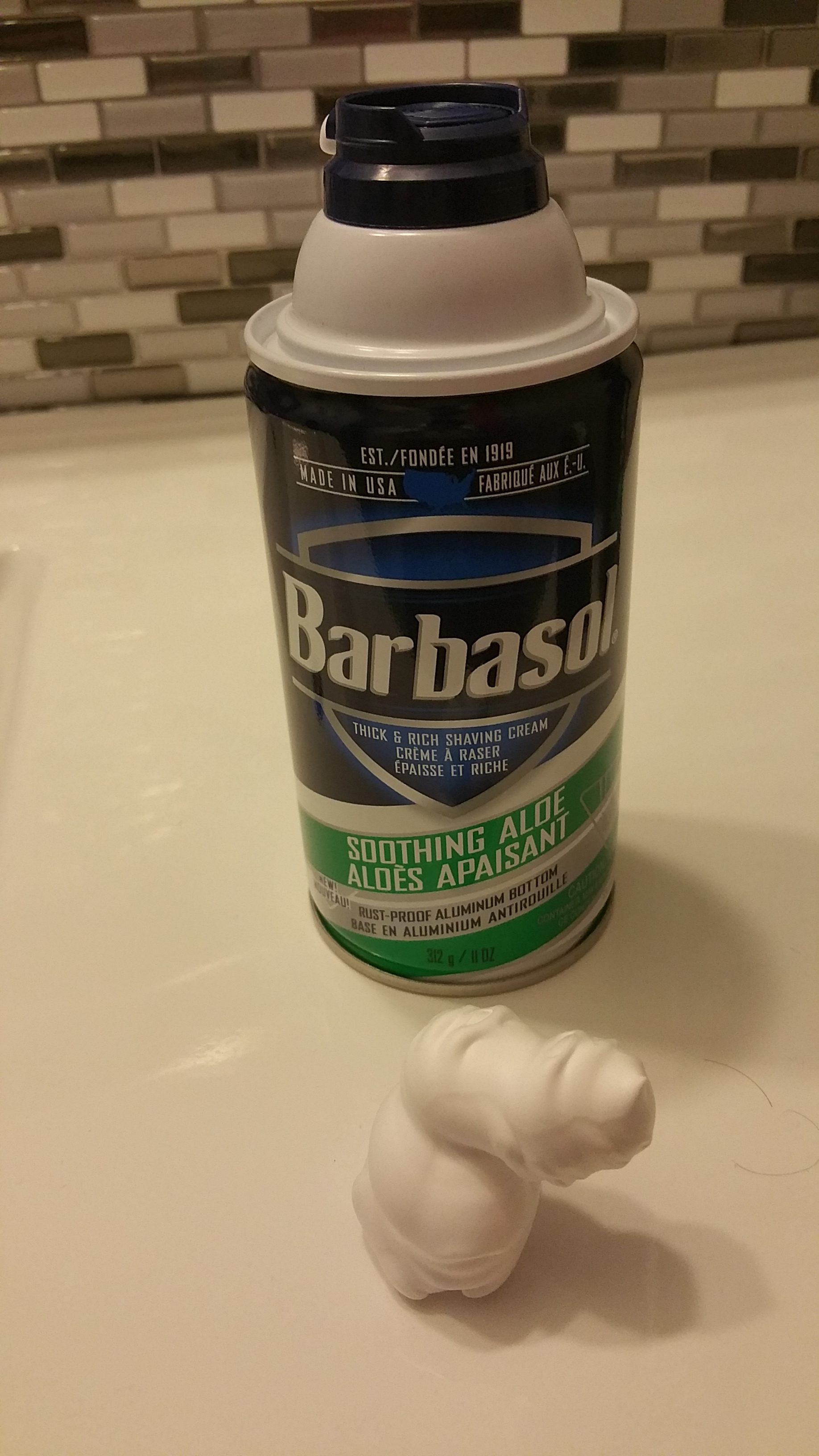 The cream coming out of this can completely surprised me.  It was in so many words: perfect!  As thick as miracle whip.  In fact you could easily do a prank and substitute one for the other.  This cream was perhaps even thicker than my beloved PRORASO Red.  If I did not know this was the Barbasol cream I would have assumed it was a seriously more expensive product. The cream has next to no scent which goes hand in hand with the sensitive skin frame of mind.  It went on nice and felt comfortable.  Luxurious even!  When washing the excess off my hand I noticed that there is element of oil to the mixture.  I see this as a supporting element to the necessary lubing a cream should offer.  The cream being as thick as it is, you feel like the moisture is completely trapped and your face is well protected.  Onto the shave!
I still can't believe that this stuff was $2.
My shave was incident free.  The cream offered exactly the moisture, protection and glide you would hope for. I am very glad to have finally tried this product and joined the leagues of men who have known how good this stuff is since 1919.  The performance of this product along with its incredible price certainly explains why this brand is still around and why men swear by it.  I will look to try more of their products in the coming months.
Here are some of their older advertising campaign: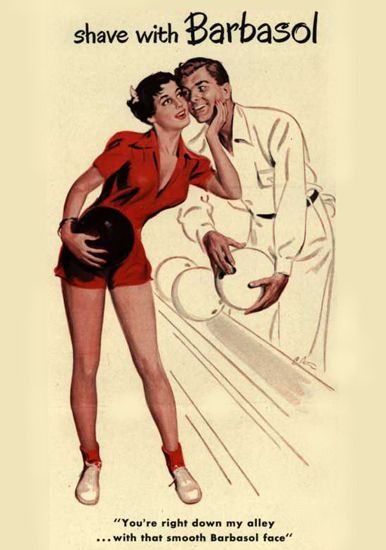 You can shop for this product via these links: