Blackland Shaving Brush – Classic instrument with modern styling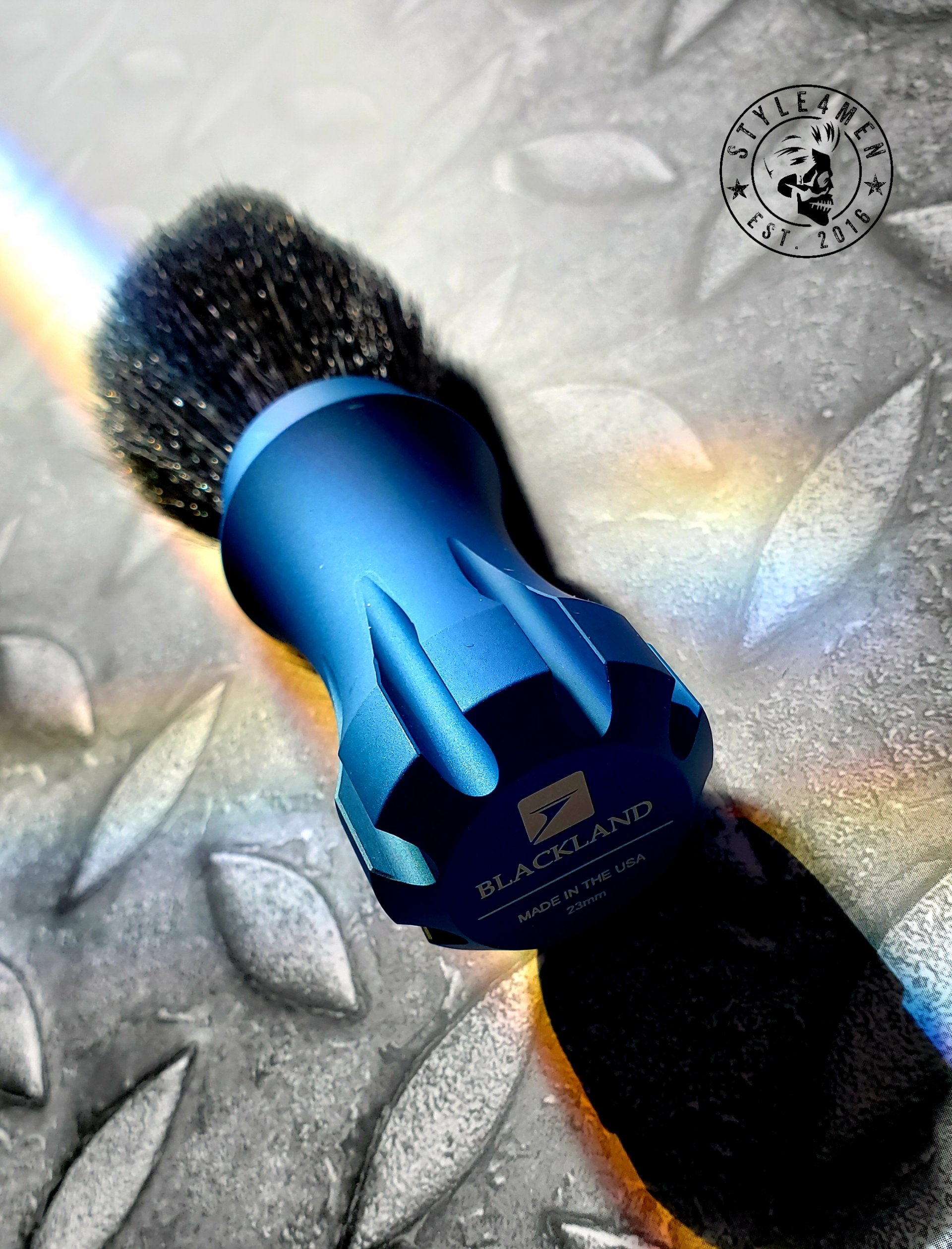 Wet shaving is about embracing the small pleasures in life, taking a moment for "you" as well as challenging yourself.  That is especially true when working with instruments that can be more daunting like a straight razor.  This grooming ritual comes with a few rewards like a job well done and a shave experience like no other.  Then there are the perks…like next level gear!  The Blackland shaving brush we are featuring today is exactly that – next level!

But let's start from the beginning.  When you travel back in time and start #shavelikeits1918 you might initially only be thinking of the razor and blades. Then you'll start considering the whole soap versus cream dilemma.  This also about when the shaving brush aspect of your new routine will become very apparent!  Since you already dropped more bucks than expected for the razor, you will be content with a basic starter brush, but as you hear about what else is out there you might think that you are missing out.  You are!  This is where the Blackland shaving brush comes in – a total wishlist item!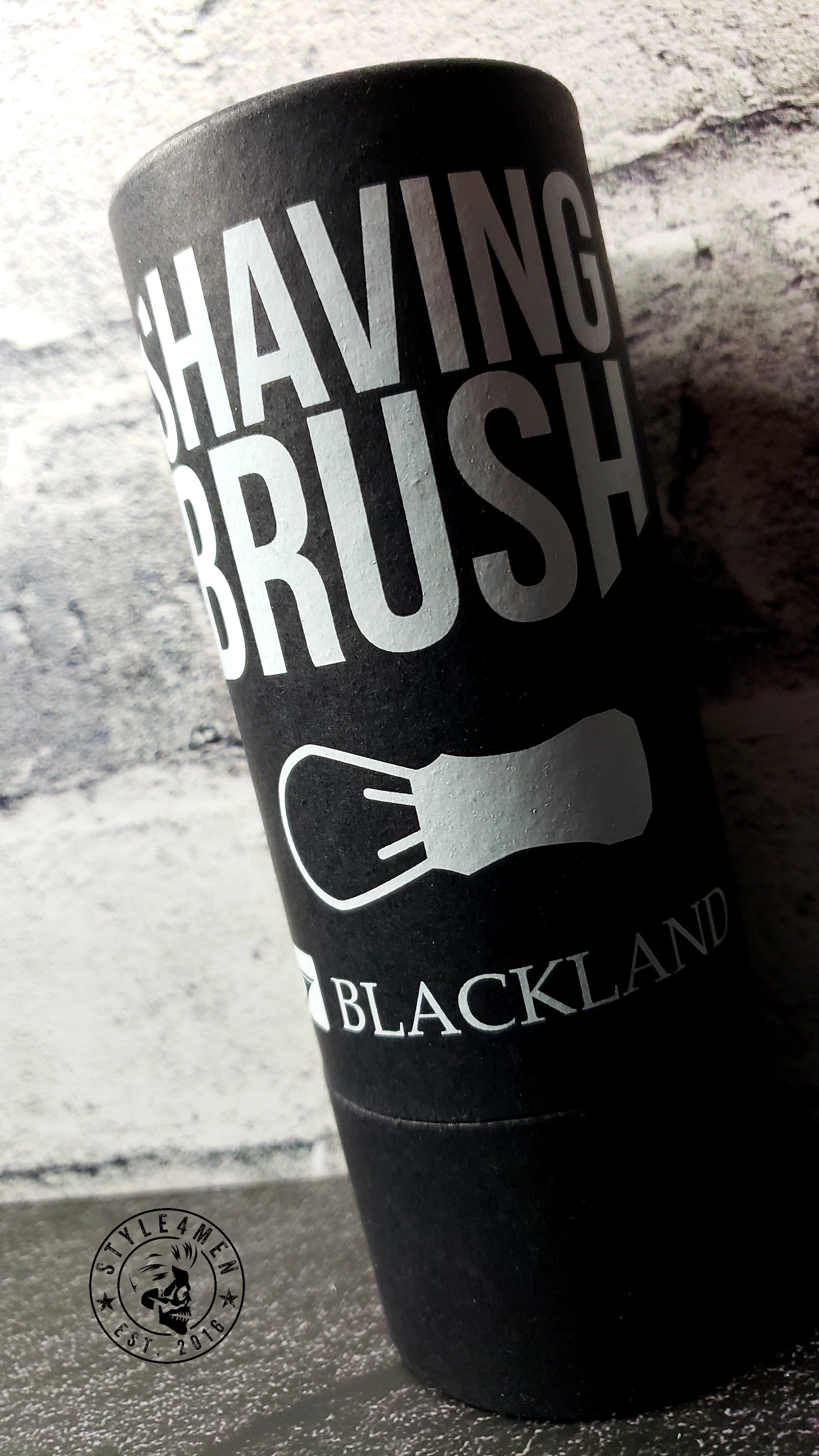 The brush comes packaged in a cardboard cylinder where is it perfectly secured in the cap for the ride to its new owner.
This beast clocks in 114 gr and will put your starter brush to shame. It is also a bigger instrument measuring 11 cm (4.5 inches).  The handle to hair ratio is: 6.5 cm to 5 cm.  I find that the weight give this instrument a comfortable presence and the longer hour glass handle fits nicely in my big mitaines.  Basically, everything is in the right place.
The handle is a metal construction with a matte metallic paint finish.  Not only does it look fabulous, but the matte paint also serves as a smooth grip for your wet fingers.
The brush hairs are synthetic and incredibly smooth.  The great thing about synthetic hair is that no boar, badger or horse were bothered in the process and there are no preparatory steps to be done prior to using the brush.  It's simply: wet and go!  My personal opinion on this is that synthetic hair brush is also much smoother.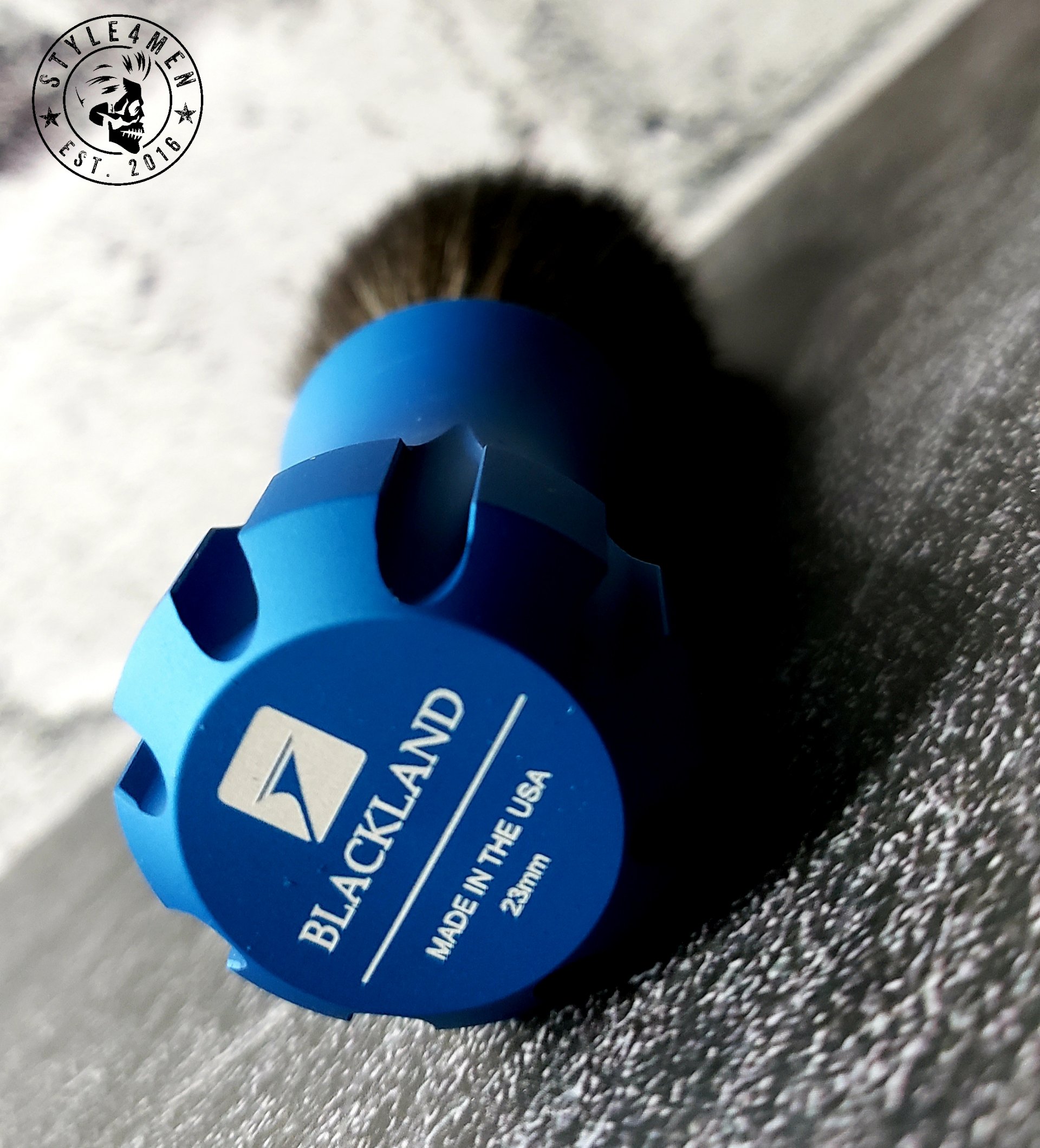 The one major difference I have noticed so far between animal hairs and synthetic is how animal hair retains water so much better.  I have adjusted my technique by giving the brush an extra shake before working in the shave cream on my mug.  In the case of the Blackland brush, although its synthetic hair I found that it behaved more like animal hair in that respect.  Nice!
Summing things up
This brush is an absolute looker! For such a classic instrument, this is an incredibly modern and stylish rendering that will appeal to anyone seeking that design edge. Being a well weighted tool it offers presence in a very comfortable manner.  Finally, the smooth synthetic hair has better water retention than what I have experienced before making it a tough act to follow. In short, that great figure it backed up by great performance.