Brickell Shaving Cream and After Shave
For the last few months, I have become interested in trying the Brickell shaving cream and after-shave. Their sales pitch is simple, they use natural ingredients to make their products.  The well known; aloe, jojoba and coconut oil being some of the key ingredients.  Their site and their sales pitch was enough to spike my curiosity.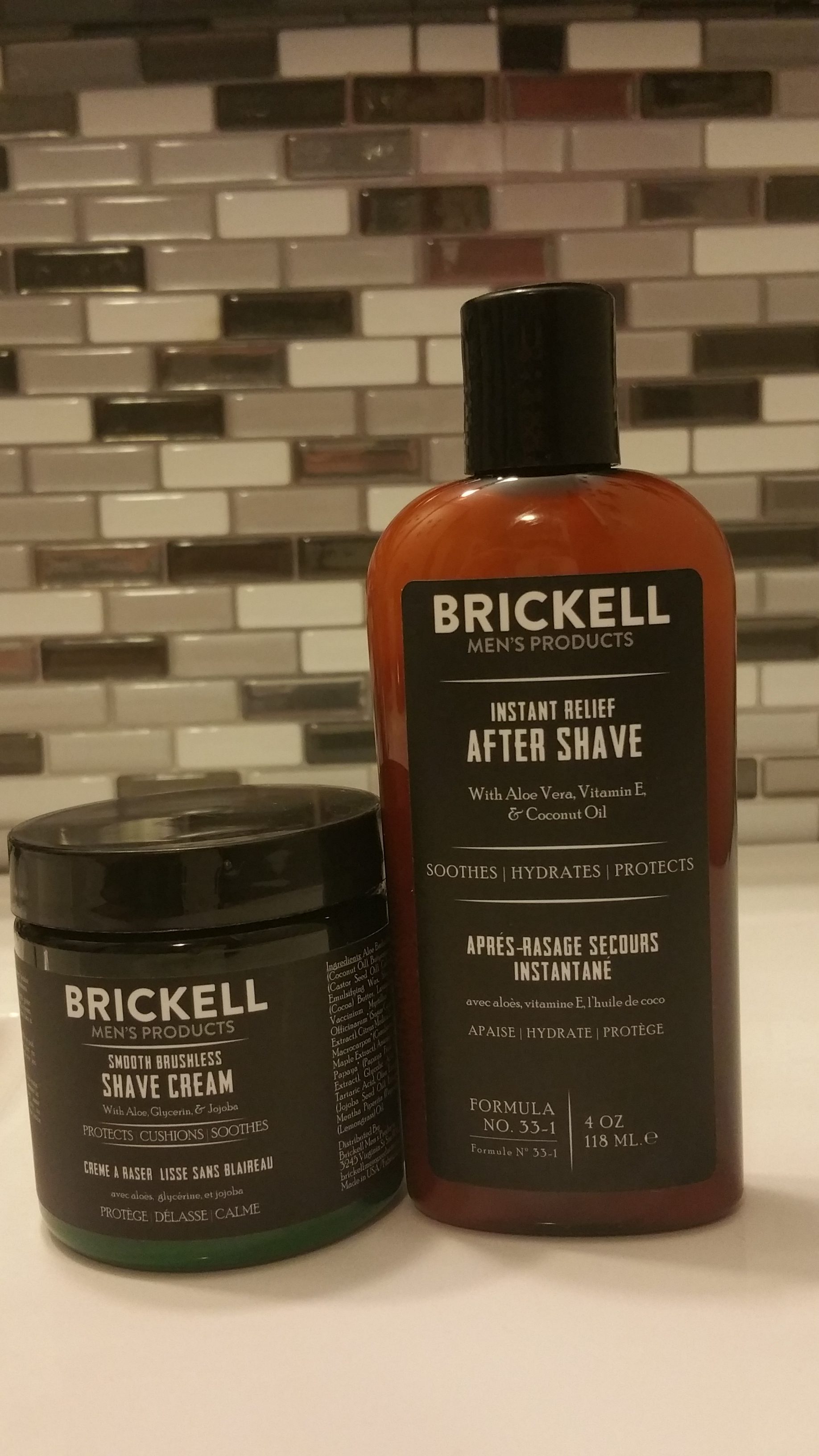 Then came the shopping adventure.  Where to buy these products?  Who carries this brand?  Etc…  Obviously, you can shop directly on the Brickell site, but it is in the United States and you will have to factor shipping costs for your purchase as well as the very possible extra duty charges since the purchase will be over $20.  Anything under $20 is more or less automatically duty free.  Anything over that is subject to duties and delays.   If you want to read up on this, check this article out:   Why the government keeps spoiling your online bargains.
That being said, you can buy the products on the Brickell site as well as on Amazon.  Amazon offers have fluctuating prices for such products.  So you will have to look often before you might find that deal.  I was surprised to find the Brickell line at "The Bay".  Actually, not in their stores but on line.  There was a second surprise; the price.  On the Brickell site in the US, both the shaving cream and the after-shave are $25.  Or both for $50.  That is $50 US + shipping + duties!  Well, The Bay, sell both products for $25 CND, for $0 Shipping since if you buy both product you jump into their free shipping space.
As you might be suspecting, we are pretty close to that price point where we simply rule out products
As you know, value is always a priority.  Considering the price of these products, I am expecting a "treat"!
Today was testing time.  I had a 6 days old beard to shave.
TEST STAGE:
State: Out of the shower
Razor and Blade: Gillette Proglide Fusion
Pre-Shave: None
Shaving Cream: Brickell
After-Shave: Brickell
In one word: WOW!  This stuff was like butter on my face!  I scooped out a very small portion to get a feel for the texture of this cream.  This small portion was pretty much enough to cover at least half of my face.  Two scoops were used to cover my fairly long beard.  A note on the actual package, this container is quite small at some 100 ml and I was certainly thinking that there was no way that this could possible be cost-effective in the long run.  Well considering how little cream I actually used to cover my mug, I stand corrected.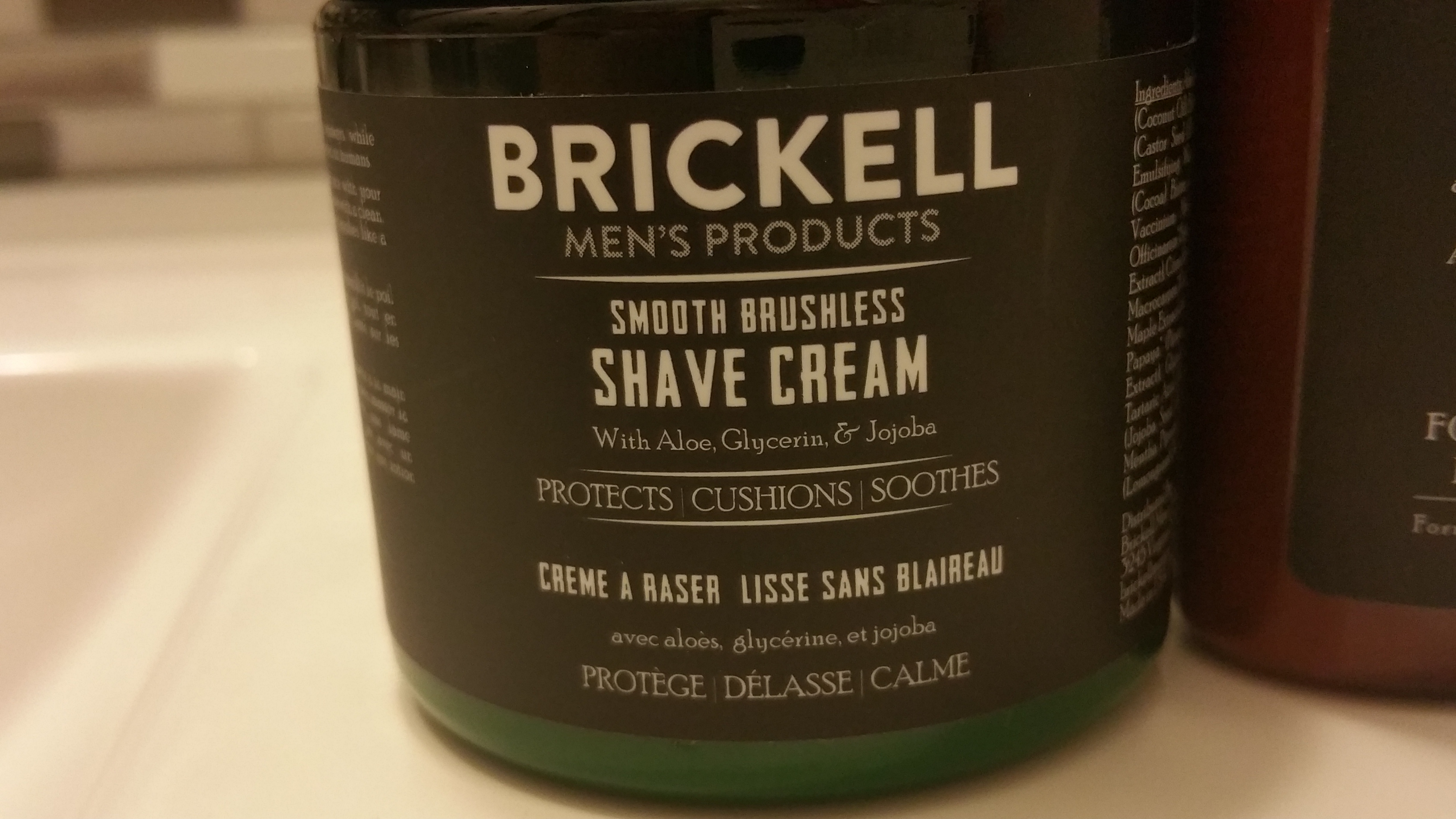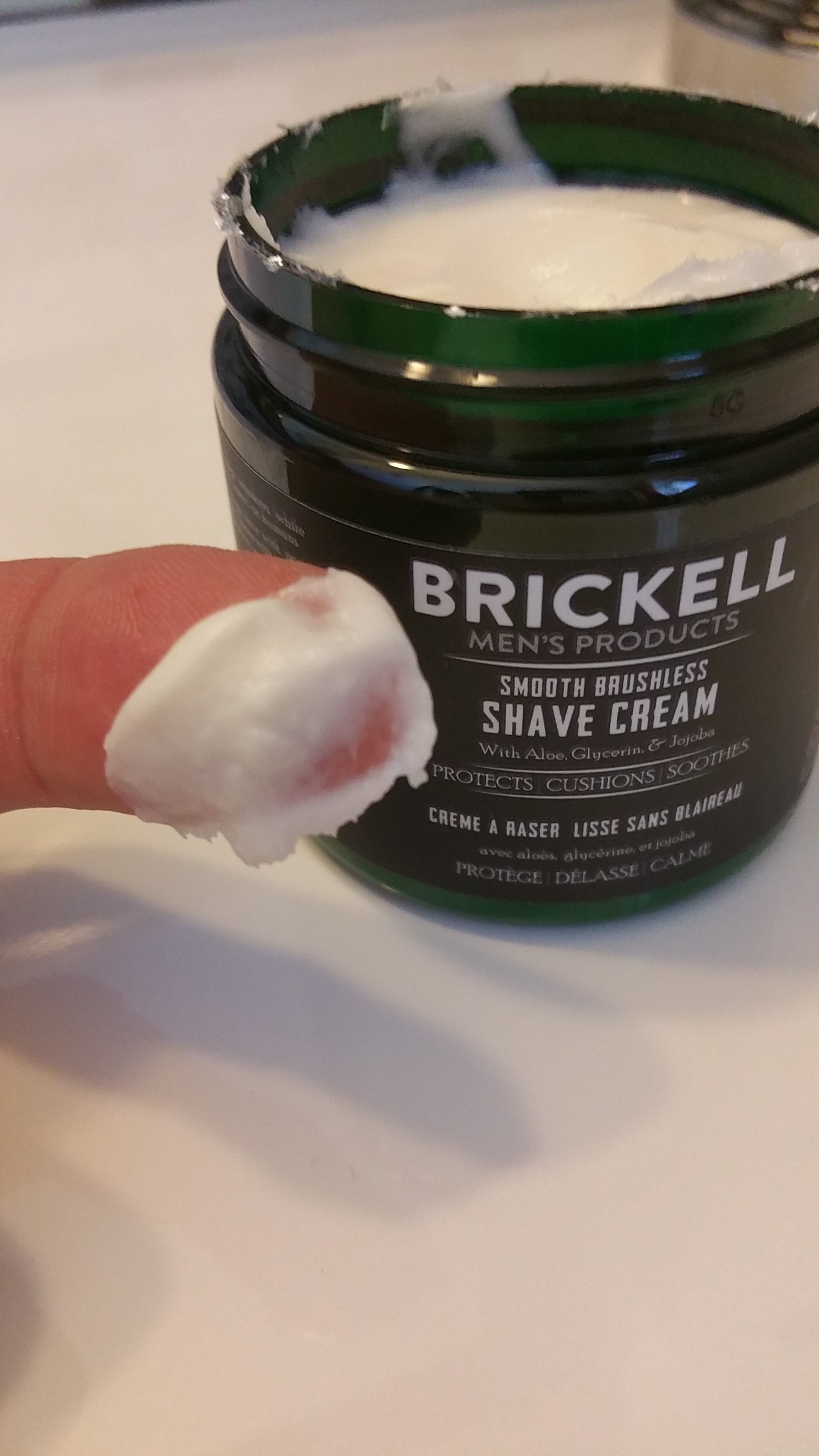 This cream is also different in the sense that it does not cover your face like a typical shaving foam might.  It is white in the jar, but on application is become transparent. It actually might look like you are not covering your face as you have no reference point. But rest assured, you are covered and very well I might add.  Coming back to the butter analogy, it more or less feels like you are applying some sort very smooth grease.  but it doesn't feel like grease at all.  It is very comfortable and clean feeling, if that is a reasonable explanation.
Having 6 days worth worth of beard to shave, I was really putting this cream to the test so to speak.  It was fabulously smooth.  since the beard was long it is normal to have to make more than one pass in some areas.  Often by the second or third pass, there is no shaving cream left and and your skin gets aggravated.  Not with this cream.   My skin felt protected and lubed during the whole shave.
The cream has a very shy scent.  In fact you really have to search for it.  At best, I would say that it was a hint on wild pine.  Quite pleasant and discreet.
Rinsing the cream off with a hot wet wash cloth was very easy as the cream dissolved on contact with water.
Now for the Brickell Instant Relief After-Shave, as I did buy these in a set to see how the Brickell solution worked as a whole.  Again, WOW!  This was almost a lotion as opposed to a cream.  Very light with fantastic surface covering.  Often after-shave lotions tends to leave your skin felling one of two ways:  either oily or just dry as the product is absorbed or evaporates too fast.  Not this.  It has the perfect combination.  My skin felt healthy.  Not oily and certainly not dry.  Even about an hour after the fact, my face was still feeling the same.
In short, this product duo was a winner well worth spending a tad more.
The rating is a simple: 5/5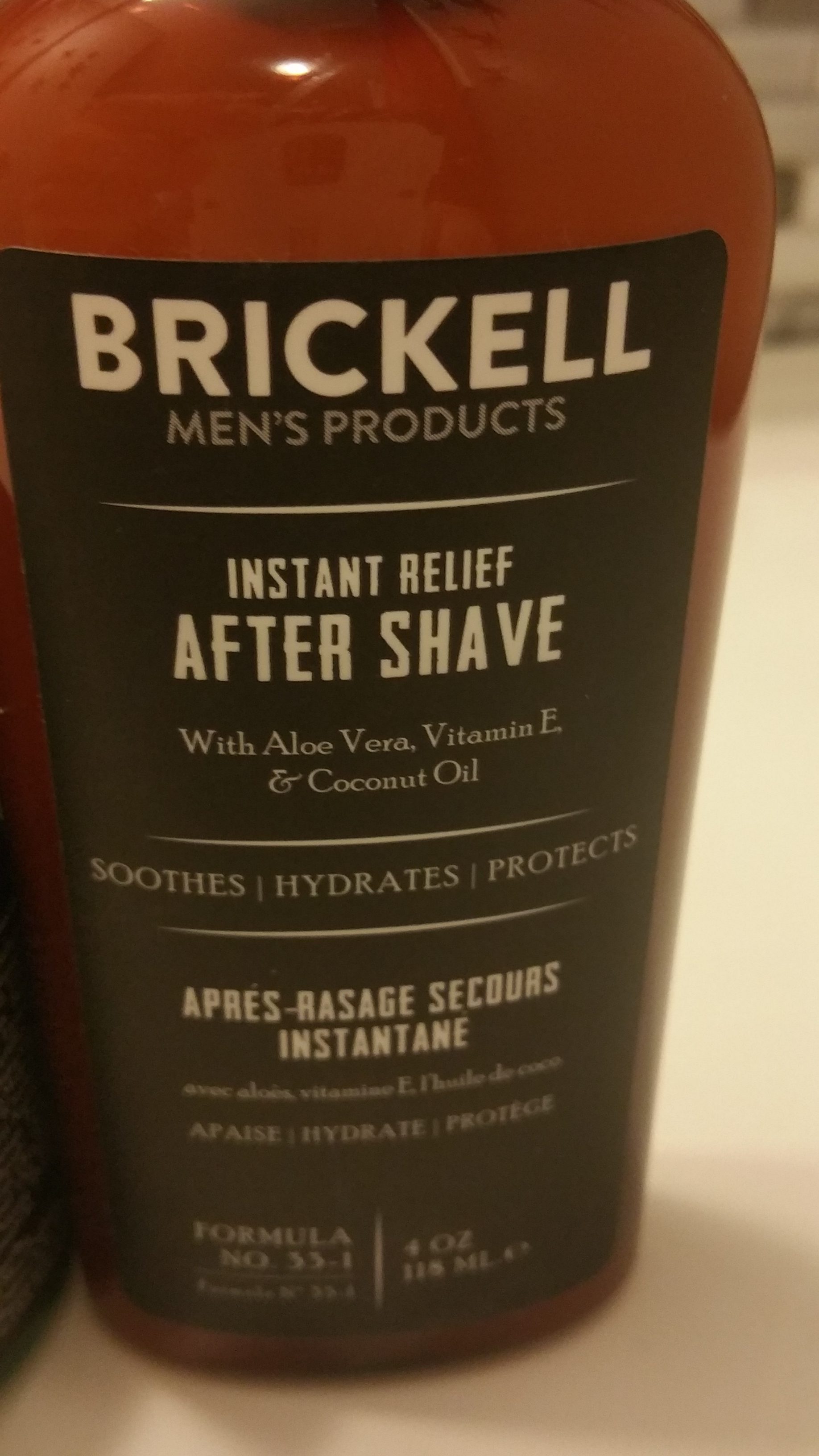 Use this link to shop for this product: