Clinique Shaving Products For Men
At Christmas I received a gift card for the Bay and still had a few dollars left on it.  I was recently notified by the Bay that they were having their Clinique sale.  Perfect, I said to myself, I will get the Clinique shave cream and after-shave along with the free makeup pouch for my wife.  Years ago, I use to swear by this brand for acne control.  When that was over I also stopped using their products, until recently when I rediscovered their Happy fragrance for men.  In that process I became aware of their shaving product line.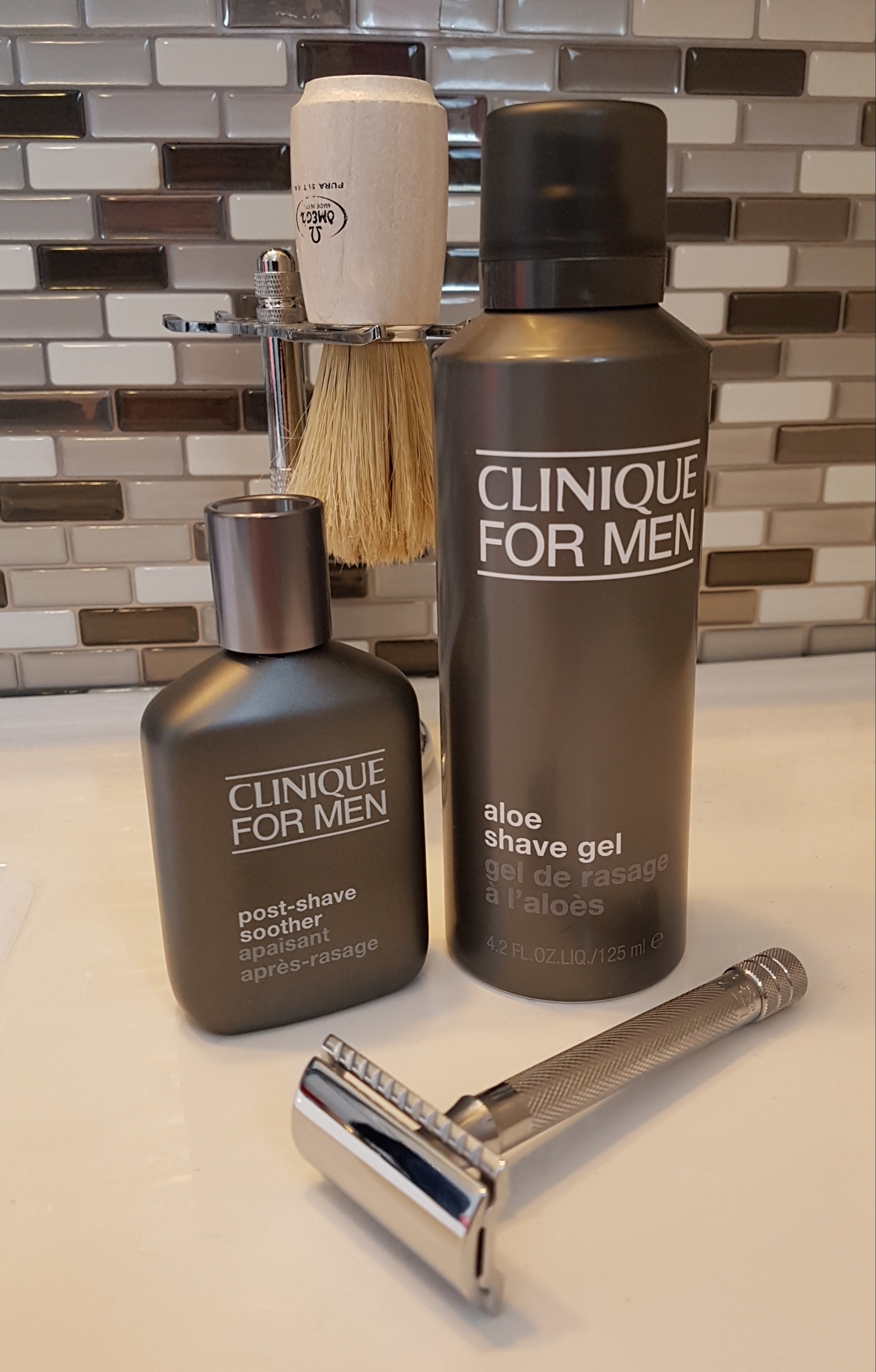 The purchases were delivered promptly by Canada Post and it was soon to be test time.
TEST STAGE:
I actually did not remember that the shaving foam was a gel so I was a little taken by surprise when this light blue goo came out.  I applied it to my mug and started rubbing it in.  It sticks well to skin and with a little bit of movement it becomes a rather lovely foam with nice insulating qualities.  A big premise of this shaving gel is to be hypoallergenic, so no scent and as neutral products as possible.  So far, all good by me!
As I started shaving I witnessed that the blade moved well enough, but that it was also scooping away all of the foam.  This gel is very light. Assuming a second pass would be needed in that spot, more shaving gel would be needed.  I finished the shave rather quickly.  Those Treet blades are superb!  I inspected my work.  Nice!  No cuts, no nicks! Overall a comfortable shave.
In order to give an accurate review I shaved with the Clinique suite of product a second time. The results of this second shave brought to light a few issues.  Although the shaving gel becomes a nice and thick foam, it offers only a minimal lubrication for the blade.  The shaving is not rough or raw but it only allows for one pass.  There is nothing left behind for a second pass.  Typically, you can simply add a touch of water to revive the left over cream.  In this case there is so little oil content in the formulation (if any) that there is nothing there to revive.  You would have to reapply a new coat of foam for that second pass.  Considering that I have fairly strong beard growth, I need something with more staying power and certainly more lubrication.  As a result of this lubrication shortage, I ended up with a number of nicks and some irritation.
Onto the after-shave.  This lotion is perhaps the nicer part of the set.  It is extremely liquid and a small pearl is sufficient to cover your mug.  It goes in nice and makes your skin feel refreshed, appeases and soothed.  It does not leave you looking shiny or feeling oily.  Just a nice soft comfortable face!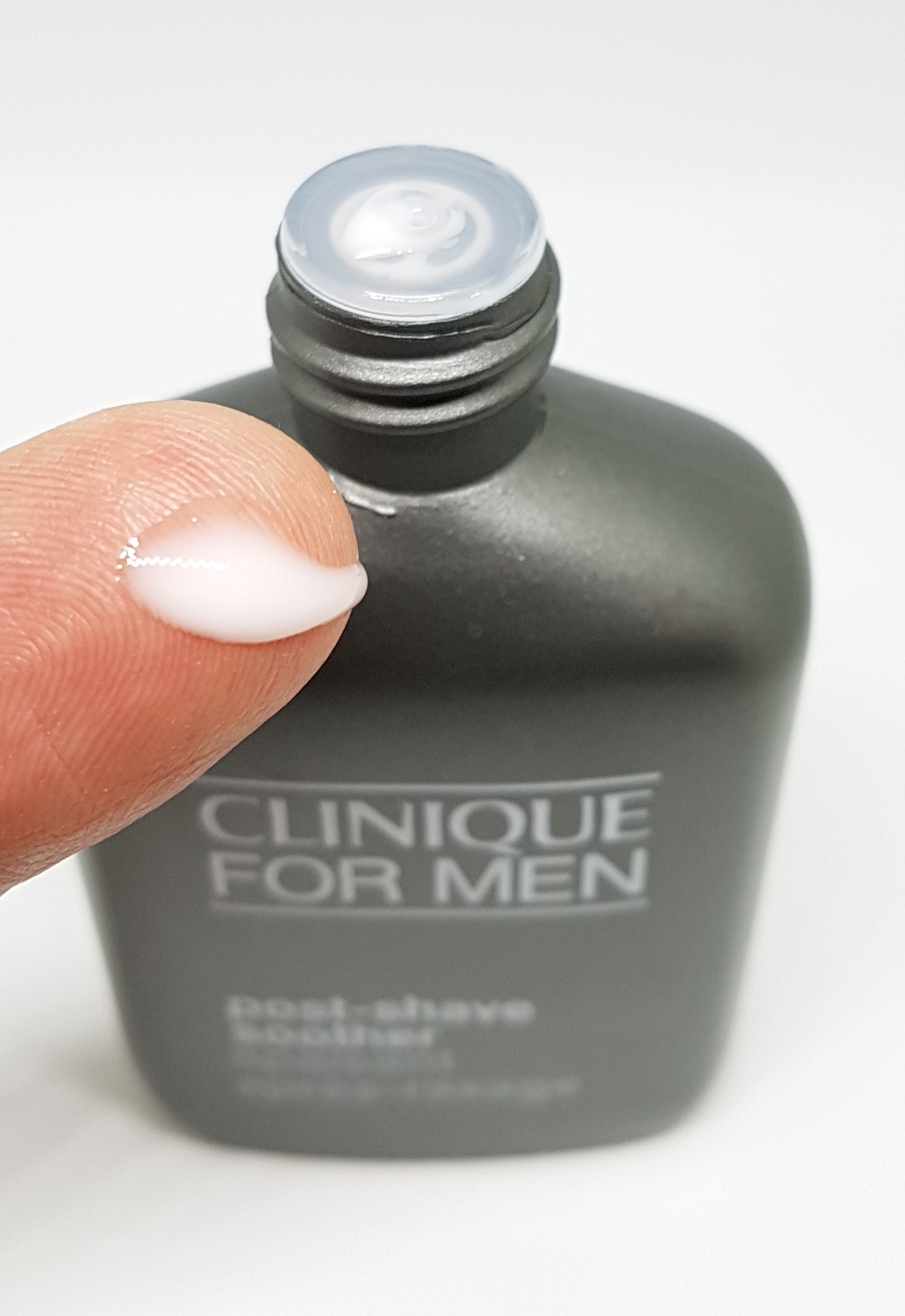 Clinique is a well-established brand and these products are refined, but they are also on the expensive side of the spectrum at $22 per bottle.  The Clinique men's products also never go on sale.  As guys we are expected to always pay full price.  This was confirmed by two different Clinique ladies in two different stores.  Not so cool!  At best, you will get some free products for your lady, like the makeup pouch I got for mine.  There are also few shops carrying this brand.  The Bay is one, Sears is another and you can shop directly from Clinique on line. If your budget can only accommodate one of these bottles, go for the after-shave.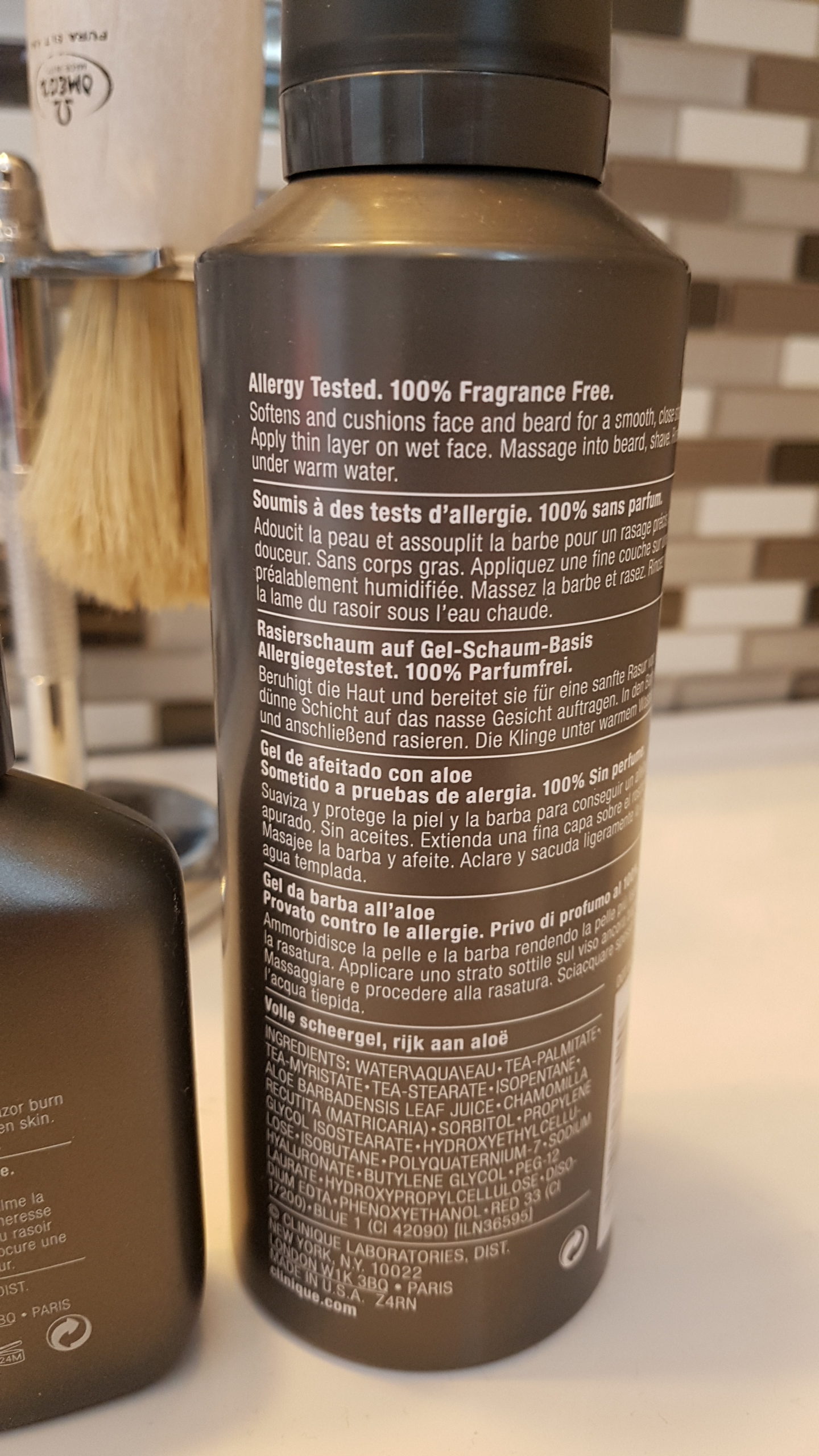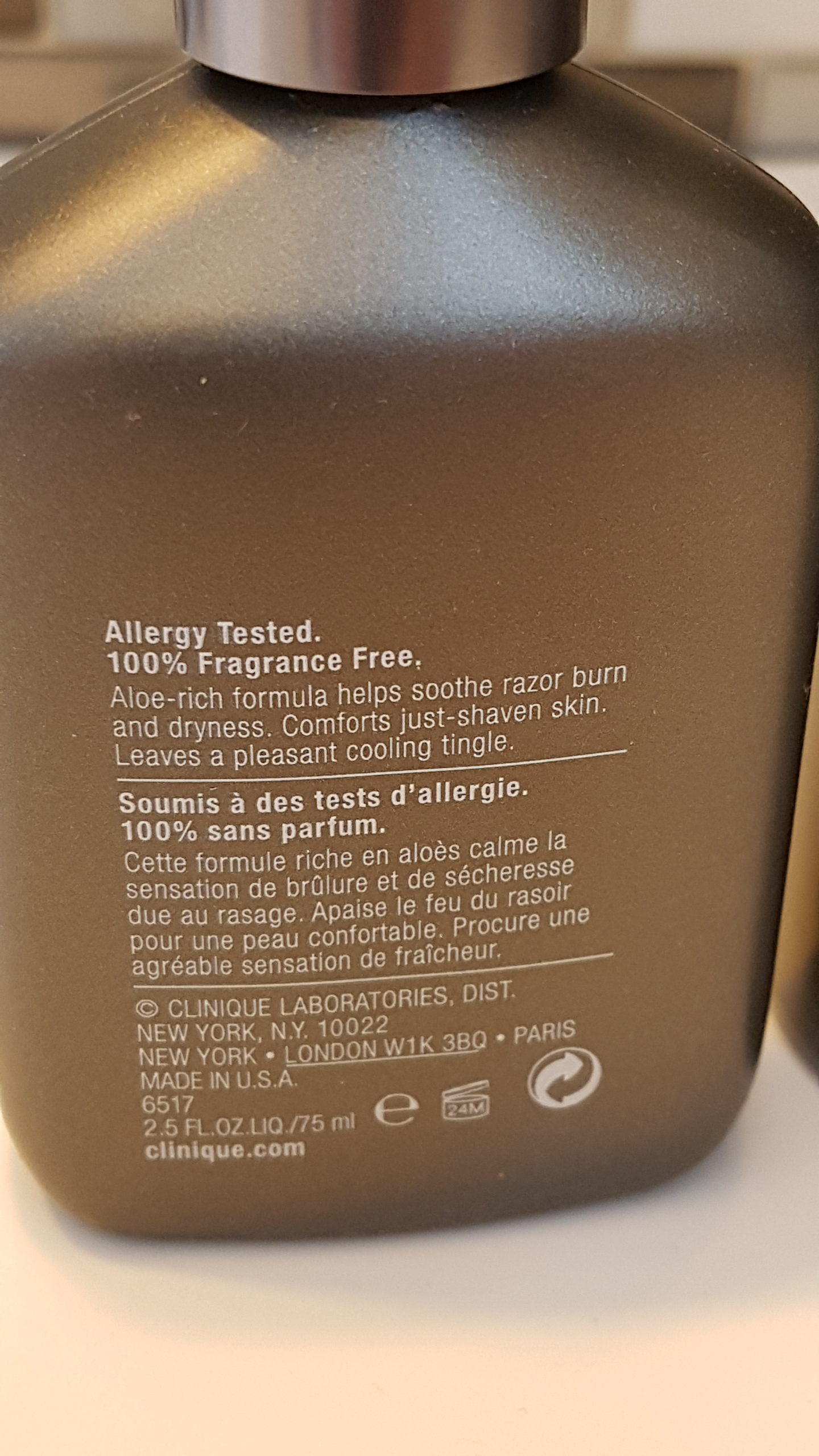 Considering the price point of these bottles, one would expect to be literally blow away by the quality and the performance but instead I was disappointed by the shaving foam and only partly impressed by the after-shave.  Basically, there are other after-shave products with similar performance at half the price. Proraso come to mind.  At a similar price point to Clinique, the Billy Jealousy line is just flat out: impressive!
Sorry Clinique, these ones don't win me over.  🙁