Crown Shaving's beautiful safety razor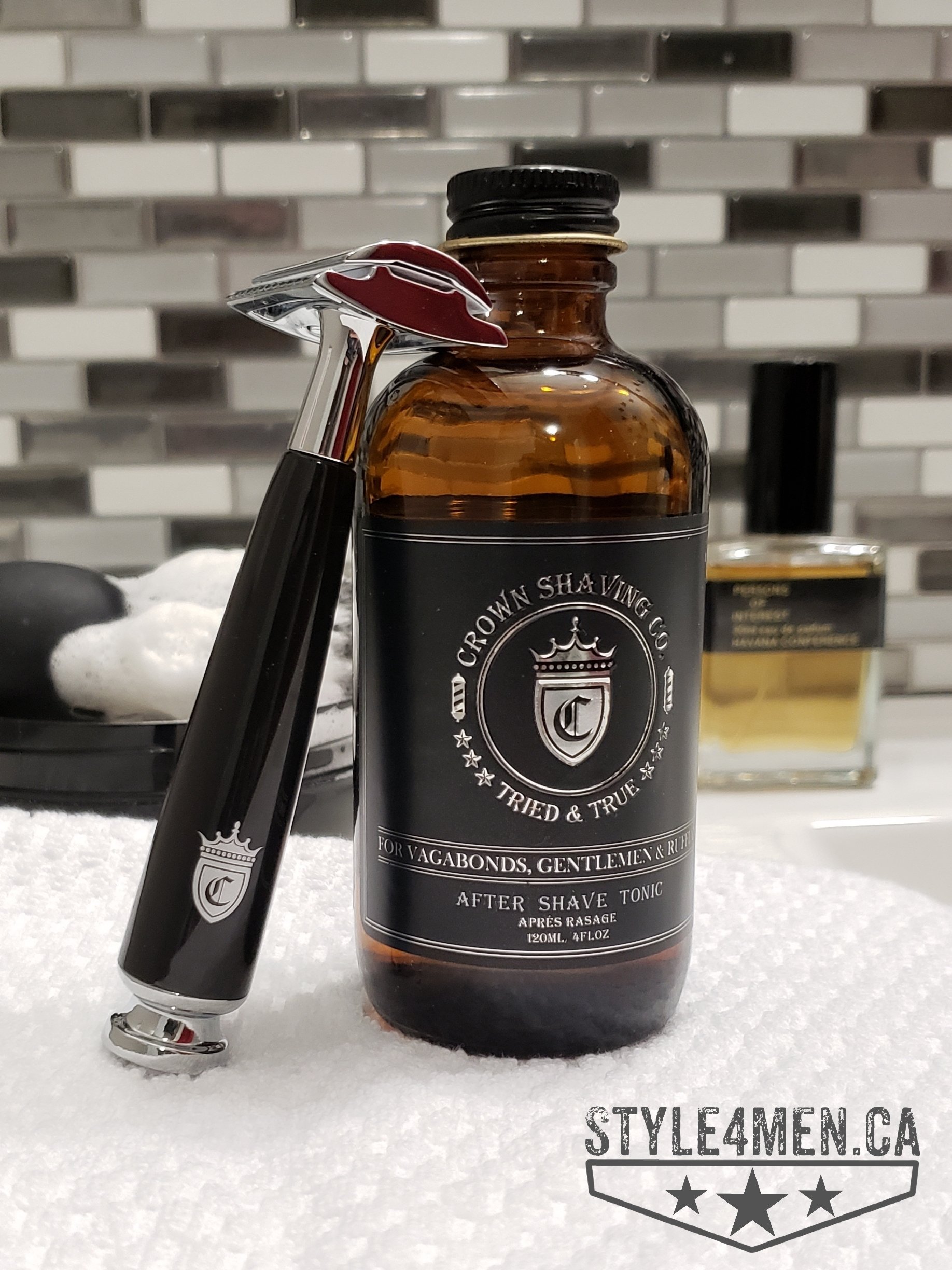 This beautiful razor has already been featured on my Instagram page, but the sheer beauty of this tool along with its performance deserved a bit more coverage.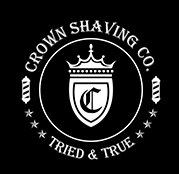 Here is the ultra-elegant 3 pieces razor by Crown Shaving.  This razor was produced by Mühle in Germany under commission for Crown Shaving.  The wet shaving enthusiast will at the very least have heard or seen this brand name.  Mühle has been producing razors since 1945. With some 74 of experience, Mühle is clearly a name worthy of your attention.  As you can see in the pictures, the craftsmanship and attention to detail is impeccable as one would expect from Crown Shaving and Mühle.  We could reason that this was a perfect union. The razor itself is inspired from their RYTHMO series.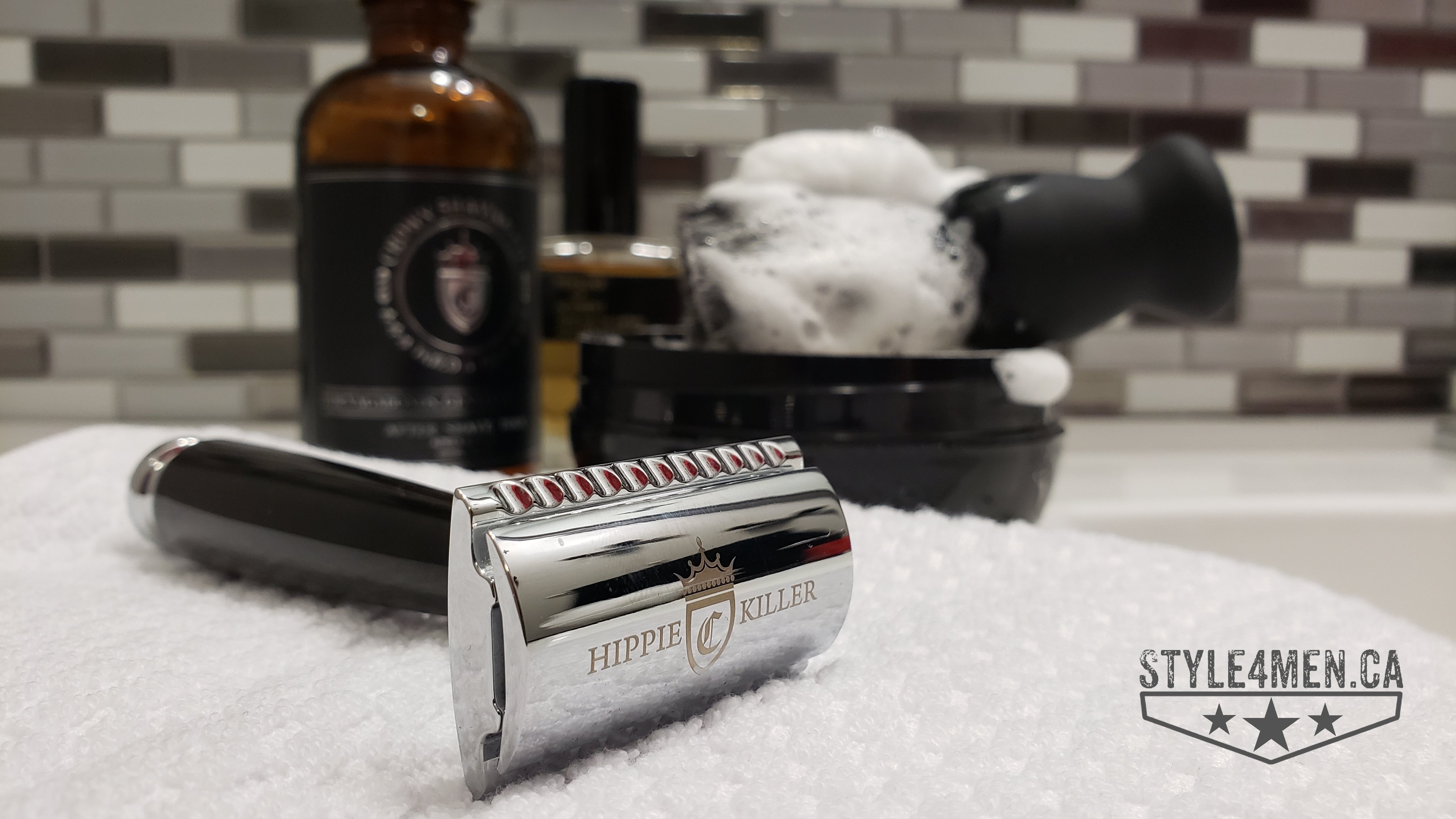 Aside from the beauty of this razor, I am impressed by the rendering of its head.  There are two things here: first the blade exposure once in place and second the angle of the blade. It is essentially a perfect razor.  Extremely comfortable to use while at the same time cutting efficiently.  Usually a comfortable razor is not necessarily as efficient and you might have to do a couple of passes to get the job done.  On the other end of the spectrum, an efficient razor can also feel like an aggressive tool to work with and be somewhat intimidating.  Here, the efficiency and comfort are in perfect harmony.
I also want to take into consideration how the razor performed for the given job, which was a 3 day old beard.  So nothing wild or out of control, but also a bit more than daily maintenance.  If I were to compare this to my trusted Rockwell 6C for example, I would have used head No. 2.  The cool thing about the Rockwell is the head selection per job type.  Here, there is only one head.  How can this one head be the suitable solution for every job?  Well, I don't have that answer so I will state the blade angle, blade exposure and blade to head spacing is that perfect compromise for most jobs.
I say most jobs, because it would little sense to try to shave off a pirate beard with a safety razor without first using a clipper to bring things down to a manageable length, right?
The length of the handle is also something worth mentioning, it is about a quarter of an inch longer than the norm at 4".  This makes it a comfortable handle to hold in my big mittens. The handle also has a nice curved shape making it both attractive and comfortable.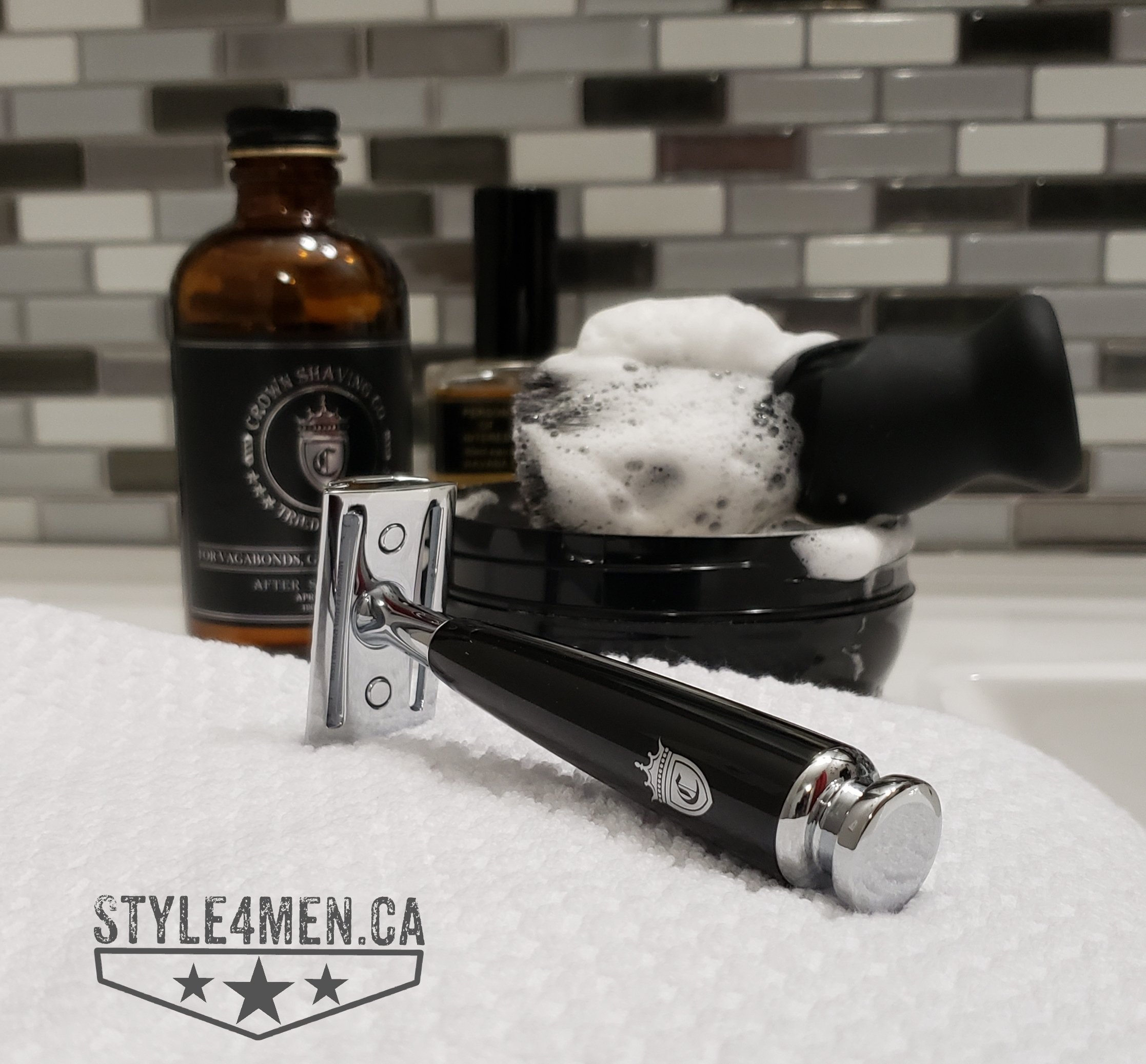 The overall balancing of the razor is the last item I will touch on.  Once in your hand, this tool feels perfectly leveled and I didn't get the impression that I had to compensate for an excess or shortage of weight.  Considering what you are doing, the last thing that your mind should also have to be doing is a balancing act.
In closing, this razor has it all: elegant and stylish looks, impeccable finishing, lovely brand accents and to top it all off, it performed beautifully.   If you are looking for a stylish piece that will look good in your washroom and performed just as well on your mug, look no further.