Defiance Shaving Soap by Dr. Jon's – My new favorite
This morning I shaved using the Dr. Jon's shaving soap.  Honestly, I had pretty much decided that shave soaps were not for me about a year ago after some less than stellar results using some main-stream commercial soaps.  I am so very glad I got pulled in by the retro-cool packaging/Labeling of Dr. Jon's products and gave this shaving soap a try.  In one word: impressive!
It doesn't look like much in the jar.  In fact it is almost un-inviting with it's beige colour.  The uniqueness and originality of the scent is all it as going for it at this point.  Yes, these shaving soaps are quite the olfactory feast.  Being the curious type, I wanted to see what this soap was about and I got my badger brush nice and wet and started circling it in the jar.  Very quickly, my brush had collected a good lather.  It felt like it was ready for the face application.  It went on nice and covered quite well.  I made sure to have a thick layer and started the shave.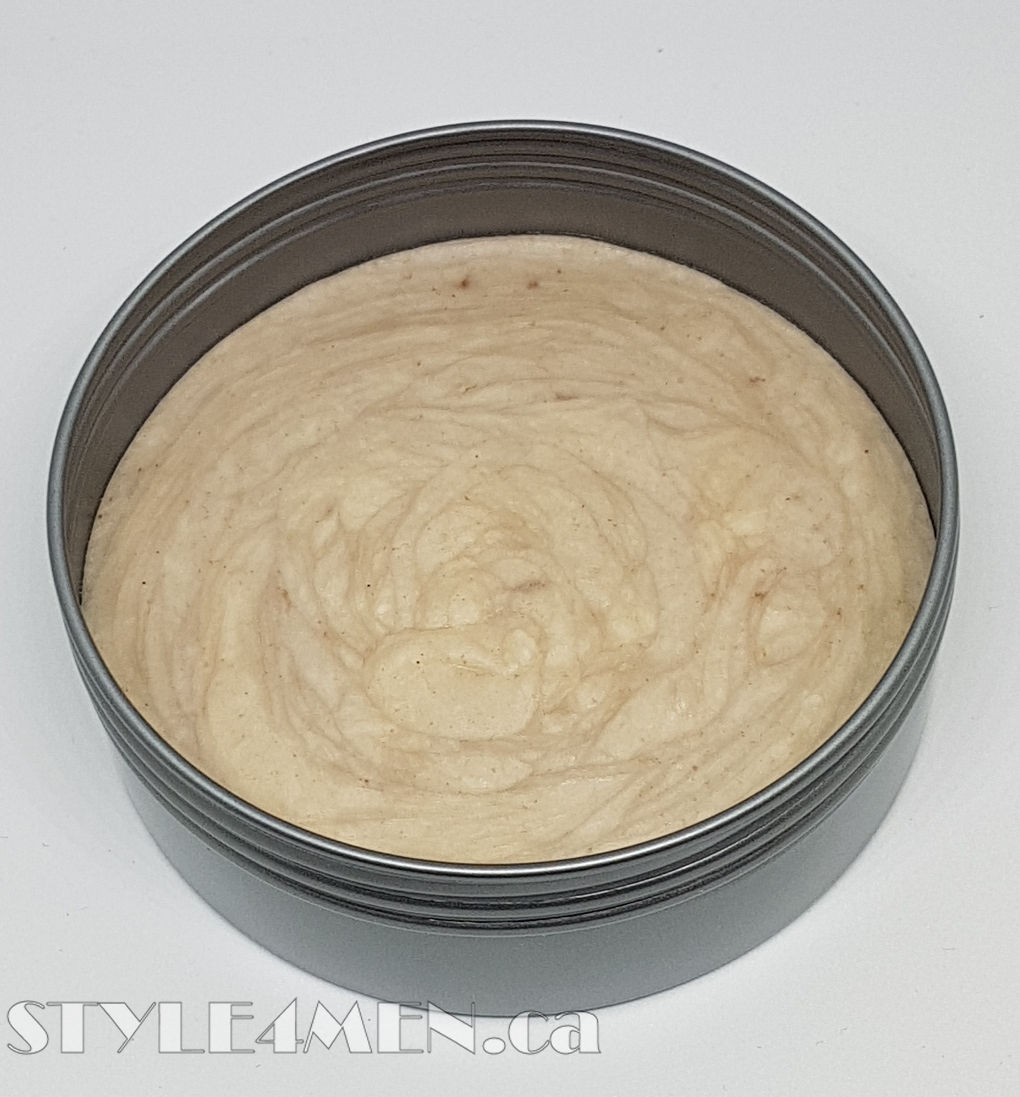 When I placed my order on Dr. Jon's site, I was initially hoping for the "HEX" soap which has a sexy witch on the jar and lists the following fragrances: Cedar, Cinnamon, Orange and Black Pepper.  How cool is that?  Turn's out that Dr. Jon's only makes that product for one specific reseller on Amazon.com.  Unfortunately, that reseller's price along with shipping pushed it out of my range.  So I opted for the "Defiance" shaving soap which lists the following fragrance elements: Mandarin,  Sandalwood, Allspice and Black Pepper. A totally intriguing combination.  My nose clearly identifies the pepper and some hints of sandalwood with a distant mandarin.  I don't have much of a reference point for allspice.  But suffice to say it is exceptionally original.  FYI – the scent does not survive beyond the shave so you are free to go along with your other colognes.
Friends, this soap is a total surprise!  The lube and comfort level it provided was unexpected!  The job was a 2 day old beard and this was a perfectly smooth shave.  The lubrication was comparable to some of the better shave creams I have had the pleasure to shave with (Rocky Mountain Barber Co., ZIRH, Lucky Tiger…).  It is like no other shaving soap I have tried.  I will go as far as to say it is even nicer than my beloved Proraso. NO irritation whatsoever!  Perfect comfort level when doing second passes in the problem areas.  Absolutely no cuts or nicks or redness.  Just a perfect shave.
This being a soap it was very easy to rinse out if the razor in between passes.  I even checked the blade after the shave to see how much product if any was still stuck to it – practically nothing.  Rinsing the soap off of my mug was again very simple using a warm wash cloth.
Dr. Jon's shave soaps prides itself on being vegan (natural).  Generally speaking I don't have much of an opinion on this, but I have to commend Dr. Jon for the keeping their recipe simple and "healthy".  I use the term healthy very loosely.  What I mean is that it's not a chemical party.  Of the 18 listed ingredients, there is water, 2 butters, wax and a total of 7 oils.  I say "YES!" and "Thank You" Dr. Jon!
As anyone else in this 21st century, we are being made aware of so many nasty ingredients in our day-to-day lives that it's simply impossible to not have some level of awareness or concern and want to make an effort towards more natural options.  Without getting into a whole eco-capitalist-corporation rant, I like that the Dr. Jon's shaving soap is a simple and natural option.  I also like to think that such a shave soap could have very well existed some 100 years ago, so in that sense it appeals to my authentic-vintage side.  I can totally picture Dr. Jon's Great-Grand-Father as the town Apothecary concocting healthy potions and solutions.
I finished the shave with the Anti-Itch Post Shave from Hard Butter which turned out to be a perfect companion.  There was no collision between these products and my mug felt mighty fine for the rest of the day.
Here is what I love about this shaving soap:
Fantastically fun labels – true for the whole product line
Proper thin can (that can be recycled)
Phenomenal shaving qualities
No redness or irritation
Wipe's off nice and easy
At $8 for 60 g (2 oz) you will have some shaving soap for many months so this is also an economical solution.
This soap is my new favorite!