Double Edge Razor Blade Sampler Packs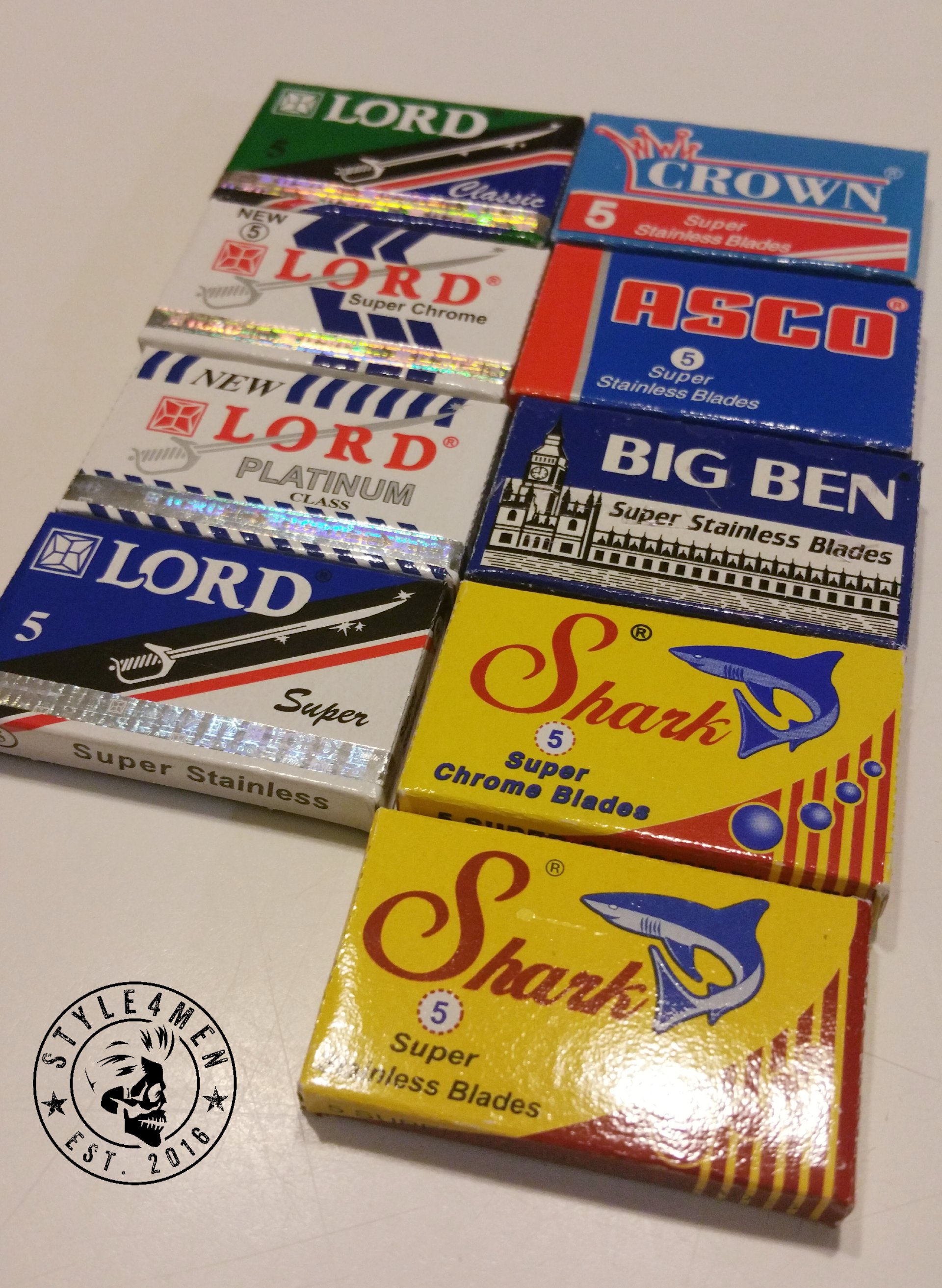 So you've decided to make the jump and try a Double Edge razor.  Good for you, Buddy!  You rock!
That razor you bought most likely came with 1 or a few blades. You now need to get more and you are realizing that there is a large number of razor blade brands. You might also suspect that not all blades are created equal.  So how do you educate yourself on the subject?  Of course, there are many blogs like this one giving you some level of information, but there is really nothing like just trying it for yourself.  To that point, many sellers are offering "sampler packs".  It's a basic and straight forward approach to allow you to try a number of blades before you make the commitment of buying that 100 blade pack.  Now granted, some of these 100 blade packs are so cheap that you almost can't go wrong, but let's be practical.
When I bought my first butterfly double edge razor from MenEssentals, the ME1, it came with 5 Rockwell blades.  Considering that a blade is meant for 1 to 3 shaves, I knew up front that I would need a backup plan.  With that in mind I had bought a sampler pack from Amazon.  The 45 blades were some $13 or so and were delivered in an incredible 2 days.  What I did not realize and this is what I want to share with you, is that although the sampler pack contained what looked like numerous different blade brands, they are in fact all made at the same manufacture.  A site in Alexandria, Egypt.  Now, we can all appreciate that a given manufacture most likely produces a number of different products.  But they will most likely also have a number of similarities.   Below is the sampler pack I got.  As you can see, it's mostly the LORD brand and some SHARK.  I am therefore expecting most of these blades to perform about the same.
So what blade brands should my sampler pack contain?
The folks from Gentleman's Gazette have made a nice compilation of what they think are the better blades.  At this point, I haven't tried enough blades to offer a well rounded opinion.  According to them some of the top brands are:
Feather: Renowned for their sharpness
Astra: Sharp, but not as aggressive
Derby: Exceptional blades
Gillette: Forgiving and widely available
BIC: Forgiving and sharp
Lord: Quality and consistency
Shark: Forgiving. Great introductory blade
Wilkinson: Comfortable
In that light, you might want to look for sampler packs containing some of these brands.
Use the link below for the sampler mentioned above. Once you narrow down the blades that best suit your needs, it will make sense to take advantage of those 100 blade packs under $20.