Kiehl's – The Ultimate Shaving kit
As part of the quest for the perfect shave, I am always on the look out for products.  The Kiehl's brand was completely unknown to me even though they have been in business since 1851 and their product offering is incredibly large.  I came across this brand while browsing the Bay's webpage for men's grooming products.  Not really knowing where to start and which product to try first, I was pleased to find a "kit" option.  At $30 for 4 products it seamed like a decent deal and I added to my cart.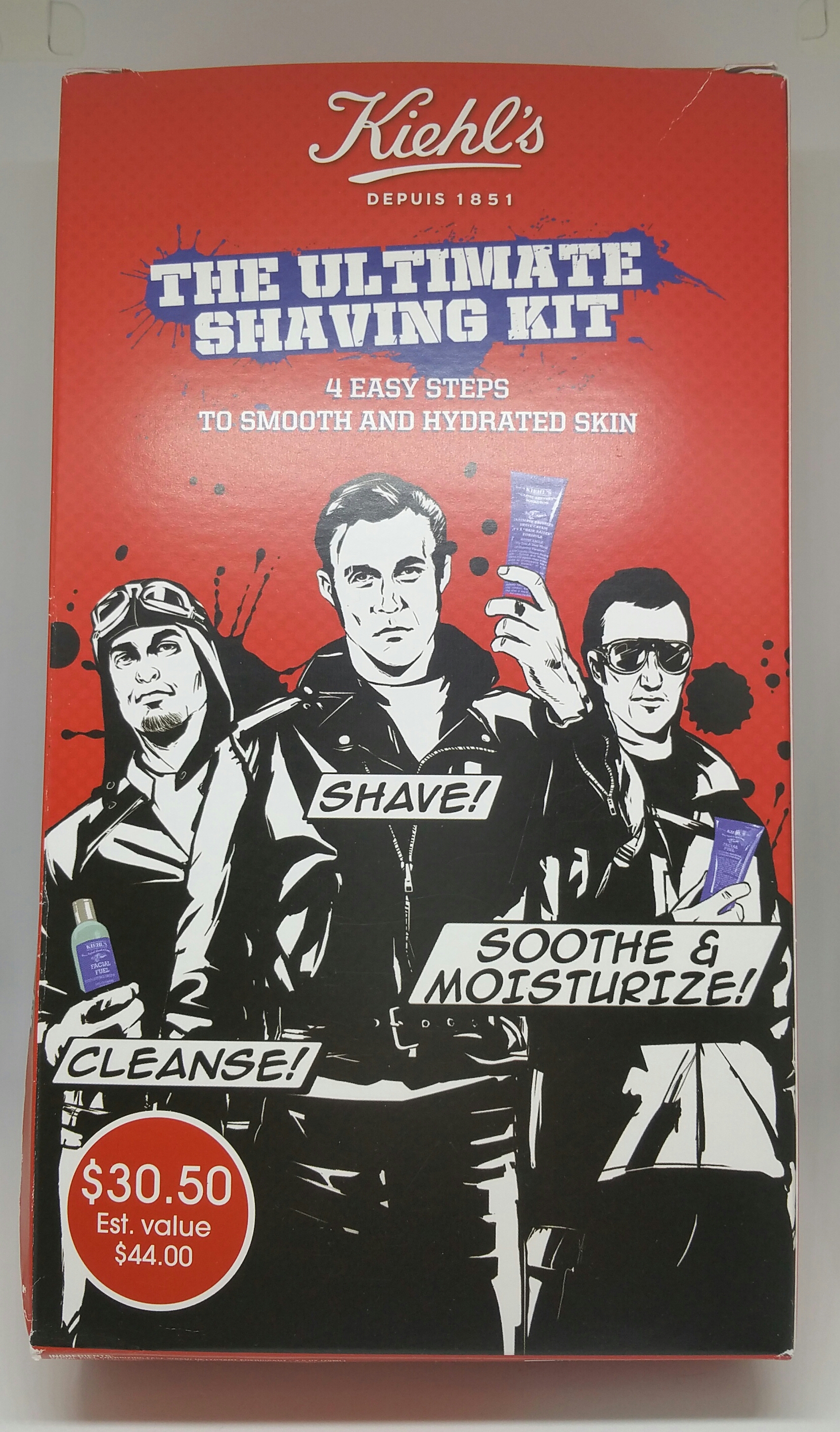 The package was delivered swiftly by Canada Post within 2 days.  I was a little disappointed upon opening the box since I was expecting a full size shave cream as well as a full size post shave balm.  The only full sized item was the shave cream. The box contained:
Ultimate Brushless Shave Cream – White Eagle – 150 ml
Facial Fuel Energizing Face Wash – 75 ml
Post Shave Repair Gel – 15 ml
Facial Fuel Cream – 15 ml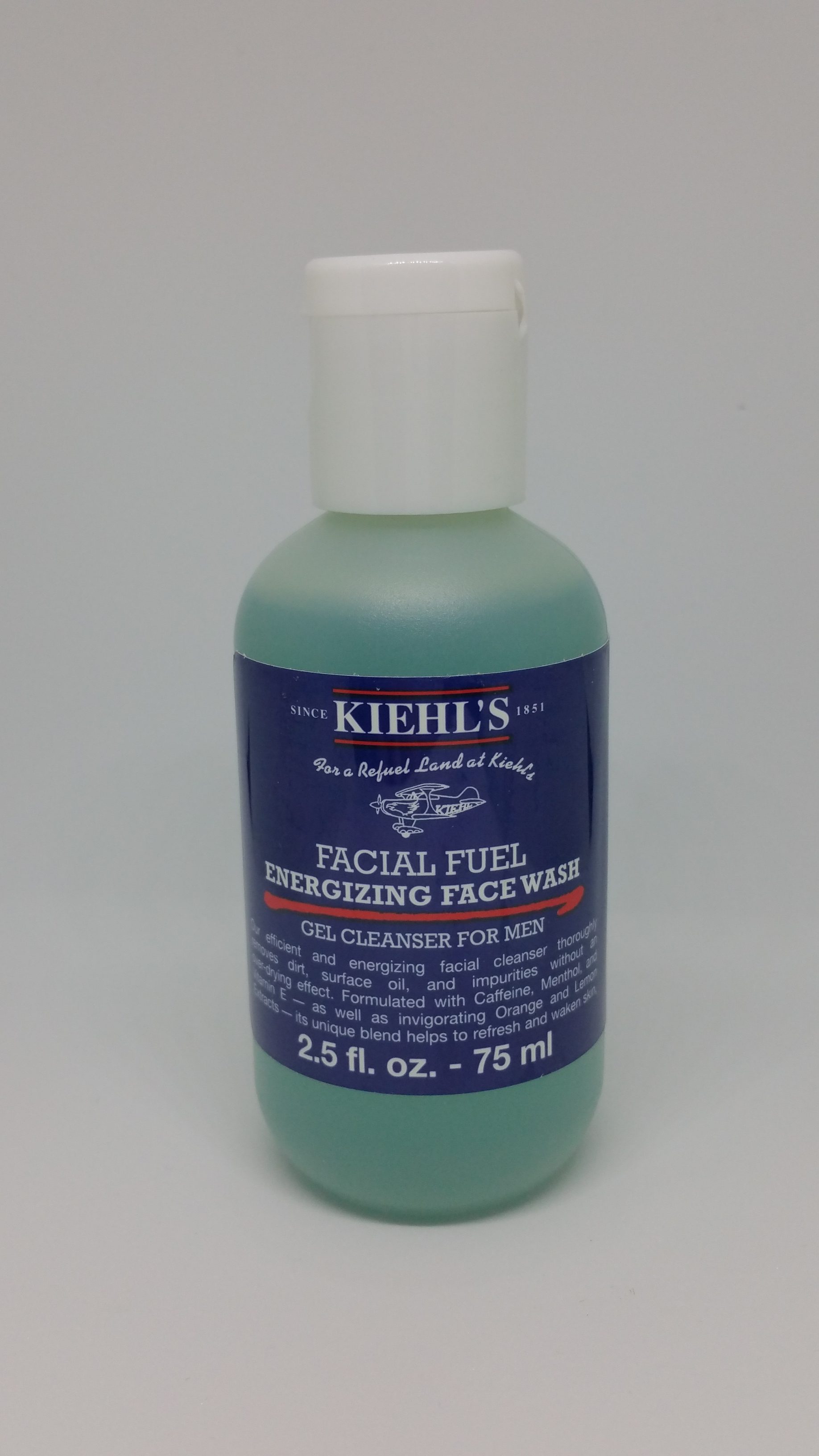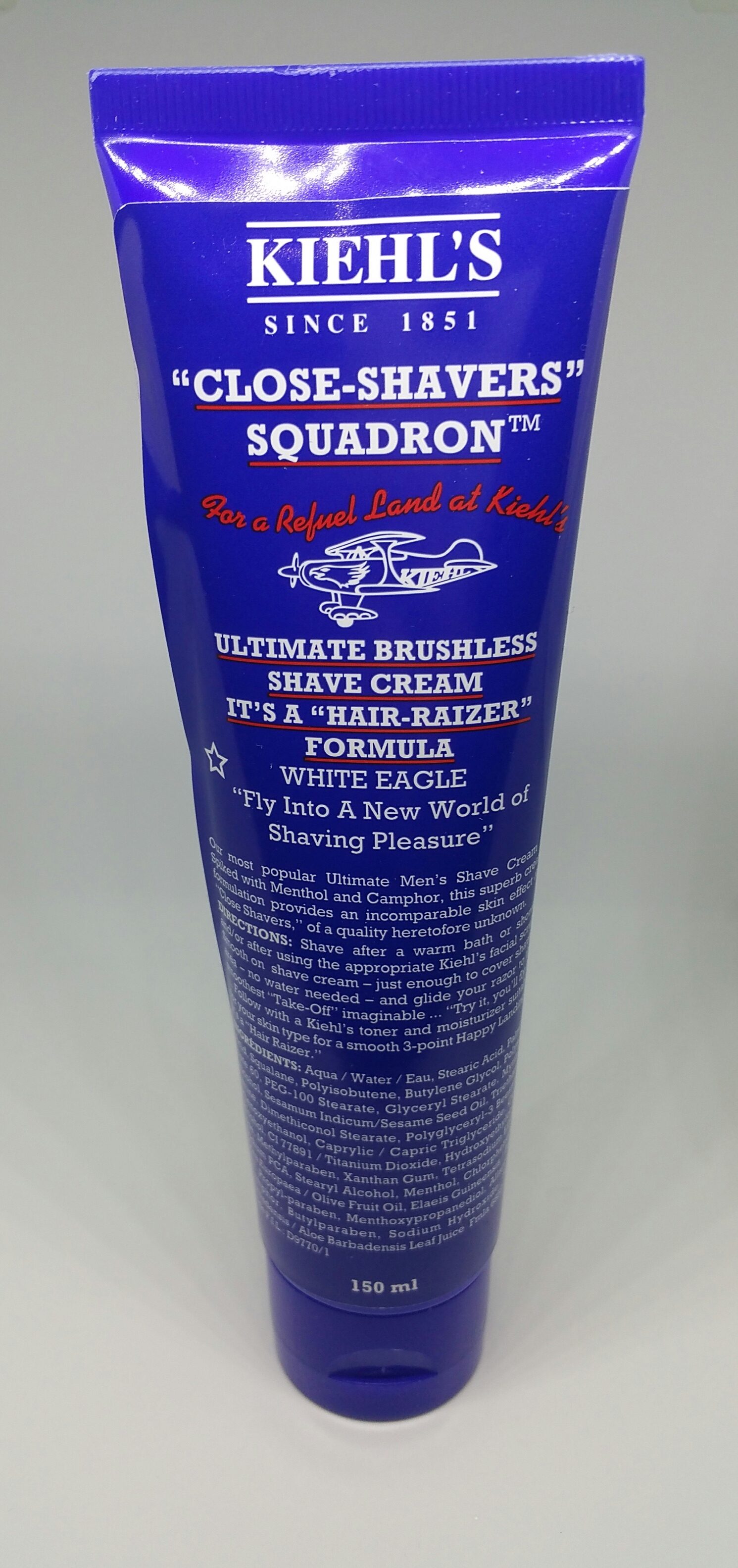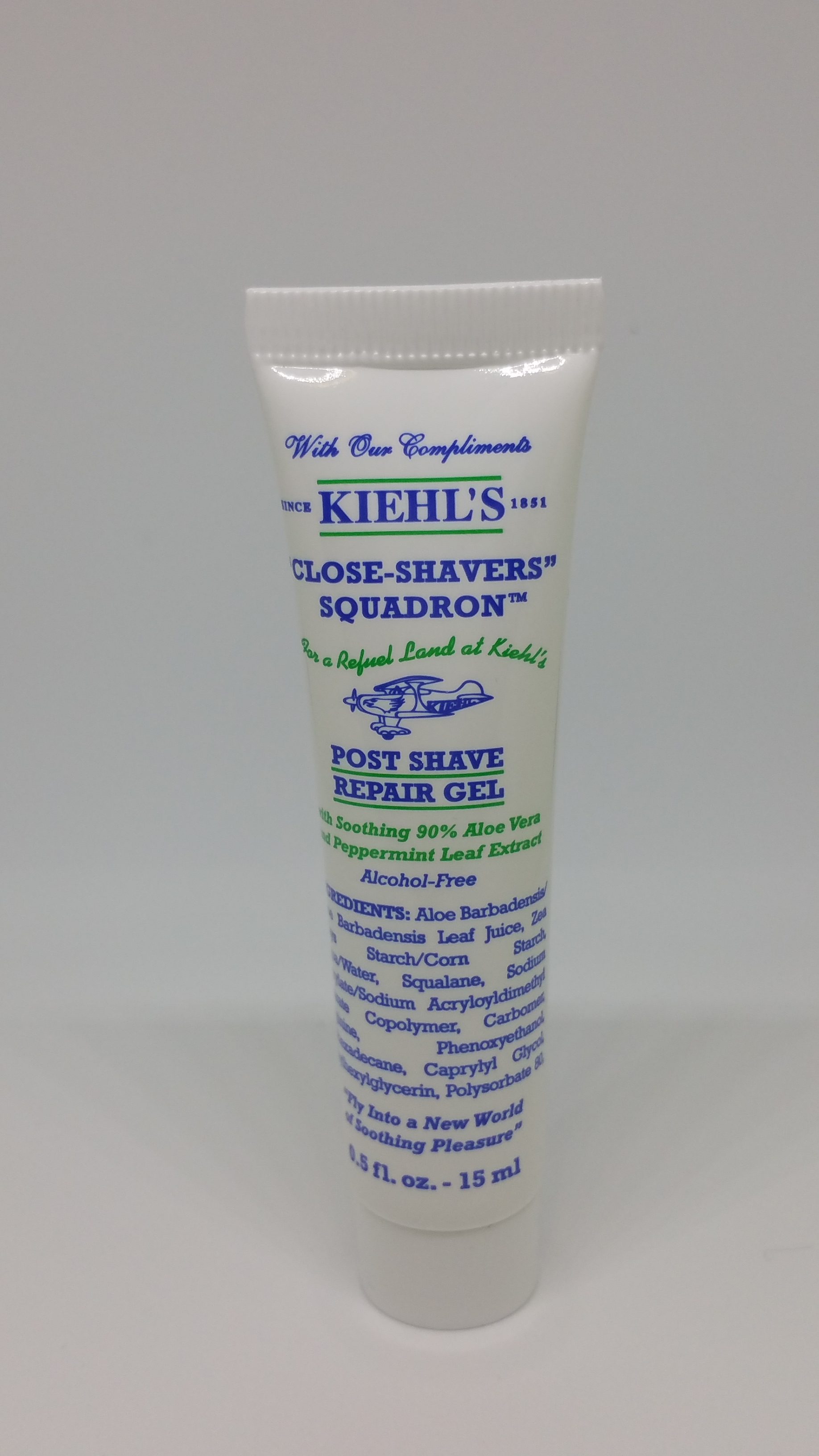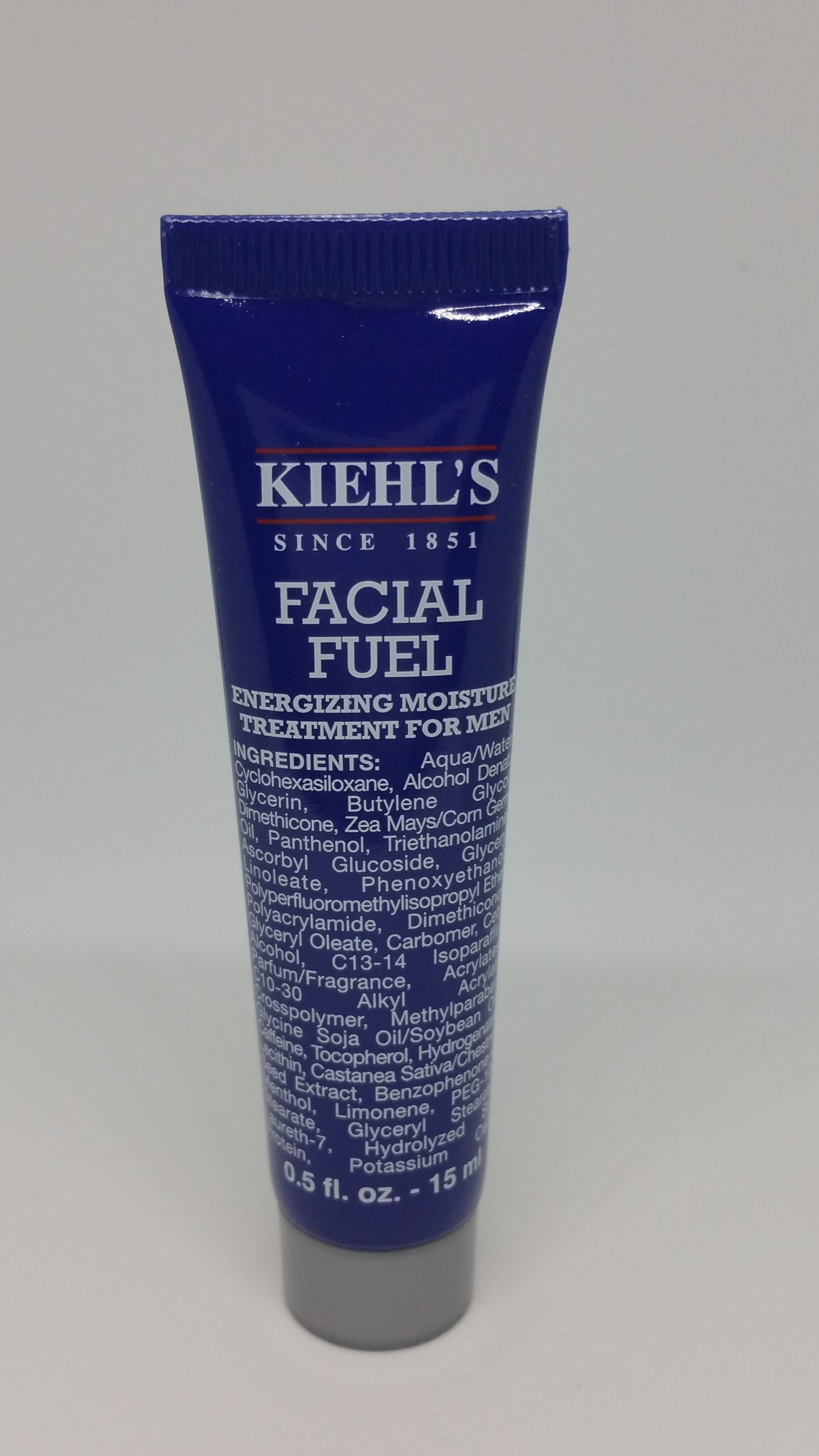 Don't get me wrong, I am happy with the product selection.  Just disappointed with the sizes, but considering the price I take it as a good deal and bottom line this is an introductory kit.
Many months ago my traveling friend had mentioned the Kiehl's brand to me as something to check out.  I recently found that email and we had laugh about it.  He then mentioned that Kiehl's had opened up a shop at the Ottawa Rideau Centre.  Last Friday I had the opportunity to pay them a visit.  The store is like a candy shop of personal care products.  So many things to choose from.  The place is well laid out and the staff was awesome.  They were also very receptive to the Style 4 Men project and I even walked out with a number of samples that will be reviewed.  Here are few pictures of the shop.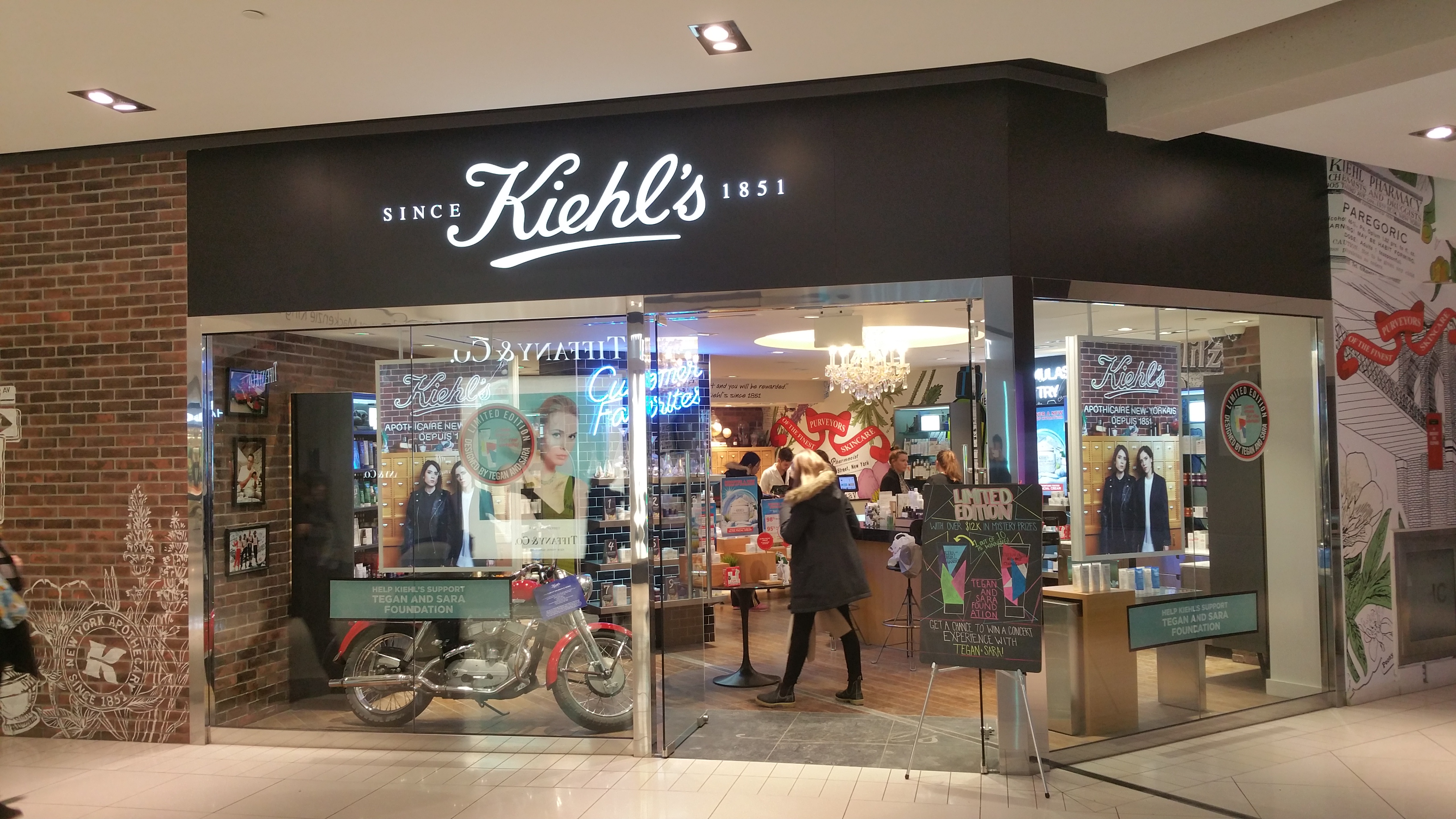 The shop as a good inventory for both men and women.  Below is the main display for men's grooming products.  When I was going over the Kiehl's catalogue of products on their main web page, I noticed that they made a hair paste and a wax .  Sadly, they did not have these products in stock during my visit.  Then again it is possible that I asked about pomade.  Yes, yes, I know.  Be quiet!
In the bottom left shelf, you can see the red box of the "Ultimate Shaving Kit" I will be reviewing.  I bought my box from the Bay as I did not know about the store at the time.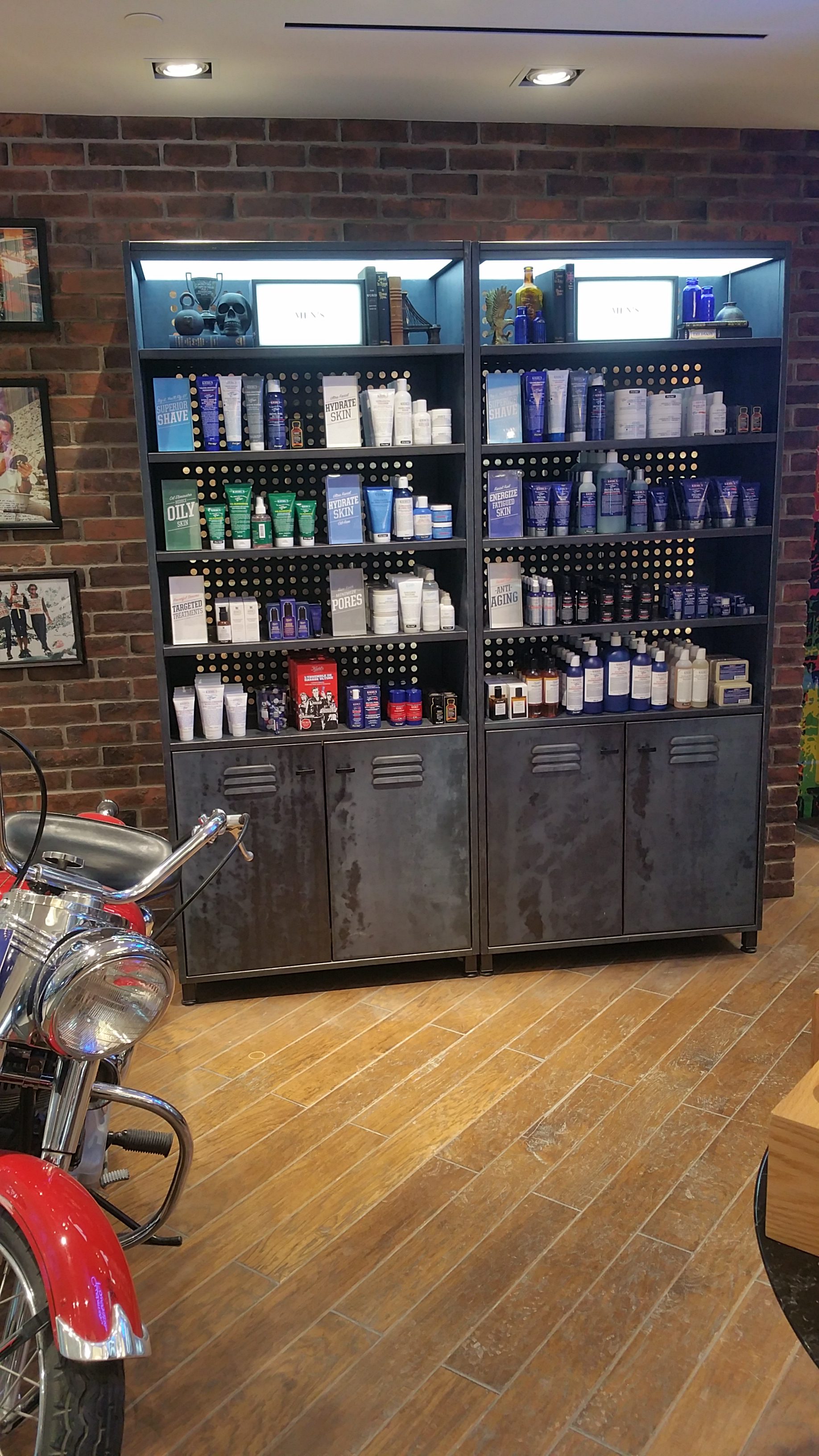 A small note of caution: there is a very large number of products and the labeling shares many elements.  just make sure to read the label before you walk out with your shaving cream only to realize that it is a night moisturizer or something else. 🙂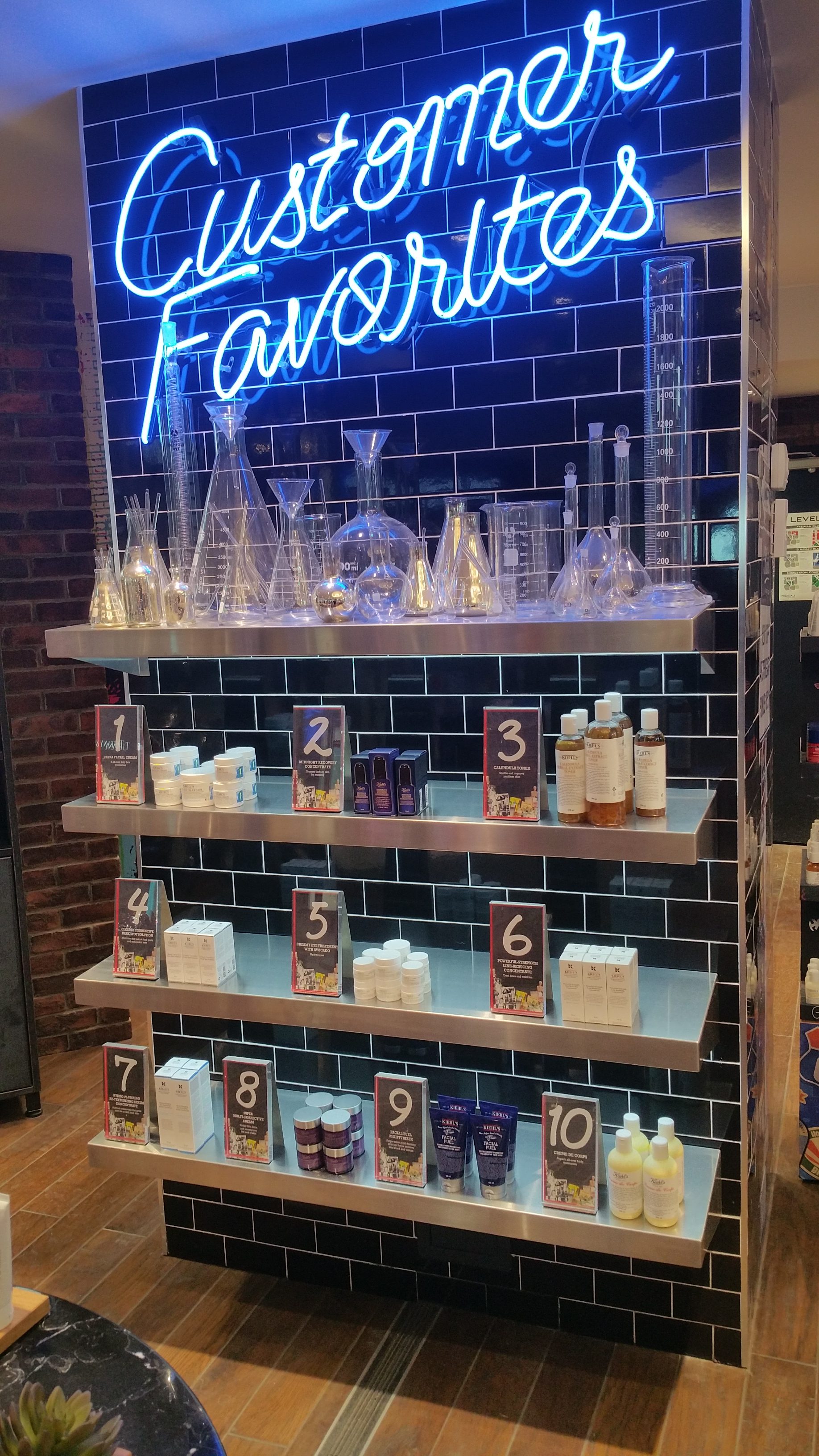 As you know, I like to try products along with their intended companions.  This way I get to sample the designers intended results.  I figure that I am also minimizing any adverse effect as I am using products that are meant to work together and that have most likely also already been tested together as part of the crafting process.
So to be true to that spirit I will:
wash my mug with their "Energizing Face Wash"
shave with their "Ultimate Brushless Shave Cream"
sooth with their "Post Shave Repair Gel"
Since this brand as been around for some 166 years, I am thinking that they know what they are doing and that the products will be in that high quality products space.
Energizing Face Wash
The face wash has a minute minty scent. This minty element renders a slight tingling effect a few moments after rubbing the soap in.  Basically, it comes to life by the time you rinse the soap off leaving your face with a nice refreshed feeling.  The claim on the label is to waken and refresh the skin before the shave. About the size of a quarter was sufficient.
The wash itself feels like a deep clean. No sweat, oil, or dirt will survive. It is not so deep as to feel like all protective element have been scrapped off your face but it will feel squeaky clean.
Often these facial washes try to accomplish a few things as well as the wash itself.  A typical second objective is to offer some moisturizing by having some oils or lotions as part of the lotion.  In this case, it is a pure and simple "wash".  It is thorough as opposed to being abrasive.
Ultimate Brushless Shave Cream
This stuff is different than other shave creams I have used: it is very much like a hand cream.  It is not foamy or light or even oily.  All qualities I would normally hope to find in order to achieve; moisture trapping and lubrication.  So in that sense, it has a completely different texture than what I would expect for a shave cream.  It even smells like a hand cream.
It covered well and stuck to the skin without trouble. I used about the size of a toonie. The insulation aspect was hard to feel. The cream went on like cream as opposed to foam or gel which clearly insulate and trap the moisture on your face.  This essentially covered the skin, but it did not feel like it was doing anything else.  I was surprised at how well the blade moved and how comfortable the shave was as a result.
The bulk of the cream was cleared off in a single pass, so doing a second pass was a tad less comfortable.  You could obviously apply a bit more cream to finish the job.  I had a good shave with no cuts or irritation, so clearly the cream offers enough lubrication to get the job done.
Rinsing the cream out of the blade required a bit more hot water than with foam or a gel, but it eventually dissolved.  Rinsing my face with a wet hot wash cloth required no effort.  You don't want this phase to be trouble-some so not to irritate the skin even more from the shave.
Post Shave Repair Gel
This product was the real star.  A drop the size of a dime was enough to cover my face and give me a nice refreshing, soothing final touch.  It is more of a balm then a gel and it is absorbed quickly by the skin without leaving it shiny.  My face felt comfortable for the rest of the day.  Note that this last product has no scent making it perfectly discreet.
I am happy to report that I had no adverse reactions to these products and that they all worked well together.  My favorite was the Post Shave Repair Gel for its ease of application and comfortable results.
The below video give a good demonstration of the traditional barber shave, using the Kielh's products mentioned above.