Parker's Adjustable Injector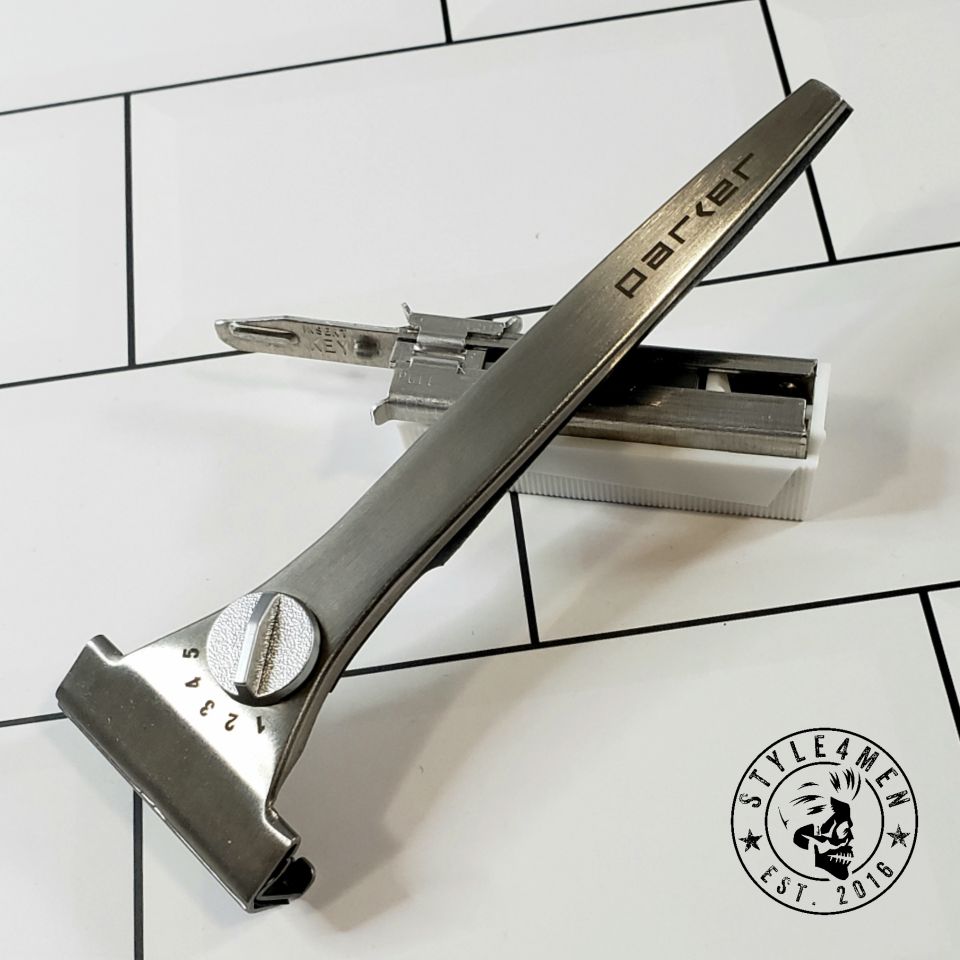 As you might have seen in my REELS, I have been trying out PARKER's latest creation the adjustable injector.

An injector razor is already a fairly rare thing with Schick having stopped production a number of years ago.  Yes, a few other indie brands have pomped out a few new ones in the wild, but as far as I know there are no current brands or shop offering an injector.
Where things get even better, the PARKER Injector is adjustable.  Yep – ADJUSTABLE…making it a doubly unique razor.  And as if that wasn't enough, it's also fine looking tool.
The adjustable portion of the razor allows you to augment/reduce the gap between the blade and the base plate. This offers a mild to aggressive shave setting.  Basically making this razor the ideal one for all your shaving situations.
The injector gets its name from the loading mechanism where the blades are stacked up I a magazine with a plate that is inserted in the razor head to loosen the blade,  You then use the slider to push out the old blade while simultaneously load the new one.  Just that aspect alone makes the Injector a very interesting razor indeed.
Check out my Instagram "How To" video.
If you are accustomed to double edge blades, be aware that Injector blades are considerably thicker and that the resulting shave experience is a little different.  It has taken me a few shaves to get the hang of things, but bottom line I have been impressed.
Parker is offering its own Injector blades for this razor, but interestingly enough, even though Schick no longer makes their Injector razor you can still find Schick Injector blades on the market.   Amazon is where I purchased a full magazine a while back.
To sum things up, Parker's Adjustable Injector is an incredibly original piece marrying vintage and modernity.  It will without a doubt create unreasonable envy with any wet shaving enthusiast.