PRORASO RED Pre-Shave Cream – Solid
Having had such great results with the Proraso sensitive skin pre-shave cream (white) and having totally enjoyed the thickness and scent of the sandalwood shaving cream (red), it was just a question of time before I tried out the Proraso Pre-Shave Cream with sandalwood oil and shea butter (red).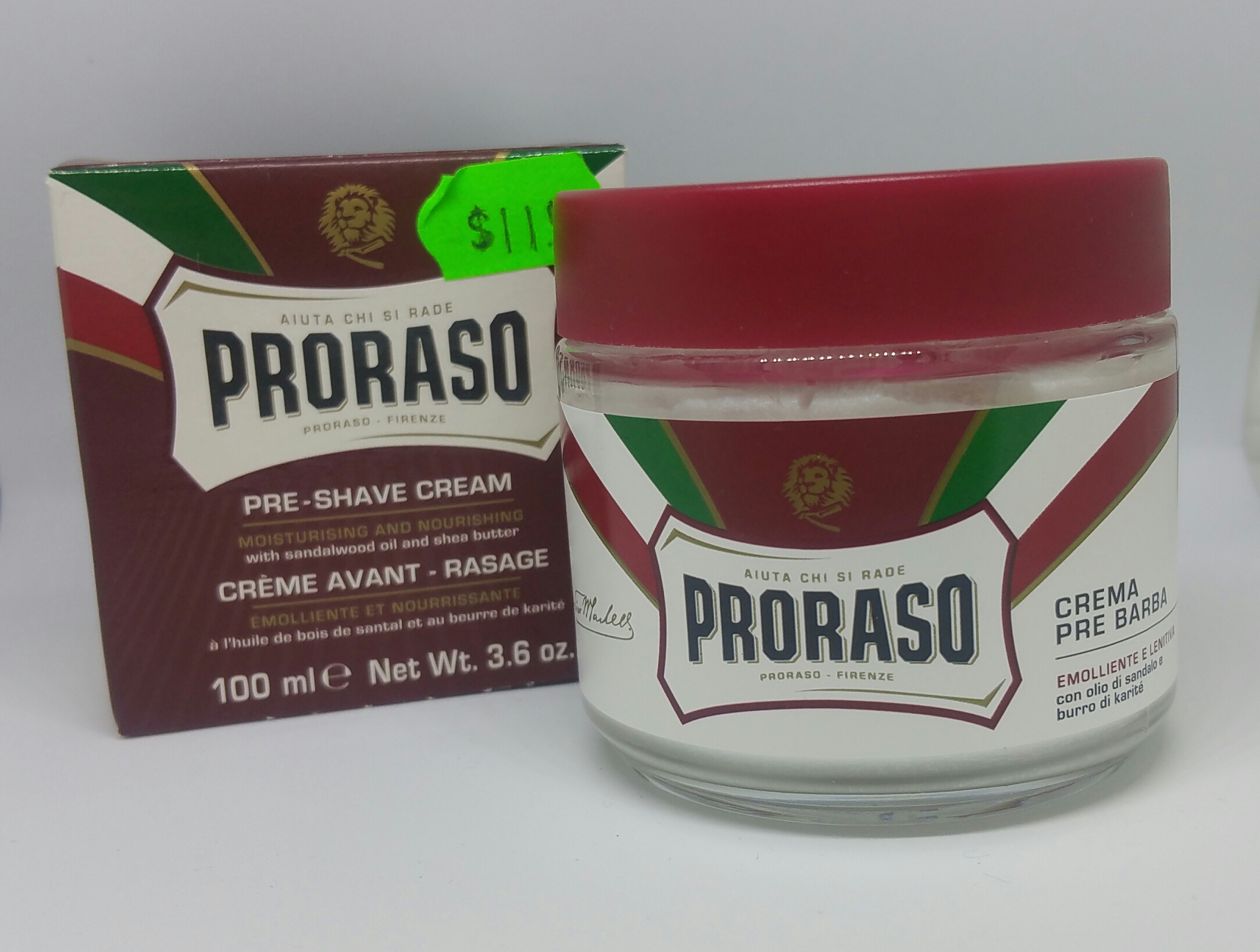 That turned out to be last week.  I went over to Nicastro's in the market to stock up on Proraso products.  The following went in my cart; the red pre-shave cream, the red shaving foam and I picked up the blue after shave balm since there was no red one available.
Proraso follows an easy 3 colour reference: Green, White and Red. (Viva Italia!)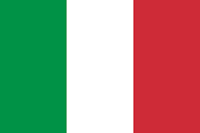 Green is their refreshing and tonifying menthol option.  All of the Proraso qualities with a little extra humpft!
White is the sensitive product line.  No fragrance and as smooth as possible.  Plainly put this is their risk free solution for those who are prone to reacting to fragrances or stronger products.
Red is the luxurious, thick, sandalwood scented, extra-moisture option.  Basically, it is meant to handle a heavier beard.
Blue is part of a recent expansion in their offering.  Here is how they describe the line: Protecting and moisturising, it's dedicated to those who demand a close and comfortable shave. With aloe vera and vitamin E. A modern and spicy fragrance with notes of amber and musk.
Pricing was as follow:
Red Pre-Shave Cream: $11.99
Red Shaving foam: $8.99
Blue After Shave Balm: $15.99
In other posts, I explored the topic as to why one would use a pre-shave.  If you have shaved with a pre-shave you are already in the "known".  If you haven't, you are missing that something that will take your morning shave from shore to joy!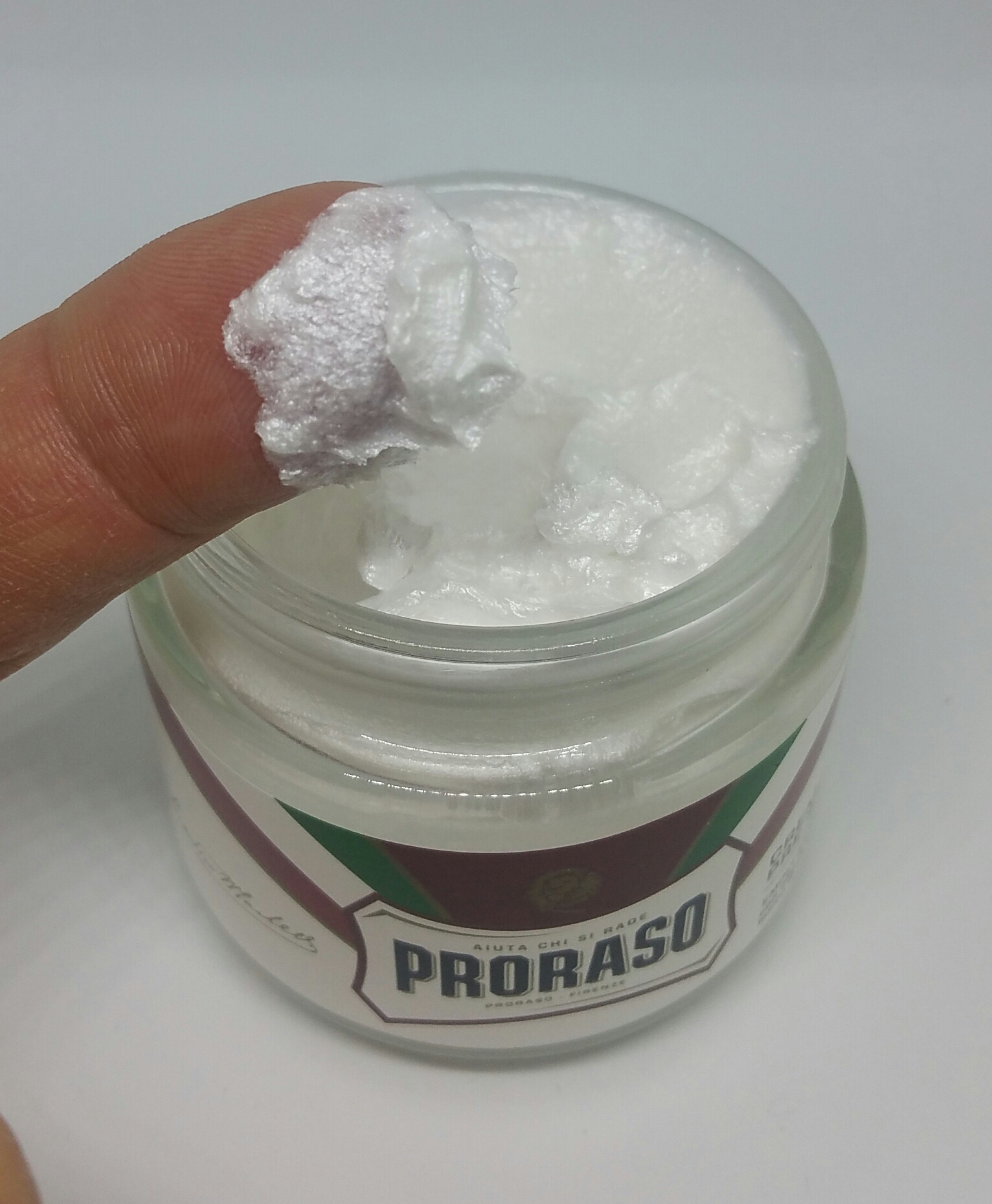 The pre-shave cream was somewhat softer than the sensitive skin (white) one.  It also did not have that distinct tingling hair raising effect.  It did on the other hand offer that extra lube.  As you can see in the picture, it's texture is perfectly luxurious. Scent wise it is exactly the same as the shaving foam: scent and potency wise. It smells very nice but is not overbearing.
You really don't need much of this product.  What you see on my finger is about the amount you will need to cover your face.  Keep in mind that this is the pre-shave.  It's main purpose is to prepare the skin for the shave.  In that light, you need only to apply a small coat.  It will wake and lube your skin.  The shaving cream will trap the moisture and protect your skin from the blade.
The class and pace of life presented in this Proraso advertisement make it worth sharing.
TEST STAGE:
As much as I enjoyed the scent and the lube, I found that it had less staying power than Lucky Tiger or even Man Cave.  Most if not all of the product was scooped off by the first razor pass.  Now, I say this with some restraint since the actual efficiency of that razor pass was such that a second or third pass was not necessary.
Rinsing the blade was a non-issue as the products came right off with hot water.  It was also easy to wipe the little that was left on my mug with a hot wet wash cloth.
This size jar will last some 2+ months when shaving 5 times a weeks (40-50 shaves).
As you can see in my test stage notes, the shave was done using a safety razor with a double-edge blade.  Using a more modern and more common Gillette's Fusion, I found that more product was left on my face and that the shave was just as nice.  In fact, the shave was supreme.  Literally like a baby's bottom.
In my opinion Proraso products offer a superior quality at a price point most men can afford.  Most of their product line is also easily found in Quebec and Ontario pharmacies (Shopper's Drug Mart / Pharmaprix).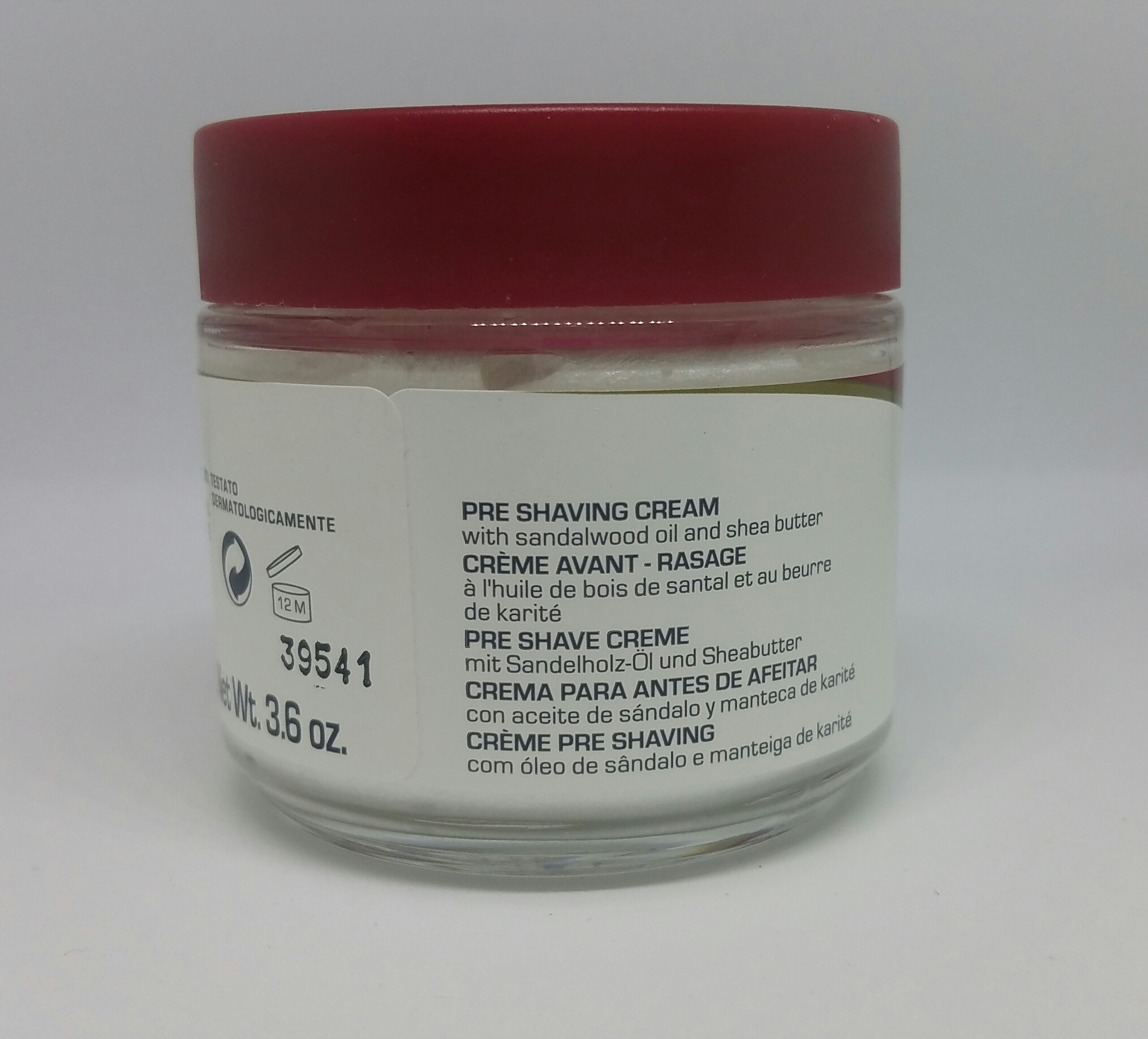 Use this link to shop for Proraso products: