Railcar Aftershave – Superb Aroma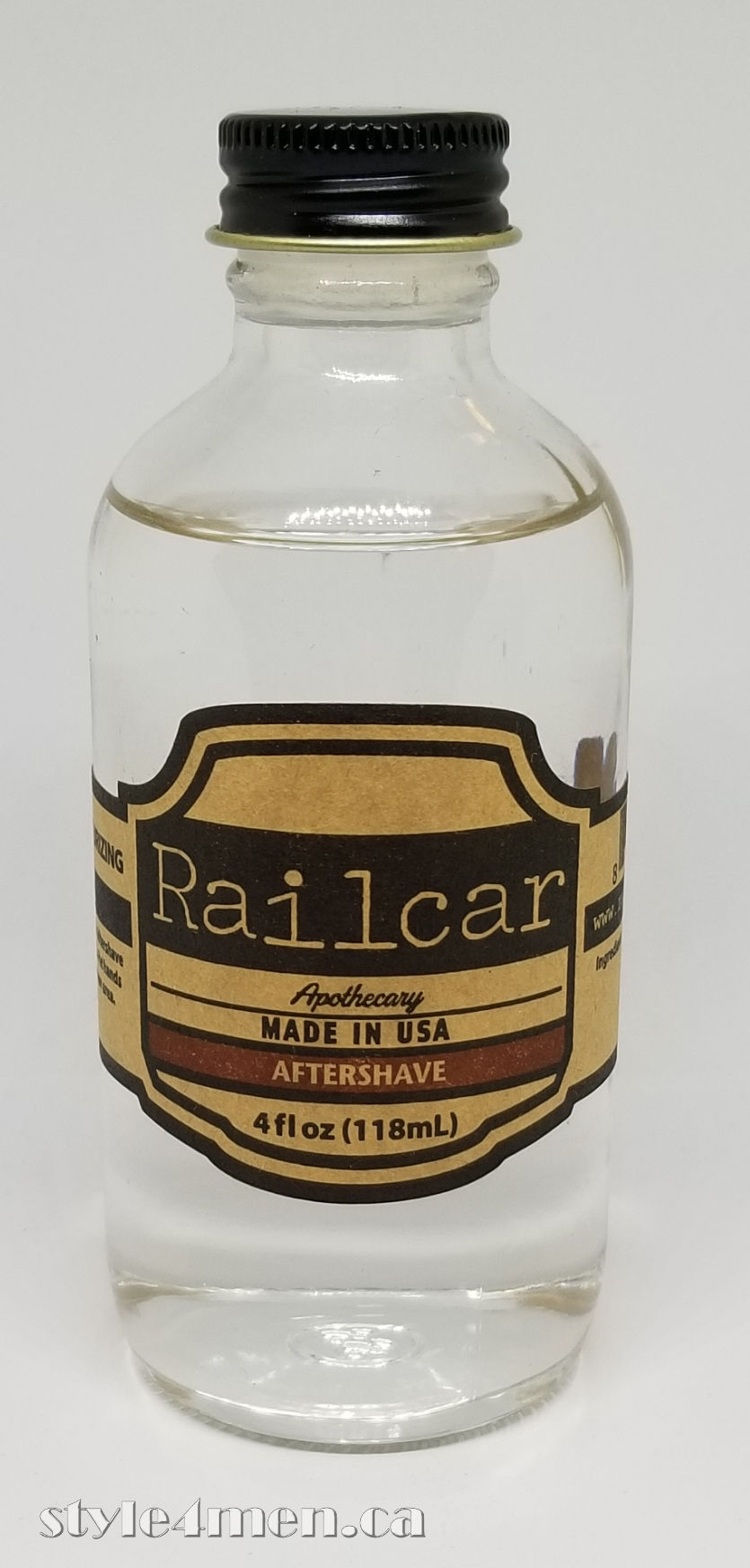 As of late I have been totally embracing the old-school alcohol based after shaves.  The main driver for this is the incredibly original and diversified fragrances that are available.  Up until quite recently, I wasn't even a little interested in using alcohol-based after shaves.  There were two mains reasons for that.  First, all I knew were the pharmacy brands like Old Spice,  Aqua Velva or Brute.  In my pompous mind these were dated and not in a good way.  Secondly, since I was using lesser quality shaving creams and soaps, splashing alcohol on freshly shaved and possibly irritated skin was an unnecessary harsh experience.
My opinion came full circle as a result of discovering shaving creams and soaps that offered such protection that using an alcohol based  after shave was actually a pleasant and comfortable experience.  Then also came some new-school after shaves.  Those that are using alcohol as the prime ingredient but that also invite witch hazel to the party.  These after shaves completely changed my outlook and essentially opened the door to the pure old-school solutions.  Once opened, this door led to a wealth of fascinating fragrances.  After shave is pretty much the full distance most men will go towards improving their scent.  And as such, there are many exciting options.  In my opinion, the fragrance available in after shaves are considerably more interesting and original that most men's colognes.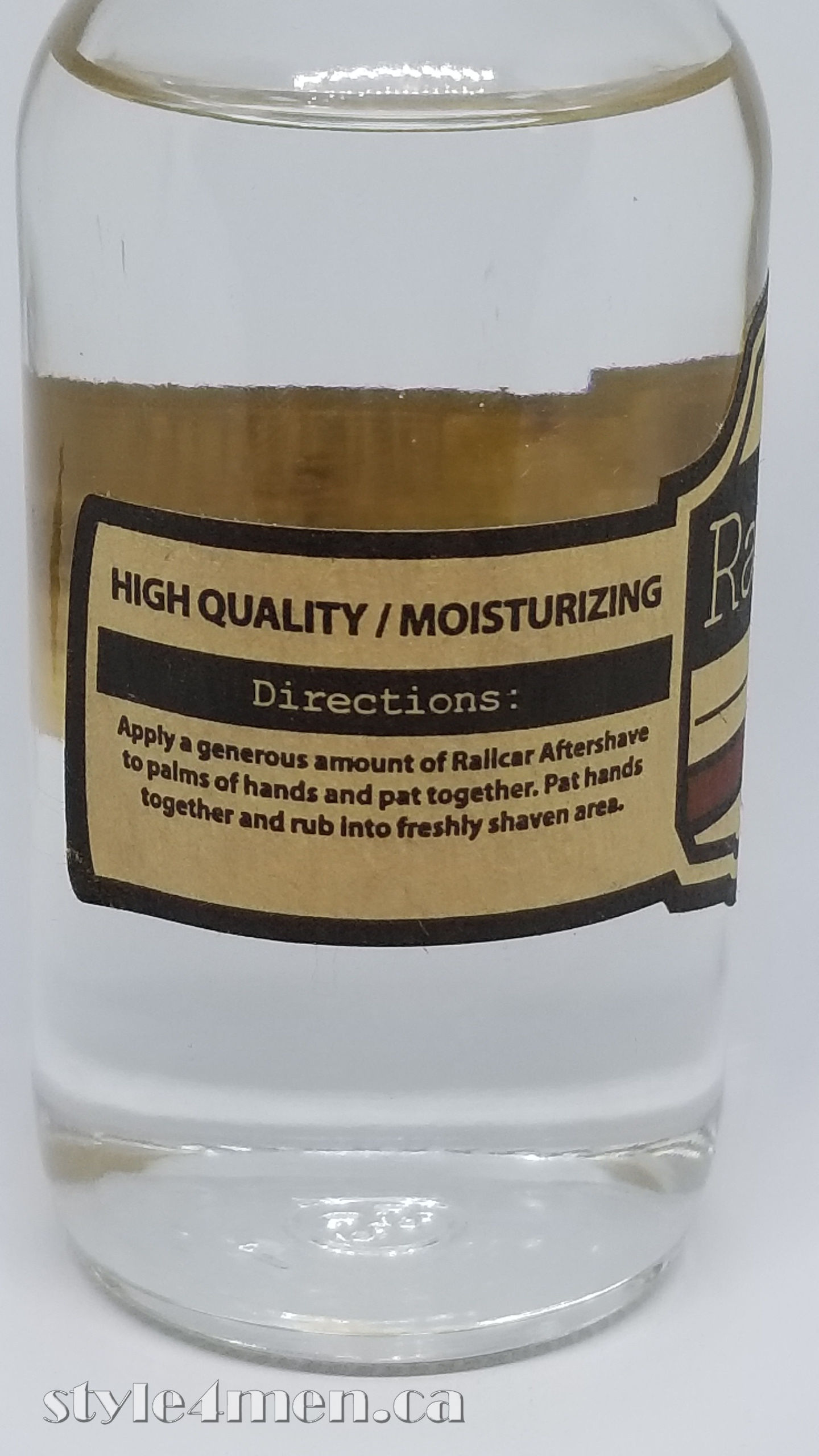 This brings us to the new after shave by our friends at Railcar.  Railcar, is at the root a custom jeans company.  Over time they ventured in pomade making and produce one of my favorites.  The pomades from Railcar, aside from being  proper strong hold water based pomades, also have an extremely pleasant and unique fragrance.  Somewhere between cherry and bitter cassis (blackcurrant).  I might even compare it to Triple-Sec.  So when I heard that they were making an after shave, I just had to try it.
I want to give a special thank you to Taylor at Railcar for her support of Style4men.ca and supplying us with a bottle of their after shave for this review.
Kudos have be given to Railcar for their solid retro-vintage presentation.  A clear glass bottle along with a metal screw on cap.  It doesn't more authentic than that.  I personally like the clear glass container since you can see the bottle contents and for the fact that it give the item some weight. Lest we forget that these materials are also fully recyclable. Using a clear container also suggests that there is nothing to hide and it showcases the product.
As you can see on the label, the ingredient list is short and sweet.  It is an "old-school" after shave without a doubt.  When opening the bottle you are caressed by that wonderful bitter cherry aroma described above.  I have been using it for 2 days now and I am totally impressed.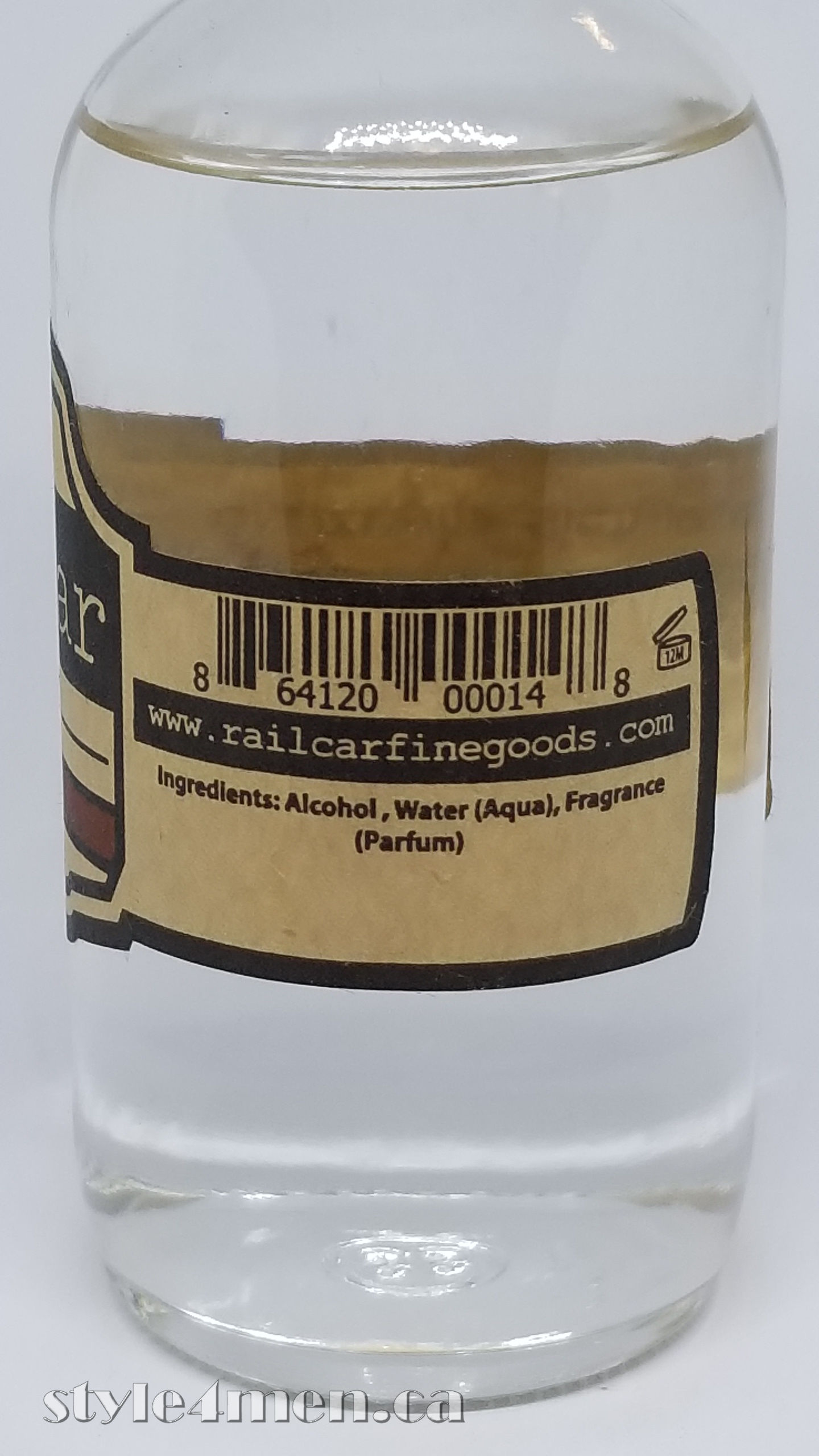 TEST STAGE:
Shaving with the Dr. Jon's Defiance soap always give me smooth results and finishing the job with the Railcar aftershave is like a breath of sweet fresh air.  The initial contact is typical of alcohol, but it is incredibly quick.  Much quicker than some other alcohol after shaves.  I want to think that this is because the composition is so pure.  At 3 ingredients, this thing is not a chemical party.  Alcohol being a preservative, why would there be a need to add a whole bunch of other chemicals?  Then again, as mentioned numerous times before, I am not a Chemist, but as a wet shaver, I like this after shave solution very much.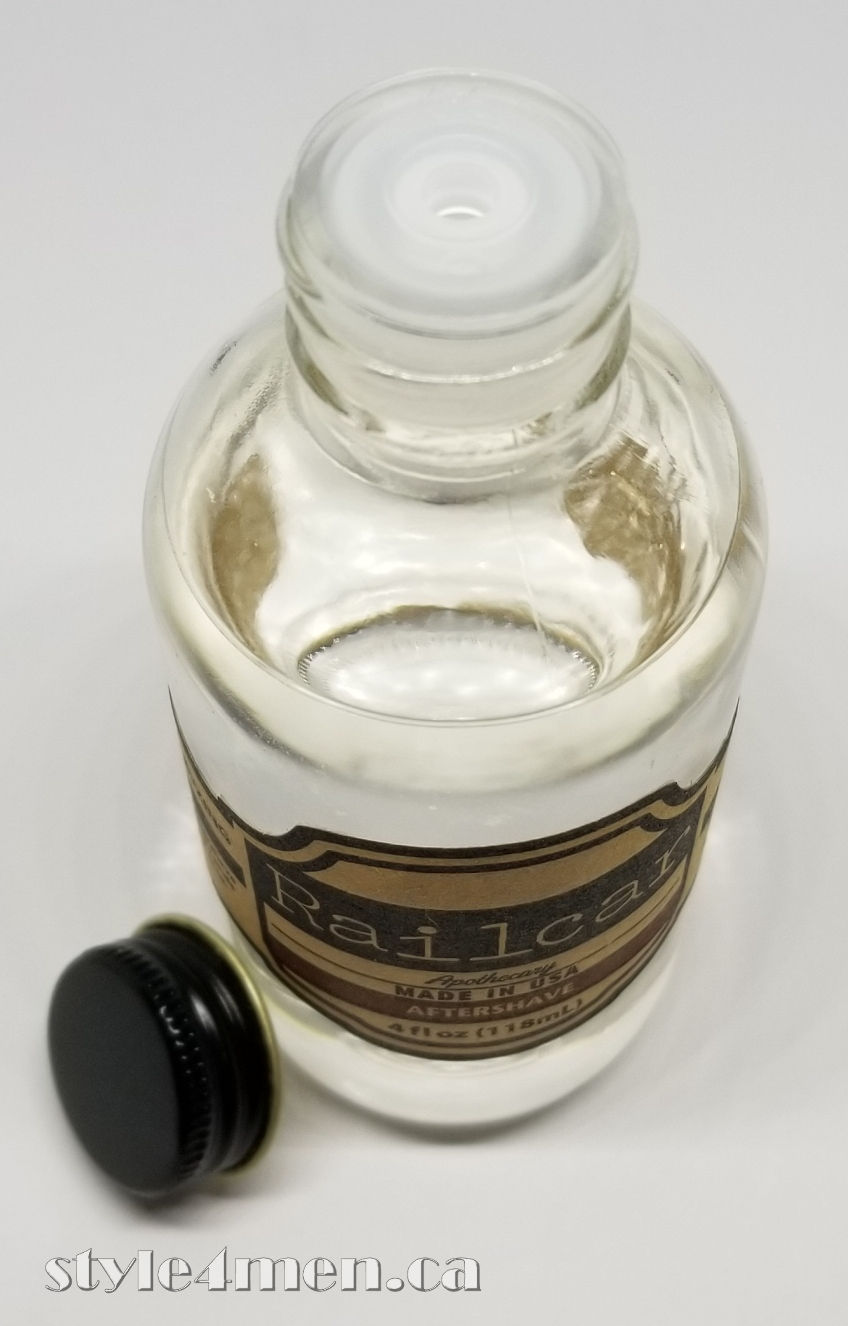 The application is no different than any other similar after shave.  Once the shaving job is completed, pour about a tea spoon's worth of this liquid in your palms and gently apply it on the freshly shaved areas.  Expect a fresh and cooling sensation which is immediately replaced by an olfactory treat of bitter cherries.
I suspect that it is worth clarifying that this fragrance is clearly masculine even though it is somewhat close to that dividing line between feminine and masculine scents.  This is not a floral fragrance, nor it is a musky or deep like sandalwood.  I would qualify it: a modern man's fragrance.
This scent is nicely dozed and will stay with you for about 2 hours.  No risk of being harassed by the fragrance patrol that looms in most office building now-a-days.
As mentioned above, this is a true old-school after shave and has nothing in common with an after shave moisturizing balm for example.  I state that to my surprise, there is in fact a moisturizing element. Or perhaps better said, would be: my skin did not feel the dryness that usually results after an alcohol splash.  My skin felt clean and comfortable for the bulk of the morning.
In closing, this after shave is a sweet find.  Original and fresh are the adjectives that come to mind.  It's a nice departure from the deeper recurring musky or bay rum options. If you are wondering, yes you can use this as your cologne.
The overall Style4men.ca rating of this after shave is a simple:
Use this link to shop directly with Railcar Fine Goods: