Redken Brews – Shaving Cream
This morning I tried out the new shaving cream by Redken.  Redken is a company that was formed in New York in 1960 and which is now under the umbrella of the L'Oréal group.  That should tell you something about the back bone of the brand. With over 50 years of experience, Redken has a very wide spectrum of hair care and styling products.  They recently launched a new line called, Redken Brews.  The products in this line have a very slick and slightly vintage looking packaging.  This is rather big departure from their more colourful packaging meant for the hair salons. We can assume that Redken wants to take part in the whole Barbershop revival movement as well as to take advantage of the booming men's grooming industry by presenting products targeted to guys.  The shampoo bottle look very much like beers and the pomade jars are black. 🙂

The Redken Brews line is nicely done and distinctively packaged in black tubes and jars with 2 exceptions where the packaging is white: soap and shaving cream tube.
I came across the Redken Brews line at my favorite salon; Hair Junkie.  They had a few shampoo bottles on display up at the reception and then when entering the hair cutting space, they had this awesome display which held the full product range.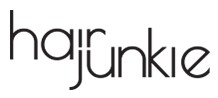 Thank you to the Hair Junkie Team and Fady in particular for your continued enthusiasm and support of Style4men.ca.
This will be a two part review, where will first review the shaving cream and in the second post we will cover the Work Hard, molding paste.
TEST STAGE:
Having been using mostly shaving soaps lately, using a shaving cream was almost a new experience in itself.  This cream is rich and thick.  The nipple on the tube is very small therefore controlling the dispensing amount.  Normally, I would have probably used more cream as I like to be well covered and insulated,  that being said, the cream covered well.  Just don't expect the coverage you would get with a foam for example.  Visually, the coverage looks close to that of a shaving soap.  But don't be fooled, this is still a cream and is considerably thicker.  Even though you might think that moisture insulation is absolutely essential, lubrication should actually be the number 1 concern.  The insulation is good but it is not the all-mighty solution.  Considering the time length of a shave, perhaps 3 minutes, and the fact that most wet shavers know to add a small splash of water every now and then, we have to conclude that this is completely acceptable.  Lubrication on the other hand is a mandatory aspect and it is excellent.  The razor glided with ease, slicing the beard ever so smoothly. I added a dab of water once during the shave and was rewarded with a perfect shave.
This shaving cream had a fairly fresh and musky perfume coming out of the tube, but which had mostly dissipated by the time I was cleaning up my mug.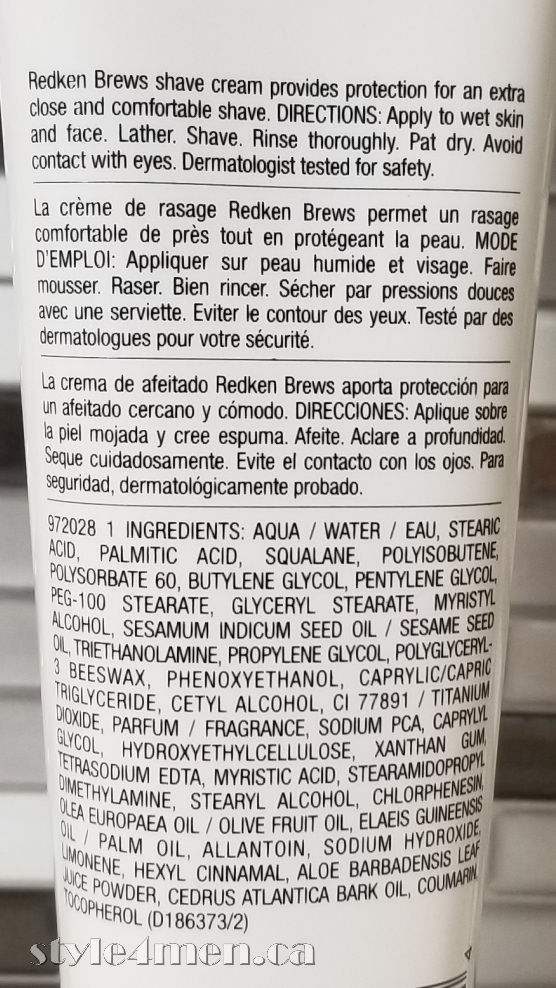 The last key element is the rinseability of the cream.  As mentioned above, I have been embracing the shaving soap avenue these past few weeks and soap being so light, rinses out of the razor extremely well.  The cream did very well and I didn't find myself having to pour extremely hot water at full pressure to clean my blade out between passe.  In no time I was wiping up my mug with a wet wash cloth and again it was no trouble to clean off the remaining shaving cream.
Overall, a nice product to work with.  I will admit being somewhat surprised that Redken Brews is not offering an after shave tonic or balm as part of this line, since shaving is at a minimum a 2 products job: shaving cream and after shave (tonic or balm or both).  I like using a tonic and a balm.  We can only hope that an after shave is still in the works.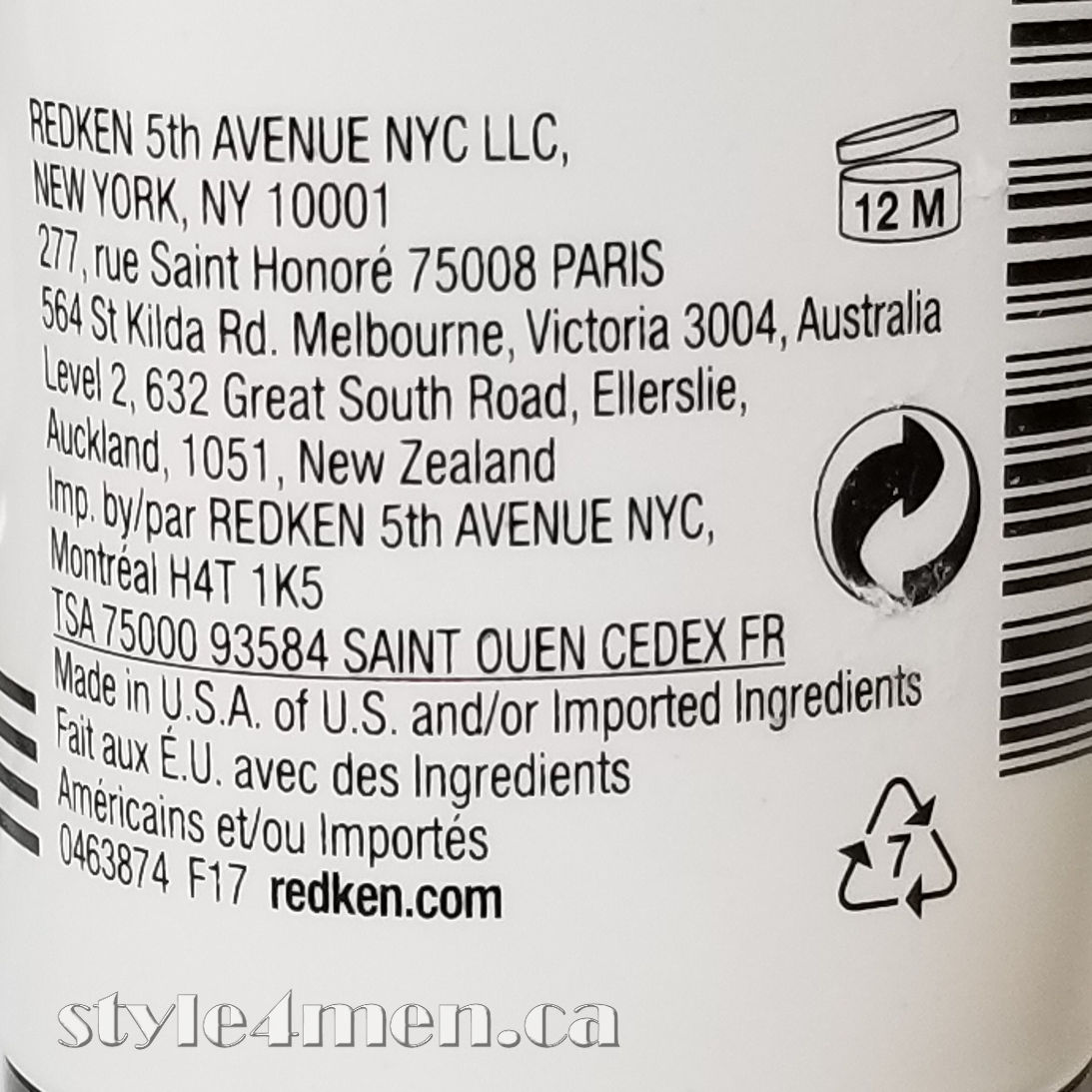 A 150 ml tube goes for $19 at Hair junkie.
In Ottawa, you can shop for the Redken Brews product line at: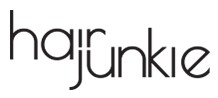 (613) 565-0123
info@hairjunkie.ca
200 Laurier Avenue West Ottawa, Ontario, K1P 6M7
Stay tune for the upcoming Work Hard Molding Paste from the Redken Brews line.