REUZEL Aftershave – A new take on a classic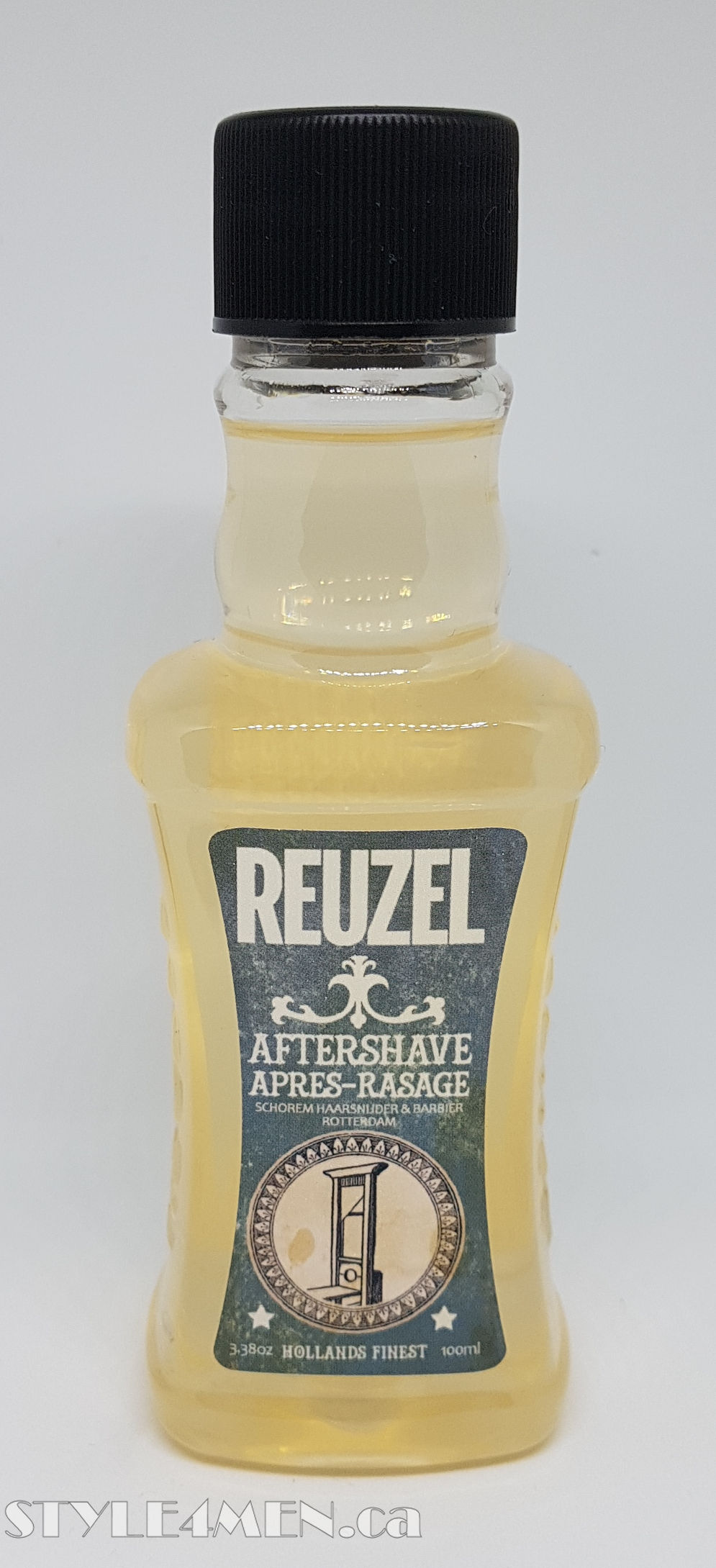 During my visit at "Barbier So Gentelmen", I was impressed to see that they held the full REUZEL product line. It was a perfect opportunity to pick up the aftershave I had been wanting to try out.
Up front, you need to know that this is an old-school type of aftershave. Nothing fancy that moisturizes or hydrates! We are in a different league and a different time period.  A time where men were men and splashed refreshing alcohol on their just shaved faced. Yehow! Yes, this is a bit of a shock, but it is refreshing.  It is a simple concoction and the 3 first ingredients are: alcohol, water and fragrance.
Somehow REUZEL has managed to make an old-school product new again!  Yes, this is mostly alcohol and water but it offers a great deal more refinement than those original after-shaves.  It is more subtle and gentler on the skin.
I will admit having gotten use to the pampering qualities of the gentler shaving products out there. So why buy this product? The fragrance! REUZEL has come up with a rather unique and pleasing scent. This is the exact same scent has the one they use in their hair tonic which I thoroughly enjoyed.
As always, attempting to describe the fragrance is somewhat of a challenge, but I distinguish the following elements: soap, fresh lime, pepper and something earthy.  It is unique, manly,very pleasant, and not complicated.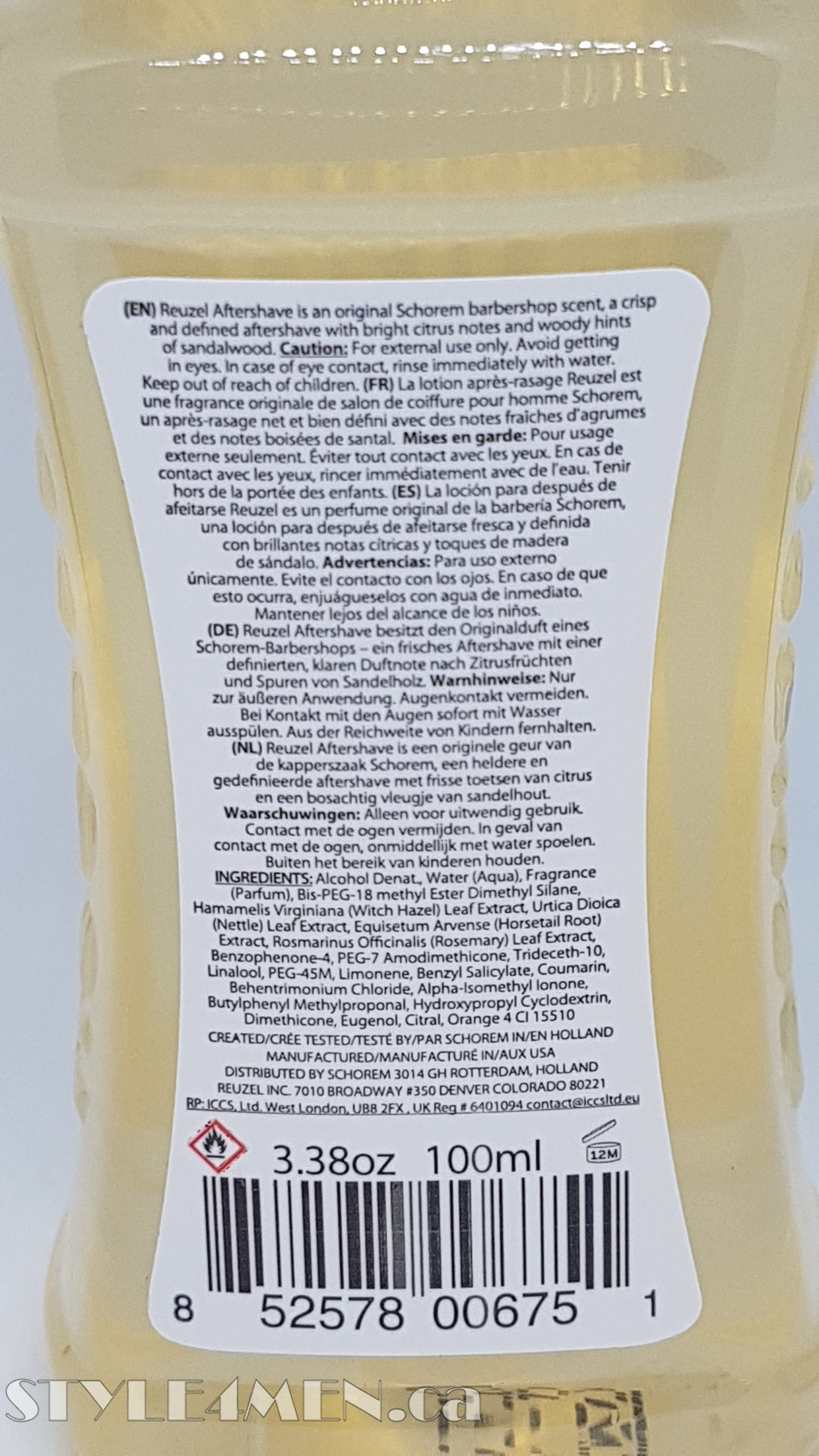 The bottle itself is rather small at 100 ml. Small by comparison to other such old-school aftershave. In my mind this bottle is quite sufficient for the usage that will be made. Price wise, it was sold for $9.  So basically the same price of another aftershave bottle that would be twice the quantity. Yes, REUZEL products are more expensive, but they also have an element or originality and uniqueness.
The bottle has a nipple in the lid to assist in portioning the necessary amount without making a mess.  As with other REUZEL bottle, the brand name is nicely molded on the sides.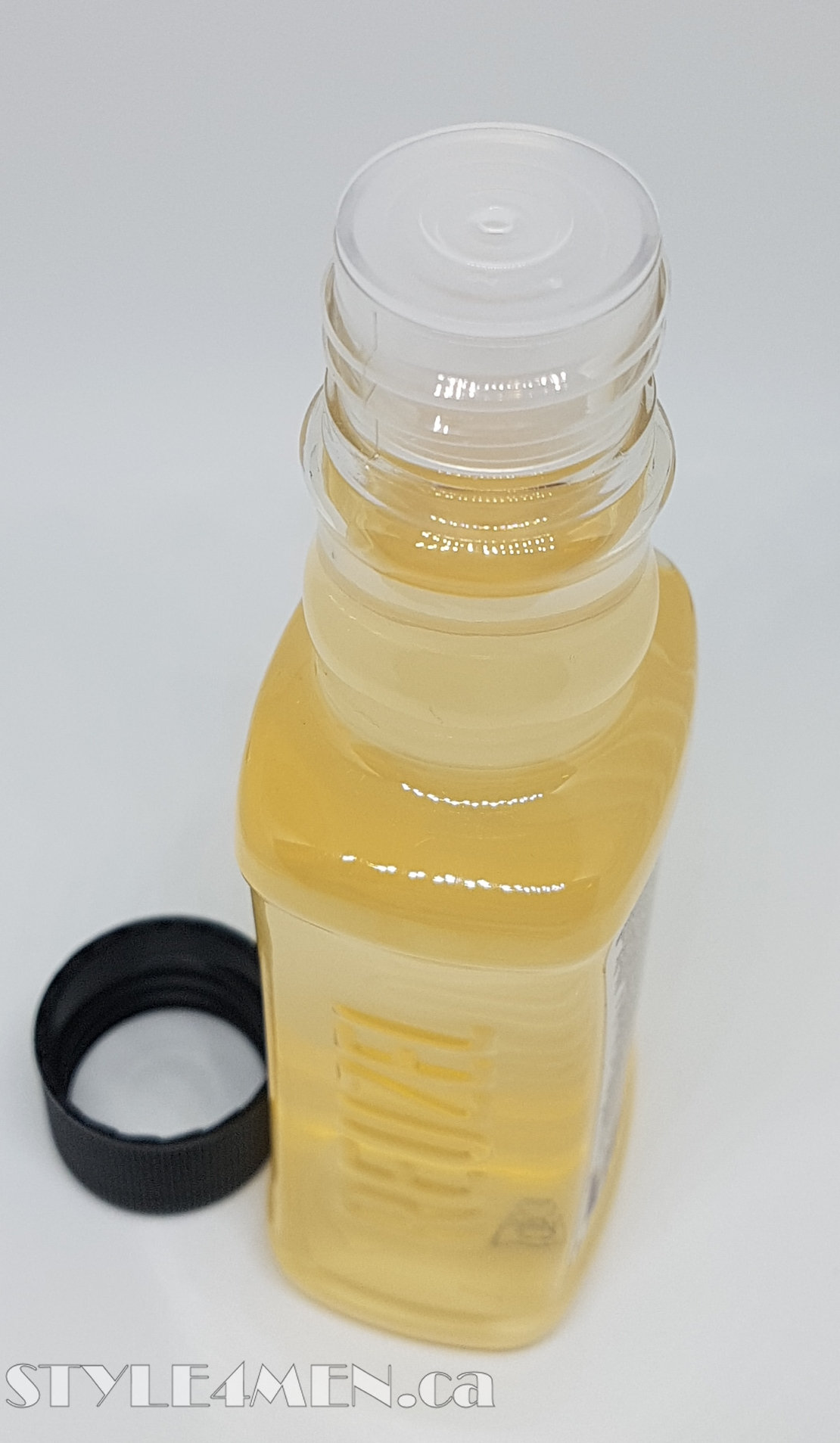 I have been using this aftershave on and off for the last month.  What I love about it is the fragrance and the state of mind it puts me in when applying it.  An aftershave that can make you feel refreshed, like you are ready to face the world, like everything is new again, like you rock, that is a winner aftershave!  The REUZEL aftershave is a winner.
Use these links to shop for this product: