Reuzel Shave Cream – Superior Comfort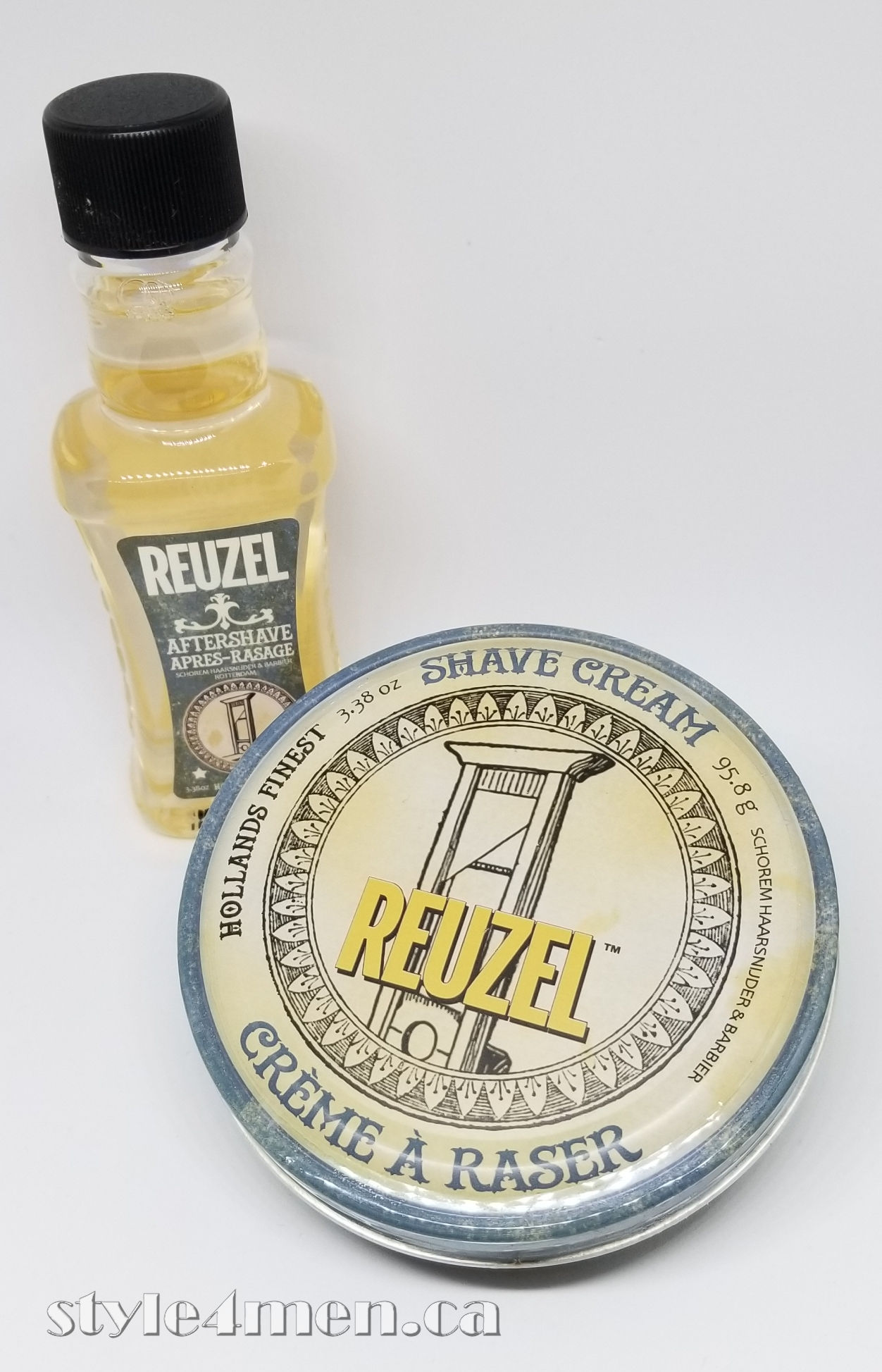 As part of my Christmas shopping I made a stop at Winner's.  I now always take a look at their grooming stuff because I encountered some pleasant surprises in the past.  This visit was rewarded with some interesting finds; a shaving kit by Reuzel and a can of the Hairgum Strong hold pomade.  This review will cover the Reuzel shaving kit.  The box contained two products; the shaving cream and the aftershave.  Having already tried the Reuzel aftershave some months back, I was mostly interested in the shaving cream.  The price for the kit was the deciding factor; $ 14.99.  The best price I have seen for the shaving cream alone was $15.
A bit about Reuzel.  Reuzel is the product line of 2 Dutch Barbers from Rotterdam; Bertus and Leen.  Their Barbershop goes by the name "Schorem" which loosely translates to "scumbag".  The originality, professionalism and personalities of these Barbers have made for a successful Barbershop and now world-renowned product line.  Reuzel products were some of the first pomades I was exposed to when launching Style4men.ca.  It was love at first pomp.
If you want to read up about Bertus and Leen and the Scumbag Barbershop, go to page 16 of Edition No. 4 of Barber NV available via the ISSUU site.  It is worth it.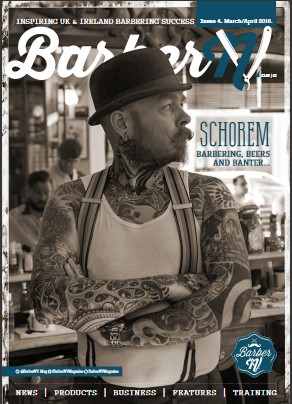 Or watch this video…:
So here we are and this morning was testing time for this shaving cream.  First off a word about the can itself, it is totally in line with the Reuzel way.  It looks retro-vintage with an edge.  For the pomade they opted for a cool pig.  Here the symbol of choice is, no less than a guillotine.  The jar itself is the same as what they use for all of their 100 ml / gr pomades.  A nice and proper aluminum can.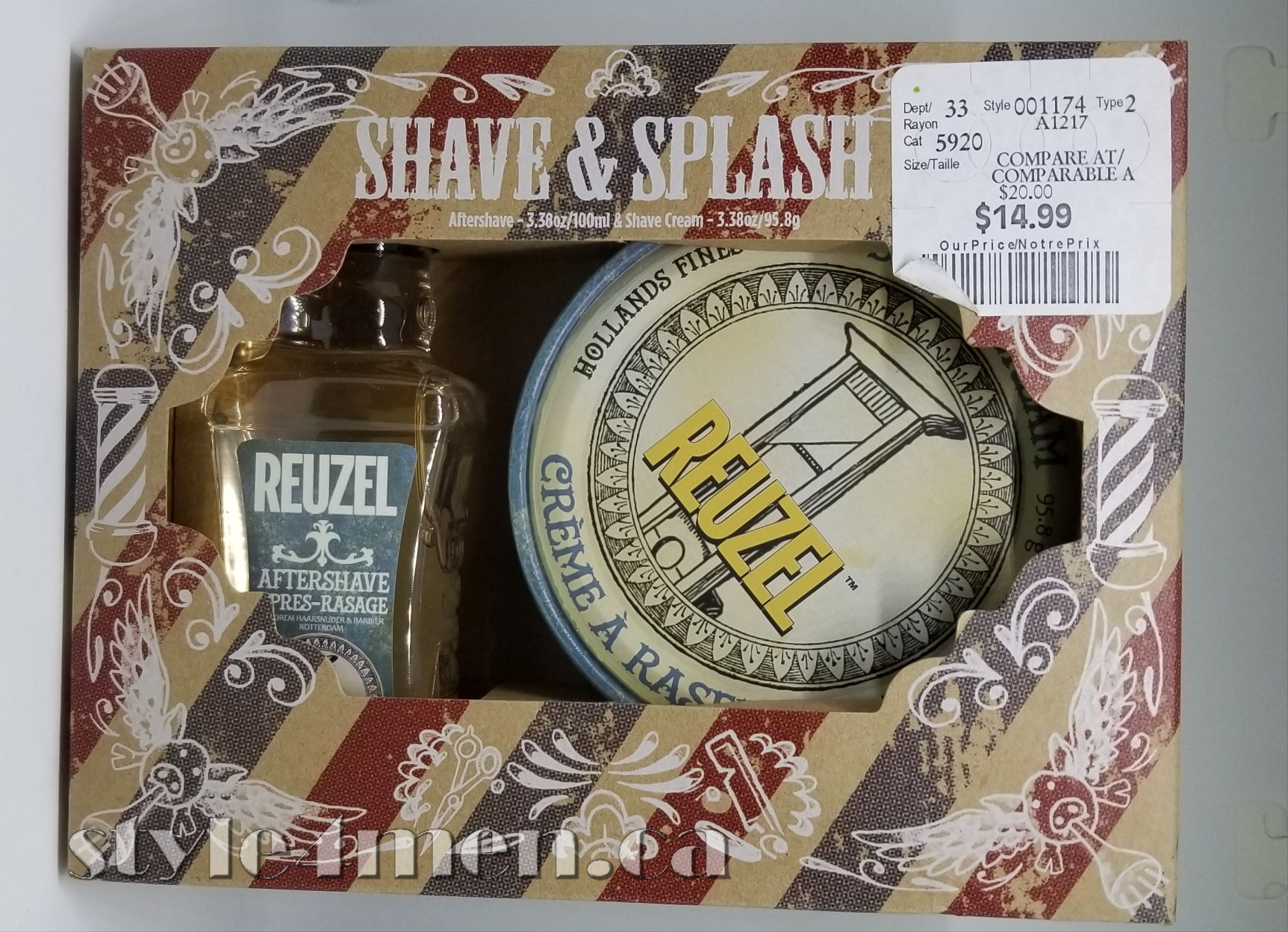 Upon opening the can there is a slight moment of amazement as the cream is very shiny.  The texture is light and fluffy as a quality cream should be.  I scooped out about the size of a Canadian nickel.  That was perfectly enough to cover my mug.  The cream spreads well and is easy to work with.  My skin felt insulated and the shower moisture was sealed in.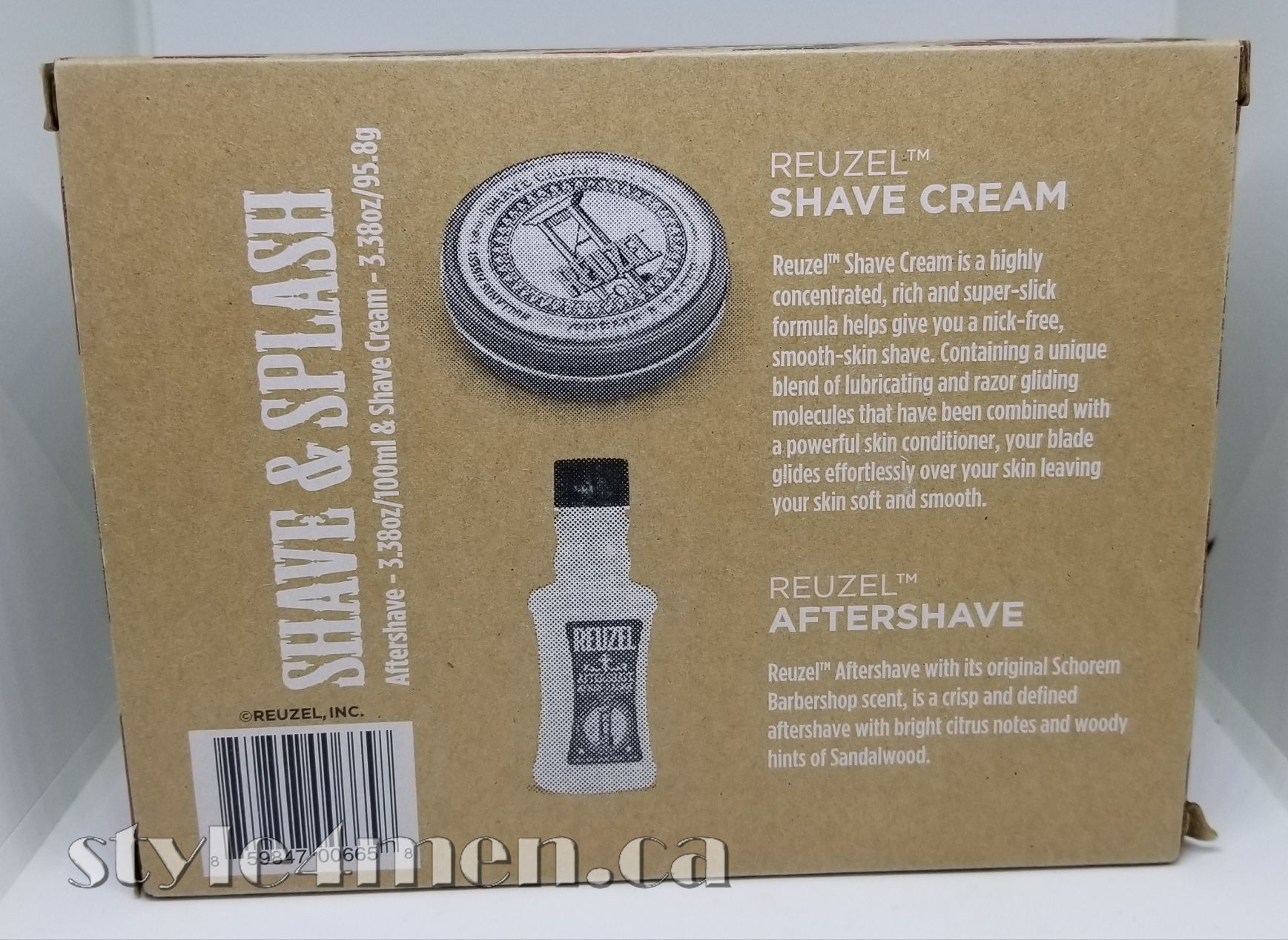 Aside from the luxurious appearance of this cream, your nose will also be greeted by a lovely and properly dosed sandalwood scent.  Sandalwood is an awesome smelling fragrance and it is fabulous that it is being brought back to the forefront as it was more or less a forgotten scent.  That being said, not every product out there does sandalwood well.  Some have a lot and some have so little that there is nothing to smell.  The Reuzel shave cream does it perfectly in my opinion, where it is a discreetly dosed portion.  You will enjoy it while shaving but it will mostly be gone once you wipe your face clean. If you have used Reuzel products, you might agree that as a general rule they do a very nice job with scents.
TEST STAGE:
Onto the shave!  Oh what a nice cream!  The blade moved with comfort and ease.  The cream offered a very good level of lubrication and I didn't feel like I really needed to add water to the mix to maintain the level of lube.  In fact I only added a small dab of water at the end for a final pass along my jaw line which is typically an area requiring more than one pass.
This stuff being a cream, rinsing it out of the razor between passes was a bit more demanding.  Hot water with good pressure will be required and that might not be enough.  By the end of the shave while doing the last razor rinse, I noticed that some of the cream was stuck.  Being a one blade per shave kind of guy, I find that this is of little consequence since the blade served its purpose.   But for those of you who might want to stretch the blade longer, using such a thick cream might be an issue.  What's more important; your mug or the blade? Why do I only use my blades once?  Having sensitive skin, I find that shaving with a fresh blade renders considerably better results.  There is one exception and that is with the Treet Carbon blade which consistently gives 2 awesome shaves.  The fairly cheap price of blades also helps in this.  I usually buy my blades in packs of 100 for less than $20, making each blade less then 20 cents.
Coming back to the cream; why would you use such a thick shaving cream?  Thick creams generally offer superior protection and lubrication, thus making for a pleasant experience.
At 21 ingredients it is not the shortest list out there, but it is not a chemical party either.  Some of the guess stars are: Aloe Vera and Witch Hazel.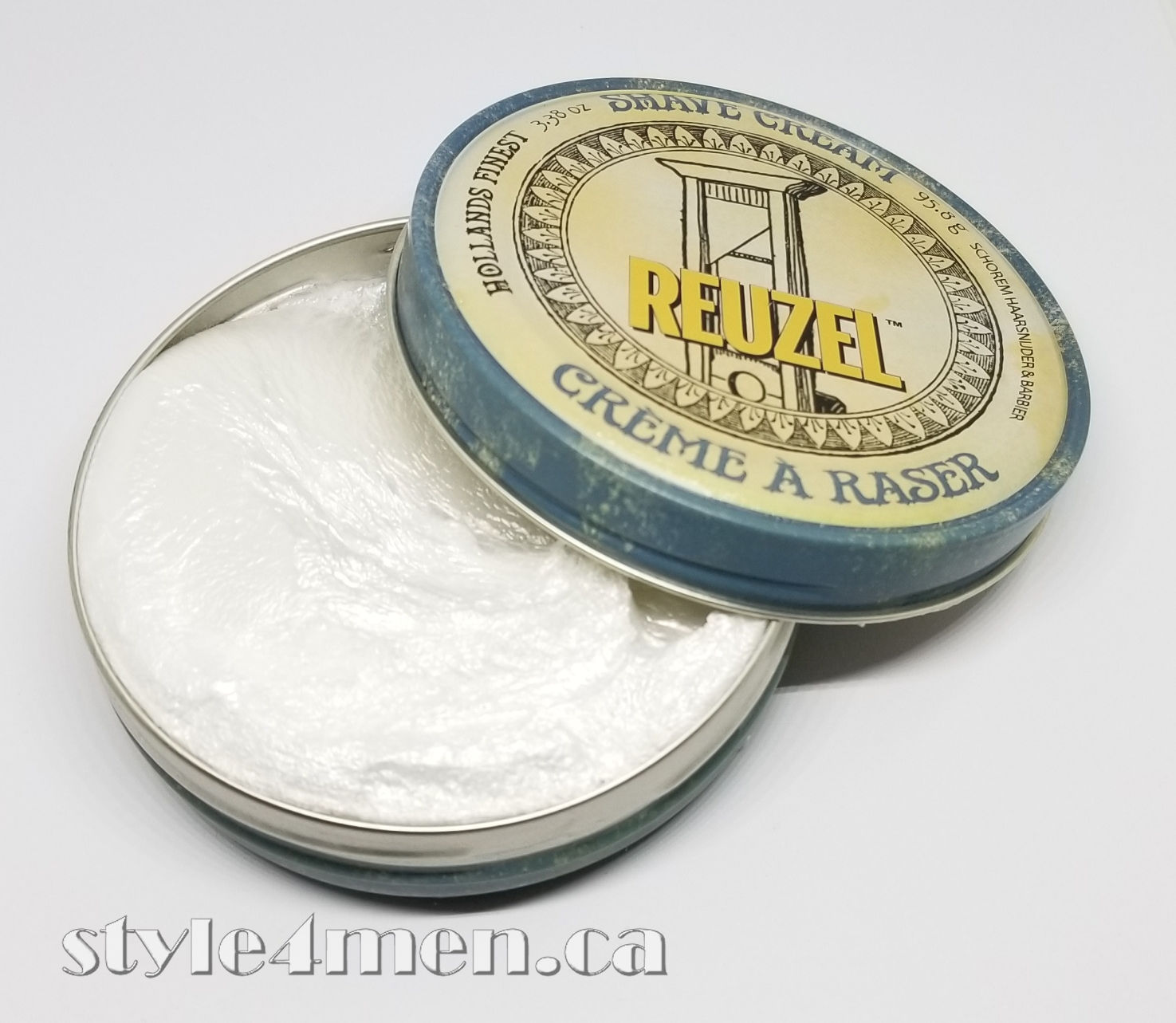 Always an important element to indicate: my skin experienced no redness, irritation or reaction using this product.
As for the Reuzel aftershave, the scent is nothing short of fabulous.  It's old school, while being new and certainly unique.   The one down side to it is that this is an alcohol based product.  This means a bit of an aggressive finish to the job.  That being said, the cream does such a good job of protecting your skin that the alcohol impact is somewhat diminished making for a nice experience.  Since the aftershave was covered separately in an earlier post, I will point you to that review.
Having been impressed with Reuzel pomades, I was certainly receptive to their new shaving cream.  I am glad to report that this is a superior shaving cream living up to the Reuzel brand name and worthy of your hard earned dollar.
Use these links to shop for this product: