Rockwell Razor Blades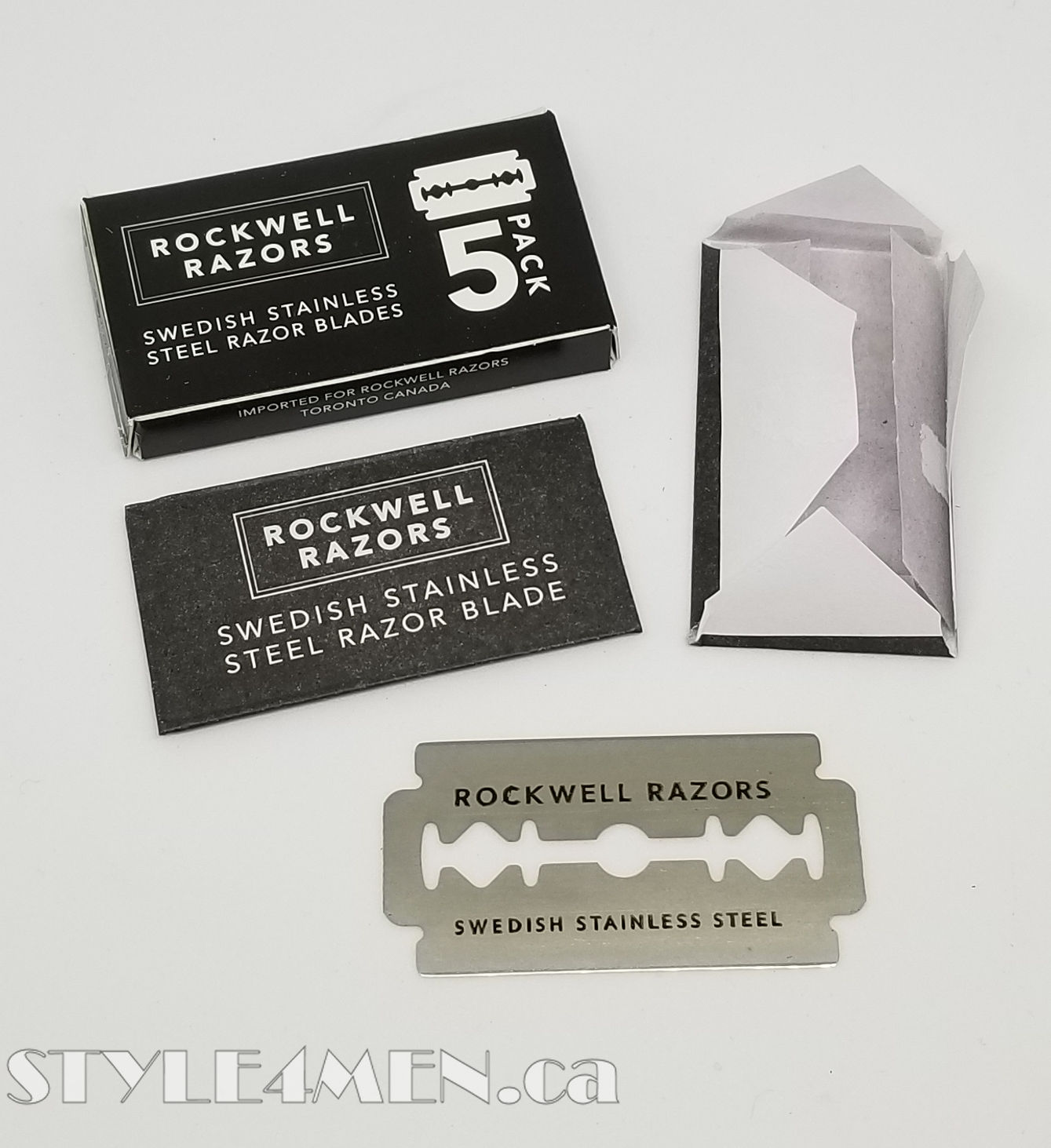 This is the Rockwell Double Edge razor blade.  These blades came with my ME1 Butterfly Safety Razor from Men Essentials.  Obviously I tried it with the ME1.  The results where disappointing. See my blog on the ME1 butterfly razor.  I initially assumed that it was the blades fault.  Then after trying a 3 piece safety razor I realized that the angle of the blade in a butterfly razor is quite different.  Overall I got a much better and easier shave with a 3 piece razor.  This morning I gave the Rockwell blades another try in a 3 piece razor.  It performed much better than when first tested, but I still ended up with 1 or 2 cuts and my skin was irritated.

Considering that I have experienced 4 perfects shaves using Shark blades in my Merkur 180, I have to conclude that the Rockwell blades are the culprit.  I dislike giving a bad review because there are always dedicated and competent people behind a product, but in this case it just didn't work out.
ADDENDUM August 8, 2017
Spoiler alert! I tested these blades again and with a proper shave cream – they rock!
This morning I was out of my mainstay Treet blades and started digging in my sampler packs.  I dug out the Rockwell blades I had received with a safety razor from Men Essentials.  This is a blade I tried almost a year ago on 2 occasions and had less than stellar results.  That being said, I figured that my experiences might have something to do with the shaving product I was using at the time.  About a year ago I was still firmly anchored in the shaving foam system of belief.  Over the course of the Style4Men project, foams have made way to some seriously superiors shaving creams.  For the past couple of weeks I have been exclusively using the Suavecito Premium shaving cream and after-shave.  This shaving cream has excellent insulation and lubrication.
I decided to tackle my 4 day old beard with the following combination:
This shave has made me change my mind on Rockwell blades.  It was a perfect shave.  The Rockwell blade is somewhat thicker than many main stream blades like the Shark or Derby and is thus a firmer feel on your mug.  You obviously have to be using an appropriate shaving cream to offer the necessary glide and protection from the blade.
In this slightly thicker configuration of blades, I am reminded of the one produced by The Blue Beards Revenge from the UK.  It is a slightly ticker blade offering a sturdier shave.  Perfect for a few days worth of growth.  The Blue Beards Revenge blades are among my favorites as are now the Rockwell blades.  I am very glad I gave them another try.
Use this link to shop directly with Rockwell: