Rockwell 6C Razor – Coming March 2017

This post is not about something I tried, but rather about something I am hoping to try; the Rockwell 6C razor.
Rockwell razors is fairly new player.  By all accounts, it looks to be a Toronto based company which is using the crowd-funding approach to get their razors to market.
What is unique about the Rockwell razor is the solution to the blade adjustment problem.  Typically a safety razor does not offer any adjustment settings or possibilities.  Rockwell came up with the novel idea of simply offering different base plates for the razor and therefore offering different "adjustments" to the blade elevation.  The innovation goes further to offer two different settings per plate.  So by offering 3 plates, they are really offering you 6 different elevations or adjustment possibilities for the blade.  Very novel in deed!  Check out their video to get the full details.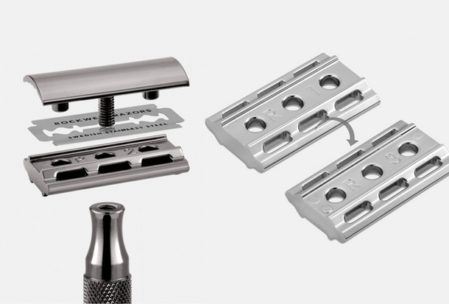 Rockwell has already made it to market with their first such razor, the 6S.  You can purchase this razor from a few on-line vendors such as Men Essentials.  The caveat is that it is not a cheap tool.  You would be looking at spending $100-$130 plus taxes.
When looking further into Rockwell and their crowd-funding approach, I realized that I could participate in their next venture, the 6c.  This razor still offers the 6 settings along with new and different finishes.  The buy-in is $45 US with a proposed delivery date of March 2017.  So basically half the price of the 6s and a 3 month wait. This approach certainly appeal to me as not only am I getting a reasonable price but I get to feel like I am "backing" a very original idea.  I am really looking forward to try this razor out.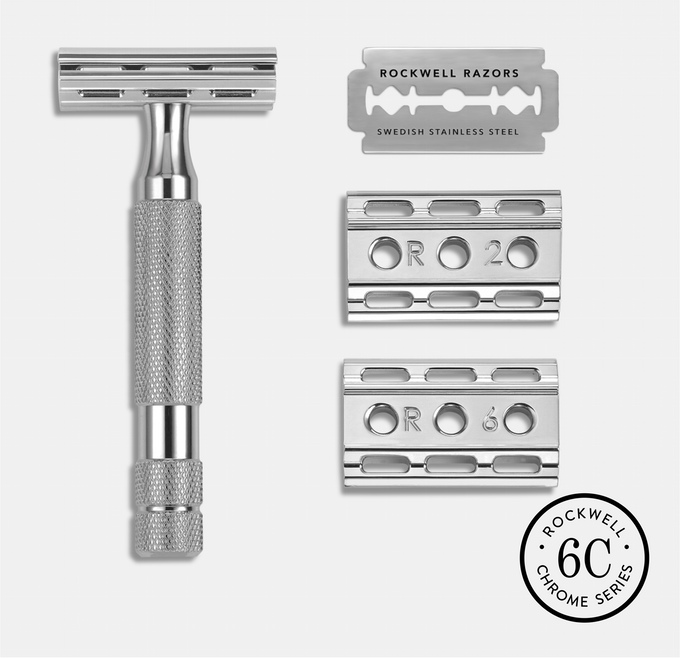 January 28, 2017
Over the course of the last few weeks, I have received a couple of notifications from Rockwell.  The first one was to finalize the ordering process.  Razor colour selection as well as a number of Rockwell grooming options that could be purchased with the razor.  The second was to present the packaging in which the razors will be dispatched.  See below.  Quite nice and properly vintage looking.  Can't wait to get my Rockwell 6C! 🙂
Use this link to shop directly with Rockwell: