The "If you must" Shave Soap by Sussex Beard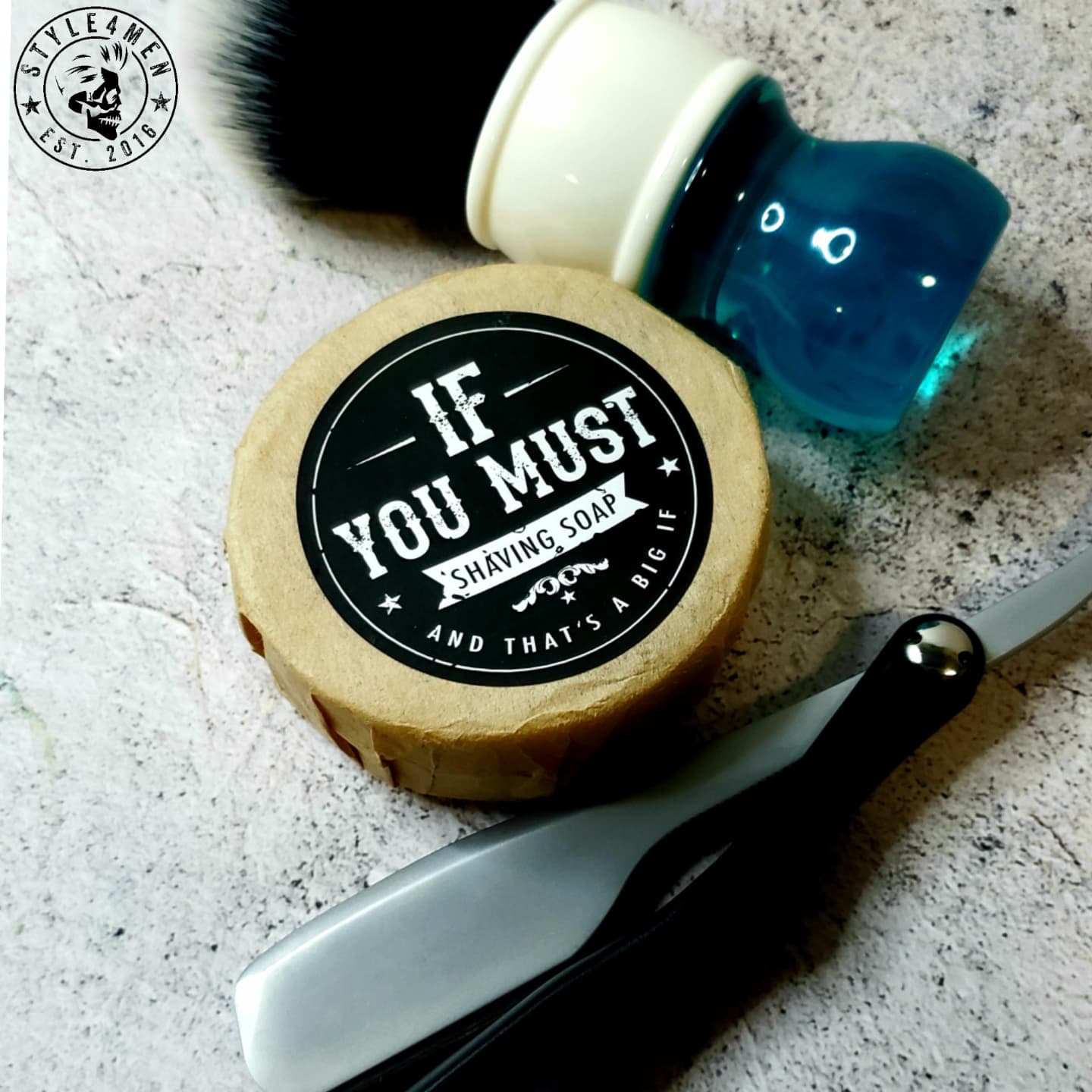 The "IF YOU MUST" shave soap is a bit of an unexpected gem.  A few months back, I got it as part of a product exploration package from Sussex Beard.  Considering that this is a shave soap produced by "beard guys" I wasn't entirely sure what to expect, but I embraced the humorous packaging.
Over the course of the past 3-4 months I have turned to this soap more times than any other.  It has rendered one phenomenal shave after another,  so I wanted to finally take a moment to tell you about it.
BTW – you can catch the full usage demo in my reels.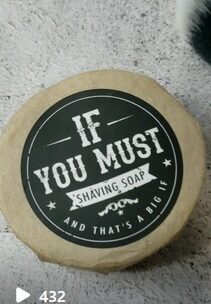 The puck comes in a cotton like paper, so you will need a soap bowl to put it in.  I picked up a number of simple metal bowls on eBay which I use for such soaps.  Another alternative is to keep your empty shave cream or pomade jars for this purpose.
No matter which brush I am using, this soap is one of the easiest to get started and build up a rich and thick lather.  The foam is so thick that it is almost in a category of its own in that regards and the insulation is just as good.
When applying soaps it can be a tad tricky to gauge when your brush is too wet which results in the soap sticking to your mug for a brief moment before dissolving and dripping off.  This bad boy is no such quitter and it sticks well.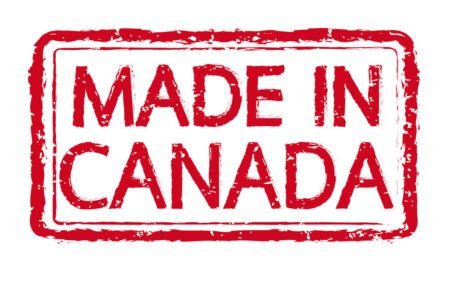 When rinsing the blade in between passes there is no resistance and the blade is cleaned right away.
As per Sussex Beard the scent notes are: cedarwood, lavender, peppermint, rosemary, tea tree and white grapefruit.  It works!  Keep in mind that this arrangement doesn't really last beyond the shave, but it's nice while you shave.
Every time I use this one I am impressed by how good of a shave I end up having …and then I am dumbfounded that it is produced by a beard care gang.
In short, a totally unexpected top performing gem.