The innovative straight razor by the Irving Barber Co.
The Irving Barber Co. launched an incredibly innovative and original straight razor a few years back.  It instantly made it on my wishlist and I recently treated myself to one through their Canadian Distributor, Ultimate Barber Supplies.  Because of the renewed interested in wet shaving, many manufacturers have re-introduced safety razors, but no one had revisited the straight razor.  Rebranding an existing design is not an innovation.  Irving essentially redesigned the straight razor from the ground up and brought some very novel ideas to the game.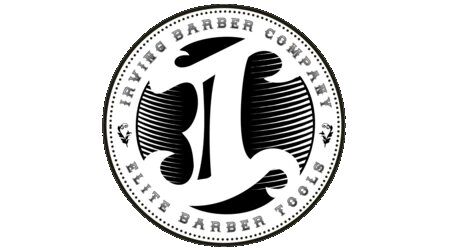 They created a pivoting or rotating head to service the blade – yes, this razor is meant to use disposable blades.  Then they added a magnet to the head to help hold the blade while securing said head.  Simple, but brilliant!  The whole razor is also quite nice looking.  Clean and modern lines with the appropriate curves in the right places.
In this review I am going to focus on the essentials and keep it short and sweet!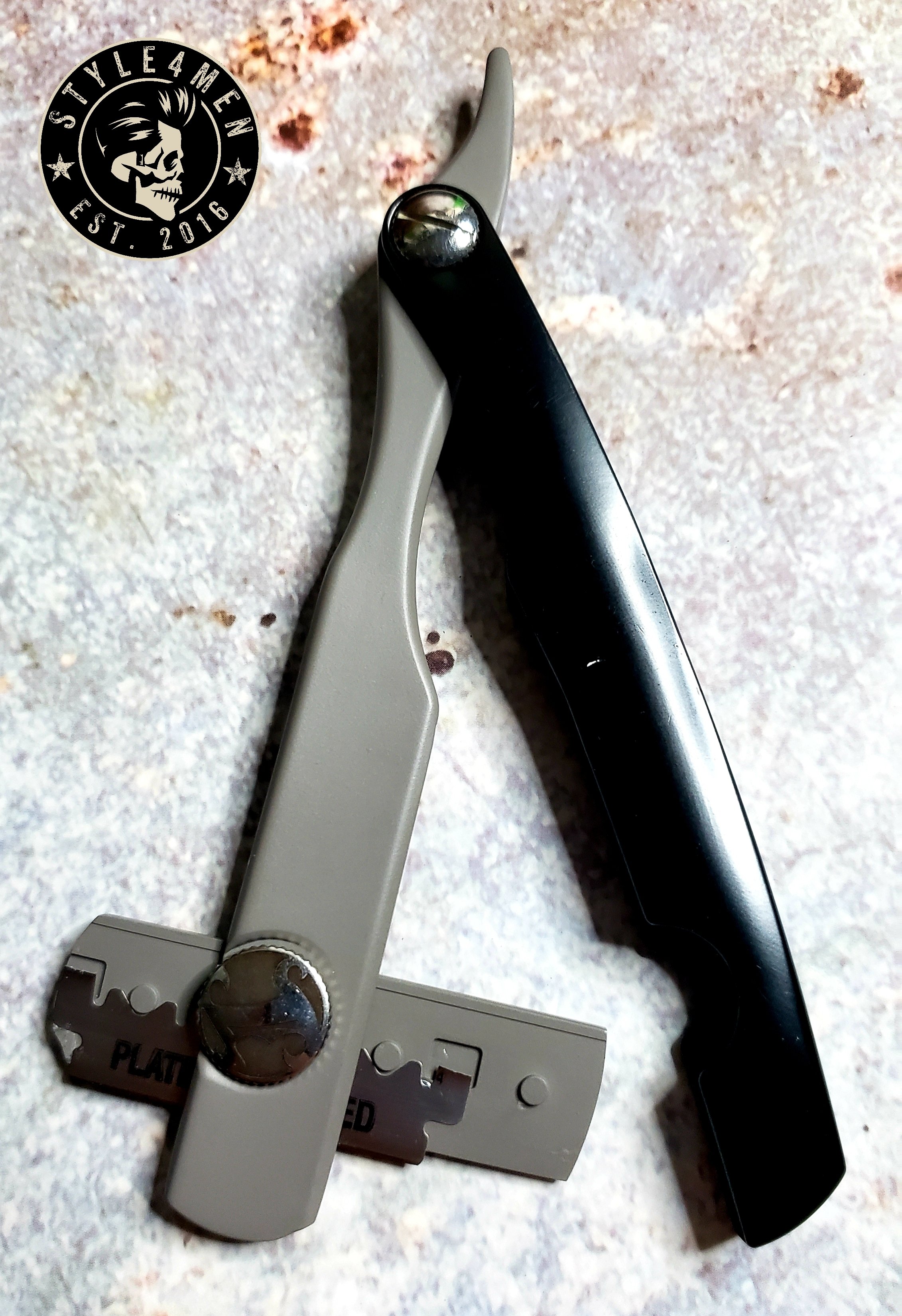 What I liked:
Ingenious and innovative design
Replaceable double edge blades
Blades are totally secured
Aesthetically pleasing design
Solid construction – Feels robust
Comfortable shape to hold and easy to find the sweet spot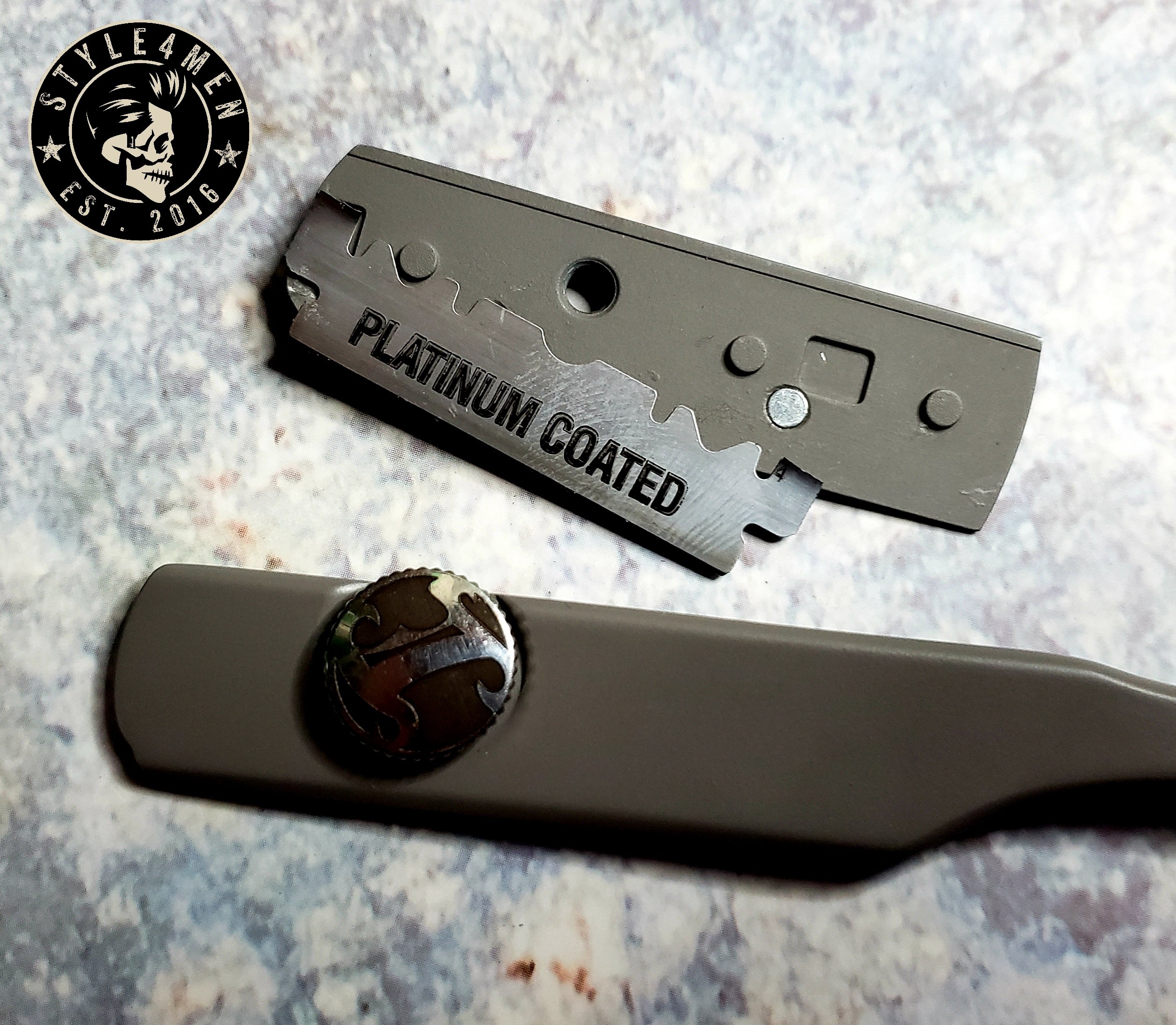 What I liked less:
Unsecure plastic packaging which led to the razor falling out of place during the delivery process and making some scratches on the handle.
Fairly pronounced blade exposure (1.5 mm)
The main blade shaft has a rounded edge making the blade stick out.
Innovation / design can get expensive (

$145 with Irving Canada

/

$59 with Irving US

= $80 CND) ($129 CND with Ultimate)
General Comments
Aside from having to figure out your angles, the first thing you will notice is how efficient it is to shave with a single straight edge blade.  Not only do the beard hairs get sliced off, but the bulk of your shave oil and shave cream gets removed as well.  I don't always shave with a straight razor but when I do, I use both a shaving oil and a shaving cream.   Having a lubed and insulated mug is crucial.  That said, you will have to re-apply more lubrication and protection as well as water throughout your shave.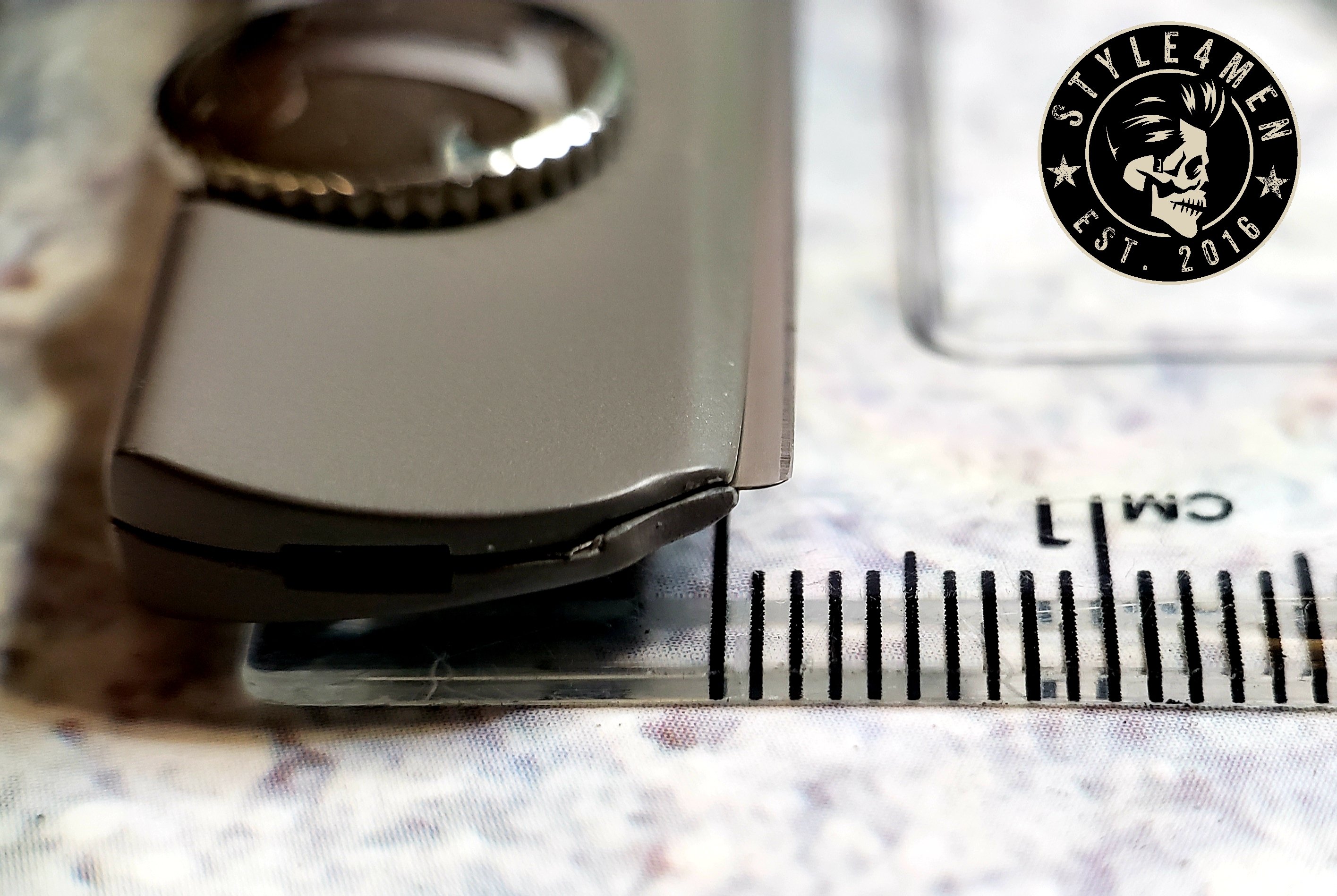 About angling the razor, follow simple geometry principles.  This is not a tool to get wild with.  I am shaving at somewhere between 5 and 10 degrees.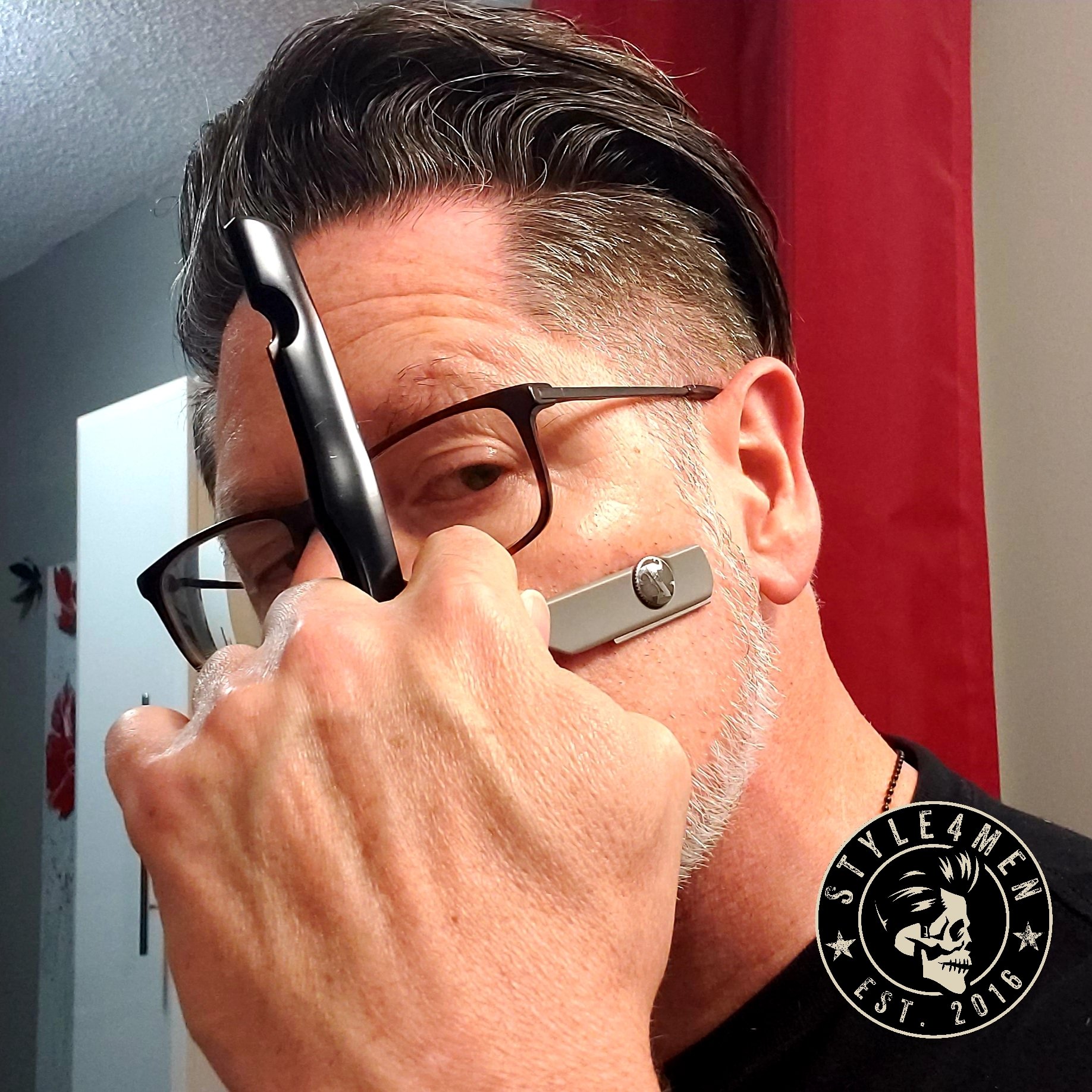 Don't use pressure, but do stretch out your skin to create as a flat of a surface as possible.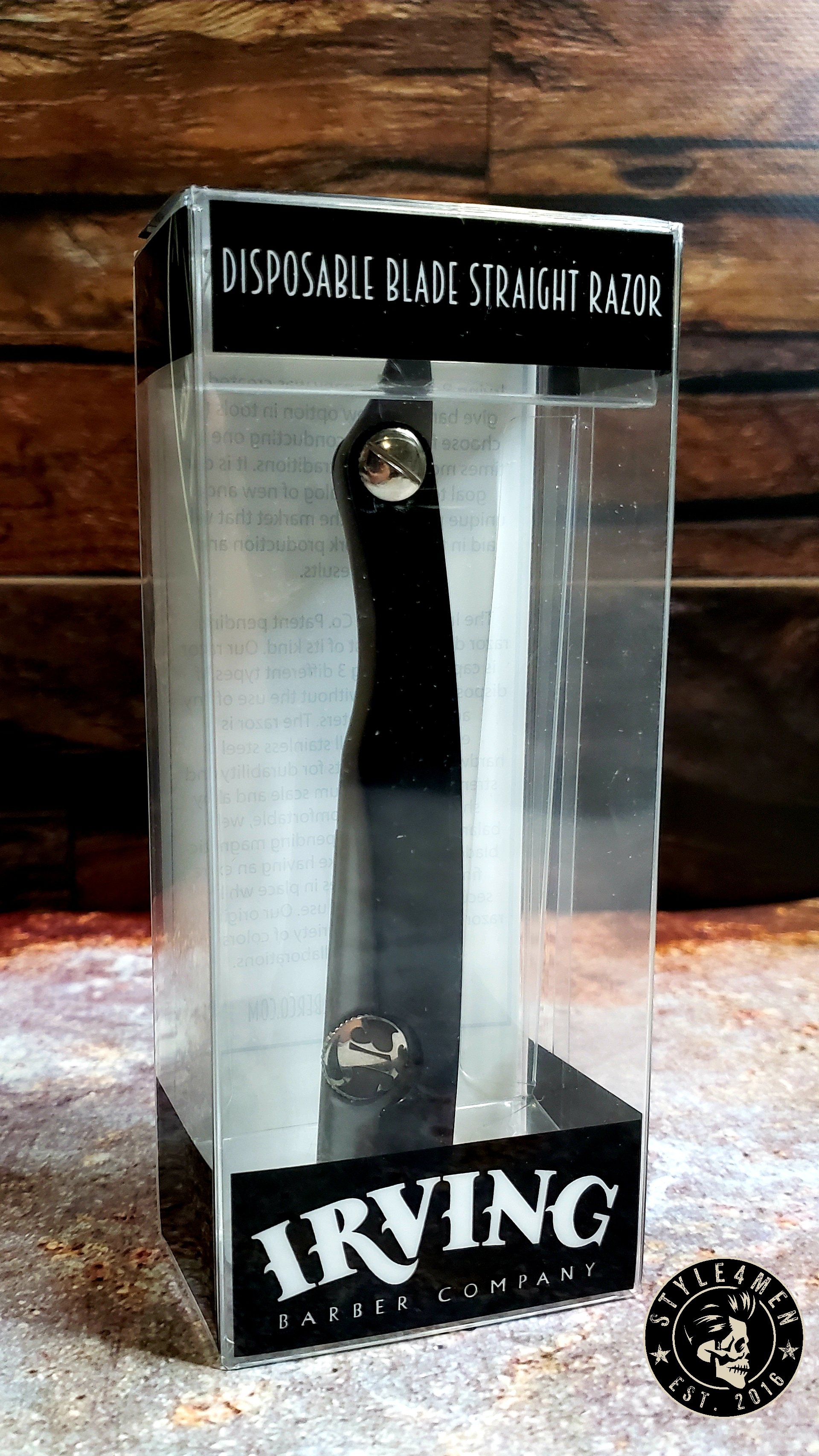 Keep your strokes short.  You can't glide for long stretches as you would with a safety razor.
Overall, a very innovative, slick and one of if not the most interesting straight razor to hit the streets in some time.