Two completely stunning but different razors by Parker Safety Razors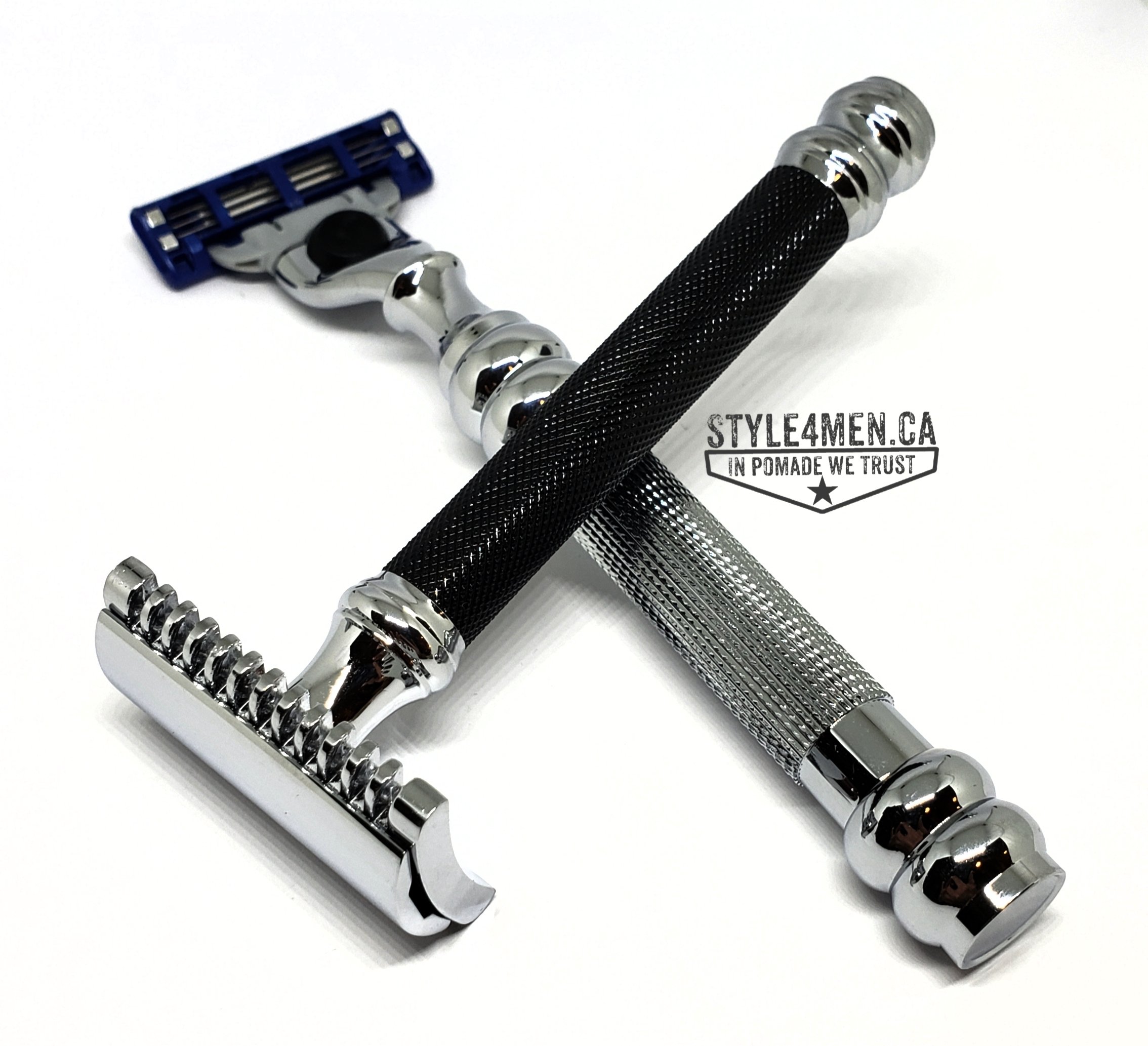 Instead of our usual product unboxing, we are doing things a little differently for this one and giving you more of a proper product presentation.  If you are into or have been exploring "wet shaving", Parker is a brand your might have heard of as they are one of the few big players.  Parker has been around since 1973.  Note that in the video I made a mistake and stated 1978 (dyslecticia on my part – apologies).  Parker razors have been on my wishlist  pretty much since I started to "shave like it's 1918"  (#shavelikeits1918) some 5-6 years ago.
In this product demo we show you two of Parker's razors.  The first one is one of their classic 3 piece razor that uses a double edge blade.  The second one is a compromise between the old-school and the new school.  The razor sports a beautiful and hefty Parker chrome handle with a Gillette Mach 3 head.  A perfect solution for the Gent who want the elegance of a safety razor with the convenience of a cassette type of blade.
Regardless of the type of shaver you are, Parker has you covered.
Shout out and thank you to Sarah at Push The Envelope PR for her continued support of Style4men.ca and for making this feature possible.
The usual full blown product reviews will follow  shortly.