Unboxing Elvado for Men grooming products
August 3, 2019
Aftershave
,
Other
,
Shampoo
,
Shaving
#aftershave
,
#BodyWash
,
#CanadianBrand
,
#Deodorant
,
#Elvado
,
#Shampoo
,
#ShavingSoap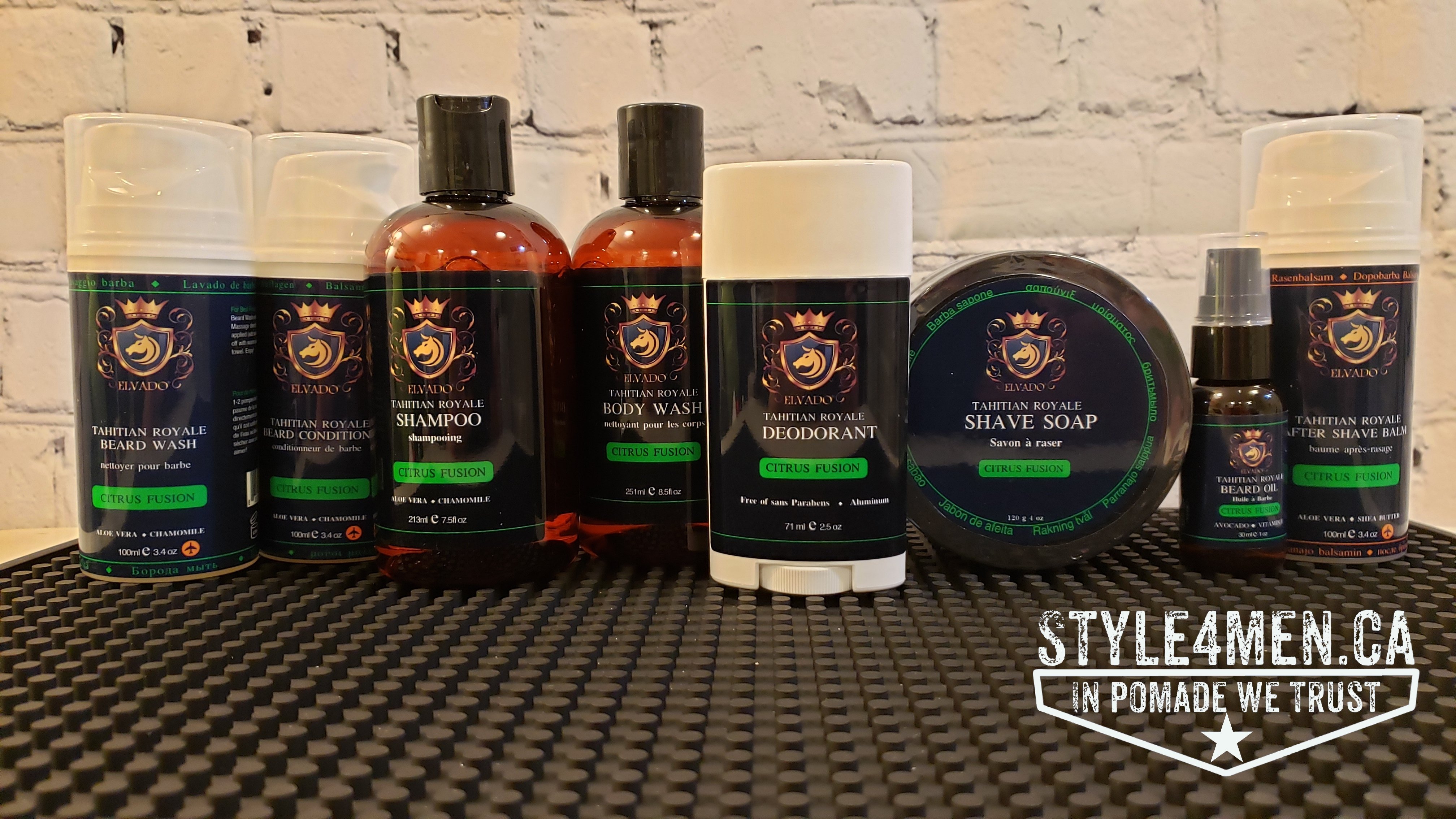 In this unboxing we are discovering the Elvado for Men grooming line.  Elvado is a Canadian project focused on bringing quality and healthy grooming options to men.  It doesn't hurt that it also happens to be beautifully packaged with an elegant blazon.
For the purpose of the upcoming reviews covering this brand each of the products are scented with the "Citrus Fusion" aroma for consistency.  Having sampled that scent in the deodorant, I will say that we are in for a treat as this smells like a sweet orange.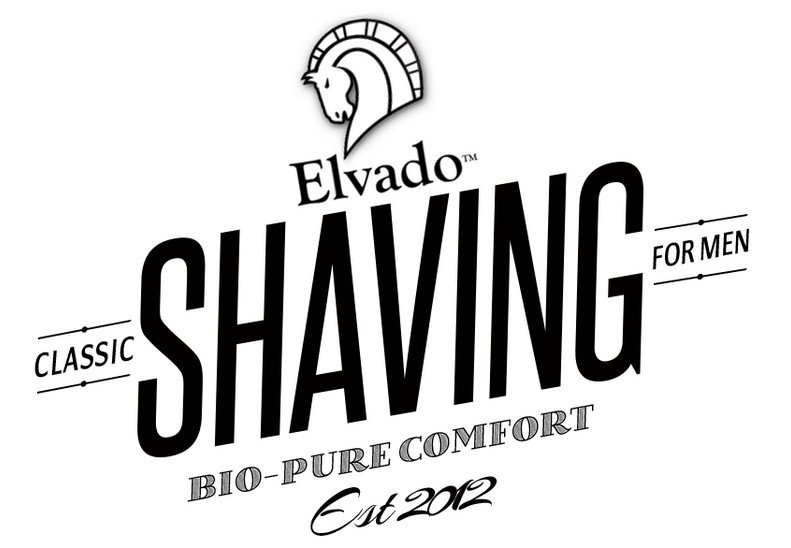 Here are the products we are unboxing:
• Shave Soap
• After Shave Balm
• Beard Oil
• Beard Wash
• Beard Conditioner
• Shampoo
• Body Wash
• Deodorant
Because of the incredibly inviting scent, I want to test these products by immersing myself in the Elvado spirit. 🙂
SHAVING TEST
In my first test with the Elvado product line, I focused on the shaving portion of their range.  In clear terms: the beard oil which I used as a pre-shave oil, the shave soap and finally the after shave balm.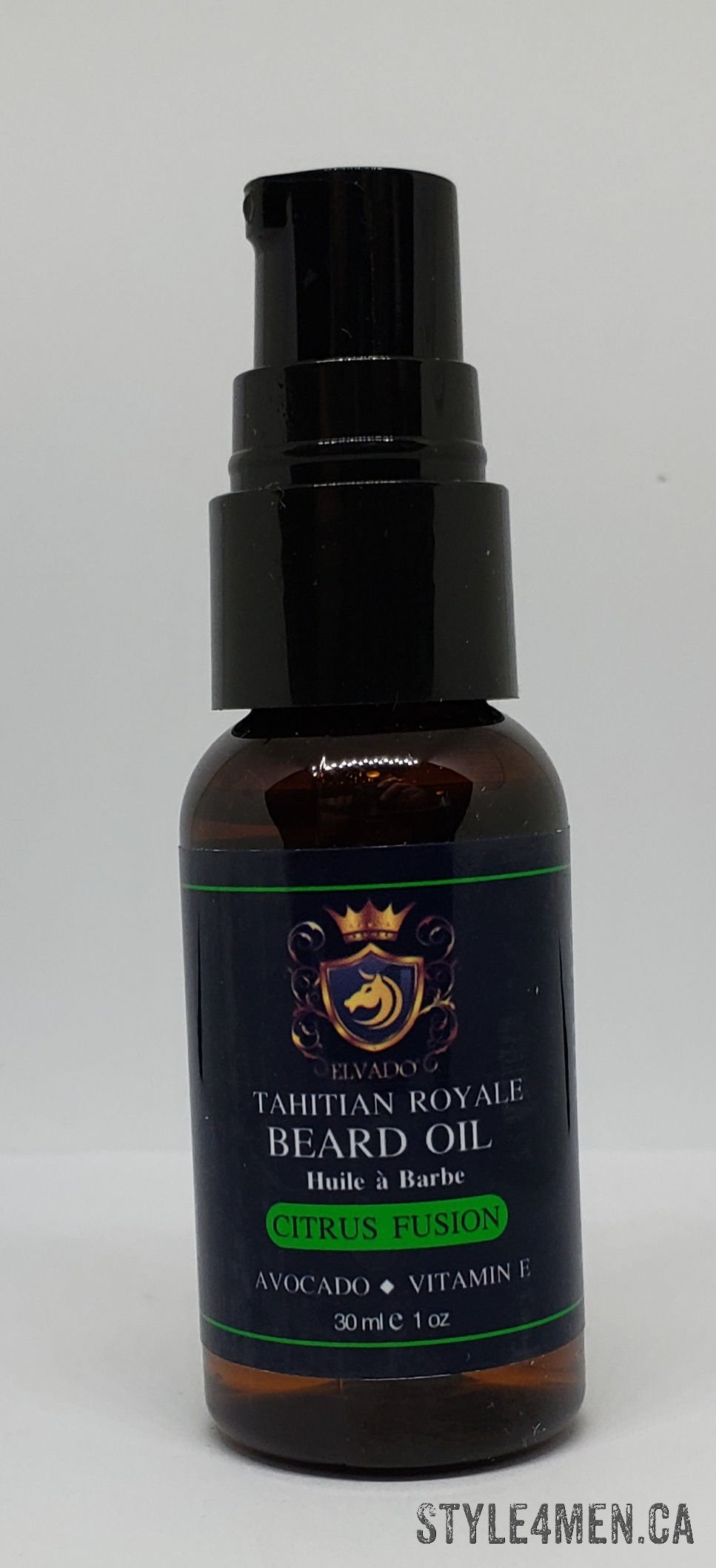 In my experience with products labelled beard oil and pre-shave oil I noticed no clear difference.  These products are typically composed of high quality oils such as avocado, hemp, grapeseed, shea, coconut and so on.  All of which have tremendously impressive credentials when it come to their benefits for both hair and skin. The only real difference between a beard oil and a pre-shave is in the amount or lasting power of the fragrance.  In the case of a pre-shave the product is one you for such a short period of time that it is inconsequential.  In the case of a beard oil, it makes perfect sense for the oil to also give off a pleasant aroma.
BTW – Hemp has all sorts stigma associated to it, but one thing most Dermatologists and Naturopaths agree on is its incredible skin benefits.  Check it out for yourself. There is hemp oil in all 3 of these products.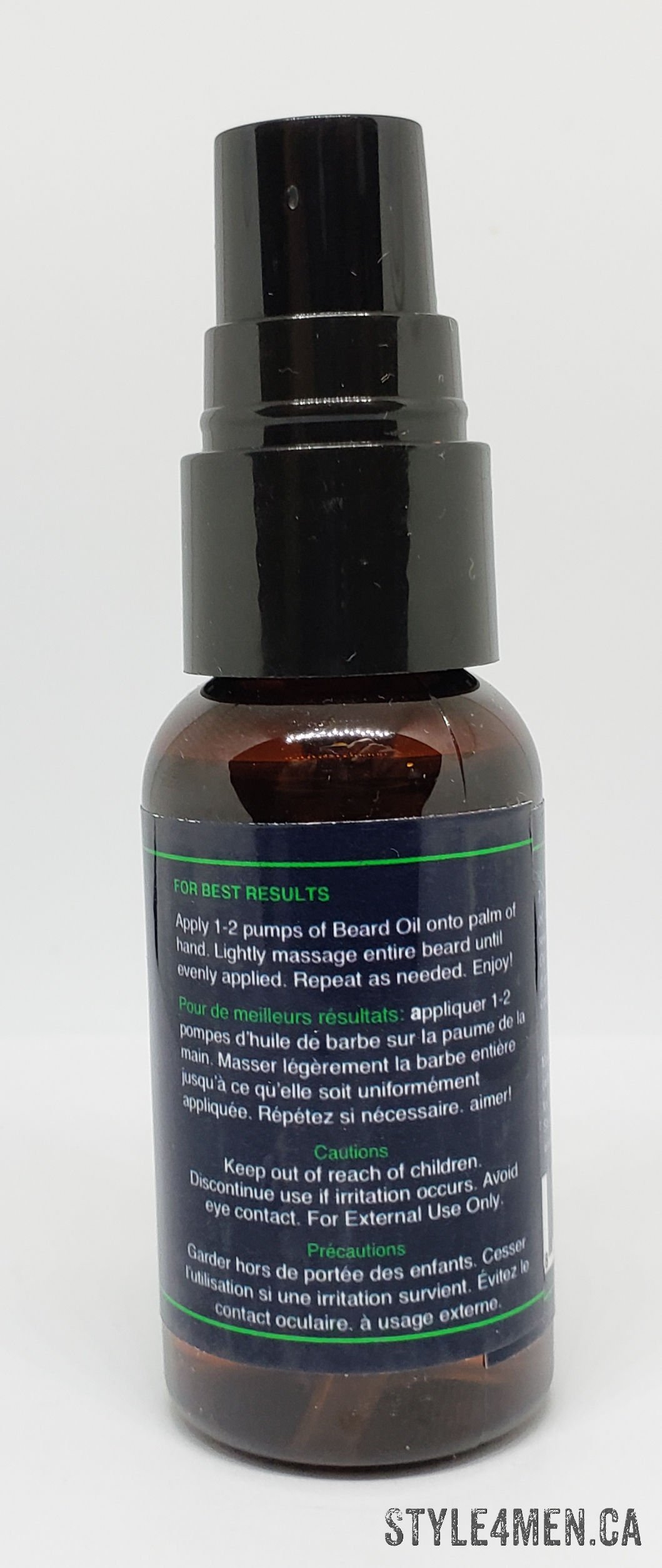 Beyond the incredibly luxurious looking containers, how well does the Elvado shaving suite perform? First off, something that I appreciated was the consistent and uniform fragrance across all 3 products.  There is no approximation here.  The scent is bang on (identical) in all products.  That scent is also quite agreeable to my nose.  Think: super sweet orange.  Nearly like candy.  It doesn't smell synthetic or cheap, quite to the contrary. It's a very well rendered aroma.  It is also perfectly gauged. Read that as: not over-bearing!  The fragrance is perhaps the strongest in the beard oil, but as mentioned above that makes perfect sense as this is designed as a finishing product.  Obviously, as I was using it as a pre-shave oil there is no real expectation for fragrance to persist beyond the shave.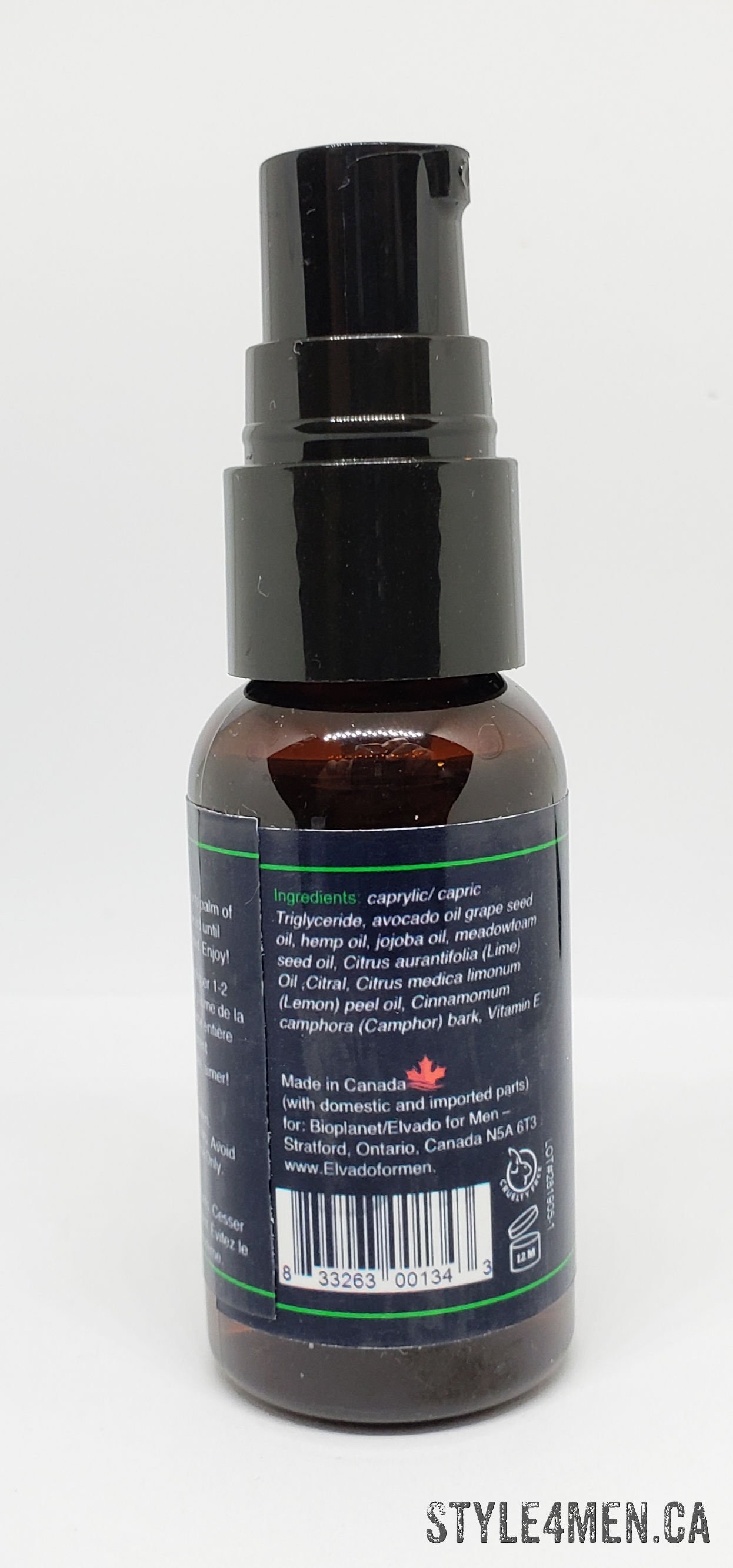 About the beard oil, I was pleased maybe even a little impressed with how light and comfortable of an oil this is.  Naturally, oil will have that "oily" feeling, but not all are the same. The refinement of this oil is on another level in that respect.  My beard was some 5 days old and at about half a centime and the oil was more or less just absorbed directly by the hair.  The surprising and nourishing feeling.  I ended up using a bit more as I did want that oily feeling since I was using this as a pre-shave.  Perhaps 4 squirts. The goal being to offer as much lubrication as possible for the up-coming blade.  I liked this oil and I also liked its delivery mechanism with a pump.  That is certainly a civilized approach to handling oil.    Most beard and shave oil come with a reducer which is perfectly adequate, but bonus for Elvado to go a different route.
Not really knowing what I would find in the soap jar as the jar is black, I was surprised to find a glycerine like clear soap.  The dish is very deep so you have a good lip for working your brushing without making a mess.  I can't imagine anyone feeling jipped or thinking that they are not getting a full tub of soap since the amount of soap you are getting is still a nice puck along with that bonus convenience space.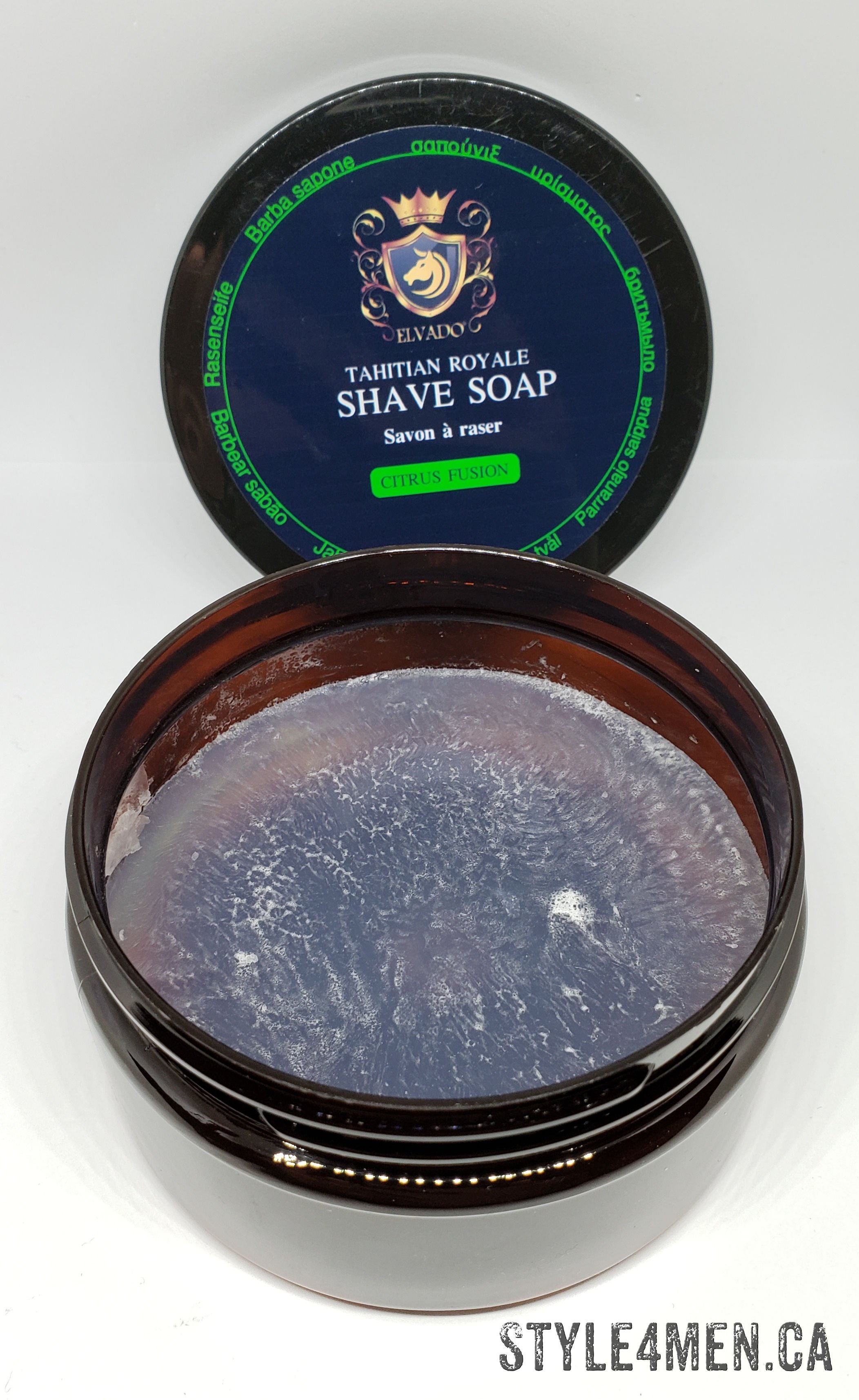 The soap lathered up nicely, but perhaps not has much as some others.  It was more when the brush made contact with my mug that I could really feel it come alive and thicken up. It covered very well with a thick and cushiony feel to it.
In my humble opinion the oil and soap offered that perfect balance of lubrication and insulation.  The resulting shave was extremely comfortable.  No skin reaction or discomfort…and that sweet orange scent – yum!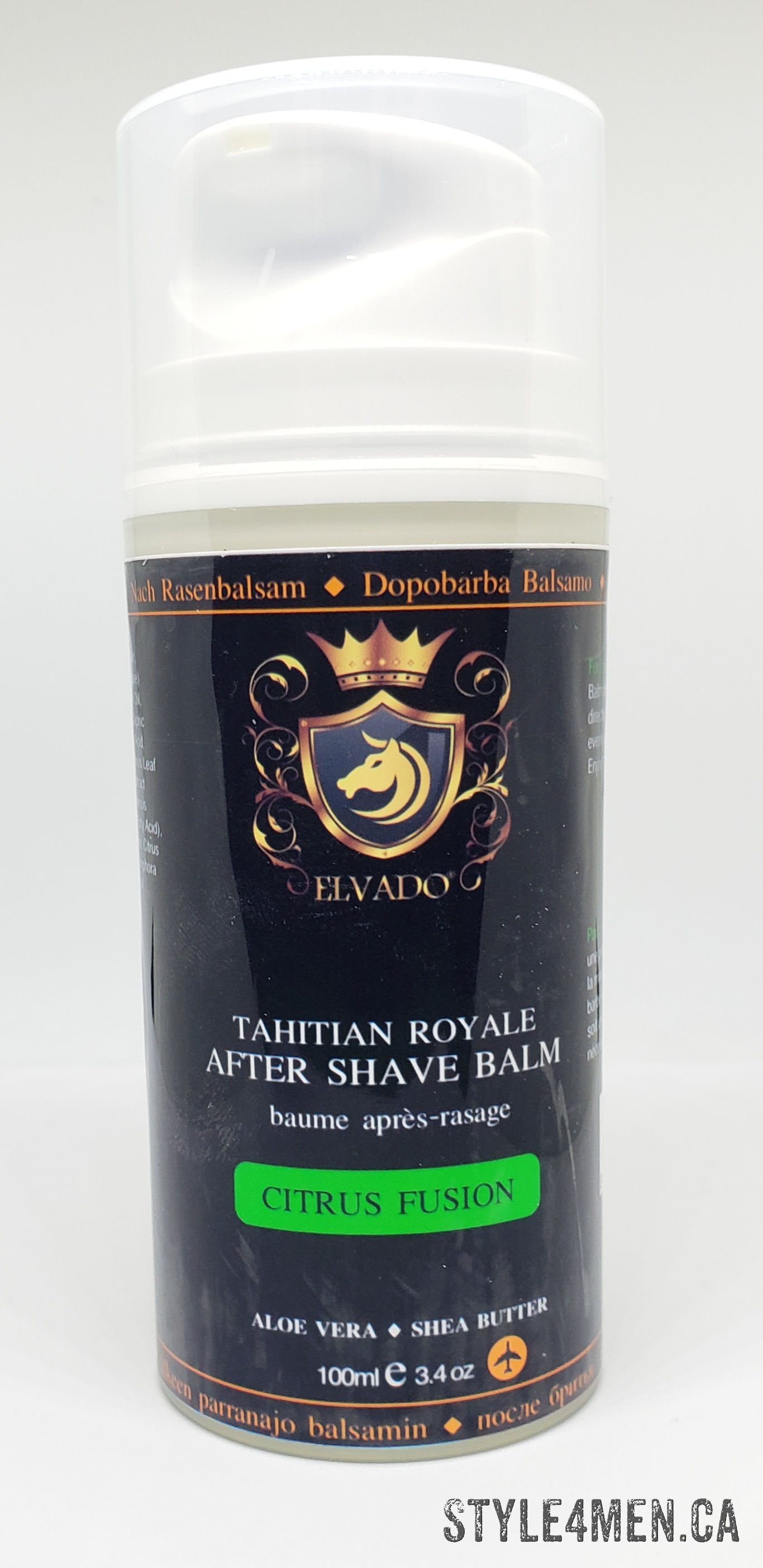 Finally came the wash towel wipe and aftershave balm.  The balm comes in a pump format as well which makes again for a very clean dispensing solution.  The balm went it nicely without leaving any oily or greasy residue.  The whole thing was entirely absorbed in an instant.  I used perhaps 2 pea size drops. The balm itself has a luxurious feel to it showing its top shelve qualities.
Overall, I am totally impressed by this shaving line both for its elegant vibe and performance. I can't wait to shave again.